Excited about the Toyota FT-86? Toyota has prepared a trailer video of what we can all expect when it finally reveals the sports car at the Tokyo Motor Show next week.
The video carries the title "Devoted to Innovation" and shows bits and pieces behind the making of the FT-86.
If you're viewing this on a mobile device and can't see the video, please click here.
If that doesn't satisfy your curiosity about the Toyota FT-86, check out this photo shared by Car and Driver, which shows what could be the real deal.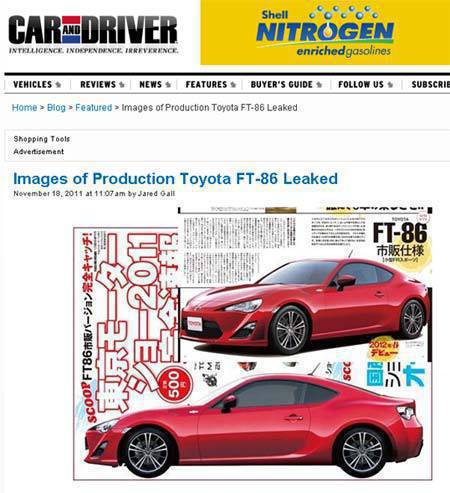 Car and Driver says the image is from an Italian website, which is called JokeForBlog. You think they're serious?
Continue reading below ↓
Recommended Videos