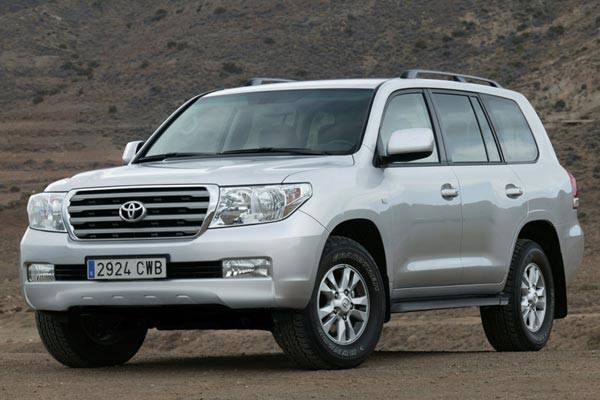 You all know what the SUV above is. Of course, it's the globally famous Toyota Land Cruiser. Well, it has been exactly 60 years since the legendary Japanese 4x4 vehicle was revealed to the public as the Toyota BJ in August 1951. Originally introduced for military purposes, the vehicle evolved into a capable, reliable and unstoppable all-wheel-drive machine that conquered the Arctic and the Antarctic, crossed deserts and rain forests, worked in mines, helped to save lives in faraway places, and became the best companion of many who circumnavigated around the globe.
The Land Cruiser is one of the toughest--and most popular--four-wheel-drive vehicles the world has ever seen, offering a unique combination of outstanding off-road capability and on-road driving pleasure. It has attracted more than six million customers in 190 countries worldwide since its launch.
But while we're familiar with the modern Land Cruiser, very little--if any--is known about its predecessors. The SUV's success story goes all the way back to the introduction of the BJ model--originally based on the SB-type truck chassis--which was the first vehicle to be driven to the sixth hill station of Japan's Mount Fuji, at an altitude of 2,500 meters. In 1955, the latest version of the BJ was given the generic name "Land Cruiser," a combination of words that became synonymous with a reliable and durable 4x4 that boasts the highest standards of quality and comfort.
Continue reading below ↓
Recommended Videos
In the '50s and the '60s, as part of Toyota's export strategy, the emphasis was put on emerging markets like Middle East and South America, where the Land Cruiser became a really success model. Two additional body types were introduced to cater to different customer needs. In 1966, Toyota launched the FJ55, the first station-wagon type model--precursor to the current LC200 V8--in response to the increasing demand for people and cargo carrier.
In 1984, Toyota saw the need to create the light-duty type version which delivered the combination of easy maneuverability, uncompromising off-road capabilities, and more refinement and comfort. And then the launch of the current Land Cruiser raised the bar even higher in the fields of quality, durability and refinement, for which the model remains respected throughout the world.
We here at Top Gear Philippines would like to greet the Toyota Land Cruiser a happy 60th birthday! As a tribute, here's a photo of the first-ever Land Cruiser: the 1951 Toyota BJ.