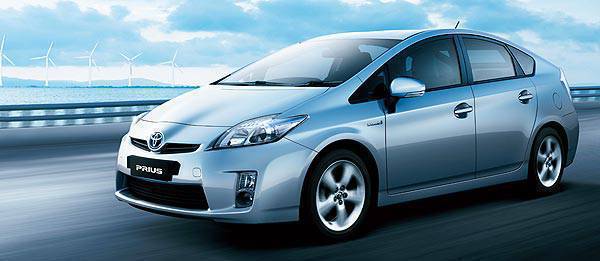 Toyota Motor's global cumulative sales of its hybrid vehicles topped the three-million mark in February as it continues to develop more eco-friendly vehicles.
The Japanese carmaker said it has already sold over 3.03 million units worldwide. From August 1997 to February 2011, Toyota approximates it has helped reduce carbon dioxide emissions by 18 million tons.
Toyota's very first hybrids were the Coaster Hybrid EV and the first-generation Prius launched in 1997. The second-generation Prius followed in 2003 while Toyota expanded the use of its hybrid system to include minivans, SUVs, rear-wheel-drive sedans and hatchbacks. The third-generation Prius, which is also available in the Philippines, went on sale in May 2009. The current Prius is instrumental in pushing Toyota's total global cumulative sales hybrid vehicles past two million in August 2009.
This year, Toyota expanded its hybrid lineup by launching the Lexus CT 200h. Toyota now sells 16 hybrid vehicle models in 80 countries. After nearly 14 years of producing hybrid vehicles, Toyota still isn't finished as it plans to introduce 10 new-model hybrid vehicles by the end of 2012, including six newly-launched vehicles and four that have been redesigned.
"Toyota Motor Corp. intends to continue to dedicate itself--in all directions--to developing and popularizing other environment-considerate cars in addition to gasoline-electric hybrid vehicles," Toyota said in a statement. "Having positioned hybrid technologies as key technologies, Toyota Motor plans to continue working to further raise performance, reduce costs, and expand its product lineup to create vehicles that are popular with consumers."
Continue reading below ↓
Recommended Videos