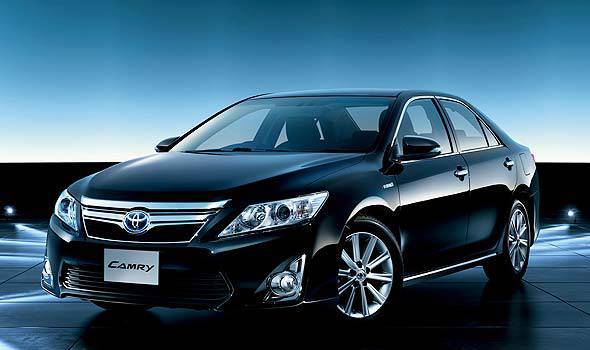 Toyota Motor Co. has finally taken the wraps off the redesigned Camry, which it unveiled in Japan today.
At first glance, the Camry exudes its authoritative stance with the slanted headlamps and more prominent grille.
"The openings in the upper grille have been refined for better aerodynamics while the grille is thicker and has a plated finish," Toyota said in a statement. "Together with the enlarged openings of the lower grille that enable improved cooling, the redesigned grilles create a front view that integrates luxury with innovation."
The new Camry comes with new safety features like hill-assist and steering-assist controls, electric power steering and braking for superior stability, and brake lights designed to signal emergency braking to reduce the risk of a collision from the rear.
Inside, the new Camry boasts soft leather and detailed stitching, as well as a cyber-carbon finish.
Toyota said the new Camry also offers more rear-seat legroom and increased trunk capacity.
All new Camry that will be sold in Japan feature the Toyota Hybrid System II with a 2.5-liter Atkinson cycle combustion engine. Combined, the Camry's hybrid system has a maximum output of 202hp.
Check out other Toyota Camry versions sold in these markets:
United States
Ukraine
Continue reading below ↓
Recommended Videos