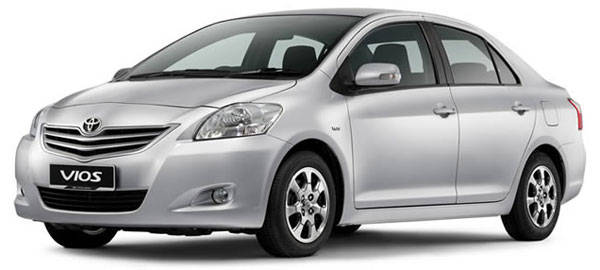 In October last year, Toyota Motor Philippines sold the most number of cars ever in a single month--5,895 units, to be exact. At the time, it seemed like a very impressive figure, perhaps never to be broken again, not even by Toyota itself. Well, desperate (by the Japanese carmaker's standards) times call for desperate measures.
After having been outsold by Hyundai in the passenger-car (PC) segment early this year, TMP gave clear marching orders to its dealers: Reclaim the PC crown at all costs. It did--easily.
TMP has announced total sales of 5,977 units for the month of May, barely eclipsing the record it set in October. Still largely responsible for this was the Vios, which owned 45 percent of the PC market among members of the Chamber of Automotive Manufacturers of the Philippines.
"Because of the new model introductions since the start of the year and the normalization of supply, TMP was able to fully get back on track," said TMP president Michinobu Sugata. "Our record sales performance was a result of the continued hard work of our team members and regional office in finding ways to provide the right vehicles and serve our customers at the soonest possible time. TMP would like to thank our customers for patiently waiting. Our customer's loyalty to and trust in Toyota is what drives us to do better and serve them the best way we can."
ADVERTISEMENT - CONTINUE READING BELOW ↓
Now, we wait for Hyundai's sales report (which always takes a bit longer to arrive, by the way). Can the Korean carmaker keep pace?
ADVERTISEMENT - CONTINUE READING BELOW ↓
Recommended Videos