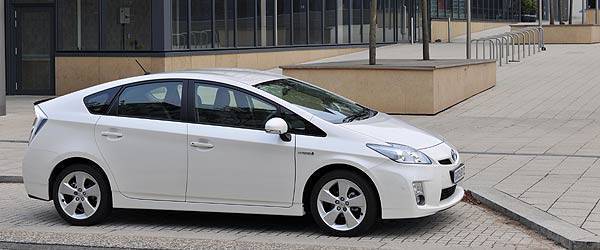 Toyota Motor Philippines is holding a "special service campaign to install a modified ABS (anti-lock brake system) management program" on  locally-sold Toyota Prius.
The announcement came in the wake of a series of recall involving the Prius as well as eight other Toyota vehicles worldwide.
"Toyota Philippines has started contacting Prius customers and will perform required repair at no cost to customers," the company said in a February 10 statement. About 25 Prius units have been sold in the Philippines since its launch in June 2009.
According to Toyota Philippines, some Prius users "may feel a slight delay in reaction" when applying brakes on the vehicle.
"As customer satisfaction is of paramount importance, Toyota has decided to conduct the special service campaign for the Prius," Toyota Philippines said.
Prior to the Toyota Philippine announcement, Toyota Motor Sales in the United States said it is conducting a "voluntary recall" on Toyota Prius manufactured since May 2009 to upgrade the software in the hybrid's ABS.
Continue reading below ↓
Recommended Videos