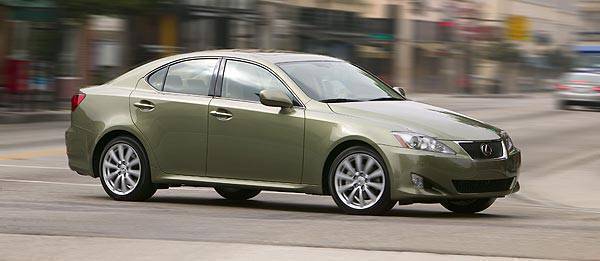 Toyota's recall woes won't end soon as the Japanese carmaker has announced it will recall 1.66 million vehicles globally.
According to Reuters, three separate issues comprise the latest recalls and most involve a brake master cylinder seal.
Approximately 740,000 Toyota Avalons and Highlanders and Lexus GS300, IS250 and IS350 will be recalled in the United States alone as a section of their brake master cylinder seals could reportedly deteriorate if the factory-filled brake fluid is replaced with one that isn't "genuine". When this occurs, brake fluid could leak from the brake master cylinder and into the brake booster which would result in the illumination of the brake warning lamp. Continued application of the brake without refilling the master cylinder brake fluid reservoir would result in a loss of braking performance.
In Japan, around 600,000 Toyota vehicles spread across 11 models are affected by recalls involving either the master cylinder brake seal or a defective fuel pump wiring or even both. Worldwide, approximately 1.66 million vehicles are affected by either the master cylinder brake seal or the defective fuel pump wiring issues.
Toyota is reportedly deciding if it will file an official recall in other markets in line with the safety regulations of each market.
Continue reading below ↓
Recommended Videos