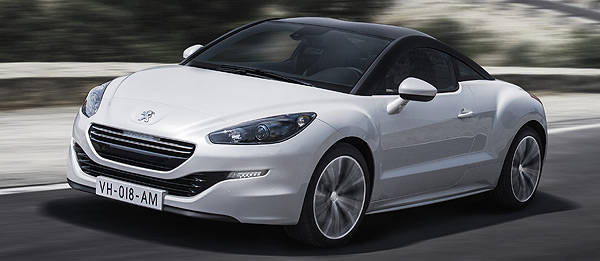 Peugeot debuted the updated styling of the RCZ sports car at the 2012 Paris Motor Show. Now, Peugeot has announced that it will go on sale in Europe in January 2013.
Central to the restyle of Peugeot's sports coupe is a dramatic update to the vehicle's face, with a two-tiered grille and smaller headlights replacing the friendlier-looking fascia of the previous model.
New additions to the RCZ include automatic lighting with 'Approach' and 'Follow-me-home' features, and the sports steering wheel and the gear lever. The RCZ's roof arches can also now be had in matte black, while new body transfer decals and alloy wheel options demonstrate "the continued visual versatility of the RCZ."
Before the end of 2013, Peugeot also expects to launch the 260hp RCZ R.
We asked Dong Magsajo, the marketing and communications director of Peugeot's vendor in the Philippines, Eurobrands Distributor Inc., when his company might bring in the updated RCZ. According to him, he expects it to be introduced to the country "in late 2013."
If that's the case, why get the current-body RCZ?