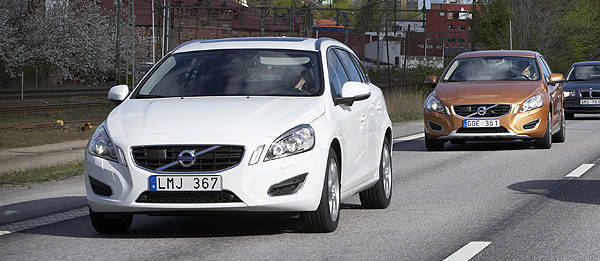 Volvo is developing a technology that will allow its cars to automatically follow the vehicle in front of them "in slow-moving queues up to 50kph." Said technology will reportedly be ready for production by 2014.

"This technology makes driving more relaxed in the kind of monotonous queuing that is a less attractive part of daily driving in urban areas," said Volvo Car senior vice president for research and development Peter Mertens. "It offers you a safe, effortless drive in slow traffic."

Serving as a traffic-jam assistance system, the technology is an evolution of Volvo's adaptive cruise control and lane-keeping aid programs introduced in the V40 hatchback.

The system works once the driver activates the traffic-jam assistance function by pushing a button. Once it's active, the engine, the brakes and the steering respond automatically. The adaptive cruise control automatically maintains a set gap to the vehicle in front while, at the same time, the steering is controlled.

"The car follows the vehicle in front in the same lane," added Mertens. "However, it is always the driver who is in charge. He or she can take back control of the car at any time."
As part of Volvo's new Scalable Product Architecture, the Swedish carmaker hopes to introduce the system to the market in 2014.
Continue reading below ↓
Recommended Videos