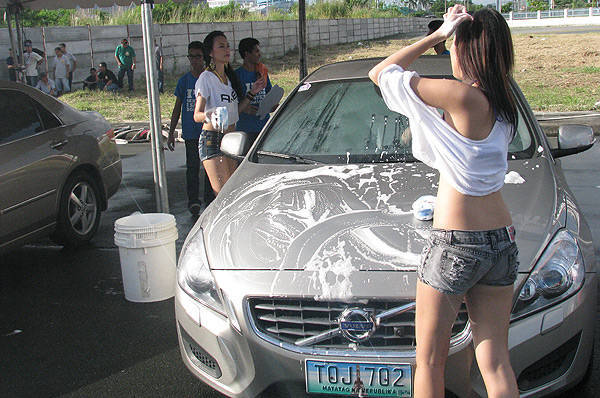 A couple of weekends ago, we took part in Axe Philippines' "Sexy Saves Boracay" bikini car wash (sort of a misnomer since, as some have pointed out, the girls weren't wearing bikinis). No, we weren't dressed as one of the skimpily clad girls doing the washing. Instead, we were among the 50 participants who registered to have their cars soaped down by two of the 30 girls who were featured in the event.
Since this kind of event doesn't happen often, we had to bring a video camera. Forgive us for the shaky footage as our amateurish excitement got the best of us. Need we say that it's obvious we don't have the steady hand and professional focus of our experienced videographers?
Anyway, check out both our video and Axe Philippines' own video of the event.
If you're viewing this on a mobile device and can't see the video, please click here.
<>