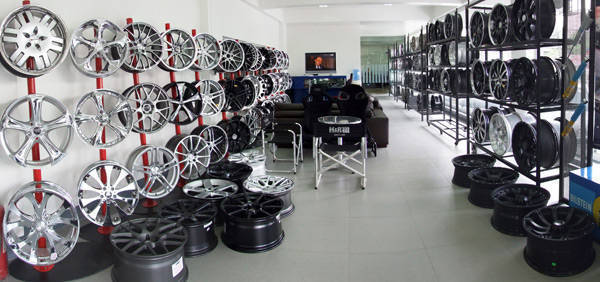 Wheel Gallery, the tires-and-wheels shop that exclusively distributes such brands as Concept One, Black Fleet, Petrol, Twenty Inches Strong, Dropstars, Black Rhino, Kelleners Sport, Carlsson, BBS, Nitto and Starfire, is celebrating its 10th anniversary on September 10.
To mark the special occasion, the popular aftermarket shop is holding a "Sale of the Decade" clearance-sale event on the very date of its decennial birthday--until all the items get sold, according to Wheel Gallery managing director Sam Liuson.
"We have 14- and 15-inch wheels for as low as P5,000 a set (4 pieces per set), and 17-inch wheels for as low as P13,000 a set," Liuson said. "These will all be available at Wheel Gallery and participating dealers. Some 18-inch wheels will go for P15,000 a set. And 19-, 20- and 22-inch wheels will have ridiculously low prices."
In case you don't know where Wheel Gallery is located, it's at 318 Santolan Road in Greenhills, San Juan. May you find the right shoes for your beloved car.