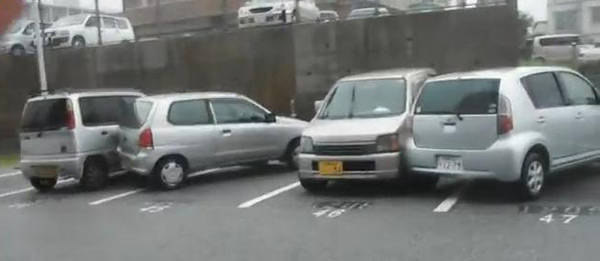 As tropical storm Marce hovers over Luzon and dumps an estimated amount of 10mm to 25mm of rainfall per hour on us, it's easy to forget that a few days ago, we were threatened by the arrival of tropical storm Lawin.
Though Lawin started out as a category 1 typhoon, the United States military's Joint Typhoon Warning Center (JTWC) upgraded its status to a category 5 super typhoon in just two days' time. Fortunately for us, Lawin decided to change directions and missed us entirely, heading north toward Japan.
And while Lawin was downgraded to a category 4 super typhoon when it struck Japan's Okinawa Prefecture, its 205kph to 260kph winds were strong enough to not just move cars, but in some cases even flip and blow them across parking lots.
We should count ourselves lucky then that, save for a few gray-market units, Japan's kei cars are never sold here.
Check out the videos below of the cars being flipped as well as the carnage left behind by the storm.
If you're viewing this on a mobile device and can't see the video, please click here.
<>
Recommended Videos