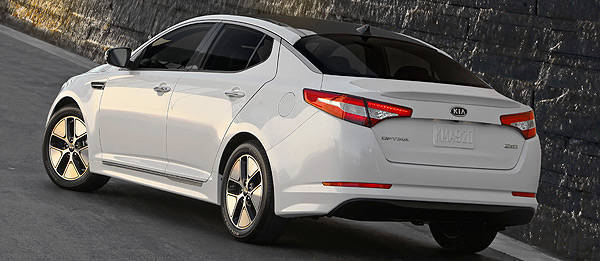 Kia Motors Corporation's research and development (R&D) team has turned its attention to creating alternative-fueled vehicles and we can expect that the Korean carmaker's first attempt at making a green car in the Optima Hybrid is not the last.
During our visit to Kia's Namyang R&D facility in Gyeonggi province, South Korea, senior research engineer Chi Young Jeong said that the carmaker hopes to have a full lineup of alternative-fueled vehicles after 2012. Besides hybrid electric cars, Jeong said Kia is also eyeing to make plug-in electric hybrid, pure electric and fuel-cell electric vehicles.
Cars in Kia's immediate pipeline include an electric vehicle based on the Picanto, which will be launched later this year or early next year, and the recently revealed electric-powered Ray that is scheduled for release in 2012.
"We know that we won't make any money from our electric vehicles but the public must know that Kia is making an effort on improving the environment," said Soon-Nam Lee, Kia director for overseas marketing.
The same environment-friendly thrust also applies even to Kia's production of traditional internal-combustion engines.
"Our next-generation gasoline- and diesel-powered vehicles will utilize turbochargers to generate more power while consuming less fuel," Lee said. "They will also have lighter curb weight to improve fuel efficiency."
Continue reading below ↓
Recommended Videos
While we are all looking forward to what Kia can offer in the future, motorists in the United States and Europe are already enjoying the benefits of driving the Optima Hybrid.
Will it ever reach the Philippines? The chance seems to be slim as Lee said Kia wants to prioritize markets that have high oil prices and stringent emission standards for its green cars.
While we qualify in the first criterion, we currently lag behind bigger markets when it comes to emission standards. Motor vehicles in the Philippines are currently required to meet Euro II standards while Euro IV standards will be implemented only by 2016.