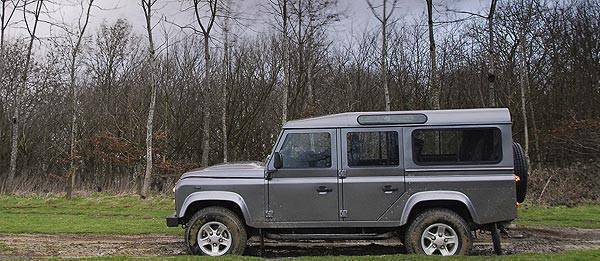 Filipino Land Rover enthusiasts do not seem too keen on the prospect of getting true-blue 4x4s in China.
Land Rover Philippines executive director Marc Soong said the company will be on a wait-and-see mode before importing China-made Land Rovers.
"They are bound to be very, very cheap so we'll have to wait and see until the first unit rolls out of the factory," Soong told TopGear.com.ph.
Top Gear Philippines off-road editor and Land Rover enthusiast Robby Consunji said the prospect of having a Land Rover plant in China is promising and scary at the same time.
"With China's cheaper labor, the prices of Land Rovers will certainly drop, making it more affordable for the markets that will get their stocks in China," Consunji said. "The downside, however, is that after a few years Land Rover clones will start flooding the market. And then there's the fact that any reliability problems will be blamed on it being manufactured in China."
Continue reading below ↓
Recommended Videos
United Kingdom-based Jaguar Land Rover is gearing up to start producing vehicles in China and India soon with sales booming in both countries. Reports said, however, that the center of the Land Rover production will continue to remain in the UK.