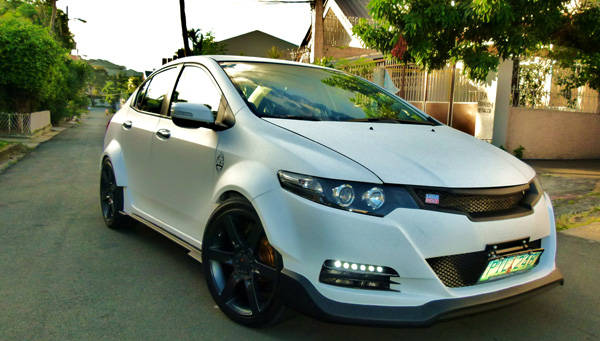 As subcompacts go, I still consider the Honda City as one of the best in the market. Well-built, zippy and roomy, it still looks good today even considering the newer competition. The four-door counterpart of the Jazz may well be the most sensible purchase a small-car shopper could make if one doesn't mind paying the premium for the quality and the prestige of a Honda badge.
And then some people go absolutely nuts, like the owner of this particular 2009 model City, my friend Joel Quinto. Although he was in a higher batch back in college, Joel was my occasional classmate in extracurricular activities like playing billiards, attending the theater org, and indulging in the hardest subject of all: figuring out the opposite sex. Today, he is an IT developer, running a Web company called icubus Solutions.
I was surprised to run into him at last year's Manila Auto Salon as I hadn't seen him in many years. He explained that he had entered his car there as part of the Honda City Club Philippines. When I went over to his car, I could see why he'd gone through all the trouble of preparing and bringing his car over for several days of limelight. A few weeks later, I called him up and asked if he'd mind meeting for a few snapshots and explaining all the work that had gone into his City.
Continue reading below ↓
Recommended Videos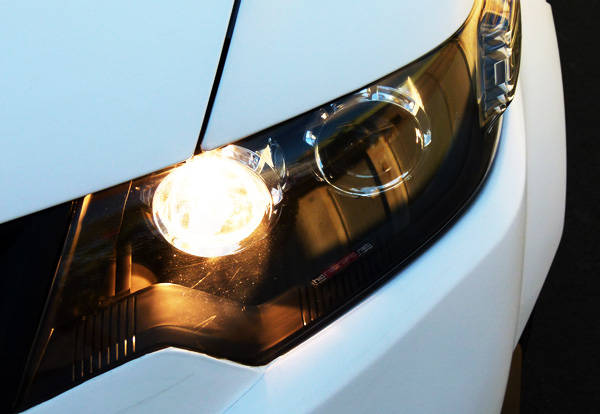 The first thing you'll notice about the car is the wide stance, and then it hits you: It is using a custom A-Toy body kit. I'm normally not a fan of custom kits, but in this case it does seem to work. Nearly all B-segment cars suffer from a "tall and narrow" stance, the result of engineers trying to make more headroom with a small platform. Joel's City has the fenders smoothly arching outward to accommodate the wide wheel-and-tire setup of Nitto Invo 225/40-series 18-inchers on 5-Axis alloys. The matte-white color of the car is effected by a full-body sticker-wrap by VWrap, which honestly looks so cool I wish I had one on my own car. The "eyes" of the car get some love as well with a custom dual projector headlight conversion kit by HID RetroFit.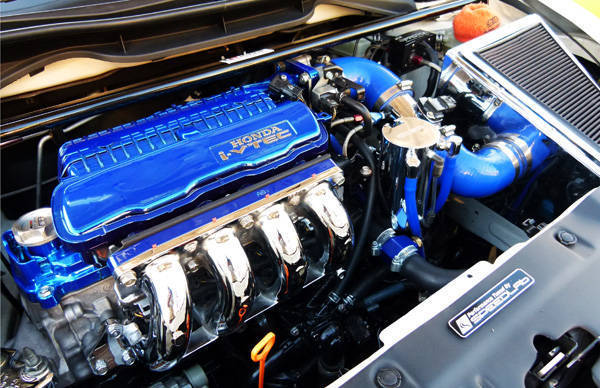 Opening the hood reveals a ton of improvements that should make any stock City owner drool with envy. Well, at least the gearheads. The engine innards are left untouched, but it benefits from bolt-on goodies like a UniChip, a custom Speedlab AirBox, HotPipes headers, dual exhaust assembly, and that favorite item of Fast & Furious fans, a Nitrous Express forced injection system!
There's just an innocuous little button on the dashboard to pull that trigger with, but the trunk conceals two bottles of the stuff. They look lethal in there, especially in their custom airbrush work. While Joel credits AirArt Asia for the Coke/Pepsi "tear" concept, I'm still trying to come to terms with the thought of an estimated 145 wheelhorsepower City bearing down on my six.
Dyno-tested at Speedlab, the Unichip and intake/exhaust upgrades add 20whp and the Nitrous Express adds another whopping 50. "Why the heck would anybody need that much power in a city car?" one might ask. Why indeed? Joel explains he is not driving in the city all the time. He frequently drives to his hometown of Baguio, and the combined extra 70whp makes the drive so much more fun. From a safety perspective, turning on the boost while overtaking makes very short work of slowpokes on the tight two-lane roads of Tarlac and Pangasinan. "Speed is life," as it were.
All the go-faster bits meant necessary upgrades to the handling and stopping department, so now the car had to be fitted with adjustable Emotion coilovers, UltraRacing strut bars and RunStop 320mm Big Brake Rotors. That extra-large airbox also meant relocating the battery to under the backseat, a wiring challenge easily handled by Speedlab.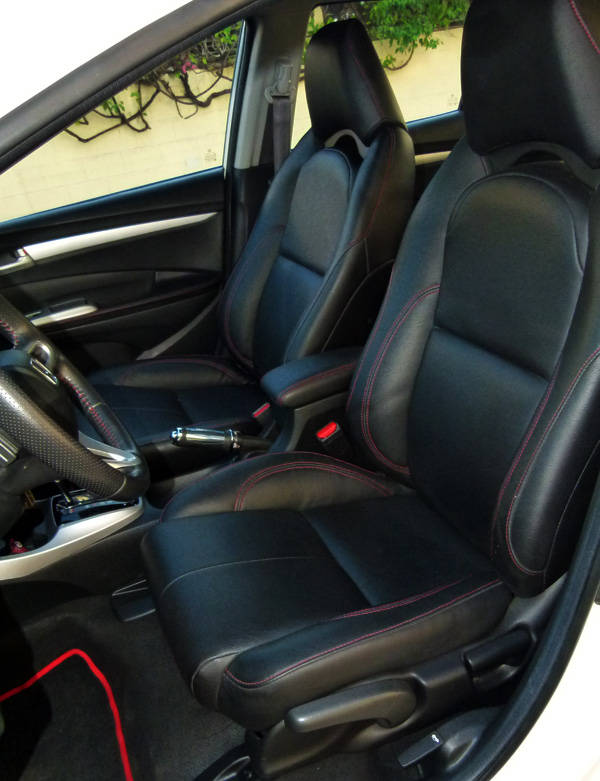 Despite all of that, the interior of the car is still an exercise in restraint. The leather seat upholstery by A-Toy Customs doesn't look too radically different from stock. The little details add some extra sportiness to the car's normally sedate cockpit: Momo pedals, shift knob and handbrake grip. A strip of STRI gauges for voltage, oil and water temperatures are cleanly integrated onto the left A-pillar.
Finally, while Joel is the first to admit that he's not an audiophile per se, he couldn't resist when Sun-X came a-callin'. So, his Polk audio system sports a four-channel amplifier, 6.5-inch two-way speakers, a 6.5-inch coax, a 10-inch subwoofer, and some other good stuff to bring an entire neighborhood block down. Final, finishing touches for whenever he enters auto shows are handled by 38 Automotive Detailing.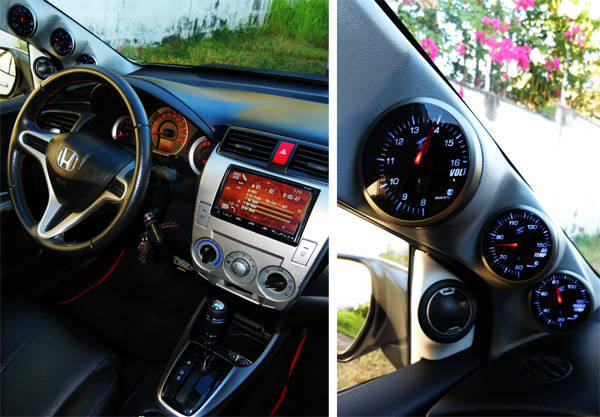 The end result is one of the most interesting Citys you'll ever come across: an impressive marriage of style and performance. As shown, the car won second place in the Subcompact Sedan Category at the above-mentioned Manila Auto Salon, not bad at all considering it is also his daily driver. As extensive as all the work has been on the car, Joel is happy to report that he has never had any reliability problems. The 2009 car is out of warranty, so he brings the car to Speedlab for any servicing of the parts. Regular PMS is still handled by Honda dealerships, whose service crews must get a kick out of seeing all the work on his car.
As for the cost, suffice to say that although Joel is still single, he does have someone auditing his expenses every now and then, so his exact recollection of all that he's spent on the car is, shall we say, "hazy." By his estimate, the engine work cost at least P80,000, with the Nitrous adding another P45,000. The bodywork is an estimated P130,000, and the wheels and tires another P80,000. The audio system is an estimated P90,000, and the interior bits another P75,000. At this point in the interview, Joel laughed and said, "Okay, I think that just made me sad."
Not to worry, Joel. Most people in the city wait all year long to see some fireworks on New Year's Eve. This is one City that lets you launch like a rocket every day of the year.
Photos by Andy Leuterio