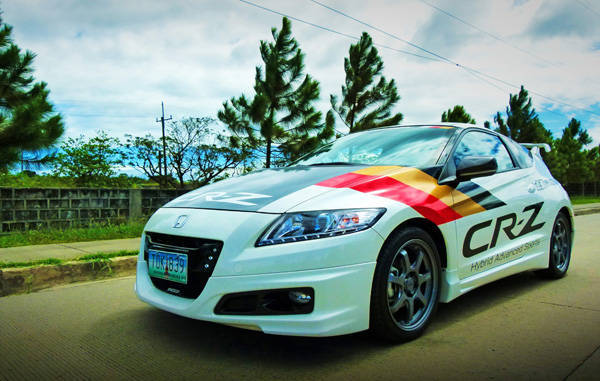 Last week, I had the opportunity to test the CR-Z, Honda's spiritual successor to the CRX. If you're not familiar with that car, the CRX was the sportier, two-door version of the Civic back in the '80s. Today, the CR-Z might be considered a sportier version of the popular Jazz/Fit hatchback.
Although the CR-Z is not officially for sale (the unit brought in is used just to test the waters), cross your fingers that it will be. When Senate Bill 2856 aka the Alternative Fuel Vehicles Incentives Act becomes a law, the CR-Z--along with many other "affordable" hybrids and alternative-fuel vehicles--will hit Philippine streets at reasonable prices. Even without the Mugen livery and upgrades to the suspension and exhaust, the CR-Z is just about the sportiest Honda you could get in stock trim. And sporty is good, especially when mixed with a healthy dose of Star Wars ambience.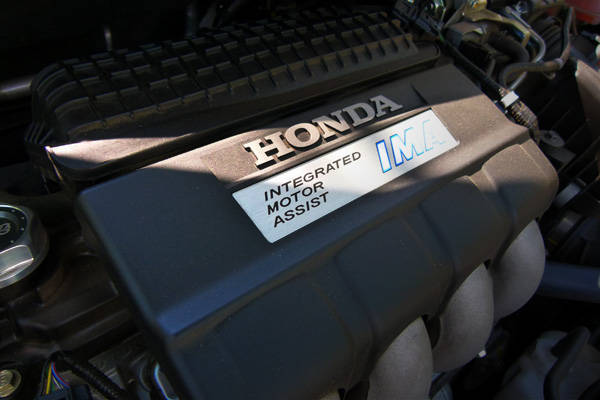 Despite the go-faster visuals, the CR-Z is more of a sheep in wolf's clothing. Or maybe a goat, since it has the guts to go reasonably quick when pressed. The heart of the car is the "Integrated Motor Assist" system, which pairs a small electric motor to a 1.5-liter SOHC engine. Total rated power is 122hp. Meager as that may be, the CR-Z has a high fun-to-drive quotient, aided as it is by several neat tricks:
ADVERTISEMENT - CONTINUE READING BELOW ↓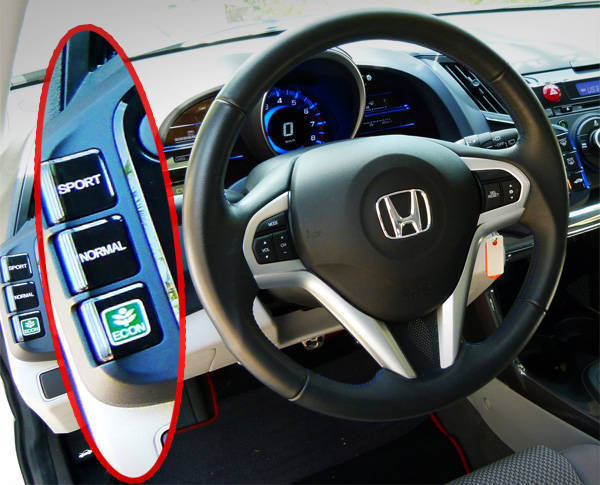 1. Sport, Econ and Normal buttons. A panel to the left of the dash has buttons marked "Sport," "Econ" and "Normal." In Econ mode, the engine has an aggressive start/stop program that shuts down the cylinders even if you're coasting to a stop. If you're in neutral, a sensor on the clutch immediately fires up the engine the moment you start putting it in gear. Yes, I wrote "clutch" because the CR-Z has a six-speed stick! A continuously variable transmission is available in other markets. The engine also feels miserably anemic on the highway when driving in Econ mode as the valve timing feels like it's programmed for low power/high fuel efficiency. Changing to Normal mode makes the car feel like a regular 1.5-liter Jazz, but selecting Sport sets the electric motor to full power and a faster engine response. Thank the wizards for variable valve timing and drive-by-wire tech.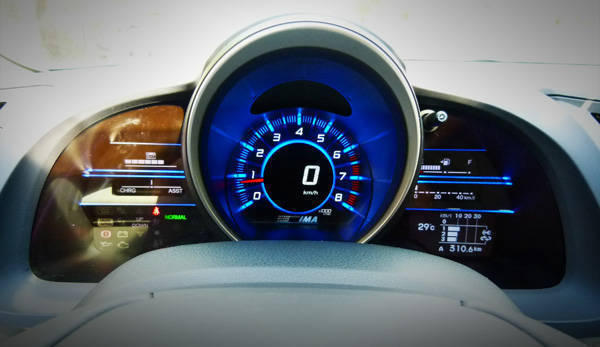 2. The most interesting instrument panel yet. The big, blue tach occupies center stage on the IP, with a digital speedometer inside it. A ring in the center surrounding the speedometer glows green when you're driving in fuel-economy mode, blue when you're driving more aggressively, and angry red when you're in Sport mode. Panels on the side provide info on the state of battery charge and your fuel consumption. If the car had a head-up display, drivers might go bananas aiming for "Target Lock" on cars up ahead.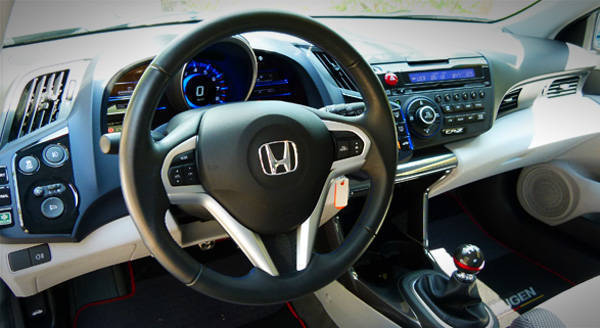 ADVERTISEMENT - CONTINUE READING BELOW ↓
3. Sci-fi cockpit. Honda is still a genius in cockpit design, and the CR-Z's Star Wars theme cleverly hides the fact that there's really nothing in there to separate it from other subcompact cars. Yes, the seats are still firm and supportive like in all Hondas, and all the primary controls fall to hand so easily you could do it blindfolded. But see all those buttons? Those are just for the stereo and A/C, but you'd be forgiven for thinking they're for the "Photon Torpedo" and the "Plasma Blasters." It's all a bit tacky, but at least the guys at Honda still have a sense of humor. Let's not forget the huge glass hatch, which makes for an interesting rear view out.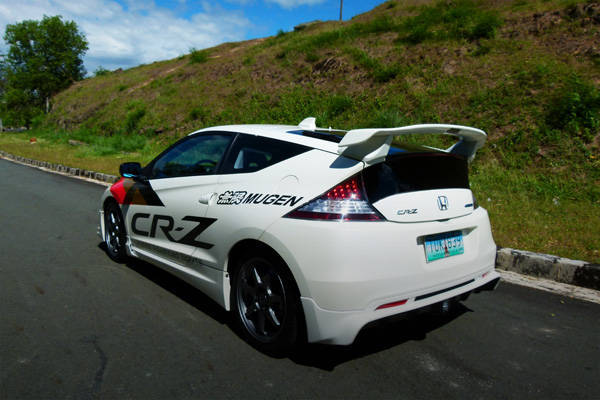 4. Mugen upgrades. Granted, the Mugen upgrades aren't standard kit, but you'll want them anyway. Aside from the spoilers, wings and other visual froufrou (which admittedly make the car a head-turner), functional upgrades include a sport suspension, 17-inch wheels, and a sports exhaust. Having tested many whisper-quiet Hondas over the years, it's refreshing to drive something very loud and relatively uncouth, especially considering it's a factory-spec'd Honda. The stiff suspension and growling exhaust note make it a bit tiresome in stop-and-go traffic, rather like an old, modified Civic hatchback, but the car is a guilty pleasure on open roads. It's fun to row the short-throw Mugen shifter in order to keep the engine in its sweet spot, and the choppy ride is offset by quick steering responses and a nimble feel. In Econ (aka Dr. Jekyll) mode, the car tries to be as quiet and thrifty as possible, but in Sports (aka "Hyde") mode, it's about as racy as it can get without requiring a turbo or nitrous injection.
Finally, there is that added benefit of improved fuel efficiency and lower emissions. On my best behavior and on the highway maintaining 100kph (which is about as slow as I'm willing to go), the computer registered 16km/L in Econ mode. Maybe it could have gone higher if that highway stretch was longer. But since the Sports mode was too much fun and with all that Mugen stuff affecting my driving mood, I just had to drive the car more quickly anytime the road was clear. Fuel efficiency dropped down to 12-13km/L, which is still pretty good after all the wide-open-throttle time. That exhaust note sure sounds great! Given a much more conscientious driver, I'm sure the car could be anywhere from five to 10 percent more fuel-efficient.
ADVERTISEMENT - CONTINUE READING BELOW ↓
Honda Cars Philippines couldn't give even an estimated price for the car, but I'll wager it'll hold a small premium over the Civic, lest it cannibalize sales from that compact staple. Of course, that's assuming that Senate Bill 2856 comes into law so that it'll be worth Honda's time and effort to bring the CR-Z in. If you see yourself owning a car like this very soon--a hybrid that tries its best to let you have both good fuel economy and driving fun--I'd let Honda and our ever-responsive public servants know how you feel.
Photos by Andy Leuterio