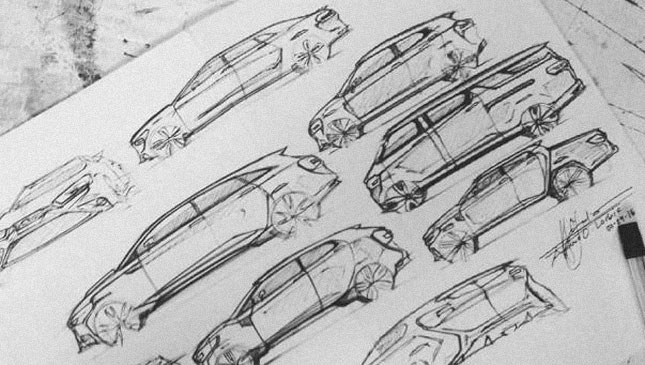 Hello, Top Gear Philippines. I am just confused with the classifications of SUVs. Does the midsize SUV class start at 4.6m or 4.7m? Does it apply to cars and pickup trucks, too? Thanks!
Clayton Yu
Hi, Clayton. Your question is a very interesting one. The Land Transportation Office classifies vehicles sizes for the purpose of registration. Its classifications are passenger cars, utility vehicles, SUVs, motorcycles, trucks and buses, and trailers.
Each classification is also further divided into subsets according to gross vehicle weight.
In the case of passenger cars, the subsets are the following:
* Light cars are vehicles with a gross vehicle weight of up to 1,600kg.
* Medium cars are those that weigh in between 1,601kg and 2,300kg.
* Heavy cars are those that tip the scales at 2,301kg and above.
Utility vehicles are subdivided into two:
* Those that weigh up to 2,700kg.
* Those that weigh between 2,701kg and 4,300kg.
SUVs also have the same sub-classifications as the utility vehicles.
Trucks and buses have a starting weight of 4,501kg and upwards with indicated maximum weight. Trailers are similarly classified as the trucks.
It's a simple enough classification. The automotive size classification in other parts of the world, on the other hand, is a bit more complex than that.
For one, Europe classifies its vehicles that may be confusing to many. It has super mini, subcompact, compact, midsize and full-size car. Premium cars are further classified into entry-level luxury car, midsize luxury car, full-size luxury car, grand tourer, supercar, convertible and roadster. Bigger vehicles are categorized into MPV, minivan, cargo van, passenger van, mini SUV, compact SUV, midsize SUV, full-size SUV, mini pickup, midsize pickup, full-size pickup and heavy-duty pickup. However, not much explanation is available as to why a particular car is under this category and not the other one.
ADVERTISEMENT - CONTINUE READING BELOW ↓
It is interesting to note that, of late, some car manufacturers and media outlets are starting to call them by A, B, C, D and so forth segments. Each letter refers to a certain size of vehicle.
What seems to be the most definitive manner of categorizing motor vehicles would be how the US National Highway Traffic Safety Administration (NHTSA) or the Environmental Protection Agency (EPA) does it.
NHTSA classifies vehicles according to curb weight:
* Mini cars are 1,500lb (680.39kg) to 1,999lb (906.73kg).
* Light cars are 2,000lb (907.18kg) to 2,499lb (1,133.53kg).
* Compacts are 2,500lb (1,133.98kg) to 2,999lb (1,360.32kg).
* Medium cars are 3,000lb (1,360.77kg) to 3,499lb (1,587.12kg).
* Heavy vehicles are 3,500lb (1,587.57kg) and heavier.
The EPA does it differently, calling anything with two seats only as a two-seater, and creating the following classifications according to interior volume:
* Mini compact has 85cu-ft (2,406.93L) or less.
* Subcompact has 86cu-ft (2,435.25L) to 99cu-ft (2,803.37L).
* Compact has 100cu-ft (2,831.68L) to 109cu-ft (3,086.54L).
* Midsize has 110cu-ft (3,114.85L) to 119cu-ft (3,369.70L).
* Large has 120cu-ft (3 398.02L) or more.
The EPA also makes a distinction between cars and stations wagons:
* Small wagon has 130cu-ft (3,681.19L) or less.
* Midsize wagon has 131cu-ft (3,709.51L) to 159cu-ft (4,502.38L).
* Large wagon has 160cu-ft (4,530.69L) and above.
At the end of the day, does classification matter? Yes, it does! As a vehicle owner in the Philippines, you'd want to pay the least in registration, toll fees and other ownership costs while getting the most out of your hard-earned cash. You'd also want a vehicle with the most usable interior space but least exterior footprint, and highest curb-to-gross-vehicle-weight ratio with the appropriate engine choice that doesn't leave the vehicle feeling underpowered.
Having the biggest usable interior space means you won't easily run out of space, and a single vehicle can serve many roles. Small exterior footprint makes it easier to find parking and moving around in heavy traffic. You also won't be classified as a Class 2 vehicle (a whole different set of parameters), which incurs a much higher toll fee on the expressways.
A high curb-to-gross-vehicle-weight ratio means that you have a vehicle that can carry a lot of cargo while enabling you to pay less in registration fees. Being equipped with an appropriate engine that does not leave you feeling underpowered will almost always be a vehicle that is going to be fuel-efficient while being fun to drive. And nobody wants to drive a gas-guzzling slug.
Now, which vehicle it's going to be depends on your personal needs. Thankfully, car brands offer many different types of vehicles, so it should be easy to find one that fits, budget notwithstanding.
Image from andriclorbis