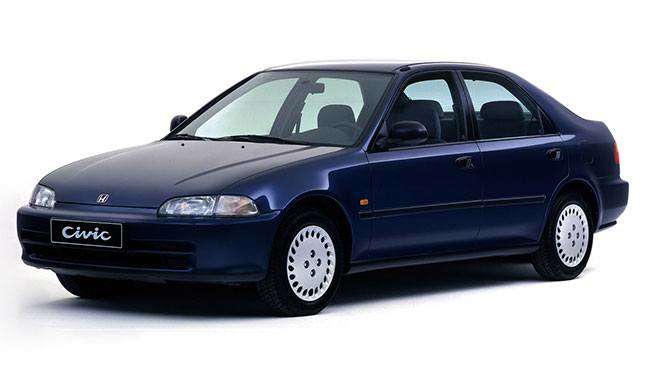 Hi Top Gear PH,
As a longtime fan of the brand and the magazine, can you give tips on how to dispose of our 1994 Honda Civic LX? Currently, there is a problem with the alternator, the reason why the car could not operate due to loss of power. I have been advised by a mechanic to get a replacement, but I don't have time.
Also, the A/C is not working. To summarize, I want to dispose of the car already because I cannot justify the cost of repair. I believe that even if I do repair it, its market selling price will not justify the money, time and effort that I will provide.
I am willing to scrap it at any local junkyard. Will there be problems in the process, specifically the car registration papers? How do I do it exactly? Thank you.
Anonymous
Hi,
Thanks for writing in. The best way to let go of your 1994 Honda Civic LX is to sell it as is, with disclosures of all that is wrong with it. It may not possibly get you the most out of the sale, but it should be the least time-consuming. Just be sure to have a deed of sale signed and notarized, and perhaps even go the extra mile to accompany the buyer and have the vehicle registration transferred to their name.
The transfer of ownership is their cost to bear, not yours. This is to ensure that once sold, you aren't going to suddenly find some aggrieved party that the new owner may have acquired while using what was once your vehicle. It's also required by law that the new owner has to transfer the ownership documents into their names within a set time period.
ADVERTISEMENT - CONTINUE READING BELOW ↓
Even with all that you've described wrong with it, there are would be owners that may be looking for a vehicle in the condition yours is in—unwanted and (hopefully) inexpensive.
One thing about almost every Civic that's been locally introduced is that they make good project car donors as long as their chassis is still in good condition. That means minimal rust with an unmolested chassis, free of unseen deformity that tracks straight. Almost every part on the vehicle can be found in Japanese surplus parts shops, and, with the right combination of parts, they can easily, but perhaps not inexpensively, be rehabilitated to a well-functioning vehicle or track toy. Look at any of the local auto racing series and you'll see many examples.
Hope this sheds some light on what you can do with your 1994 Civic LX.
Stay tuned.
ADVERTISEMENT - CONTINUE READING BELOW ↓
Recommended Videos