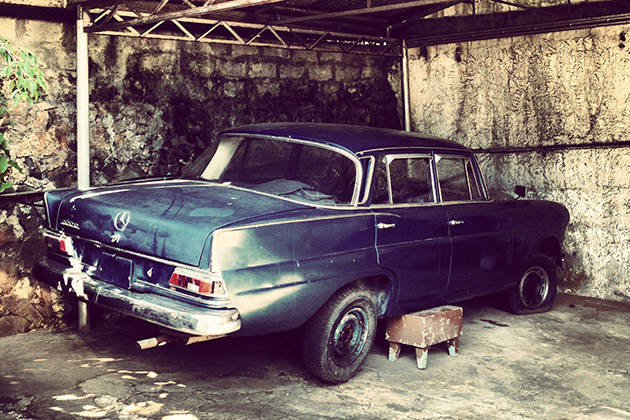 To keep a restoration blog going without a project car is pretty tough, hence the absence of regular updates from me in recent months. I know it has been a while, but I'm finally back with something new.
But before I introduce my next project, I must say thank you to everyone who has been following this blog. It's been quite some time now, but the 1976 Mitsubishi Galant wagon that I restored almost four years ago is still running excellently and is as roadworthy as ever. That Galant is priceless to me, and it will still be making appearances here every now and then. New readers who are curious about the wagon can backtrack to older entries that document its restoration in full.
But now, it is time to get my hands dirty with some rusty metal of the German variety. Meet Project Fintail.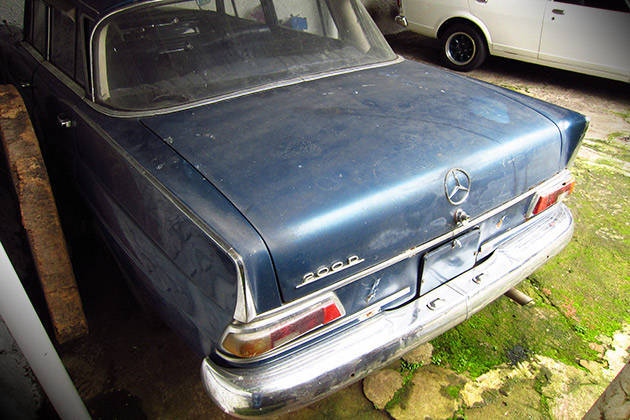 Continue reading below ↓
Recommended Videos
This is a W110-body 1967 Mercedes-Benz 200D. Local enthusiasts like to call it the "Batman" Benz because of its tail fins. In Germany, it is nicknamed the "Heckflosse." Other folks call it the good-old "Fintail." Entry-level variants like the 190, the 200, and the 200D were very common back then and even saw use as taxis. The exclusive top-of-the-line variants were the 230SE and the 300SE. These shared the same shape with the more affordable variants, with major differences in trim level and engine choices.
The Fintail is unique because it is the only Mercedes-Benz that has tail fins--a flashy American styling cue that gained popularity during the space race. I'm personally a sucker for tail fins. I love them to death. So, even if chances are slim that I will ever own a 1962 Cadillac Coupe DeVille, at least I have this Mercedes in my garage for my tail-fin fix.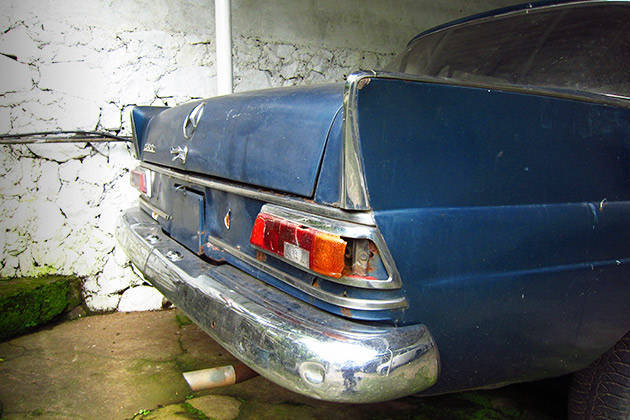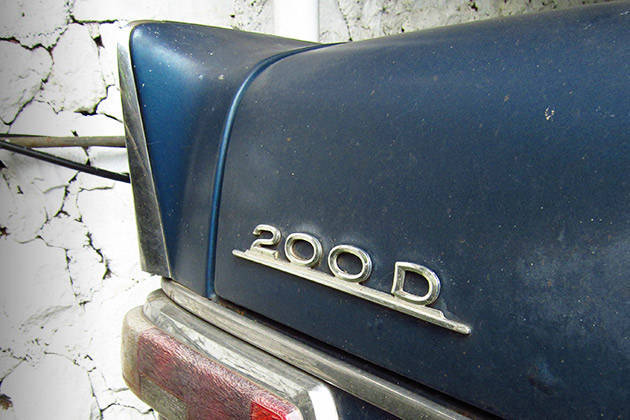 A little history: This car belonged to my late father, and it has been sitting in our garage, stuck in place, for 21 years. To make a long story short, one day in 1992 it could no longer climb our very, very steep driveway in our house in Baguio. So it stayed parked, slowly rusting away. There were a few attempts to get it running again, but no luck getting back on the road. Its paltry engine could no longer haul the heavy chassis up a steep grade.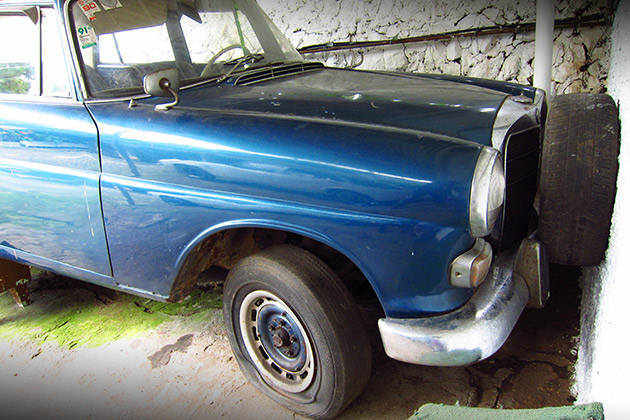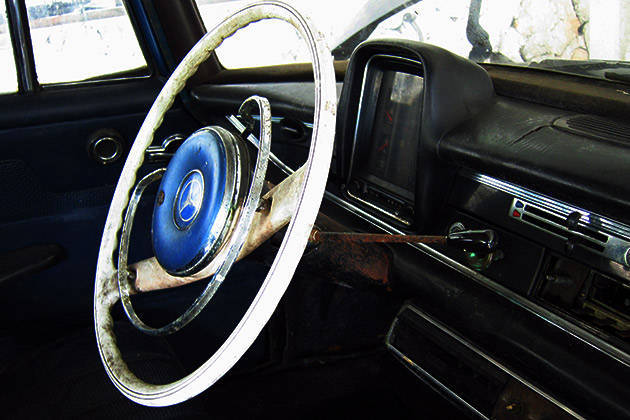 A few years ago, I had the choice of fixing up either this Benz or the Galant wagon. I went with the latter because even if the Galant's body was in very bad shape, at least it was a running car. It was quite the opposite with the Mercedes.
But because of recent developments, I think that the time is ripe for Batman to finally return.
Progress will be slow because I plan to strictly stay within a budget. But I will keep you all posted with updates--and, of course, share whatever I learn along the way. Major obstacles are the engine that hasn't been started in decades, and the very steep driveway that trapped this car in the first place. This is my first time to work on a European model, so I'm sure there will be challenges along the way. Still, it should be fun.
Do keep checking this space. Happy New Year, everybody!