I used to build scale models when I was a kid. Dad knew that I loved them so much, he'd surreptitiously buy kits for me after I had begged and pleaded.
Back in the '80s, these plastic scale models weren't cheap at all. And when you factor in the paint, well, it was a ridiculously expensive hobby. Understandably, dad didn't bother buying me all the materials I needed, so I had to make do with glue, a can of red spray paint, and a small pot of semi-gloss black. But I didn't mind at all.
I wasn't even 10 years old then. Just building the Pontiac Firebird, the Ferrari Testarossa, the Porsche 928 and the Lamborghini Countach was so fun. My love of the inner workings of cars grew during those years. How did my handiwork look? Terrible. But I wish I still had these finished kits today. I ended up tearing them apart to make car-crash dioramas. They eventually ended up in the garbage.
ADVERTISEMENT - CONTINUE READING BELOW ↓
Anyway, after my younger brother Enrico bought me an X-Wing scale model last Christmas, it reignited some crazy nostalgia in me, and I decided that I wanted to get into the hobby again. Except this time, I wanted to do everything right and have all of the tools and paints required.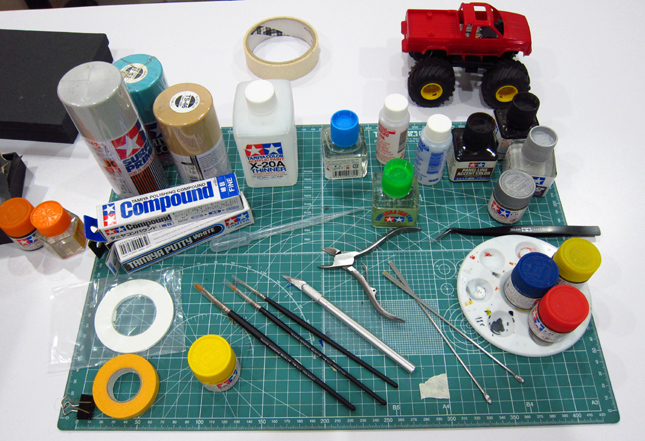 ADVERTISEMENT - CONTINUE READING BELOW ↓
Recommended Videos
Yikes! This isn't even everything. Anyway, let me show you what you might need if you plan to get into this hobby, in no particular order.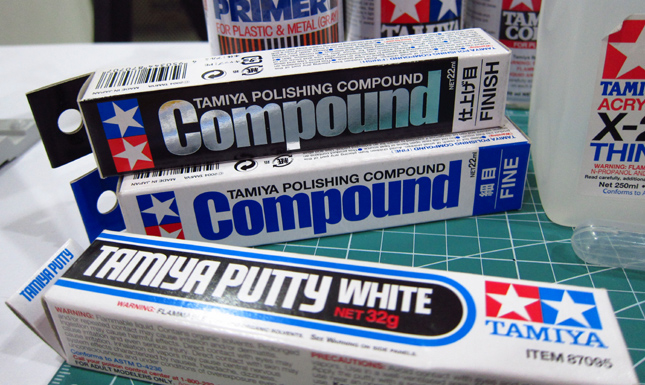 Polish. I didn't even know that this stuff existed until recently. I'm going to give it a try. Underneath is putty, which is scale-model masilya. I haven't used it yet, but I probably will.
ADVERTISEMENT - CONTINUE READING BELOW ↓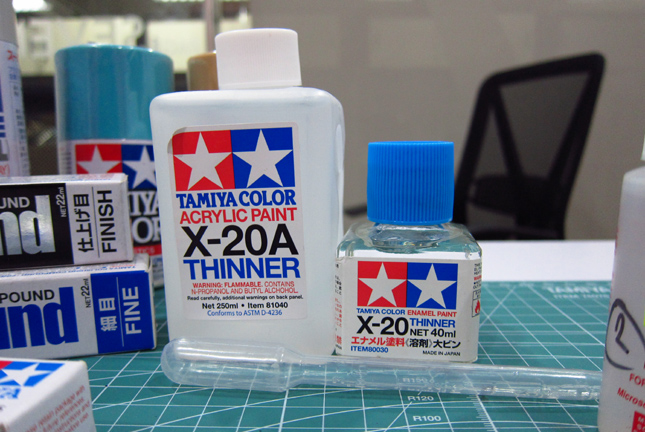 Thinner. This is essential for thinning out the paints. Apparently, it is bad idea to paint directly from the pot.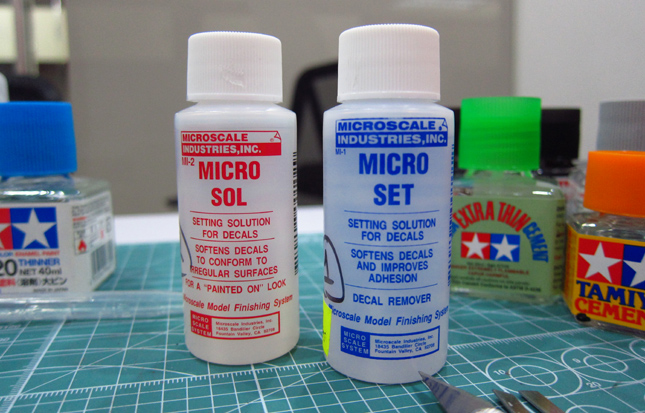 ADVERTISEMENT - CONTINUE READING BELOW ↓
Decal set. Again, I had no idea that this existed. These solutions will make it easier to apply decals and to keep them from peeling off in the future.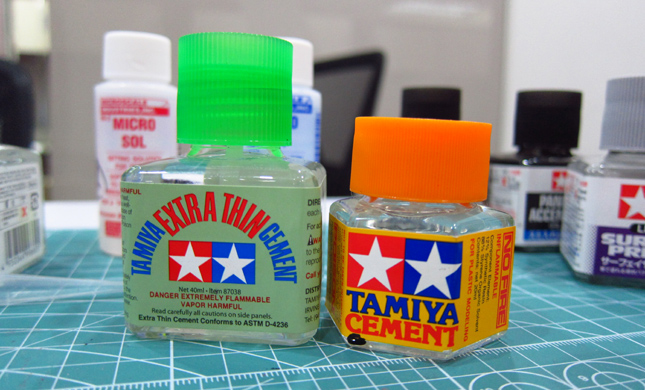 Glue. Of course, glue is a must. It comes in different consistencies pala. I'm such a newbie.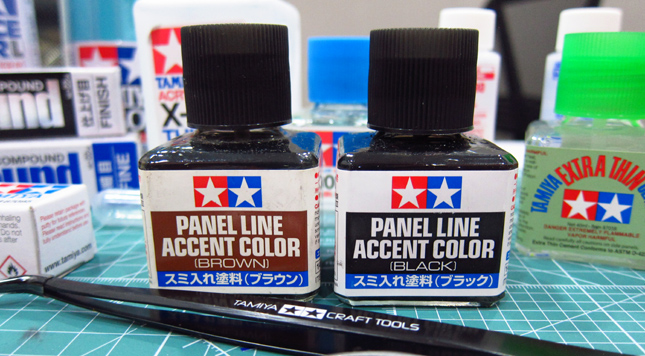 ADVERTISEMENT - CONTINUE READING BELOW ↓
Panel accent. This I had to try. It fills in the panel gaps and makes the car look more realistic.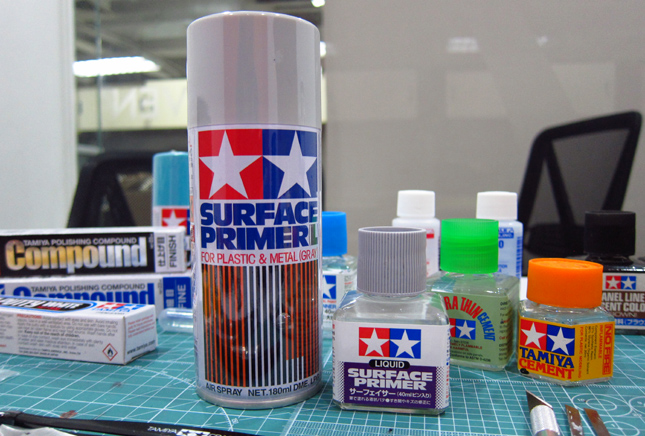 Surface primer. A real essential, and quite pricey. As you can probably now tell, painting a scale model is a lot like painting a real car.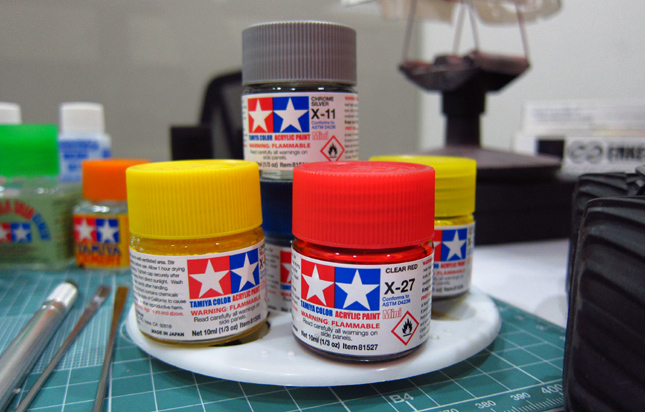 ADVERTISEMENT - CONTINUE READING BELOW ↓
Paint. There are so many to choose from, but for now I will use what paint is required. There is a guide on the instruction sheet.
Tweezers. These are for handling small parts. You also need a nipper for cutting from the sprue, as well as paint mixers and the super-important hobby knife.
ADVERTISEMENT - CONTINUE READING BELOW ↓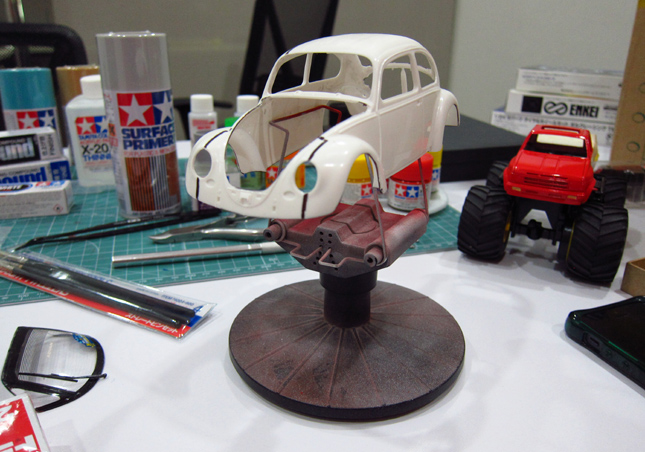 Painting stand. You can rig up your own, of course. You don't have to buy a Tamiya-branded one. But after using this thing, though, it really pays for itself.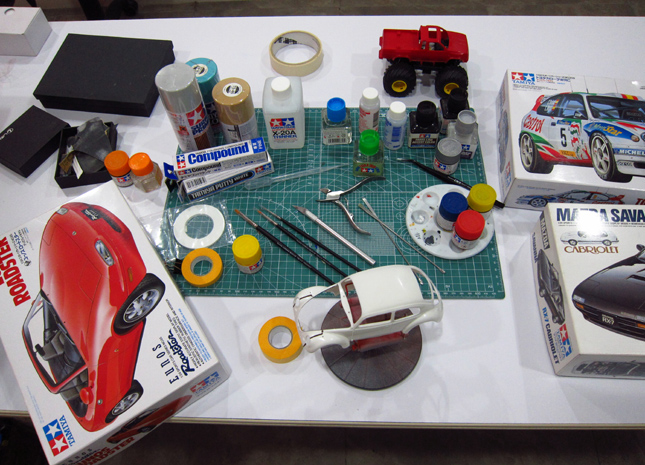 ADVERTISEMENT - CONTINUE READING BELOW ↓
Amazingly, some scale-model cars cost the same as they did back in the '80s, making them a bit more accessible now. Okay, I will be the first to admit that I went a little crazy with the materials. I blame the Internet for that, but like I said, I wanted to do things right this time. Will you need all of this stuff? Probably not. But for me, it is too late! I have to use everything to make sure none of these things go to waste.
ADVERTISEMENT - CONTINUE READING BELOW ↓
I've already built a Mitsubishi 3000GT, and I will share how it came together in a separate blog post soon. I have a few more kits lined up as well. With that, I will be keeping you guys posted with my progress with each of them, and share whatever I learn along the way. I'm far from being an expert at this, but it sure is a lot of fun. I'm having such a blast, and I just want to share the journey with you guys. Keep checking back for updates!
Photos by Paulo Rafael Subido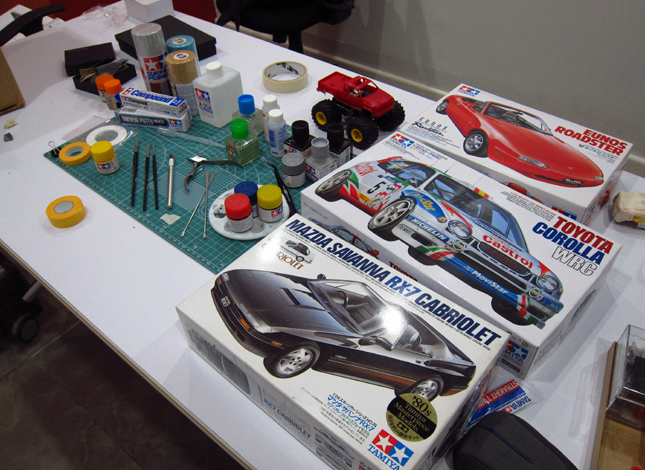 ADVERTISEMENT - CONTINUE READING BELOW ↓