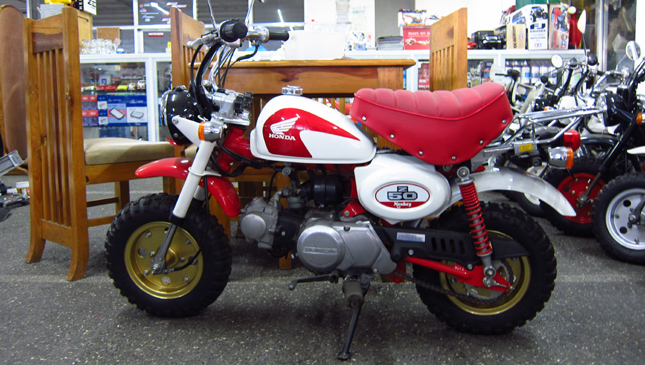 A motoring colleague first told me about this really cool place that has a small collection of motorcycles on Kennon Road in Baguio City, but I never got around to visiting it until recently. The place is just a super-short walk from my house, so one afternoon I decided to make my way to Big Boss Cars.
It's a used-car lot, but the building behind it houses a very interesting collection. If you are in the area, drop in and you will see.
These are Honda Z-Series motorcycles, also known as the Monkey. I don't claim to be an expert on bikes, but I've been hearing the Monkey (and Mini Trail) name a lot ever since I was a little kid. My older brother really wanted one at some point, and I think he still does.
Based on my behind-the-keyboard research, the Z-Series was first sold in the 1960s. If you look closely at the photos, there are some very old ones in the bunch.
ADVERTISEMENT - CONTINUE READING BELOW ↓
The fellow in charge of watching over the lot pulled a fresh-looking Z50 out for me to photograph closely. Our publisher Jeff Reyes said that a good example would have the toolkit intact. This one does. Cool.
Anyway, the Monkey comes with a 50cc engine mated to a three-speed transmission. And apparently, the model is still sold brand-new today. Check out all of the different variants. I saw dirt bikes and road bikes in there. Crazy!
Why are they called the Monkey? They say that you will have the posture of a primate while riding one. Yep, look at how tiny these motorbikes are!
Given the chance, I would love to own a Monkey. It would be a great way to get around the village or to run quick errands. But I'd avoid any major thoroughfares! And for anybody considering getting one, please use a helmet. These bikes may look like toys, but they are road-going machines.
ADVERTISEMENT - CONTINUE READING BELOW ↓
Recommended Videos
Apparently, there are some hardcore Honda Monkey fans out there. There's even a Honda Minibikes Club Philippines page on Facebook. Anyway, if you are in Baguio City and you want to see these bikes for yourself, Big Boss Cars is located at 149 Camp 7 on Kennon Road. Look for Rowan Tan, or reach him at (0917) 809-1382.
Monkeys are in season. Happy hunting!
Photos by Paulo Subido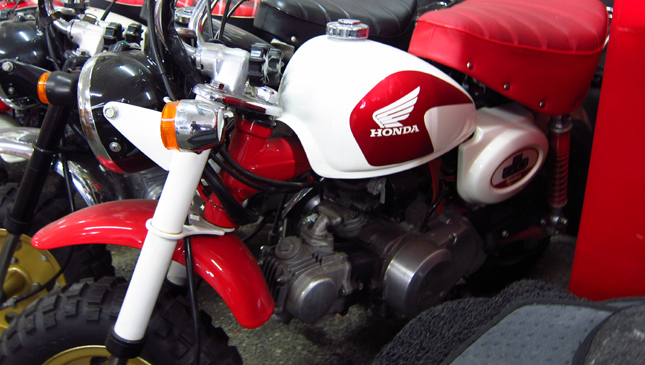 ADVERTISEMENT - CONTINUE READING BELOW ↓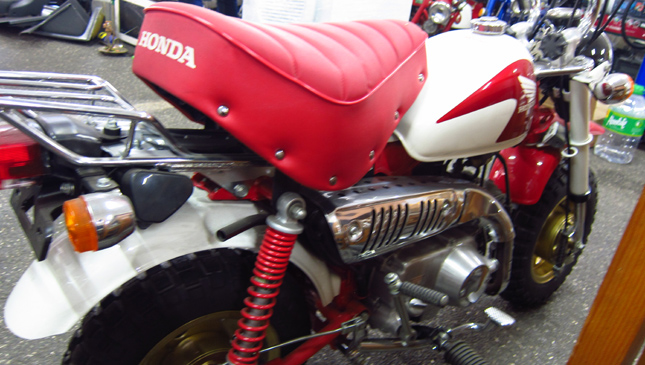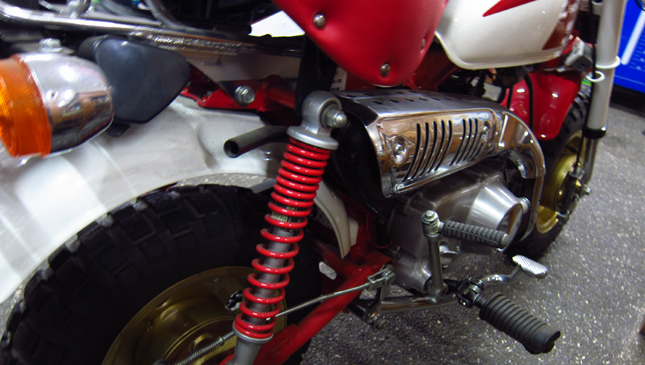 ADVERTISEMENT - CONTINUE READING BELOW ↓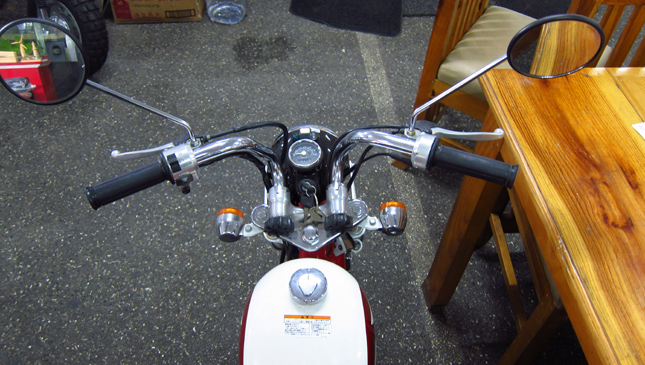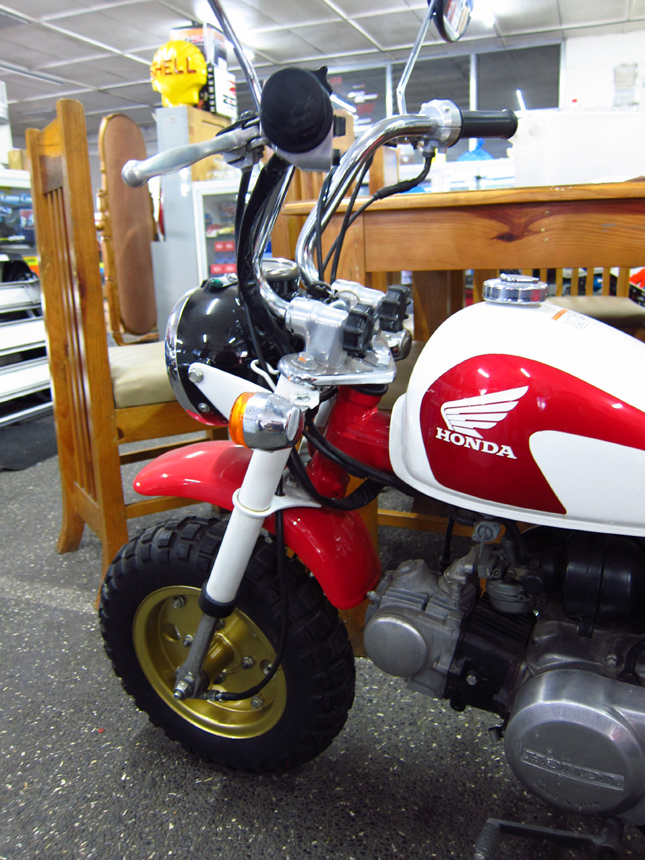 ADVERTISEMENT - CONTINUE READING BELOW ↓