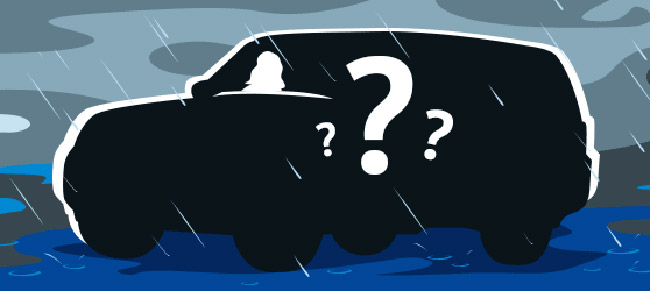 Hi, Botchi. I would like to ask for your help regarding two matters. I guess these inquiries have never been published in your magazine or online column.
First, I would like to ask for your help to convince my grandmother to ditch her 1990 Toyota Cressida, which she bought in the US, and to buy something more modern like a Toyota Camry, Honda Accord, Nissan Teana or Hyundai Sonata. I would like to ask for you expertise in this field because she claims she can't sell the car because of the huge tax she has to pay.
The next question is for myself. I would like to ask for your help because I'm thinking of selling my Honda Jazz for a secondhand 2005 Mitsubishi Pajero, 2005 Montero Sport or 2006 Toyota Fortuner. I guess the last time you guys published something like this was way back in 2005, when you helped a De La Salle student pick her first car. Anyway, my wife will use this vehicle during the rainy season.
ADVERTISEMENT - CONTINUE READING BELOW ↓
My current cars are a 2005 Honda Jazz, a 2011 Mitsubishi Montero Sport and a 2011 Hyundai Accent. I don't let my wife drive the Montero Sport because it's my daily ride. My budget for this purchase will be the trade-in amount of the Jazz plus a maximum of P300,000 through financing.
I really hope to hear from you soon.
Thanks,
Benjo Gangan
Benjo, I am very sorry for the late reply! Regarding the girl from De La Salle, that was ages ago. She's a friend and now drives a Mitsubishi Mirage.
As for your grandmother, yes, she has a point. I'm not sure what the taxes will be, but if she does sell her 1990 Toyota Cressida, she will pay taxes for it as I am assuming your mom is a former diplomat or has worked in a government agency or NGO that offers tax incentives for cars. She probably feels it won't be worth paying the taxes and selling the car. Your grandmother would probably end up negative considering how much the taxes will cost her and how little she can sell the car for anyway. Perhaps it's better to just get a new car without having to deal with paying taxes and transfer fees, etc. Having said that, I've been looking to buy an old Toyota Crown or Cressida to swap in another 2JZ-GTE and an A340e automatic transmission as a cool, old-school VIP-inspired ride with flared wheel arches and mega dish wheels on a slammed stance. So, should you guys want to work out something, let me know--but that's another story!
ADVERTISEMENT - CONTINUE READING BELOW ↓
Recommended Videos
As for your own predicament, consider getting a Montero Sport for the missus. There are non-VGT variants of the 2.5 4D56 engine-equipped Montero Sport that retail for around P1,308,000 for the AT and P1,208,000 for the MT. If it's for the missus, best to buy brand-new so she can be safe and secure, knowing that there are far fewer chances for her vehicle to break down especially during this rainy season. I'm quite adamant about this, because I deeply empathize with female drivers who break down on the road due to old vehicles, which tend to have more serious problems that are not immediately evident. It's quite traumatic for them so it's best to be able to avoid it by getting our wives and female family members a brand-new vehicle whenever possible.
But what's really interesting is the 2005 Pajero. There was an overlap between the old- and current-body Pajeros so that's interesting. Is it a Field Master-style Gen II body or a Gen III body? If it's a Gen III, it's a keeper even if it's old. I love that SUV!
ADVERTISEMENT - CONTINUE READING BELOW ↓
As for the Toyota Fortuner 2.5, it's okay, but it's really, really slow. As in so slow it's not funny at all. You can say your wife doesn't need the power anyway, but the truth is, like money, we may not need much of it, but it's always good to have a lot in reserve because you never know when you might need it: overtaking on a two-lane road, going up a steep incline under full load, or getting stuck in loose surface.
I hope this helps. Good luck and regards to your grandmother and wifey!
Botchi Santos
Consumer Editor
[poll]563[poll]