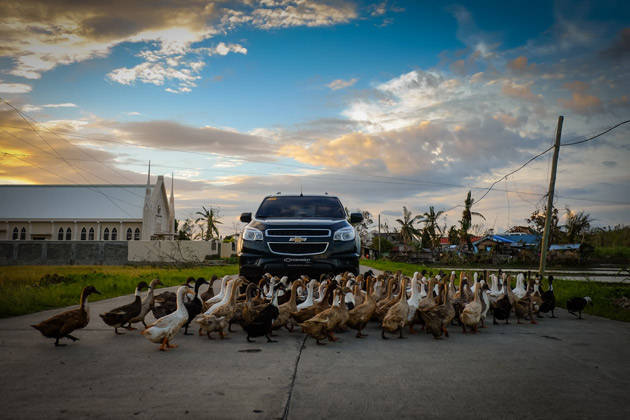 It's not often we encounter life-defining moments. They may come as decisions that are bound to transform the way we see the world and the way the world sees us. They may even be pivotal instances when we leave everything behind to be part of something new and something different.
The recent battering of the Visayas region by super typhoon Yolanda has opened the eyes of millions of people to the harrowing plight of the survivors of one of the world's most powerful storms. With everything--even their loved ones and friends--taken away from them, with nothing to eat for a number of days, and with only their wet clothes and the fallen rubble of their former homes offering protection from the harsh elements of nature, we can't help but be moved and affected as well. I knew I was.
That is why I decided to go down south to see for myself the scope of the devastation, not only on property but also on humanity. I wanted to document the realities on the ground and to share the story with those who didn't know. With the generous help of Chevrolet Philippines and Kia Philippines as well as Grandcars Inc. (their dealer in Iloilo City), I got to see firsthand how the destruction in the northern portion of Panay island--while less severe compared to Tacloban's--was just as overwhelming for the people there.
ADVERTISEMENT - CONTINUE READING BELOW ↓
The people of Ajuy, Concepcion and Estancia in Iloilo, as well as Roxas City in Capiz, for example, have been gravely affected by the mighty winds of the freak storm. With their houses in a shambles, their towns' infrastructure in ruins, and with no electricity save for some generators humming in the background to power key facilities, the people of northern Panay are having a difficult time picking up the pieces.
Hooking up with a group of doctors and generous souls from Iloilo High School Batch '76, I was able to participate in an organized relief effort in Barangay Daan Banwa in Estancia. Trudging through an almost five-hour drive from Iloilo City, past destroyed villages and communities and over muddy and narrow passes in a Kia Sorento, with the doctors on-board a Chevrolet Trailblazer and the medical supplies hauled by a Kia KC2700 utility van, the group I drove with sought to bring cheer to people in need. With two six-by-six military trucks of food supplies, clothes, hygienic materials and a host of volunteers to hand over the provisions to their suffering province-mates, I saw how much we can move forward from despair and start anew.
ADVERTISEMENT - CONTINUE READING BELOW ↓
Recommended Videos
A month after Yolanda made landfall on the island, the people of Panay are coping. Despite the heavy losses in property, their beaming smiles and cheerful dispositions only show the indomitable spirit and the strength in character of our people. What this really proves is that even after a life-altering moment, even after death and destruction, there is hope.
As I kick off this online column on automotive photography with pictures from the relief mission, I also start a new way of looking at things. I began my career at Top Gear Philippines as a photographer, and I believe it is high time I went back to my roots--to go back to capturing images that move and stir emotions. Shouldn't all photos taken with our cameras be like that anyway? From this medium, I also hope to share with you not only how I come up with the images I take, but also why I do.
ADVERTISEMENT - CONTINUE READING BELOW ↓
After Yolanda, nothing else comes quite close to an experience that will change one's life forever. If there's anything this tragedy has given me, it is the realization of what is really important in life. Like the survivors who were left with nothing, it is only our last act that will define us. I hope that by taking you along with my ride as a photographer for Top Gear Philippines, I can also help you see things in a different light.
Photos taken with Fujifilm X-Pro1 and HS50. If you have questions pertaining to automotive photography, e-mail mikkomiks@gmail.com.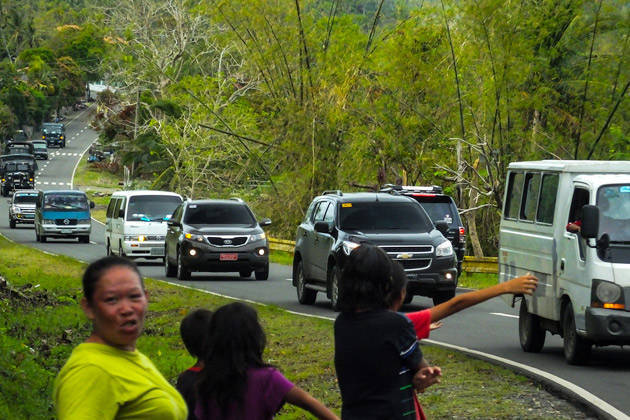 ADVERTISEMENT - CONTINUE READING BELOW ↓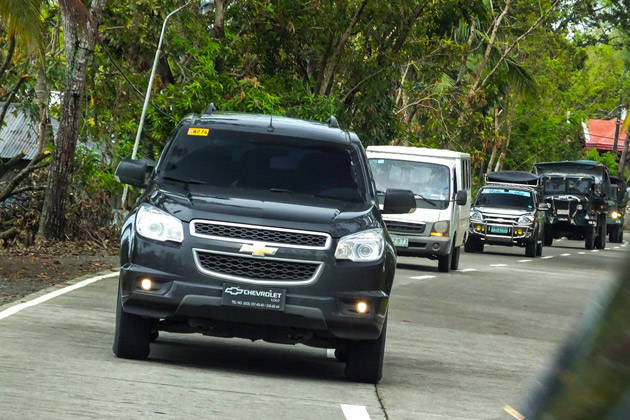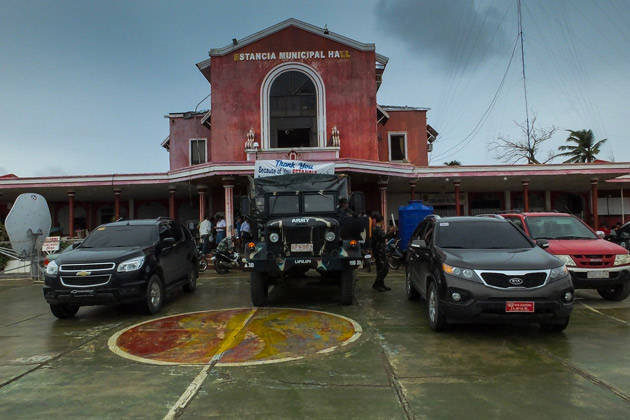 ADVERTISEMENT - CONTINUE READING BELOW ↓
ADVERTISEMENT - CONTINUE READING BELOW ↓
ADVERTISEMENT - CONTINUE READING BELOW ↓
ADVERTISEMENT - CONTINUE READING BELOW ↓
ADVERTISEMENT - CONTINUE READING BELOW ↓
ADVERTISEMENT - CONTINUE READING BELOW ↓
ADVERTISEMENT - CONTINUE READING BELOW ↓
ADVERTISEMENT - CONTINUE READING BELOW ↓
ADVERTISEMENT - CONTINUE READING BELOW ↓
ADVERTISEMENT - CONTINUE READING BELOW ↓
ADVERTISEMENT - CONTINUE READING BELOW ↓
ADVERTISEMENT - CONTINUE READING BELOW ↓
ADVERTISEMENT - CONTINUE READING BELOW ↓
ADVERTISEMENT - CONTINUE READING BELOW ↓
ADVERTISEMENT - CONTINUE READING BELOW ↓