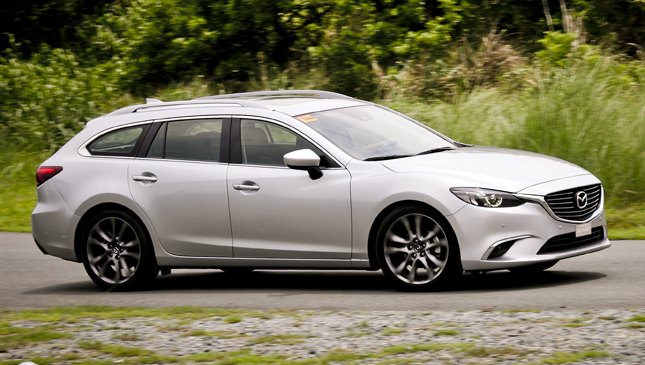 The Mazda 6 has won so many awards and citations over the past few years that it enters this comparo as a favorite. And yet this isn't exactly the Mazda 6 that we all know. That distinctively slinky sedan has been chopped down into a five-door body that sits somewhere between an 'estate' and a 'fastback.' It sounds strange, but it works, and the Sport Wagon loses none of the curb appeal of its sedan brethren in the process. Unfortunately, the swoopy roofline and integrated sunroof limit headroom compared with the Levorg, and a wheelbase 80mm shorter than the sedan's makes for legroom a few fingers short of the Subaru.
Yes, the Mazda is a full size wider than the Subaru, and you can feel it when navigating through traffic. The low seating position also makes judging the corners of the car trickier. Thankfully, the 6 has four-corner parking sensors that stay active at low speeds--great for navigating tight parking lots. And that low seating position makes you feel more connected to the car.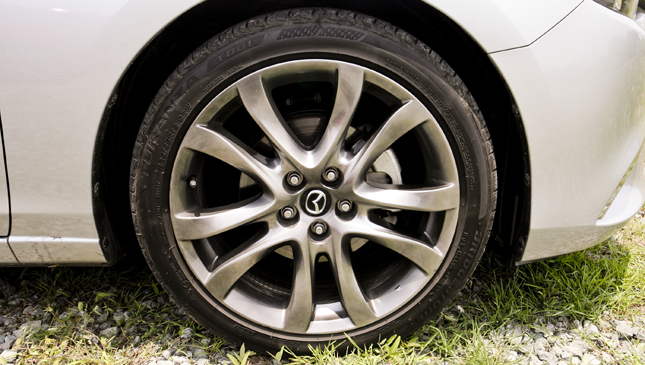 The electric steering is much more tactile than the Levorg's, tipping into corners with a deft touch. It's not as communicative as the sizzling hydraulic steering of 6 models of old, but it's still a cut above the competition. And despite a stiff setup, the suspension handles potholes and bumps with aplomb. Proper damping and pliant suspension bushes mean that rough roads don't rattle backseat passengers at all. Handling is delightfully spry, though tight hairpins do expose a lack of outright grip compared to the Subaru. Still, the Mazda is more entertaining than you would ever expect a large wagon to be.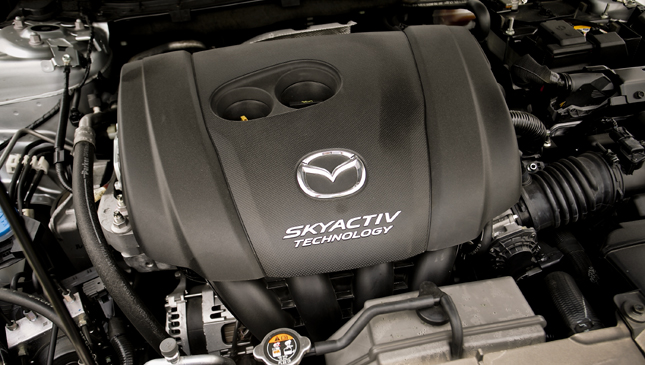 The 185hp high-compression, direct-injection 2.5-liter SkyActiv mill is a bit clattery at startup. While it quiets down once warmed up, it growls every time you give it some stick. It's more responsive than the turbocharged 1.6-liter in the Levorg, despite needing a few more revs to really pull. But once it gets going, it's much quicker than the Subaru wagon.
In Sport mode, the perfectly weighted gas pedal and the six-speed automatic respond to prods of the pedal with snappy downshifts and near-instant acceleration. In Normal mode, the pedal is heavier, actively pushing back against your foot to encourage you to slow down and save fuel.
The 6 features the same touchscreen and control dial as on the Mazda 3, and a kick-ass sound system with excellent bass reproduction and clarity. There's an electronic parking brake, too, to save space, though given how much fun the 6 is, it's a shame it doesn't have a traditional handbrake.
ADVERTISEMENT - CONTINUE READING BELOW
Yes, it's that kind of car. It's a shame we don't get a potent turbocharged all-wheel-drive variant.
SPECS:  MAZDA 6 SPORT WAGON
Engine: 2.5-liter DOHC I4
Transmission: 6-speed automatic
Power: 185hp @ 5,700rpm
Torque: 250Nm @ 3,250rpm
Seating: 5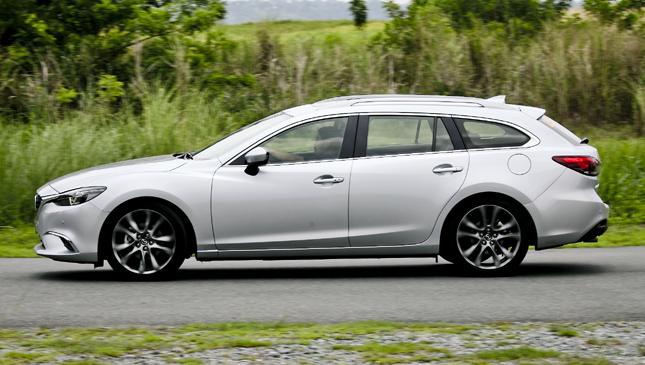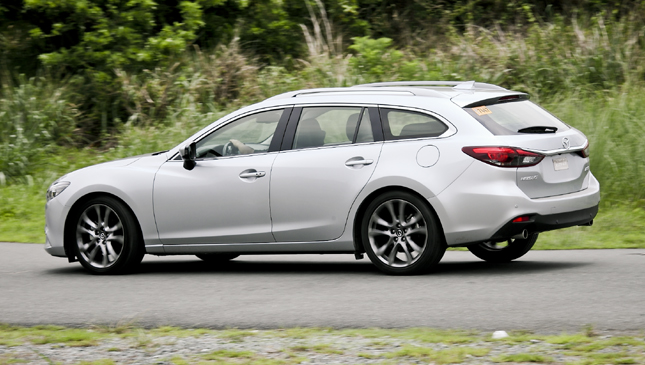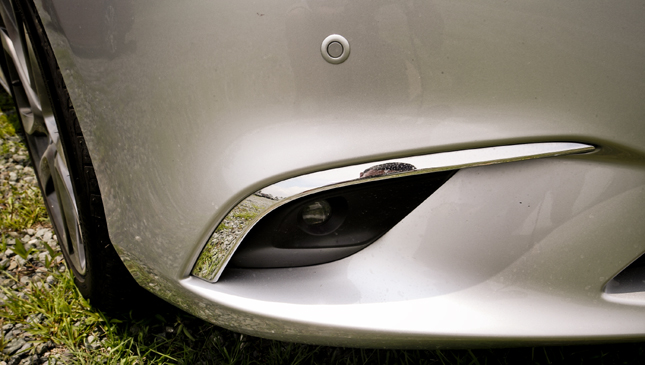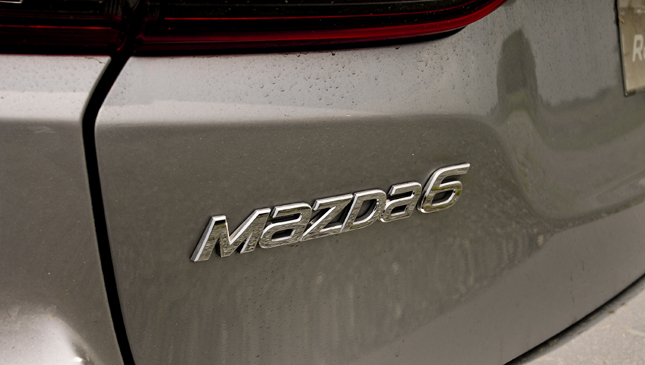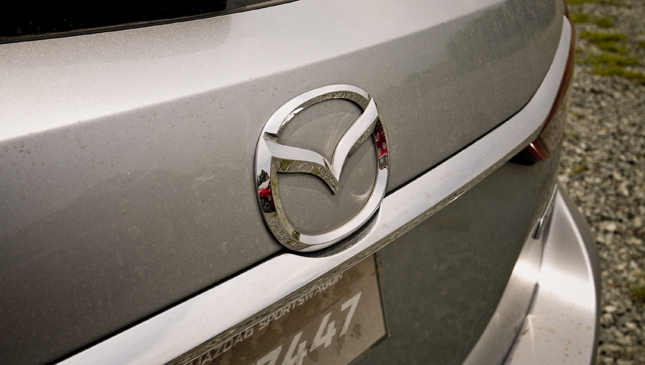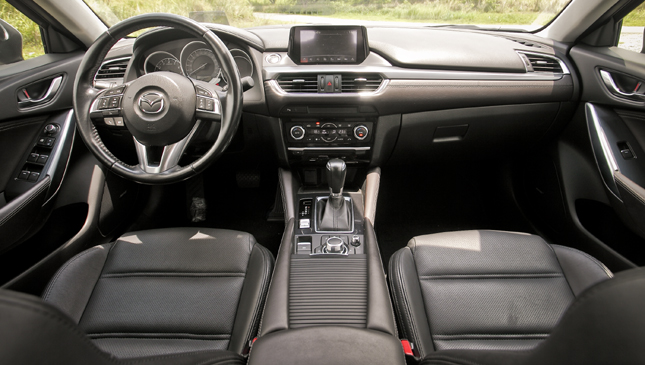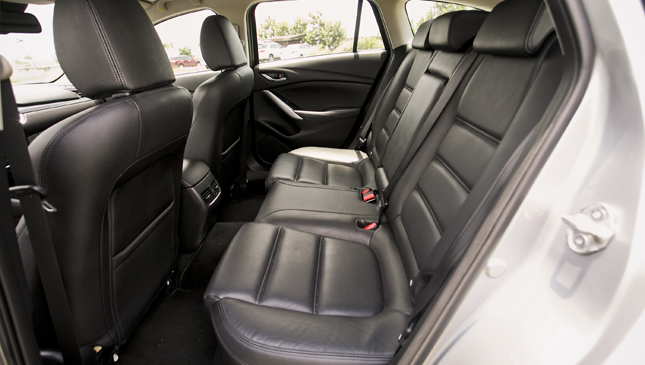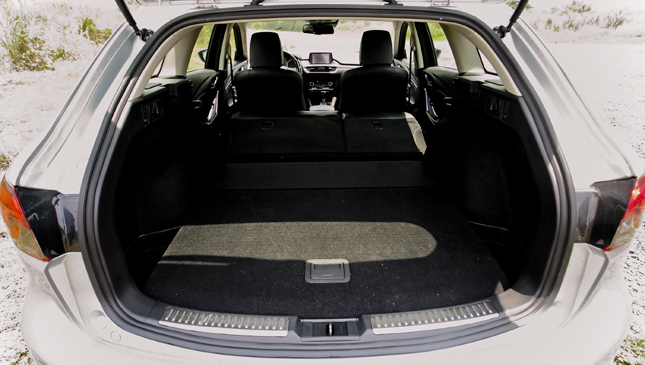 UP NEXT: Subaru Levorg