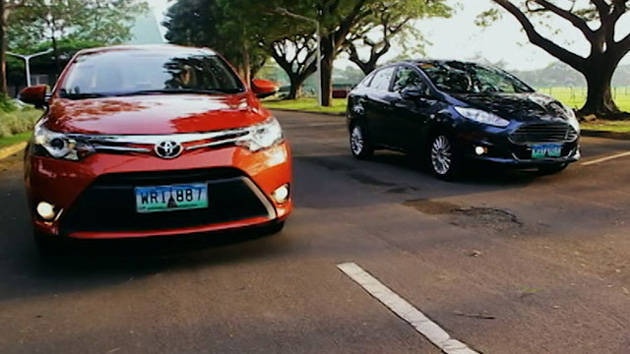 For our November 2013 issue's Big Test section, we pitted the best-selling passenger car in the Philippines against a contender determined to steal its throne. It's an interesting challenge, really.
The adversaries (and snippets from the video teaser below) in this one-on-one matchup are:
* Toyota Vios 1.5 G. "The latest Vios clearly demonstrates Toyota's newfound aggressive styling approach. It's a good evolution."
* Ford Fiesta 1.5 Titanium. "The Fiesta has always made the right noises when it comes to driving dynamics."
Jason dela Cruz reviews both the Toyota Vios 1.5 G and the Ford Fiesta Titanium in the video below. As for you, try to take the poll below to let your fellow readers know which subcompact sedan you like more.
If you're viewing this on a mobile device and can't see the video, please click here.
Continue reading below ↓
Recommended Videos