Do me a favor. Family car? How is a near-£100k (P6.5 million) Mercedes a family car?
If you have a family, and nearly £100k (P6.5million) to spend on a car to transport aforementioned family around town/on holiday/up a really big and scary mountain, then yes, this is a perfect family car.
There is nothing we can think of that pours water on this argument. Literally nothing.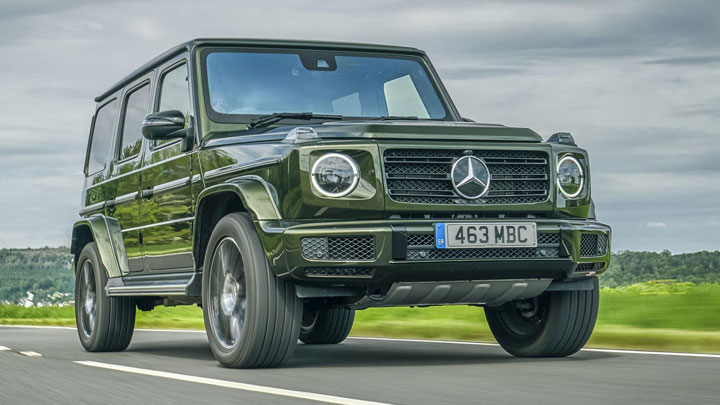 Apart from the fact that I can transport my family and myself for much chea…
…look, to hell with logic. It's a diesel G-Class. Practically an eco-warrior in an actual warrior's suit.
Continue reading below ↓
Recommended Videos
Okay then. How many km/L did you record?
Um, around 9.8km/L. Not that much more than a proper, biturbo V8 AMG G-Class. Look, that's not the point.
Point One: It's quite commodious. Five actual adults can (just about) sit regally inside the G350d. The interior, as you would expect of a nearly £100k Benz, is wonderful. Lots of high quality leather, great materials covering all the touchpoints, that fabulous digital dashboard, and a great driving position and view over the territory you intend on occupying/conquering.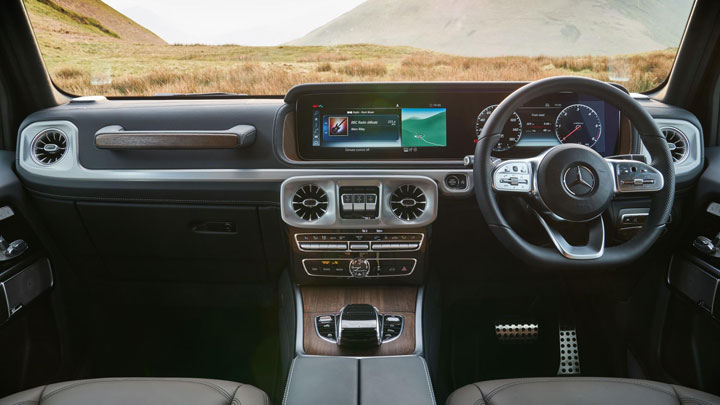 You're making literally zero sense.
Admit it. You love the G-Class. Just look at it.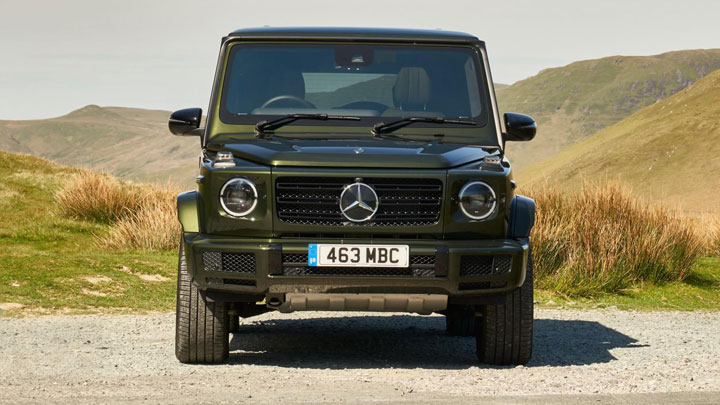 It is quite something to behold, I'll give you that.
Which leads us onto Point Two: It looks brilliant. Family cars are—by and large, and with the exception of any big Volvo—quite boring. Yes, they're talented and capable of doing all sorts of things and most, if not all, are cheaper. But a G-Class is just… different. It's unique. Some might say it's a statement car.
I'm not sure the statement you're thinking of is shared by those who look upon its vast bodywork.
I'm not so sure. Yes, it attracts attention—it's a bit alpha—but people are interested in these things because they're quite rare, which leads us onto Point Three: Um, it's rare.
Your family won't hate the fact you've settled for a boring crossover or SUV. They'll applaud the fact you've chosen something wilfully different; something cooler, something with a bit of charisma.
So it'll basically make your family love you. You're welcome.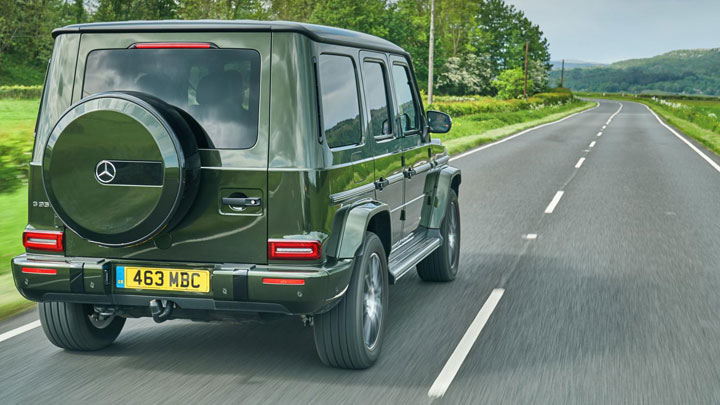 You're not going to stop are you? Tell me what it's like on the road.
Really very composed. Comfortable and dignified. Where the AMG G63 version and its unhinged 577hp turbo V8 launches the cathedral-on-wheels bluntly through a scarily disappearing landscape, this one's a bit more chilled. It rarely gets rattled across the UK's road surface.
There's a 3.0-liter straight-six diesel underneath, which is the same engine used across the E and S-Class sedans. Here, it's got even less power—a mere 282hp and 600Nm of torque.
It's enough, however, because the G350d isn't a 'handling car'. You don't wave your hands around blabbering on about oversteer and understeer, and you certainly don't 'trim the line with the throttle'. In fact, let's just agree to never do/talk about that again, shall we?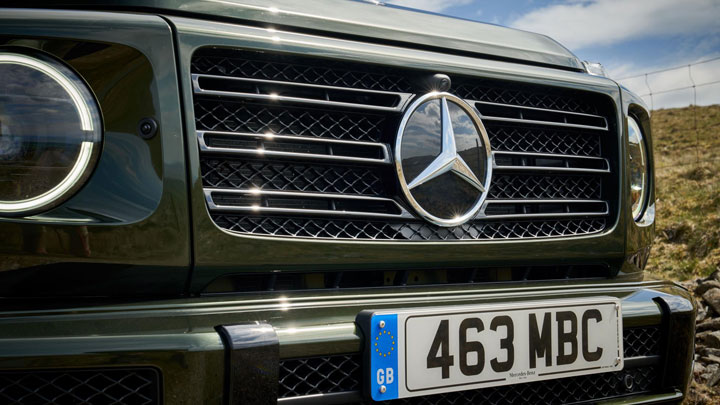 Agreed. But 282hp is barely powerful enough to turn on the lights.
Incorrect. 0-100kph is a conservative 7.4secs, but in something weighing 2,376kg, that's plenty fast enough thanks. It doesn't jolt or jump you around the place, it's refined at all legal UK speeds, and it still does that mildly hilarious thing of squatting its rear when you flatten the accelerator. Just not as dramatic as the AMG one.
Torque is plenty, too: Just plan your overtakes, because it needs to suck in a fair bit before bellowing you out on the other side of your prey.
Steering? It has some, and it turns the car. It's pleasant enough to operate, giving you just the amount of feedback you require in a car like this. Which isn't much. And as evidenced by the pictures here, and previous excursions in a G-Class, it'll blow across any terrain with ease.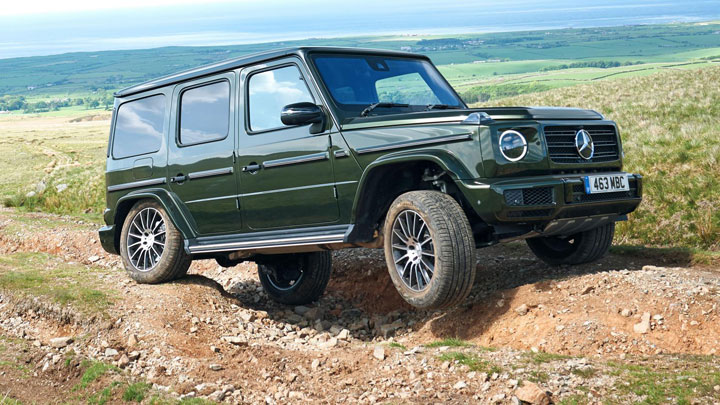 Hmm. This is starting to make perfect sense.
You see? Though, we suspect prospective G350d buyers probably have enough money to consider trading up to a full-blooded AMG G63.
Wait, so I should just get a G63 then?
I mean, that's the answer to most questions if we're being silly, but this G350d is a little less… thrusting. Which brings us onto Point Four: It's cooler than a G63 because it isn't trying to be a nutjob. And because you're essentially getting the best bits of the G-Class without the thunder and thirst of the AMG wacko, it represents excellent value for money. Yes, that is a valid point we just made.
Our test car came in a sort of subtle chocolate brown color, not the obligatory black or white body colors. And it was excellent. Cooler. More confident about what it is. It even looks tremendous in the green shown in the pictures.
So there we are. Solid evidence that a nearly £100k former military vehicle with an underpowered diesel engine and so-so fuel economy is the best family car you can buy today. Maybe.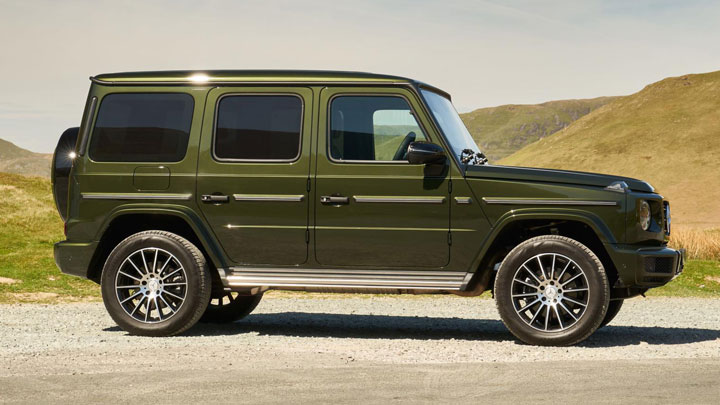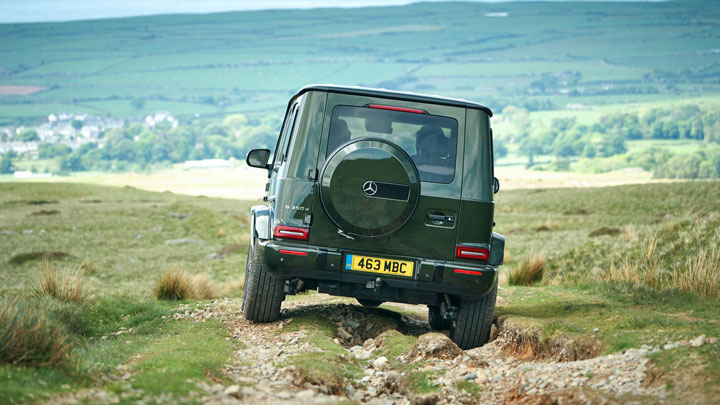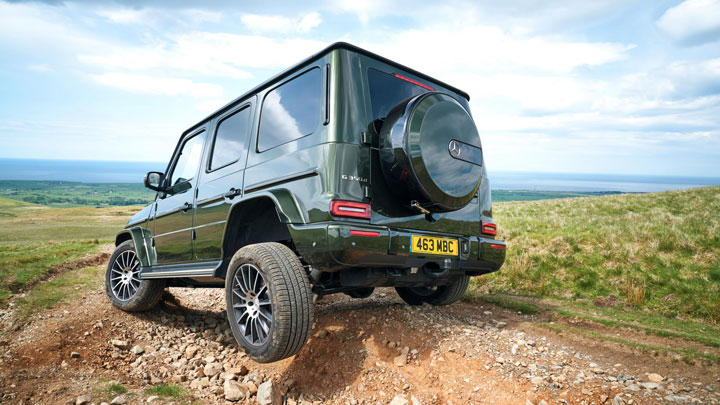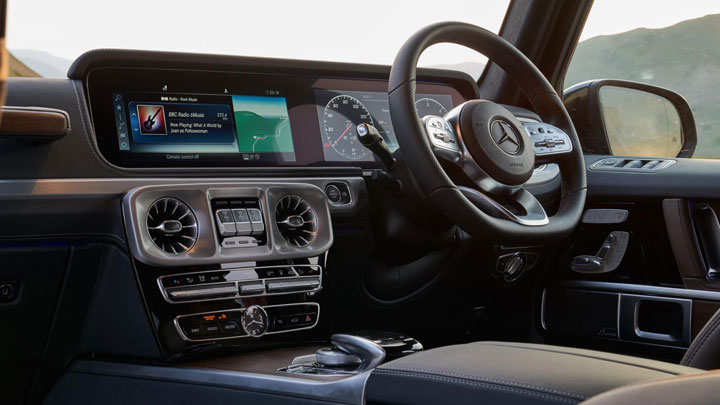 NOTE: This article first appeared on TopGear.com. Minor edits have been made.