They say it's lonely at the top. If that's true, then the Toyota Vios must be pretty used to talking to itself by now. Toyota's bestseller has been at the top of the subcompact-sedan heap (and sedans in general) for as long as anyone can remember. In fact, Toyota sells more Vios units in a year than some brands' total output with an entire lineup. So dominant is the reigning and undisputed champion that it always seems as if other brands are content to fight over the second and third spots behind it.
But it doesn't stop the upstarts from giving it an honest go. In recent years, more brands have entered the subcompact-sedan fray to try and take whatever market share they can away from the Japanese giant. Here, we have Hyundai's contender, the Reina. The Korean carmaker caused some buzz a few years ago when it launched the Chinese-made sedan on the heels of the Kia Soluto—and undercut its rival with an introductory sub-P600,000 starting price.
ADVERTISEMENT - CONTINUE READING BELOW ↓
In this review, we take a look at the base manual variant, which targets the entry-level and ridesharing markets. Let's see how it stacks up.
Styling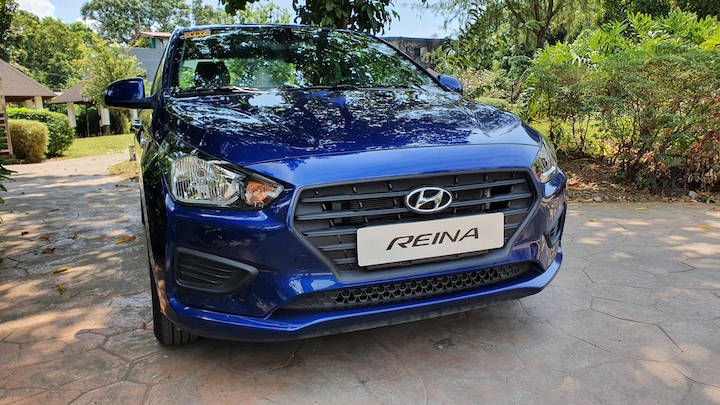 While the Reina is indeed a budget car, that doesn't take away from the fact that careful thought went into its design. Up front, it sports a big hexagonal grille flanked by big halogen headlamps. The subtle hood strakes and sharp character lines give the curvy car a few sleek edges.
ADVERTISEMENT - CONTINUE READING BELOW ↓
Recommended Videos
In the back, there are more sharp lines complemented by wraparound-style rear headlamps. Rounding out the package are 14-inch steel rims. Here, Hyundai has a small but very stylish offering that makes you look twice when it passes by. This particular Blue Passion shade also reflects light quite nicely. 
Interior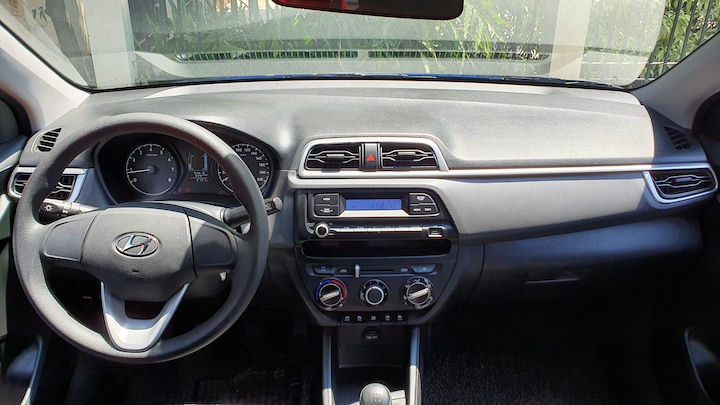 ADVERTISEMENT - CONTINUE READING BELOW ↓
Inside the cabin, the Reina's appliance leanings really hit home. While the build quality holds up to the standard look and feel tests, the amenities provided inside give you the essentials and little else. The steering wheel adjusts only for tilt, while entertainment comes in the form of a single-DIN head unit with only a single USB port for connectivity. Unfortunately, it couldn't connect my flagship Android phone or my girlfriend's iPhone 6s Plus. There's no Bluetooth connectivity or even a CD player, either, so the radio was our sole source of music. There is a manual variant available with Apple CarPlay and Android Auto, but that will set you back an additional P50,000. 
There are still some electric niceties to be found here. You get power windows, for one, with the controls mounted below the A/C knobs. And you get a digital info display that gives you fuel range and economy readouts. Both are very useful features, though the placing of the window controls take some getting used to. 
ADVERTISEMENT - CONTINUE READING BELOW ↓
Engine performance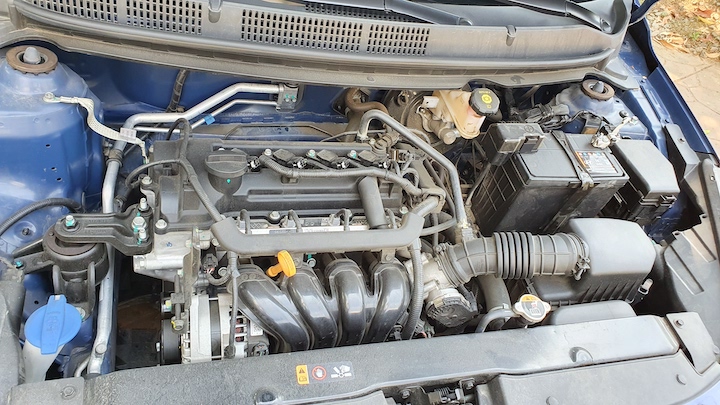 The Reina is powered by a 1.4-liter gasoline mill capable of 94hp and 132Nm of torque. Peak torque isn't available until 4,000rpm. On the road, this translates to city-capable performance below 3,000rpm, but you won't reach reasonable acceleration on the highway until after the 3,000rpm mark. The gearing is sensible and intuitive, with the first being short and the subsequent gears being quite long. A mix of city and highway driving on SLEX netted us nearly 15km/L throughout the test. 
ADVERTISEMENT - CONTINUE READING BELOW ↓
During a test drive, stalling a few times as you adjust to the clutch is normal, but I found this car to be almost impossible to stall. The clutch is pliant and easy to operate with a mid-range bite point that's rather generous. The transmission is very forgiving, even if you slightly mistime your shifts. There's little to no engine shudder, either—at a full stop with the gear engaged, I did a sudden release of the clutch to see how it felt to stall. The car simply died with no drama. I dare say this is the easiest manual gearbox from memory that I've handled. This is great for newbie drivers, or for those who spend long hours behind the wheel and simply want to drive with little fuss. 
Ride and handling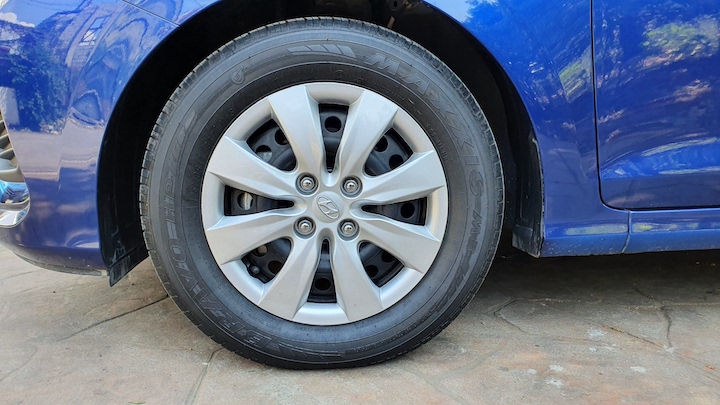 ADVERTISEMENT - CONTINUE READING BELOW ↓
At this price point, it's important to keep your ride-comfort expectations reasonable. In front, space in the footwell and above your head is limited. The seats have a low hip point, and the material is hardly the most comfortable we've tested. The ride felt somewhat harsh at first, but when we pumped the tires up to the manufacturer-recommended 33psi, we ended up with a ride that proved to be satisfactory, though a tad billowy on bumpy roads. Driver visibility is decent despite the car's somewhat high beltline. 
Steering feel is light but with a bit more life than in the sedate Soluto, save for the noticeable dead zone in the first inch or two of turning. What's surprising for such a small car is that it actually has a wide turning circle, which can catch you off guard when navigating tight U-turns.
Extra features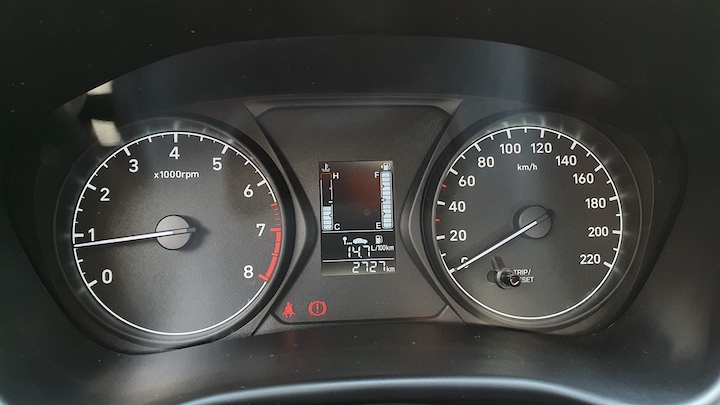 ADVERTISEMENT - CONTINUE READING BELOW ↓
As mentioned, the Reina isn't the most feature-packed car in its segment, but the digital info display between the gauges is quite useful in a budget package. We live in an increasingly fuel-conscious, traffic-riddled environment, so information on fuel efficiency and range is always useful. Worth nothing, too, is that the Reina gets disc brakes up front as standard. One thing we wish the Reina had, however, is lights to illuminate the radio and A/C controls when the headlights are on. Toggling these things at nighttime proved rather difficult without them.
Verdict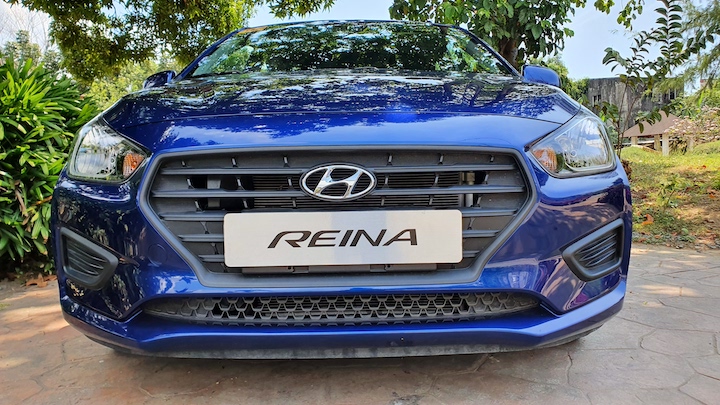 ADVERTISEMENT - CONTINUE READING BELOW ↓
So, does the Reina have what it takes to compete in the stacked subcompact-sedan segment? If the contest is based on the number of features crammed in the cabin, then the answer would be a resounding no. But if we're talking about bang-for-the-buck utility and ease of use, then the Reina certainly has a lot to offer. Its current price sits neck and neck with the Soluto's (not to mention that of the 1.3 base Vios), so the debate could boil down to brand preference and after-sales experience. Let the subcompact wars continue.
SPECS: Hyundai Reina 1.4 GL 5MT 2020
Price: P663,000
Engine: 1.4-liter gasoline I4
Transmission: 5-speed manual
Power: 94hp @6,000rpm
Torque: 132Nm @4,000rpm
Drive layout: FWD
Seating: 5
Score: 17/20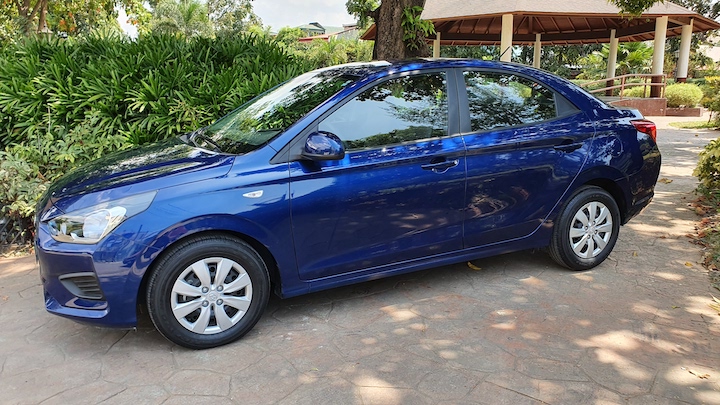 ADVERTISEMENT - CONTINUE READING BELOW ↓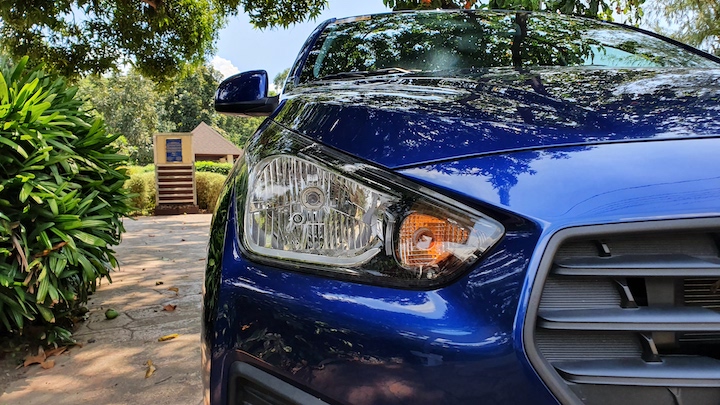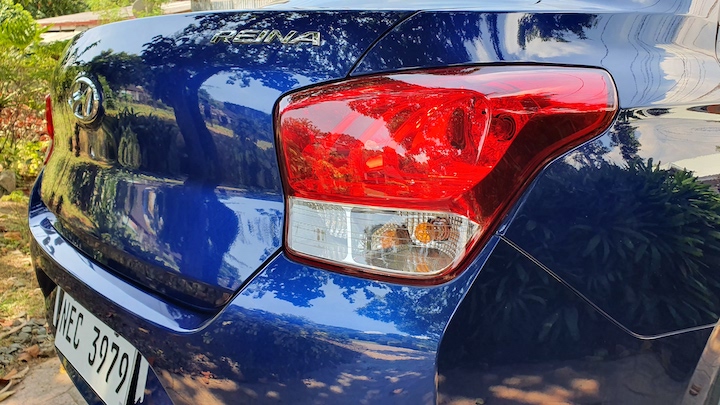 ADVERTISEMENT - CONTINUE READING BELOW ↓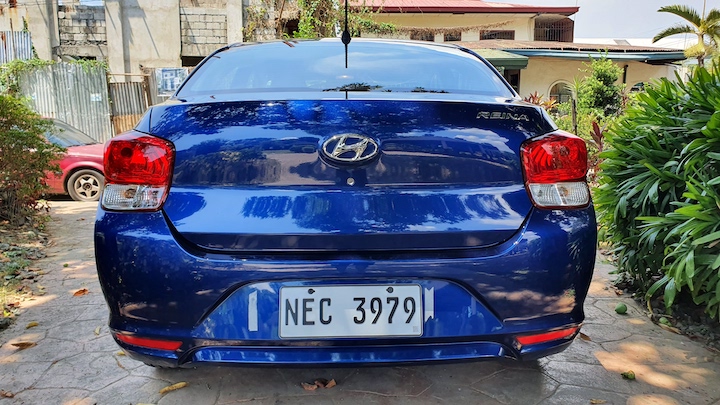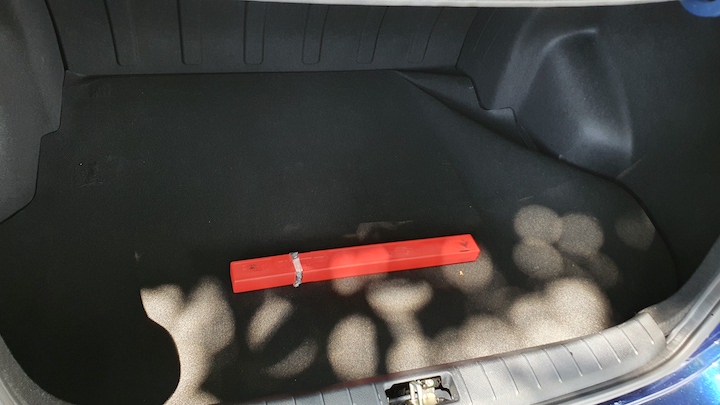 ADVERTISEMENT - CONTINUE READING BELOW ↓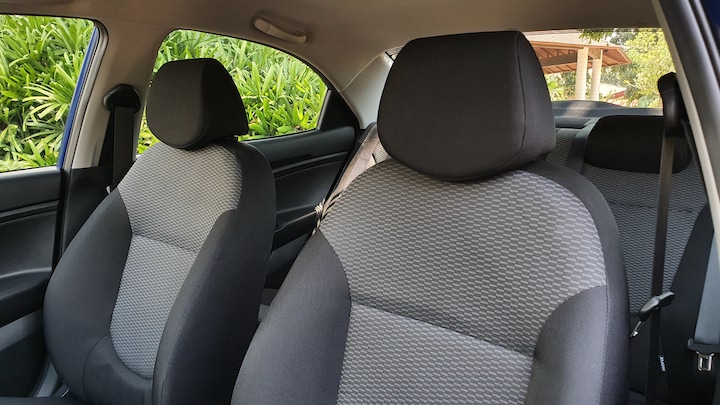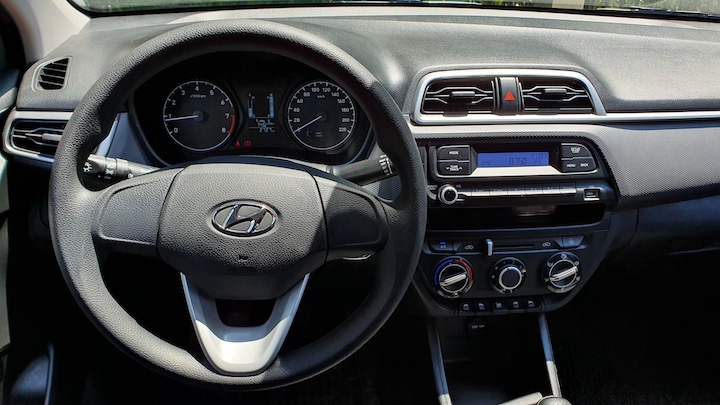 ADVERTISEMENT - CONTINUE READING BELOW ↓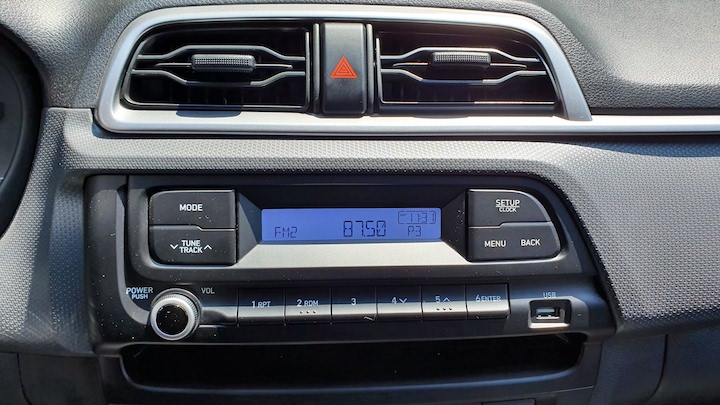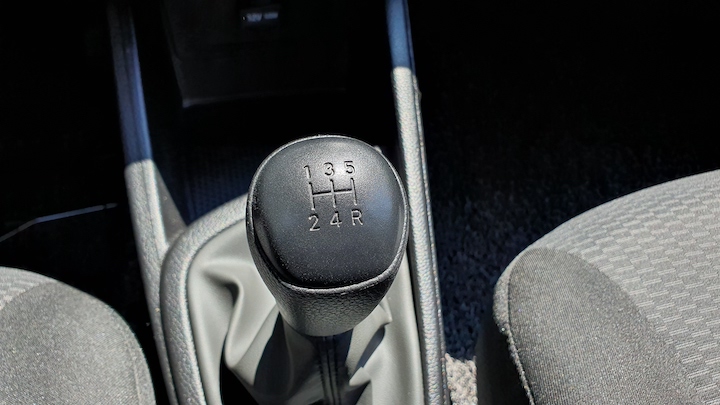 ADVERTISEMENT - CONTINUE READING BELOW ↓