Five years after launch, the Discovery Sport remains Land Rover's best-selling car. So, it's perhaps no surprise that its midlife refresh has seen the exterior remain largely the same, with some fancier LED lights and retrimmed bumpers about the sum of its aesthetic evolution. Regular facelift fare.
What isn't regular facelift fare is completely changing the architecture beneath your car, but that's what Land Rover's done. This is a facelift that's been three years in the making, with similar underpinnings to the new Range Rover Evoque slotted beneath that rather familiar-looking body.
Why so much effort? Electricity, the answer to most automotive questions these days. This all-new platform is shaped to swallow batteries and motors, and thus the Disco Sport launches with a bunch of mild-hybrid engines, and will soon offer plug-in hybrid powertrains. You'd assume a full EV is something they're playing with in the lab, too.
The Sport's current range of engines don't need any plugging in, nor do they offer any emissions-free driving. Instead, the electrical assistance shaves off a bit of fuel consumption and CO2 expulsion here and there, while cutting the effects of lag from the various turbocharged engines it's strapped to.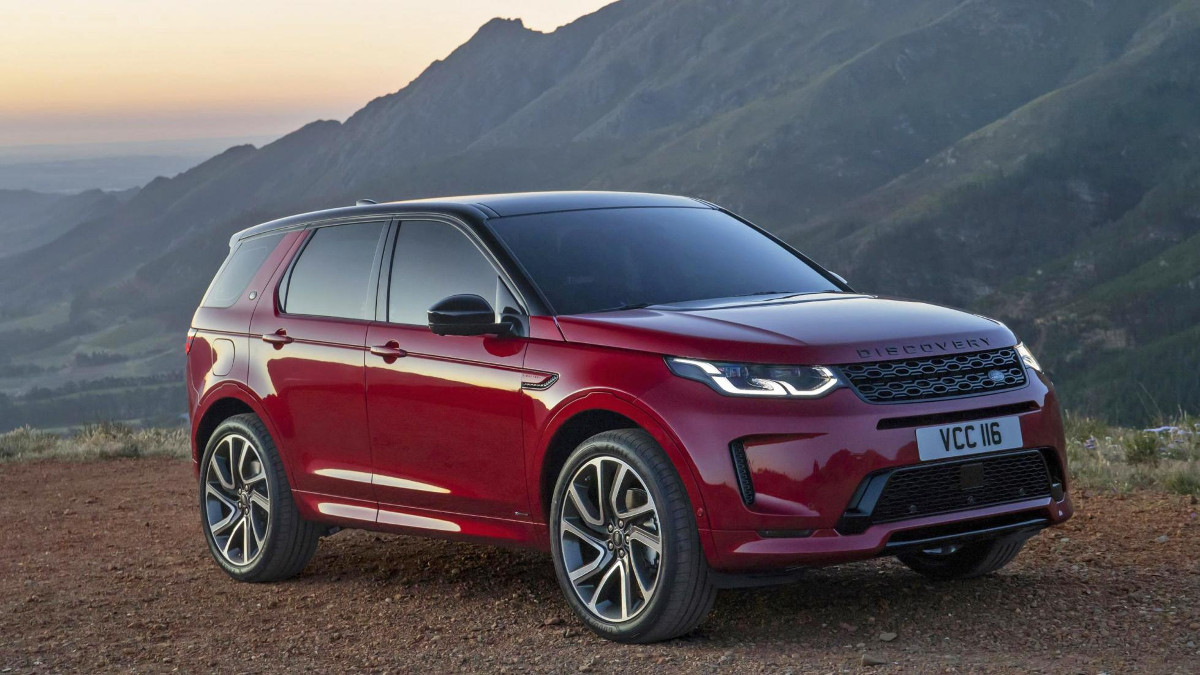 Every single one is two liters in size, most operating through a nine-speed automatic gearbox, with two diesels (180hp and 240hp) and two petrols (200hp and 250hp). A slower 150hp diesel skips the hybrid tech and also comes with an old-fashioned manual, and represents the tempting £32,000 (around P2.08 million) entry point to Land Rover ownership. You'll be spending well over that if you want a bigger engine and tastier styling, though.
As before, it's described as a 5+2 seater; in plain English, it's a seven-seat car with minimal rear cargo space when you deploy its child-size rear seats. But for a car of its footprint—4.6 meters long and 1.9 meters wide, the same as a Ford Focus Estate—that's an impressive amount of flexibility that'll go down a treat on that cliched school run.
The update has also brought bigger cubbyholes, more charging ports, cupholders for rearmost passengers and a plethora of technology for those up front. The rearview mirror now relays a camera feed—to double your field of vision behind—while there's Android Auto and Apple CarPlay housed within Jaguar Land Rover's latest widescreen media setup.
Not to mention a vast array of off-road gubbins. Before you argue they're a little wasted, some will actually prove useful away from those hypothetical green lanes—namely, 'Ground View,' which relays yet more camera feeds to effectively let you see through the hood to beneath the car. It's sold as a rock-crawling aid, but back here in the real world, width restrictors have suddenly become a lot less stressful...
What is it like on the road?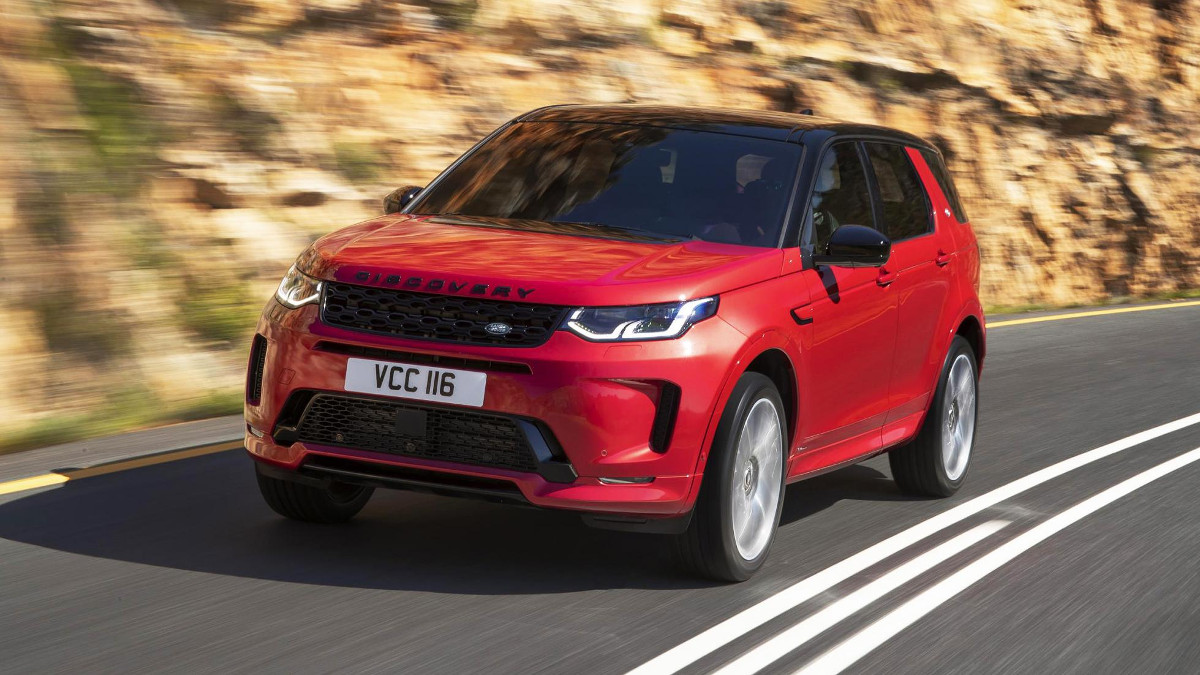 With such a small footprint, the Discovery Sport drives incredibly neatly for a seven-seat SUV, and though it never shrugs off its weight—near two tons—it tucks neatly into corners and even exhibits something resembling 'steering feel.' Remember that stuff?
But while it's sporty by name, it's less so by nature; the pervading feeling is of a car geared toward comfort, and its latest engines are eerily quiet compared to those fitted to the car back upon launch in 2014. This is especially true of the gasoline, which cruises as good as silently at highway speeds.
With only four-cylinder engines on offer (and three-cylinders to follow in the plug-in hybrids), this is not a car with a surfeit of power, even without the full platoon of kids on board. We'd suggest getting the punchiest diesel you can if you want acceleration to feel effortless.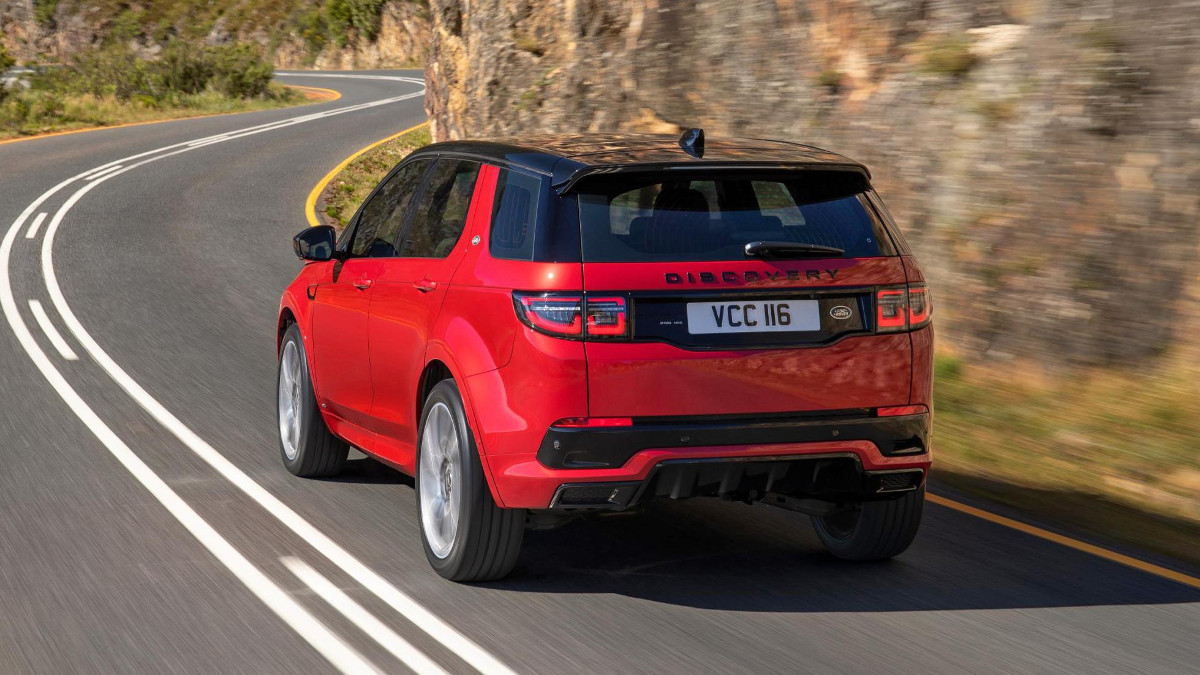 The nine-speed automatic feels best suited to the diesel, too. It's never keen to kickdown, even when you properly give the throttle a shove—we suspect WLTP regulations are to blame for some very punctilious gearbox software—so having plentiful low-down torque on offer is vital if you're to get those two tons moving swiftly.
All told, the Disco quickly convinces you to settle into a relaxed pace, where JLR's consistent knack of nailing a car's damping (at least if you keep wheel sizes sensible) makes this perhaps the best car to drive in its class. Not the sportiest, but the comfiest, which is much more relevant if we're all honest with each other. Its resemblance to a full-strength Range Rover is uncanny and surely welcome when you've a gaggle of small people to keep calm in the back.
Off-road it also reigns supreme, for what it's worth. Whether you deploy its numerous rock-crawling and hill-descending systems or trust your own ham-fistedness, this is a car that'll take a serious bashing without complaint, even wading through 600mm of water. Most buyers won't do any of it, we suspect, but then how many chronograph owners ever dive to their watch's water-resistance levels? The simple knowledge of its inherent capability will be enough to lift a Landie above less illustrious SUV rivals in the eyes of many.
On the inside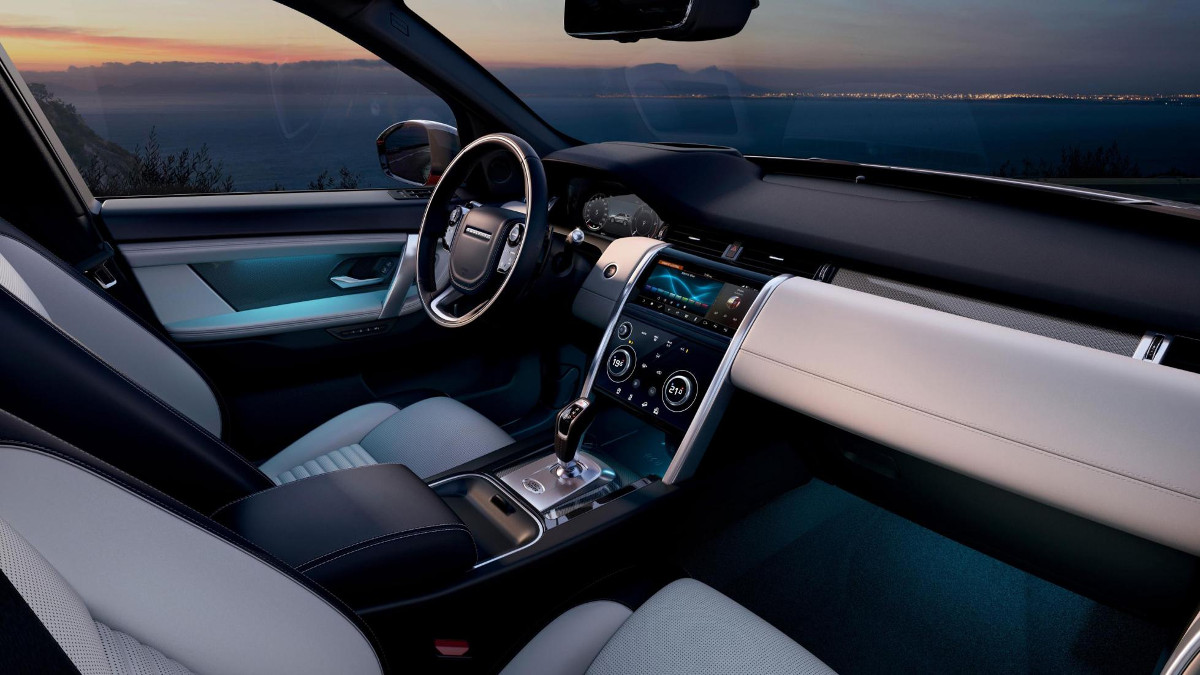 Seven seats is rare in a car this size, and as you'd expect, there's minimal room for luggage with the rear two deployed. And they'll only fit adults or fully-sprouted teenagers over shorter distances. But there are dozens of formations available as you flip and fold each chair, with almost 1,800 liters of storage space on offer.
JLR's latest 'Touch Pro' media system is a vast, vast improvement on older setups, and it now comes with proper smartphone link up. Phew. There's wireless charging and 4G hotspots on offer, too.
The driver gets the best collection of gadgets, though, with a new 12-inch TFT dial display ahead. It's much like the Virtual Cockpit pioneered by Audi all those years ago, and works in a similar fashion with the ability to stretch the map over the entire width of the screen if you find that more informative than an old-fashioned rev counter.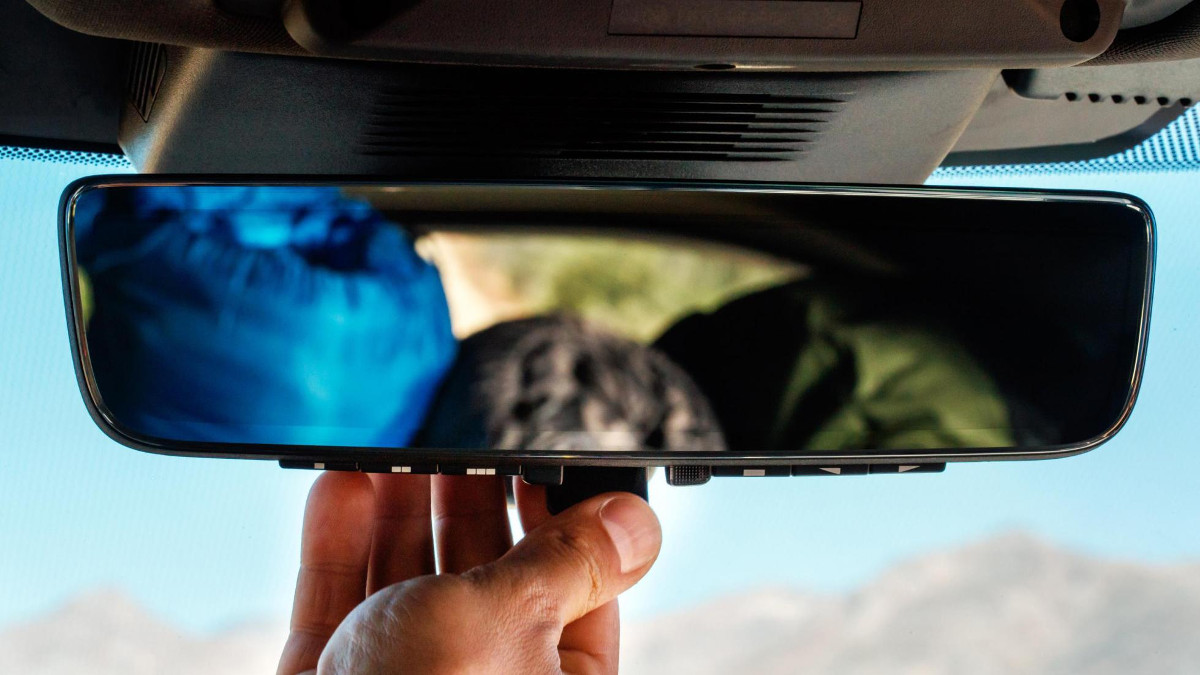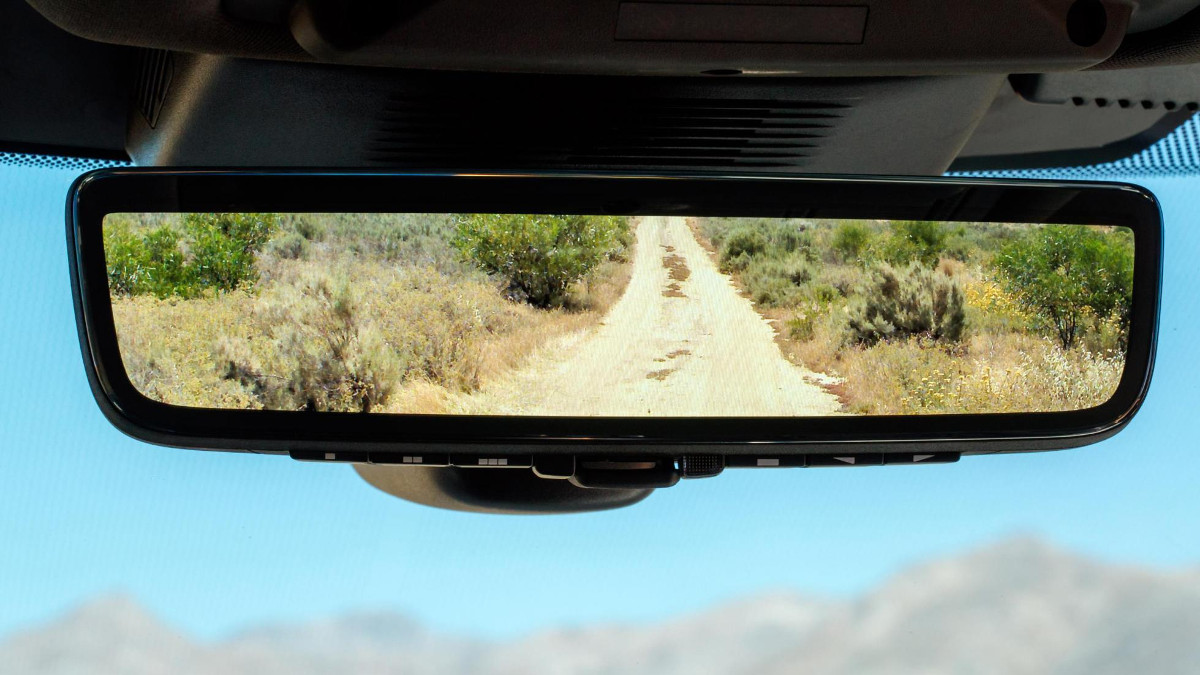 There's a head-up display on offer, too, though it lacks the clarity of rivals' equivalents. More of a unique selling proposition is the rearview mirror. Just like the new Evoque's, it flips to a widescreen camera view of the road behind at the flick of a switch. It takes a little while to get used to, and is a little disorientating after years of adjusting your view behind by shifting your head around.
But once accustomed to it, you'll revel in just how much of the road behind you can see. Because the camera lens is fixed, there's no need to adjust the mirror position when drivers of different heights use the car, which might just shave another few seconds off getting the car packed and off the driveway every day. It also means you can stack the trunk right up and not have your rearward vision suffer. Helpful if you've stuffed taller people into those back seats, too.
The one caveat to all this excitement is our past experience of JLR products, which all suffered screen-based maladies at one point or another. So, while we hope and trust all these systems will work throughout the life of the car, we'll reserve a little caution when bigging them up.
Extra features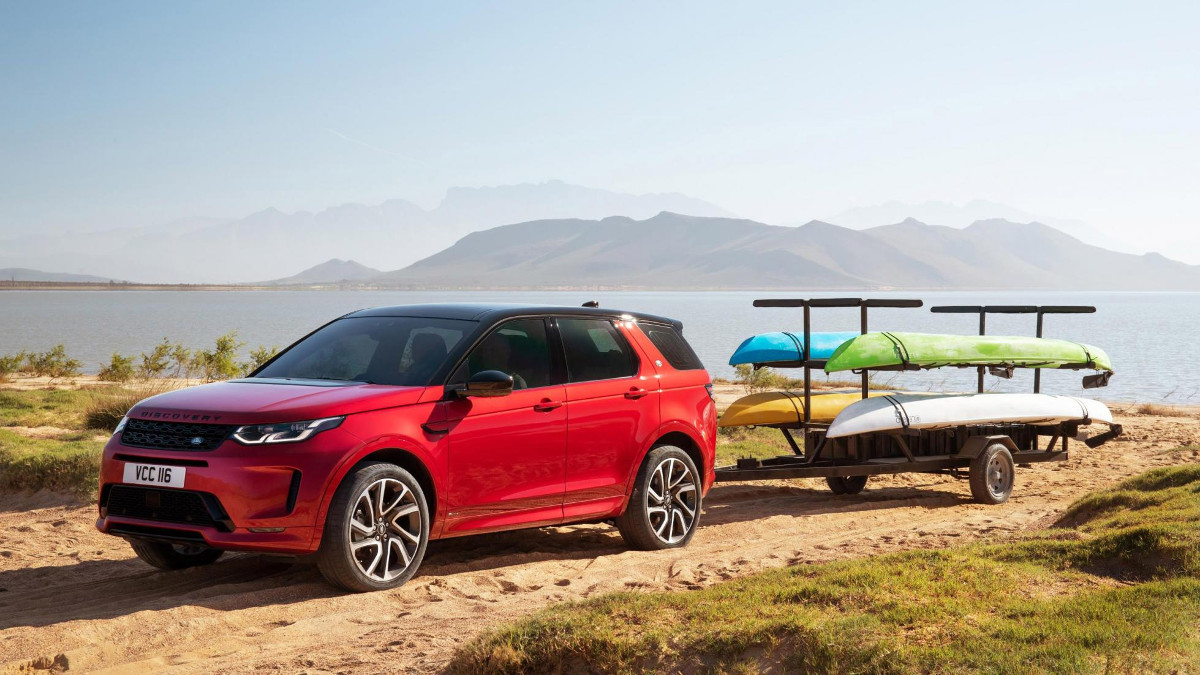 There's lots about the Discovery Sport to make life easy, especially when it comes to carrying multiple people or towing big stuff. It'll cart around 2,500kg of bikes/cars/horses, and trailer assist systems will make parking it all a doddle.
Ignore the mild-hybrid talk—as for now the tech all beavers away beneath the surface and won't affect you day-to-day, save for some light fuel savings. The most fuel-efficient Sport actually goes without it, that entry-level diesel manual claiming a mighty 20.3km/L, though that's massively aided by ditching four-wheel drive.
Expect the plug-in hybrid, due in the next year or so, to offer a more compelling case for switching from a conventional diesel Disco. For now, that new architecture beneath has helped enlarge the fuel tank and thus boost the average range by a full 198km.
Oh, and the Sport also comes with a layer of artificial intelligence that will, in time, learn your music, climate control, and seat massage preferences, setting the car up for you each time you drive. Spooky...
Final thoughts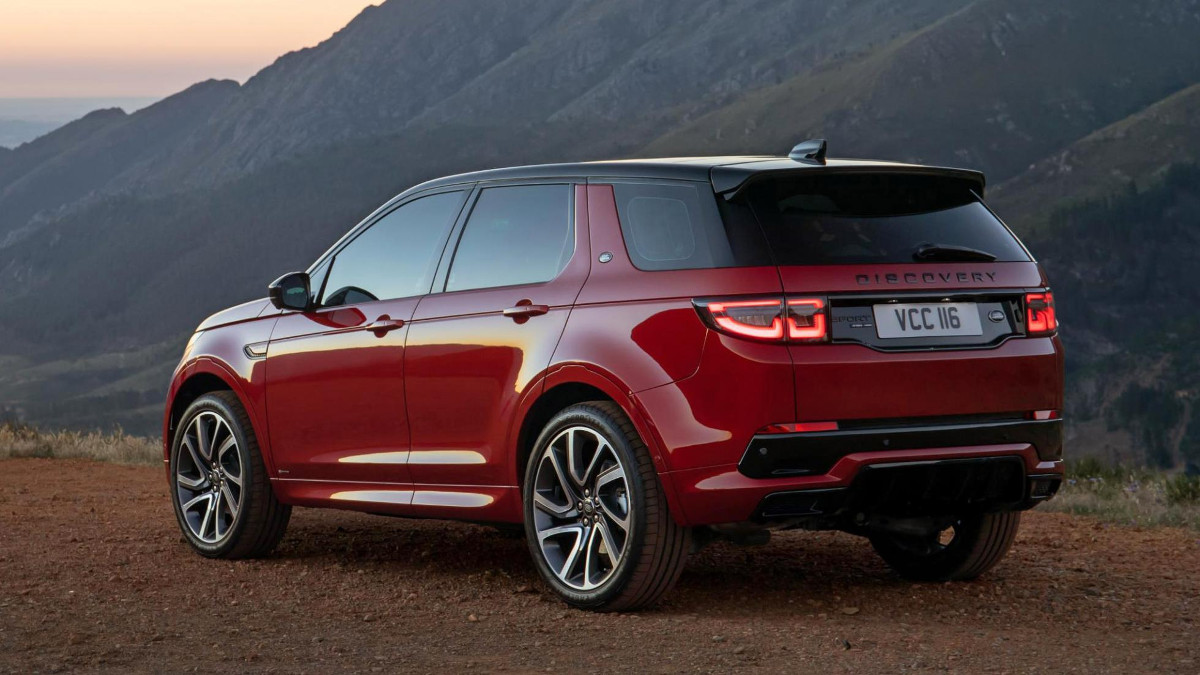 What appears a light evolution of Land Rover's bestseller is actually a bit of a tech revolution, with some properly functioning media systems up front and more forward-thinking architecture beneath.
For now, the mild-hybrid tech really is mild, and you'll likely plump for the best diesel you can afford and barely notice the little nibbles of electric power that help smooth out the driving process. But they very much do, helping keep this car right at the top of the class if it's comfort and relaxation you're after. Niggling doubts about reliability—from past firsthand experience of the Sport—and its conservative performance are the only things stopping us from awarding it a higher mark.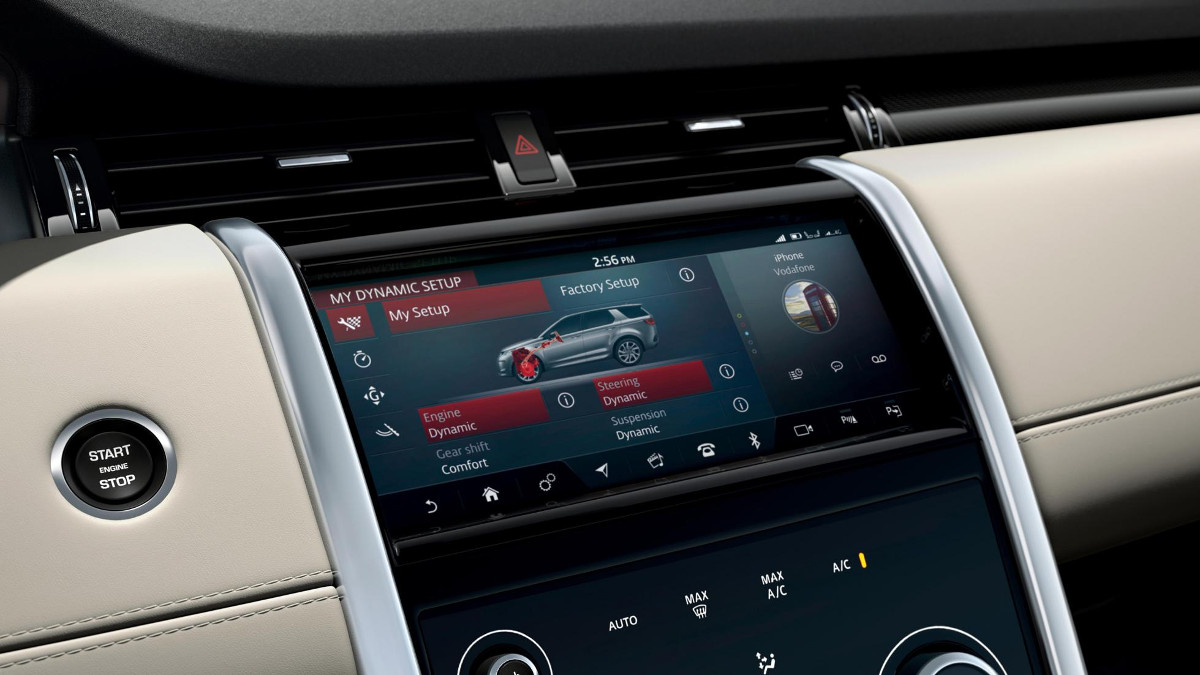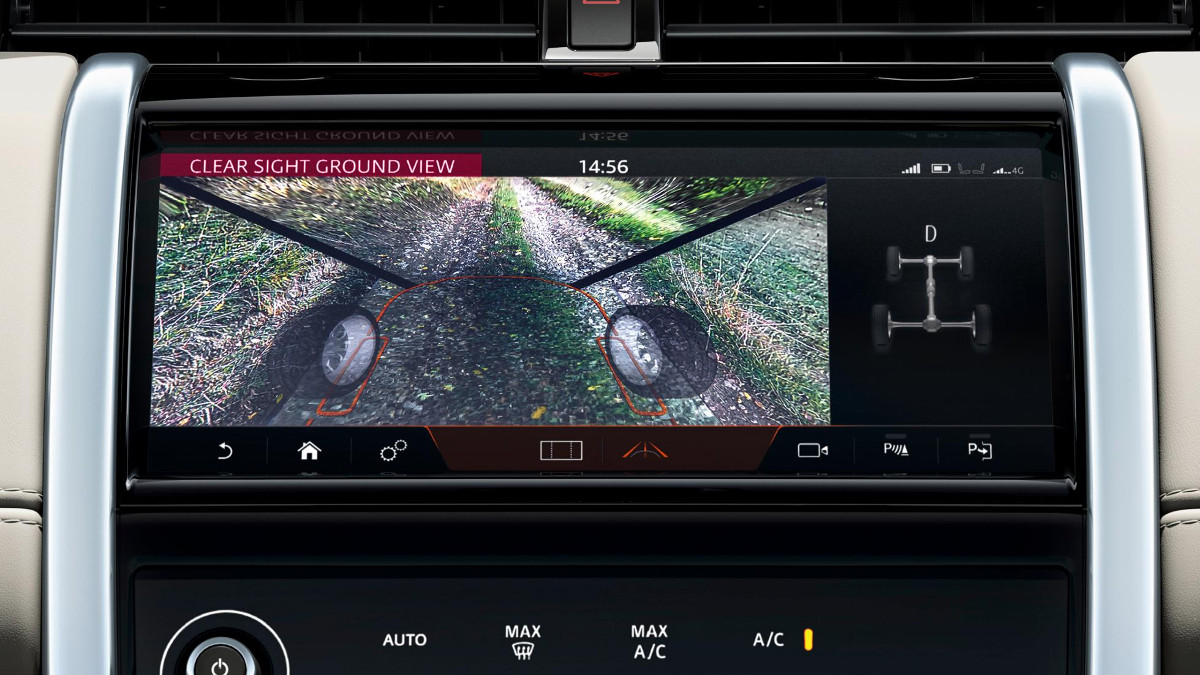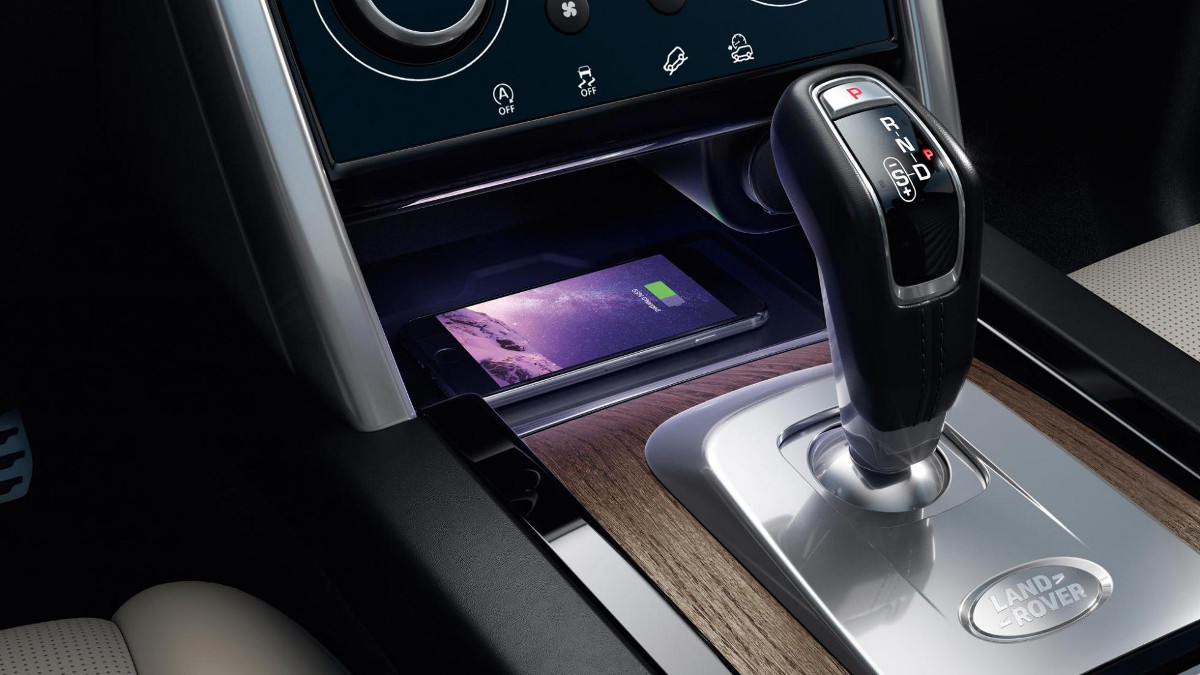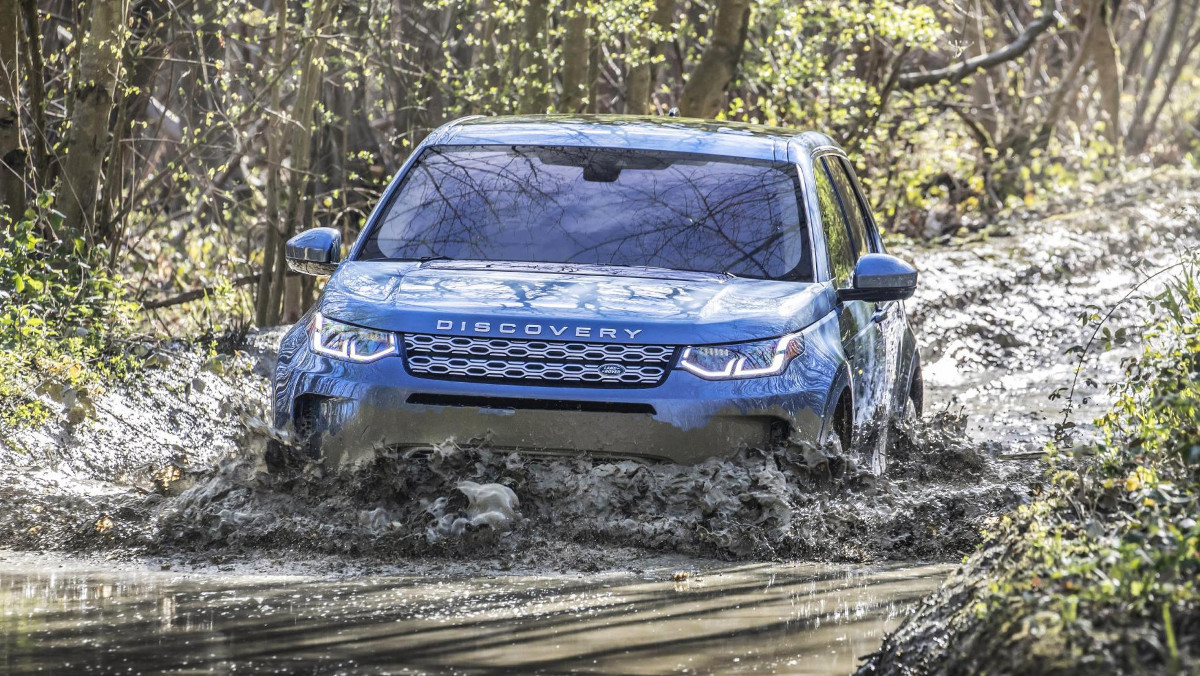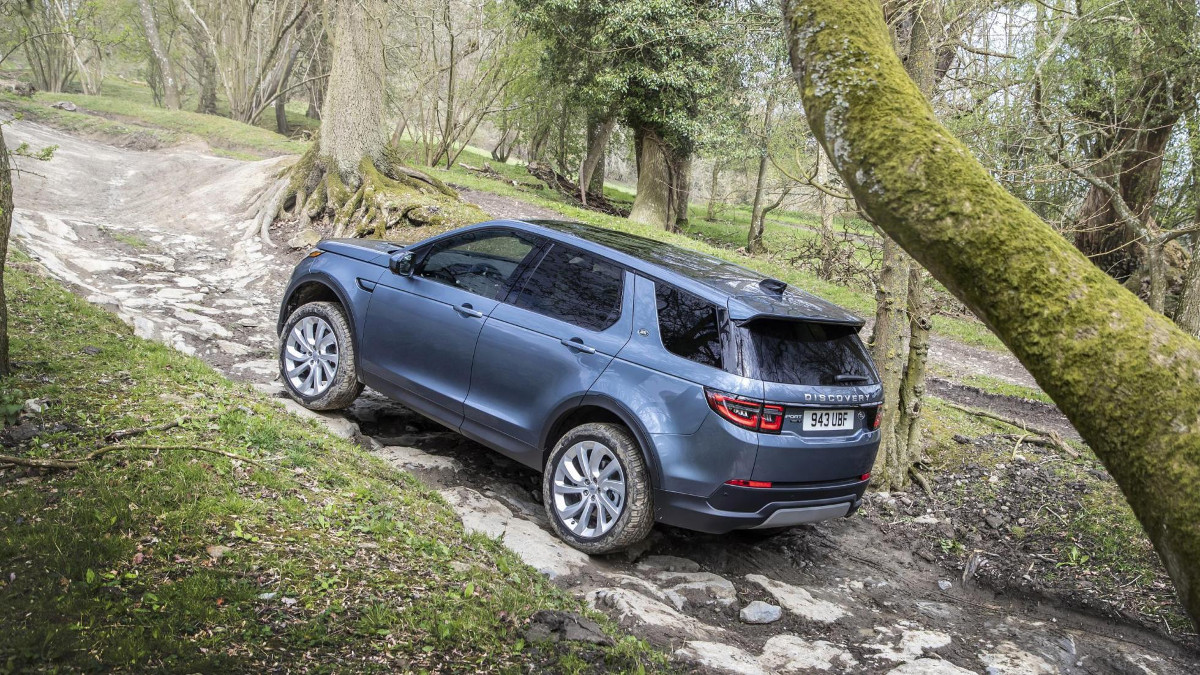 NOTE: This article first appeared on TopGear.com. Minor edits have been made.