Subcompact crossovers have been the talk of the town for quite a while now, and rightfully so. The most popular models from this segment are some of the best value-for-money vehicles you can find.
However, because of how big this portion of the market has gotten, other segments do tend to get overlooked and car buyers could be missing out. Some competitive compact SUVs and crossovers, for example, don't get as much fanfare as models like the Toyota Raize, Geely Coolray, or MG ZS.
One such model is the Changan CS75 Plus, one of the first models Changan Motor Philippines (CMPI) introduced when it reentered the market in 2020. I was recently given the keys to this compact SUV. After trying it out for a week, here's what I've discovered.
Styling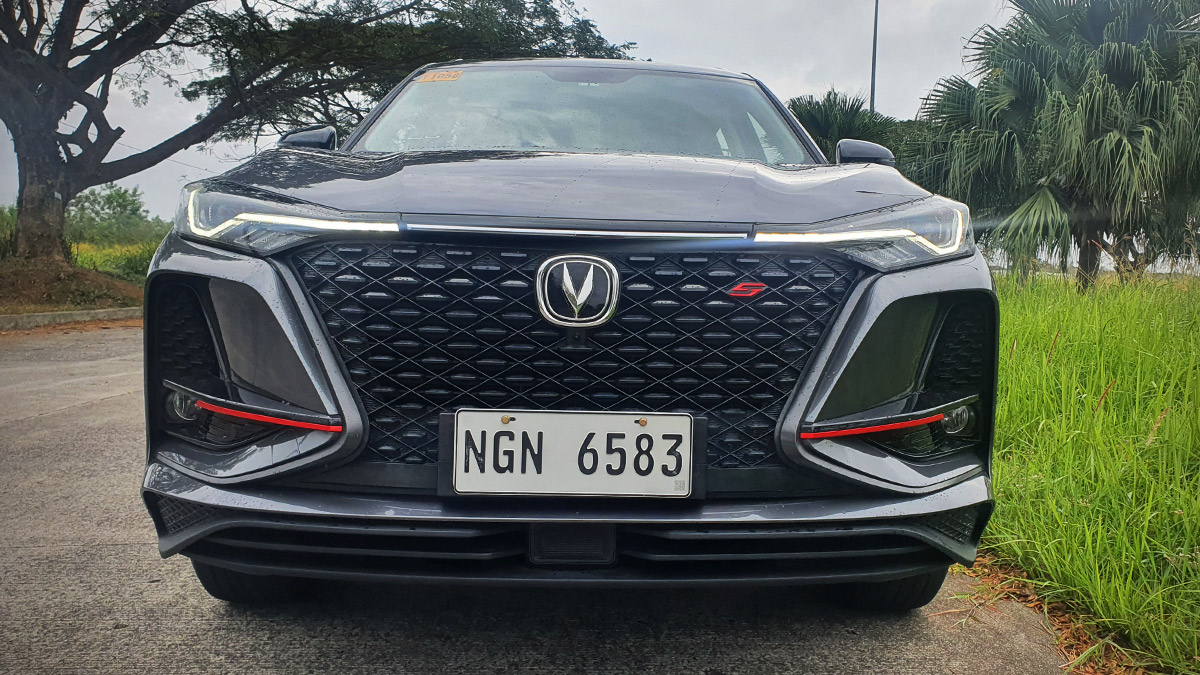 In my opinion, the CS75 Plus is the most stylish model in Changan's lineup—and that's even with the inclusion of the refreshed CS35 Plus. I just dig the aggressive styling. The thin, swept-back headlamps paired with the wide grille give the SUV a sporty appeal. The rear gives off the same vibes with sharp-looking taillights. This particular colorway looks pretty neat, too, with those subtle red accents sprinkled all around the exterior.
One thing to note is that all the black trim up front can make the front fascia look a bit plasticky, which may not be pleasing to some. Also, I have to say that while the CS75 Plus has that pogi factor, it does have some design similarities with cars from other brands like the Toyota Fortuner.
Interior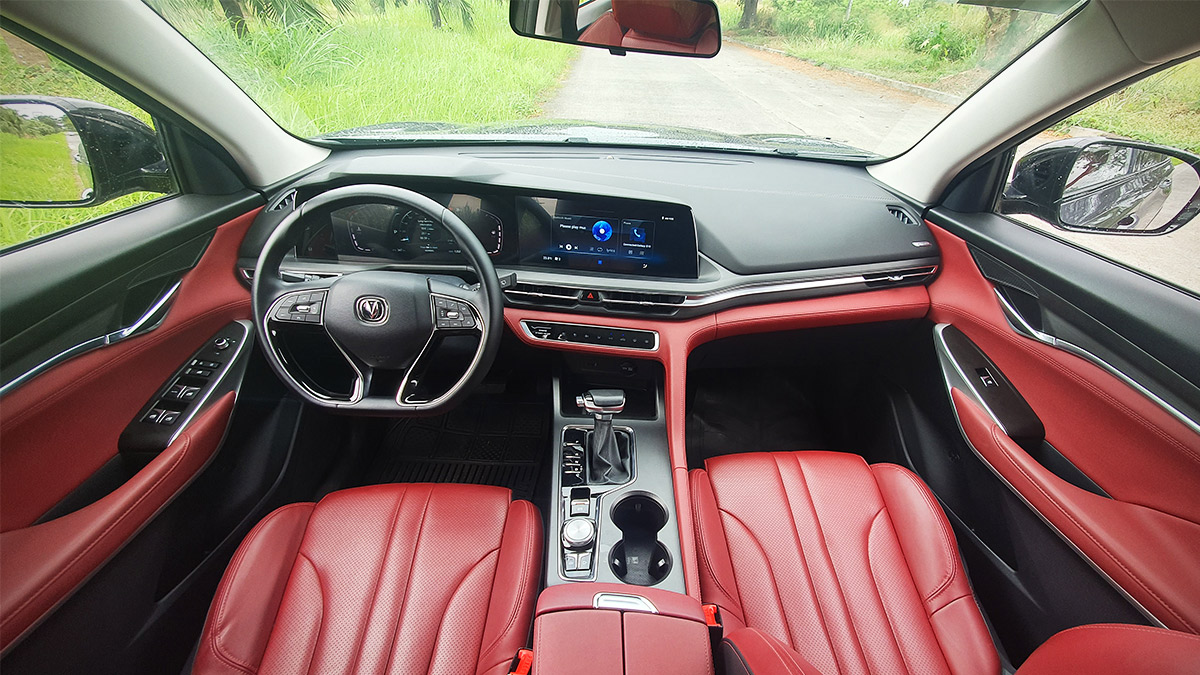 While the exterior gets just a few dashes of red, the interior is adorned with a plethora of red leather, from the dashboard to the side panels, center console, and seats. I honestly found the color combination a bit too much at first, as the red just pops especially during the day, but it grew on me after a while. Overall, it's just a premium and well-designed cabin that I'd be happy to drive in any day of the week.
There's plenty of legroom and headroom to work around with here. Even if you move the front seats as far back as possible, passengers in the second row will still be able to fit. There's a lot of luggage space out back as well, and it's easy to load some cargo with the floor completely flat. At some point during my testing, I hauled two large laundry bags and they barely took up half of the boot. There's just so much room here that I think Changan could've even added in third-row seats that can fit even average-sized adults.
Engine performance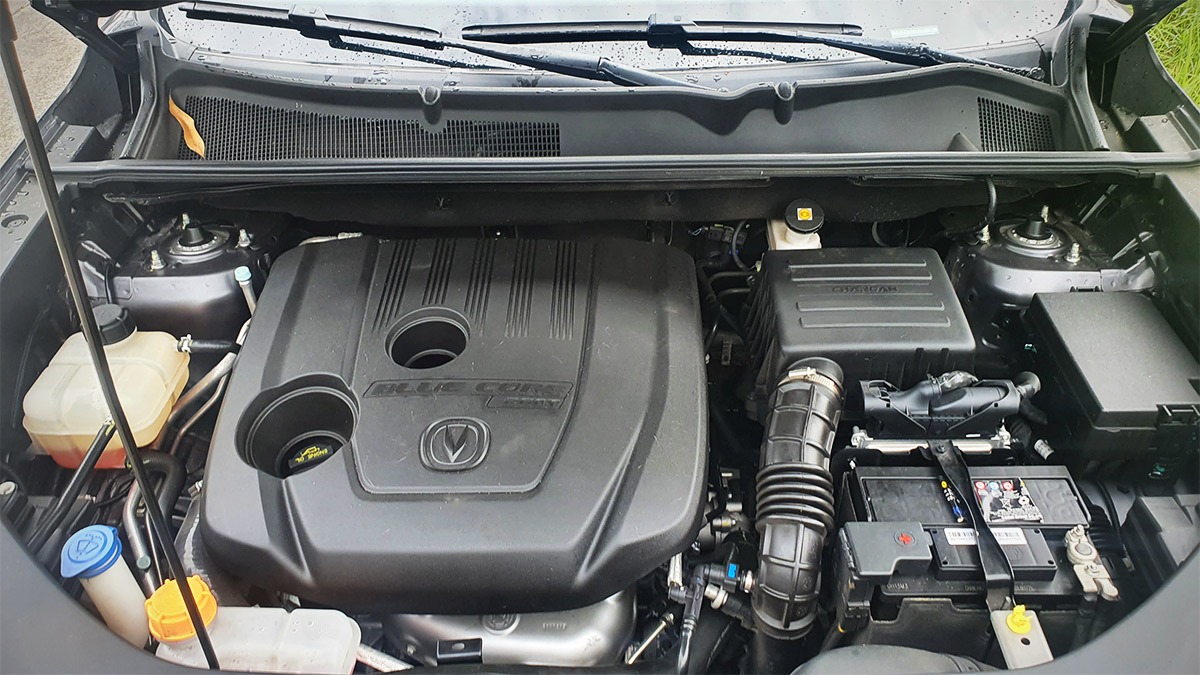 The CS75 Plus is powered by a 1.5-liter turbocharged gasoline mill that generates 178hp and 265Nm of torque. This is mated to a six-speed automatic transmission that sends power to the front wheels.
The powertrain packs a punch, and turbo lag is barely noticeable. The SUV is actually engaging to drive even with the drive mode set to normal, which is a surprise for me. I expected sluggish acceleration, as I initially thought the engine was a bit small. The gearbox also shifts smoothly whether you're trying to get to highway speeds or crawling through stop-and-go traffic.
In a previous fuel-economy run by Changan, the CS75 Plus did 8.9km/L in the city and 17.3km/L on the highway driving at 60-85kph. During my testing, I got around 9-10km/L in mixed conditions. Not bad, but that suggests driving strictly around Metro Manila could have yielded worse figures than what Changan got. Meanwhile, the gauges read around 14km/L when cruising at 100kph. I surely would've gotten higher figures had I kept a slower pace.
ALSO READ:
Everything you need to get your LTO registration in order
Driving an unregistered vehicle? Here are the fines and penalties
Ride and handling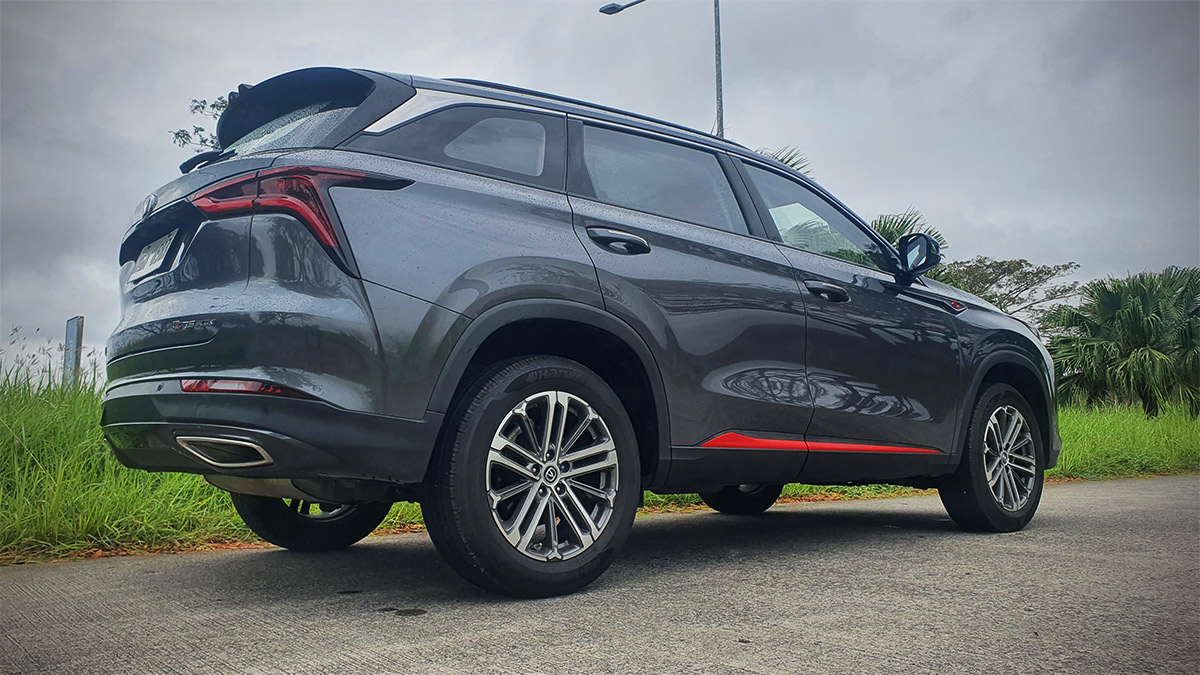 Sound insulation inside the CS75 Plus is superb, even along badly paved roads. The suspension, however, could be better. It can absorb bumps on the road, but when you drive through severe road imperfections, it gets bouncy inside the cabin. The suspension could probably use some work. There's a lot of body roll through corners, too.
The saving grace here is the design of the front seats. These feel like budget bucket seats with just how comfortable they are. They have added side bolsters which are especially nice when you're pacing through winding roads. It somehow makes up for the body roll. None of these can be found in the second row, though, so just be sure to remind rear passengers to strap themselves in.
One more thing: the brakes could use some more stopping power. There are ventilated discs up front and solid discs out back, yet the brakes still feel a bit lackluster. I didn't exactly measure braking distance, but when you're at highway speeds, hard braking will require you to really slam the pedal. Then again, I guess they're enough for everyday situations, especially in the city.
Extra features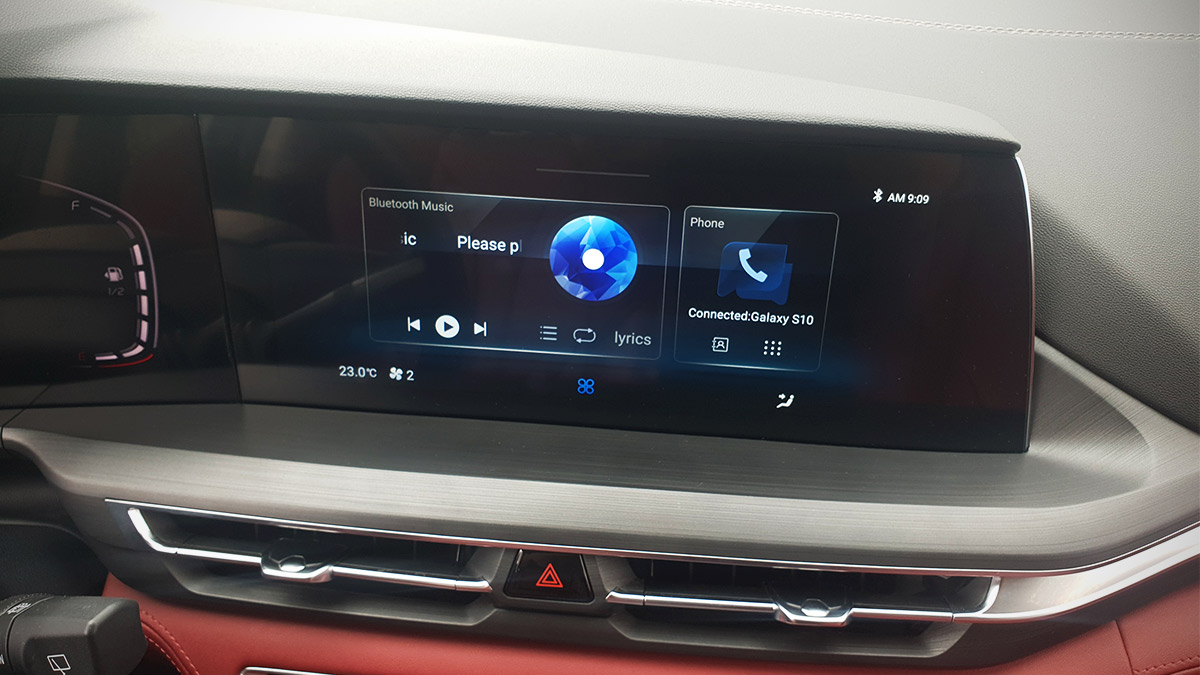 The Changan CS75 Plus is equipped with a host of creature comforts, most notable of course is the panoramic sunroof. Also available are a drive-mode selector, cruise control, power adjustment for the driver's seat, an electronic parking brake, steering wheel-mounted controls, and rear A/C vents.
I wouldn't exactly give this SUV an A+ in this department, though, because it lacks some of the functions I normally find useful for day-to-day use. For starters, the infotainment system doesn't support Apple CarPlay or Android Auto. Boo. It's common among Chinese vehicles, but it's still a bummer. The lack of tactile buttons is something I'm not a fan of, too.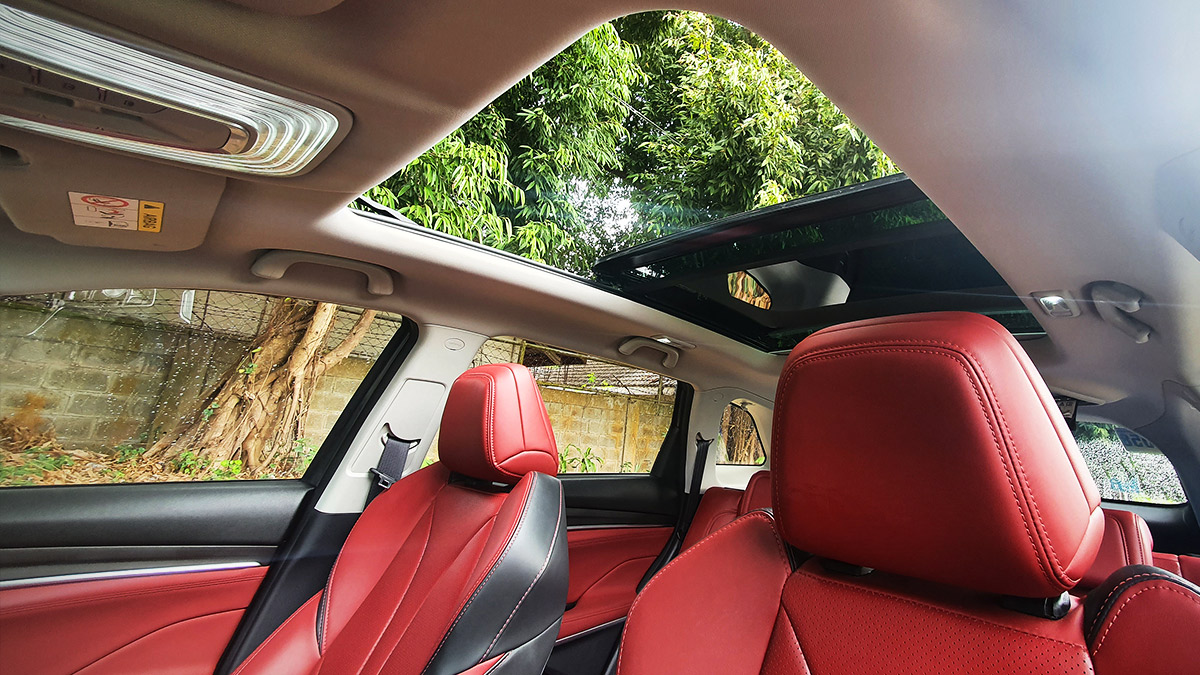 I honestly would've been willing to trade in that sunroof for more safety tech as well, as only traction control, hill-start assist and hill-descent control, and stability control are available apart from the usual ABS with EBD. No advanced active safety features like front-collision warning, blind-spot monitoring, or rear cross-traffic alert. At the very least, there's a 360-degree-view monitor with rear sensors available to help with parking duties.
Verdict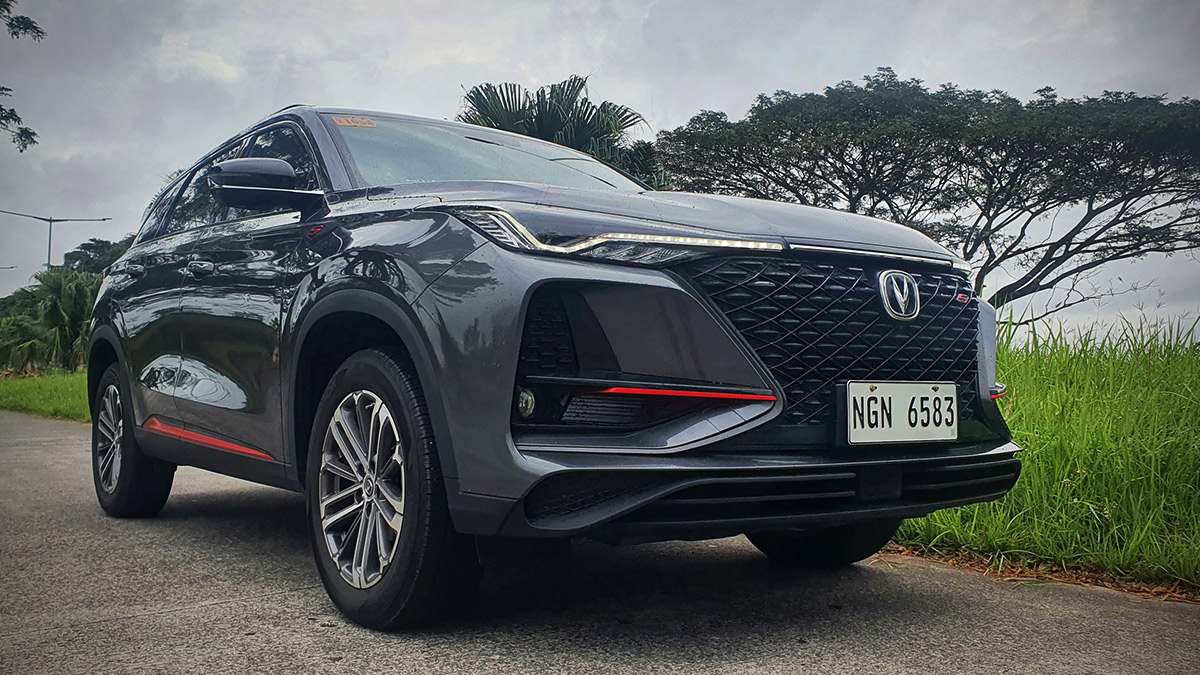 Let's face it: The Changan CS75 Plus isn't top-of-mind for most car buyers looking for a budget crossover or SUV. Offerings from Chinese competitors like Geely and MG, which have both established their footing here in our market, will probably be some of the first options. However, what I've learned after spending a week with the Changan is that it's really worth the consideration.
At P1,229,000, it's basically a compact SUV with subcompact-SUV pricing. It doesn't particularly stand out in any category, but it's got everything the average buyer looks for. It has just about enough to earn checks in all the right boxes—comfort, fuel economy, power—and it's got snazzy looks to boot. Anyone who'll be checking out five-seaters in this price range should definitely give this a look, too.
ALSO READ:
Review: 2022 Chevrolet Tracker LT Redline
Review: 2022 MG ZS T
SPECS: 2022 Changan CS75 Plus 1.5T AT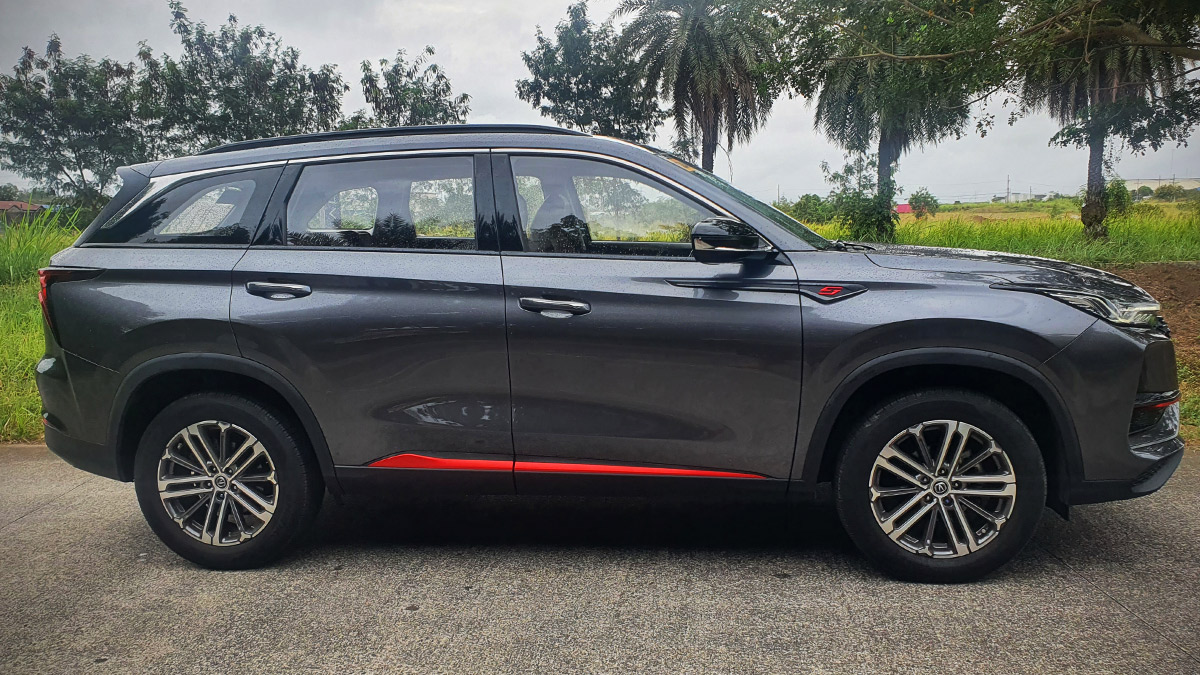 Price: P1,229,000
Engine: 1.5-liter turbocharged gasoline I4
Power: 178hp @5,500rpm
Torque: 265Nm @ 1,450-4,500rpm
Transmission: 6-speed automatic
Layout: FWD
Seating: 5
Score: 17/20