There used to be a time when the Chevrolet Trailblazer warranted consideration among the country's top midsize SUVs. Sure, it wasn't going to touch the Toyota Fortuner or Mitsubishi Montero Sport in terms of unit sales—but it had a presence. This wouldn't last, however.
In 2020 General Motors sold its Thailand manufacturing plant, which at the time was responsible for building Philippine-bound units of the midsize SUV, to Great Wall Motors. The move was a death sentence for the Trailblazer, and the vehicle eventually disappeared from Chevrolet Philippines' lineup.
The name would not stay buried for long, though. In October 2021, the manufacturer decided to revive the model locally, albeit in a considerably smaller form factor. Now, we're here with the crossover to see what a downsizing this drastic means for the once-mighty Trailblazer.
Exterior
Continue reading below ↓
Recommended Videos
Measuring in at 4,408mm in length, 2,052mm in width, and 1,656,mm in height, it's immediately apparent that the Trailblazer is no longer a midsize SUV. Whoever was responsible for the vehicle's face may not have gotten the memo, though, as the section is still clearly trying to look like one.
That's not to say this is a negative. The front end of the vehicle is clean overall, with a large grille neatly cut in two by a prominent chrome crossbar. All the plastic looks durable enough, and I'm a big fan of the way the Trailblazer's shoulders are sculpted. Perhaps the only gripe I have about the look is the three-light setup with a larger unit tucked in between the foglight down low and the swept-back one with the daytime running lights up top, but this is really a matter of preference.
Elsewhere, matter black plastic and relatively bold character lines wrap around the car, with a bit of the glossy stuff thrown in for the A-pillars, two-tone side mirrors, and just under the rear spoiler. Also standard across the range are 17-inch two-tone wheels and front and rear skid plates available in either silver or black.
NEWS YOU MIGHT HAVE MISSED:
LTFRB: Long queues at terminals a result of 'sabotage' by provincial bus operators
Someone in the Middle East just bought a license plate number for P499-M
Interior
Frankly, a cabin almost barren of soft-touch material can be seen as a warning signal at this price point, but I actually quite like how Chevrolet's handled this Trailblazer's interior.
The dashboard appears durable with a faux fabric texture that feels satisfying to the touch, and the door panels get real fabric with a neat black and gray color scheme. Definitely not a fan of the glossy black plastic and use of chrome, however.
Finding an ideal driving position was easy and the seats, covered in faux leather, feel comfortable enough, and we're also very happy to report that the vehicle comes with telescopic steering wheel adjustment, too. One noticeable oversight when it comes to ergonomics, however, is an oddly-placed armrest up front that I found can make shifting gears kind of cumbersome. Shouldn't be too much of an issue, though, considering this comes with an automatic transmission.
In terms of space, the Trailblazer doesn't wow but doesn't disappoint, either, given its compact exterior. It's roomy enough, though I wish there was a more conventional center console with more storage options instead of that awkward armrest.
Engine performance
At first glance, a measly 11km/L from Metro Manila to Bataan may sound disappointing. But in the case of the Trailblazer, I was actually quite impressed—not because it runs on something absurd for the vehicle's size like a gas-guzzling V6 (it packs a 1.3-liter turbo with 155hp at 5,600rpm and 236Nm of torque between 1,600-4,000rpm), but because, well, Holy Week traffic.
I averaged under 16kph on the eight-hour drive up, including a literal crawl from Araneta Avenue all the way to the Subic-Clark-Tarlac Expressway (SCTEX). Sure, the drive back the city on Saturday was significantly better, but it was still pretty rough compared to non-Holy Week standards. That the crossover was able to hit the fuel economy it did despite that, frankly, may be a miracle. This was with a full load of cargo and two passengers, by the way.
While I wouldn't describe the powertrain's performance as anything close to sporty, it did provide more than enough punch when given a chance to stretch its legs on the expressway with good throttle response to boot. Its continuously variable transmission (CVT) didn't show any hiccups in stop-and-go traffic either. Overall, I found the vehicle to be a rather good cruiser.
Other details worth noting are that the Trailblazer comes with a stop-and-start system to improve fuel economy (which I switched off because I've always found the feature off-putting), a push-start ignition, a sport mode, and a completely unnecessary snow mode.
Ride and handling
At expressway speeds, the steering wheel and ride feel nicely weighted and stable, despite the vehicle being relatively light enough to maneuver in gridlock traffic and parking areas. The former qualities add to the Traiblazer's noteworthy performance while cruising.
Cabin noise is about as expected for the segment, and while the suspension isn't anything remarkable, it does do a good enough job dealing with minor road imperfections and keeping the situation relatively manageable over larger ones. The crossover also rides on a decent 178mm of ground clearance.
NEED-TO-KNOW FOR CAR OWNERS:
Driving an unregistered vehicle? Here are the fines and penalties
Avoid these 7 things that could ruin your car's paint
Extra features
As far as features go, the Trailblazer appears to have everything covered. Some of the non-negotiable bits I'd expect at this price include an automatic A/C, Android Auto and Apple CarPlay compatibility, a reversing camera, cruise control, and auto headlights. The vehicle comes with all of these.
The 8-inch touchscreen infotainment system, in particular, impressed me, as pairing your smartphone using just a Bluetooth connection was seamless. I also loved how immediate pairing is once you hop back into the car and start it—no more fiddling with settings every time you shut the car off. As for sound, the Trailblazer gets a six-speaker setup that sounds punchy enough. Don't expect anything too impressive here, though.
There are plenty of advanced driving features here, too. Standard on all units is a tire pressure monitoring system, automatic emergency braking, lane change alert, lane keep assist, rear cross-traffic alert, forward collision alert, and parking sensors. Curtain and side airbags are also included here.
Verdict
The Trailblazer finds itself in kind of a predicament. Priced at P1,621,888, this compact crossover sits in between more affordable segment offerings like the Ford Territory and MG HS, and more premium ones like the Mazda CX-5 and even the Toyota Corolla Cross hybrid (which costs just P30,000 more and isn't made in China). Even the gasoline version of the Honda CR-V, which is much more practical, costs just around P50,000 more. This kind of makes Chevy's offering a tough sell.

That said, if you dig the vehicle's appearance or have a positive experience with the Chevrolet brand, the Trailblazer is definitely still worth checking out. Overall, it's a good crossover, but just not as good a value-for-money proposition given how the competition is priced.
SPECS: 2022 Chevrolet Trailblazer Premier
Price: P1,621,888
Engine: 1.3-liter turbocharged DOHC gasoline
Power: 155hp @ 5,600rpm
Torque: 236Nm @ 1,600-4,000rpm
Transmission: continuously variable
Drive layout: FWD
Seating: 5
Score: 16/20
More photos of the 2022 Chevrolet Trailblazer Premier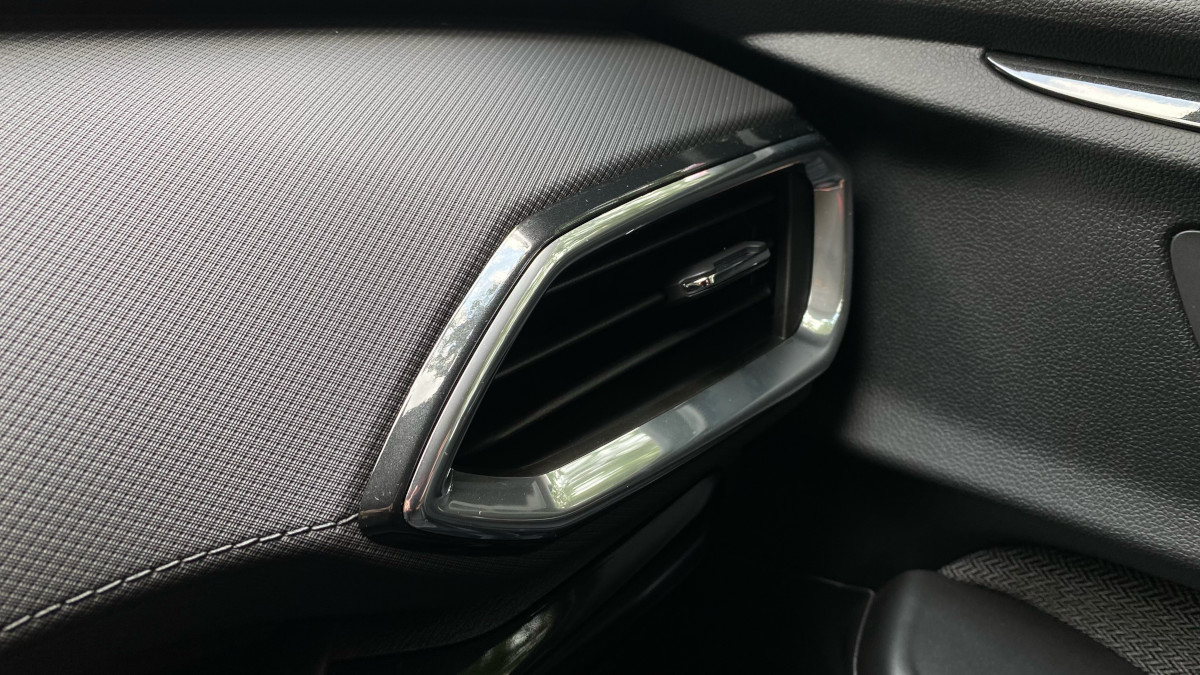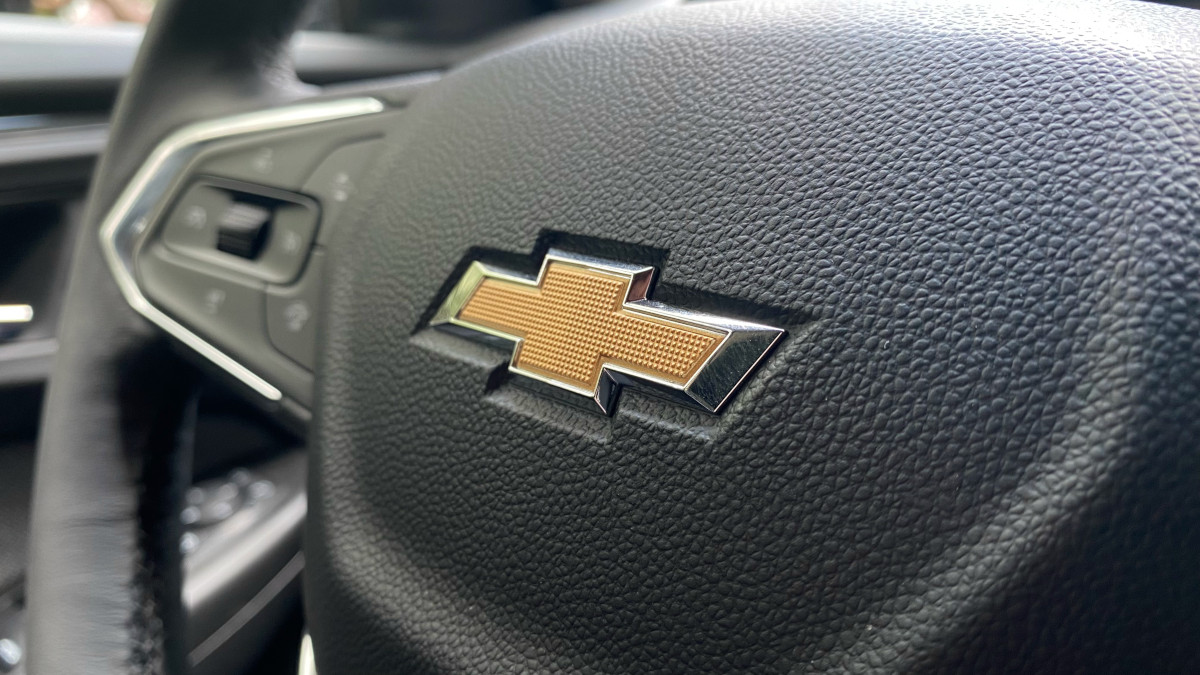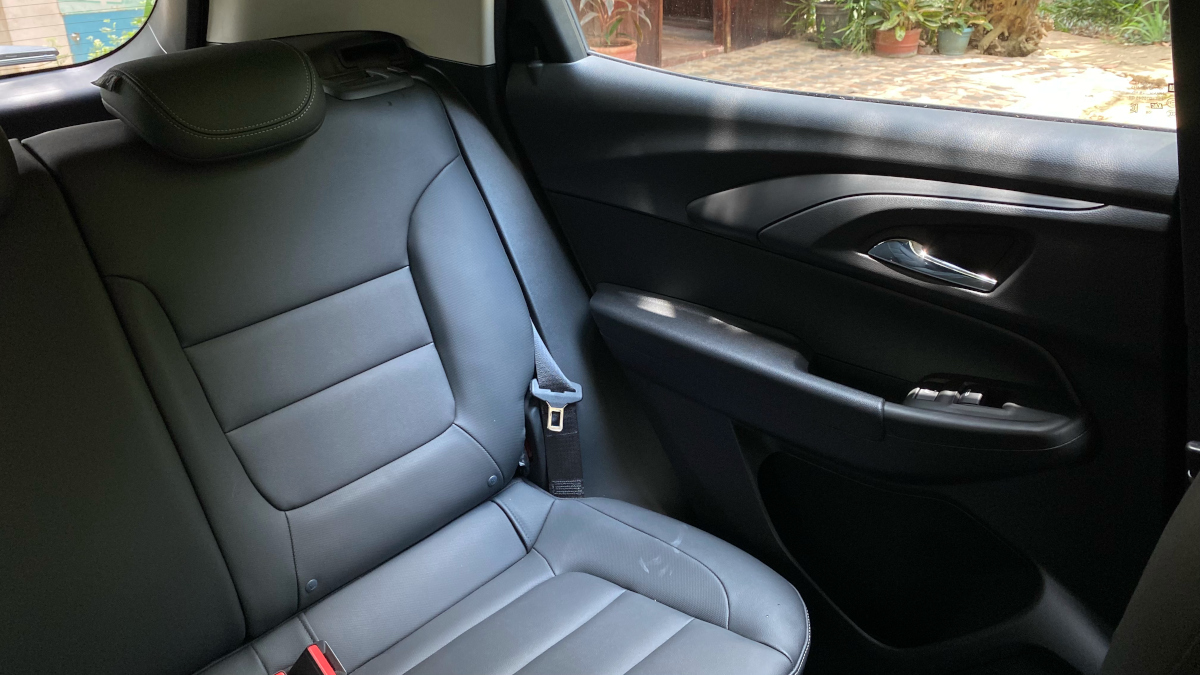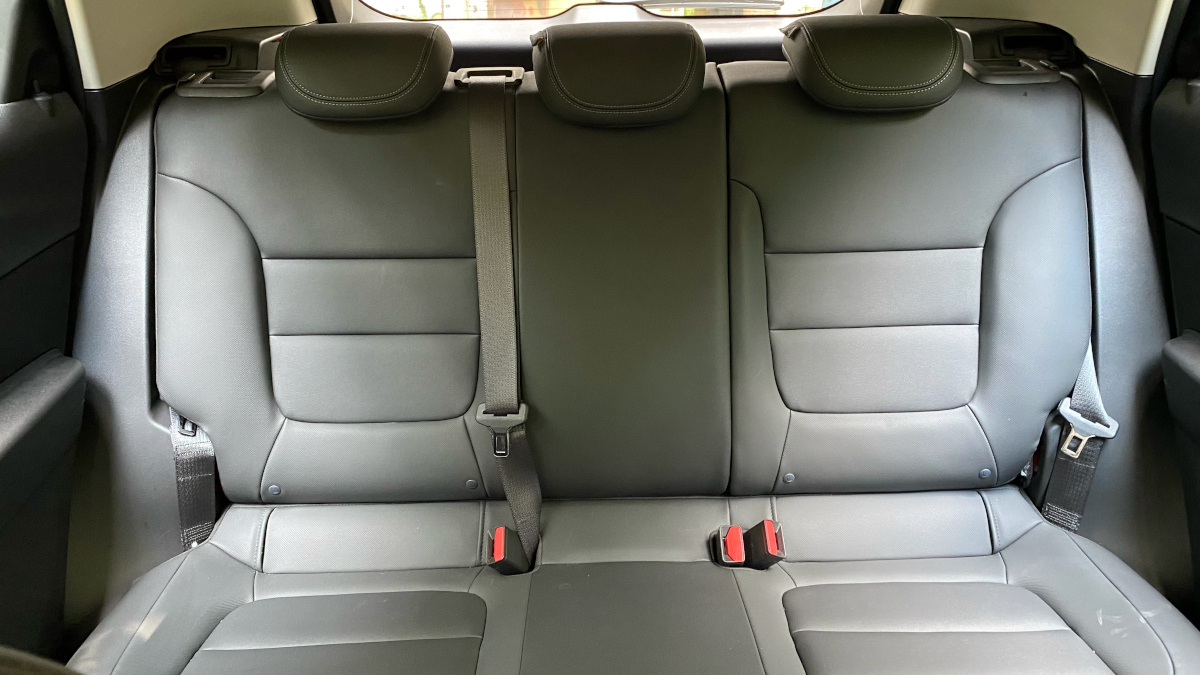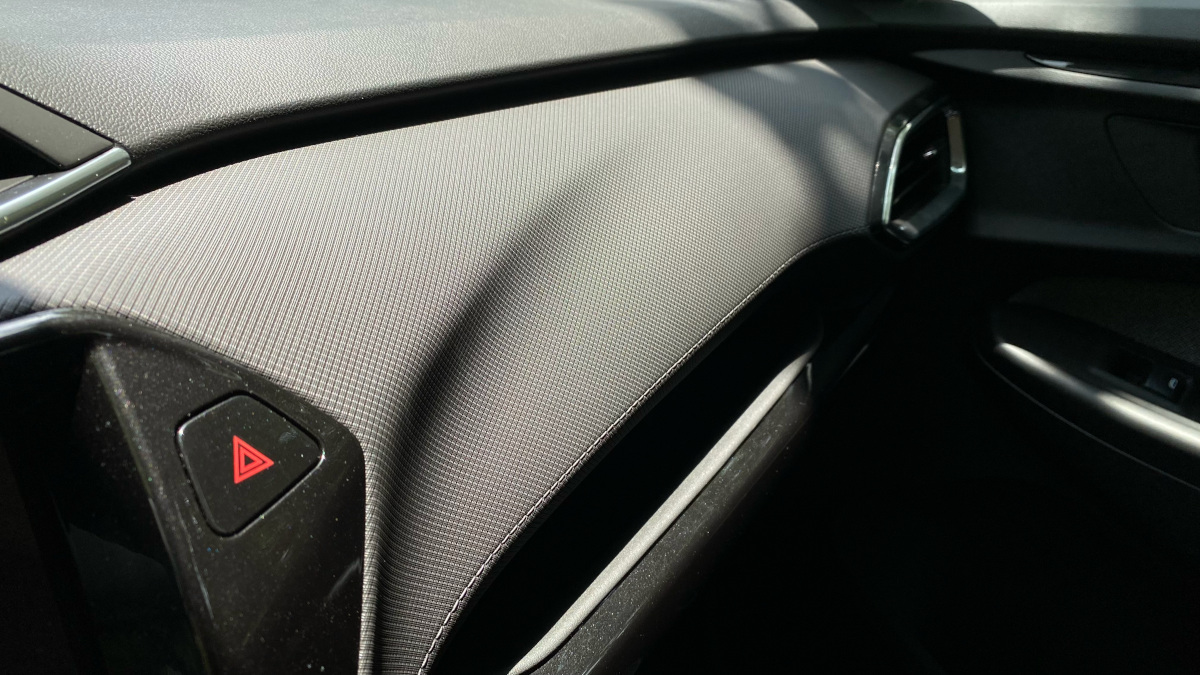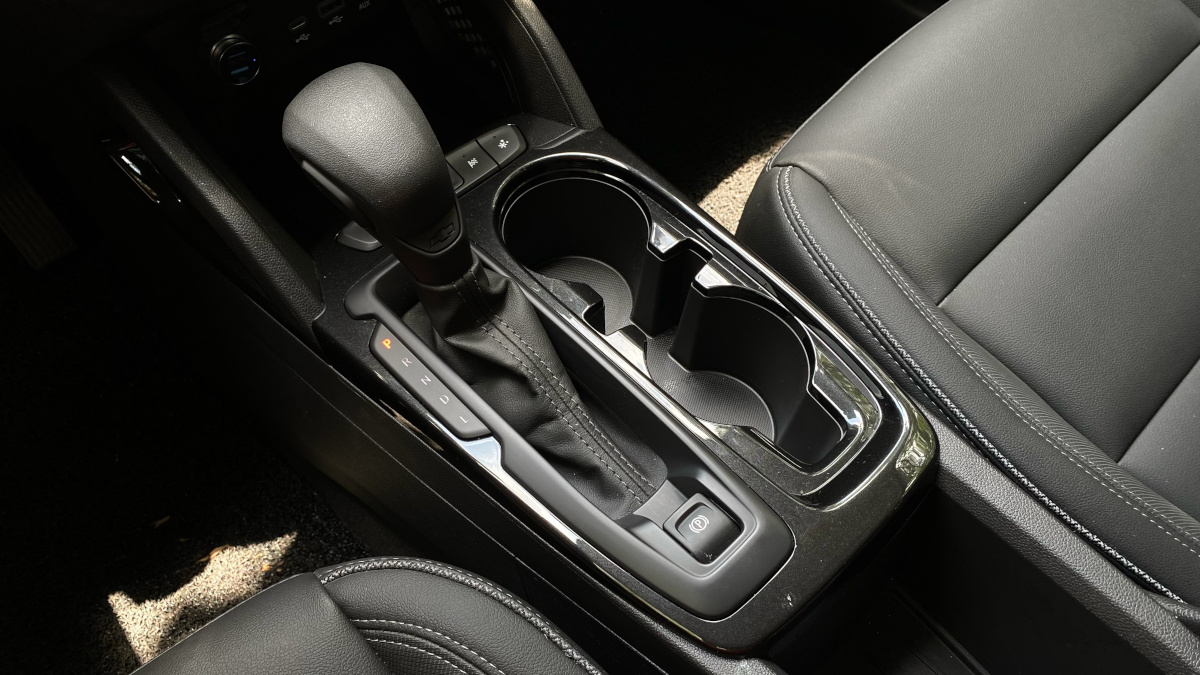 Top Gear Philippines is now on Quento! Click here to download the app and enjoy more articles and videos from Top Gear Philippines and your favorite websites.