What's up with that Aston Martin DBX? It's clearly not the finished article.
Ah, you spotted the litter of sponsor decals, though they're really more of a distraction than a disguise: Aston Martin's reminder that this is not yet the finished article. I'm in Oman driving the DBX. The two are a good match—or rather, Oman's a good place to test Aston's new SUV. The minor roads aren't paved, sometimes aren't even there. Riverbeds sometimes serve the purpose. Where there is tarmac, sometimes it's beautiful, and sometimes it's in the process of crumbling back into rock.
Normally, off-road equals end of the road for an Aston Martin. But not now. This is the DBX, and it's just getting started. There are six driving modes and five ride heights to choose from, 95mm of total suspension rise and fall. That's all working fine.
ADVERTISEMENT - CONTINUE READING BELOW ↓
But other elements aren't?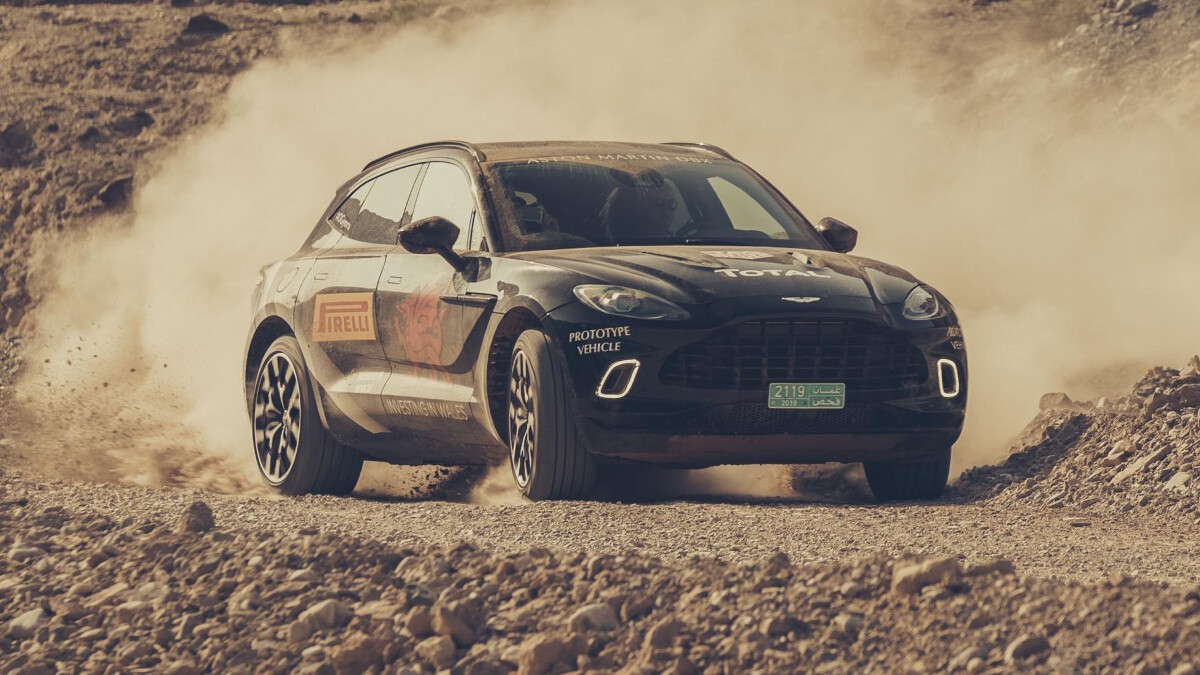 The dash is a glare of error lights. I'm with chief engineer Matt Becker, who tells me: "the steering ratio is right, but the feel and effort isn't. The suspension hardware is right, and the spring rates and damper software are nearly there. The drivetrain needs some tweaking, but the exhaust is right—I pushed to get the pops and bangs because I'm a bit of a child."
ADVERTISEMENT - CONTINUE READING BELOW ↓
Recommended Videos
Something we can all get on board with. But it's something else he says that really strikes me: "Based on our experience from the Rapide [the cramped DB9-based four door], we knew the occupants were the most important thing, so when we started the concept for this car we fitted the people in first and then designed everything else around them." This is interesting. Normally, once the product planners have analyzed where they want a new car to sit, what they want it to do, and who to compete with, it's the designers that get the first crack of the whip.
But there's never been a practical, family-orientated Aston Martin before—hence the change of tack. The result of getting the packaging sorted first is that the DBX is genuinely spacious inside. The only occupant that might complain is the pooch, with headroom restricted by a sloping tailgate. And possibly anyone forced onto the hated rear middle seat.
ADVERTISEMENT - CONTINUE READING BELOW ↓
But four adults can do a weekend away?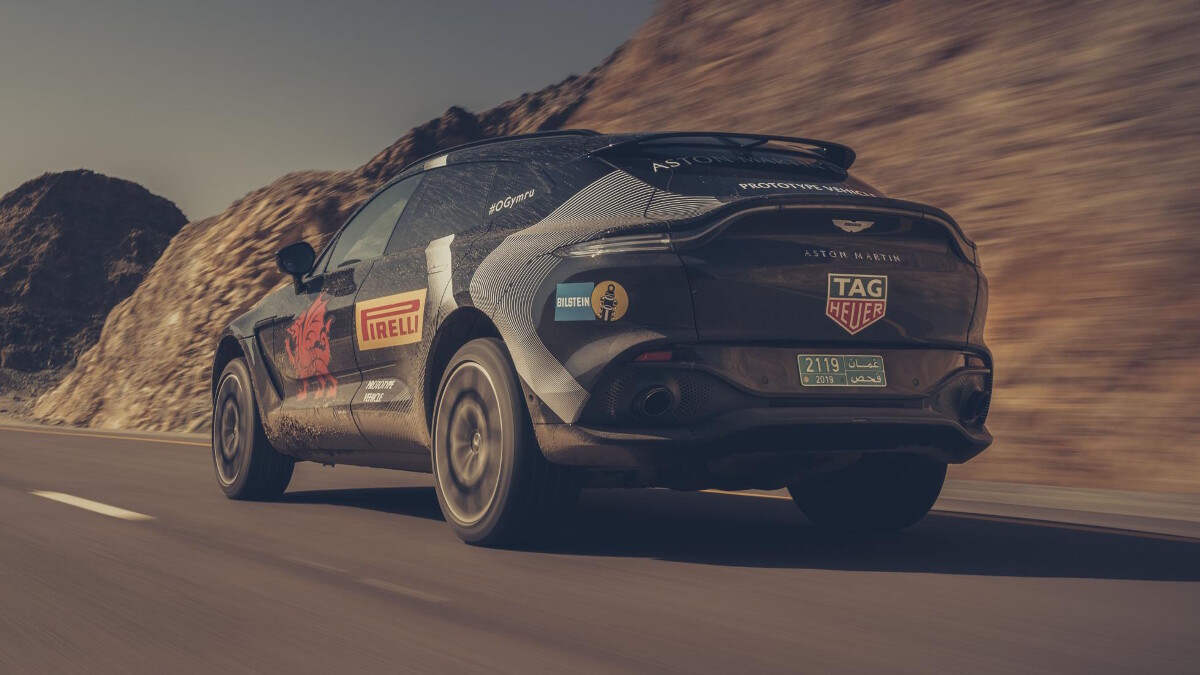 A week away. A skiing holiday. A golf tournament. Maybe at the same time. For four-plus-bags, it's big. Land Cruiser-spacious, since that's the only thing out here I can directly compare it to. But the cargo-floor area must be a match for a Porsche Cayenne or a Bentley Bentayga. Which means this is a clever bit of design indeed, because with a low roof, 22s, and a short, plunging hood, it's surprising how big it doesn't look. At 3,060mm, it's got a longer wheelbase than the Bentayga (even if at 5,039mm from nose to tail, it's about 80mm shorter overall).
ADVERTISEMENT - CONTINUE READING BELOW ↓
Inside, it's not just spacious with plentiful leg- and headroom in the back, but chiefly because the front seats aren't too bulky, the rear ambience is pleasant—you don't feel cut off or claustrophobic. Spec it with light trim and a panoramic roof, and those back seats should feel palatial.
How are things for the driver?
The seat is well-shaped, with a curved backrest that should support most frames very well. Loads of reach adjustment on the steering, plenty of storage (including a handbag-sized area under the center console), an actual round tiller. The design is very definitely Aston Martin. Push-button gearshift on the dash, lovely stitching and leather, clear instrumentation, and approachable, understandable infotainment.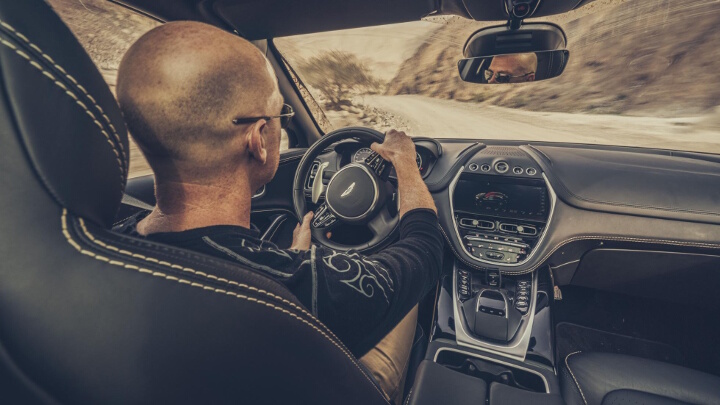 ADVERTISEMENT - CONTINUE READING BELOW ↓
That, like the drivetrain, comes from Mercedes. The platform is Aston's own, a unique bonded extruded aluminum chassis, with chunky aluminum cast nodes at the corners to support the suspension. The rear wheels can handle all the torque if necessary, the fronts up to 47%. Says Becker: "We could have increased that, but we wanted a small diff up front as that allowed us to move the engine further down and back to help weight distribution." The center differential is from an E63, but there's no drift mode. Hardly a necessity. Power arrives here via Merc's nine-speed auto, fed there by the twin-turbo 4.0-liter V8 as seen in myriad Mercs and Aston's Vantage.
It's fast, then?
Aston says 0-100kph in 4.5sec and a 291kph top end, which is very swift, but not in the most extreme league of hot SUVs. And despite 542hp and 699Nm, the motor isn't the fire-breather that it is in the Vantage or in various hot AMGs. Power arrives progressively, ramping up through the midrange; the noise is lighter, less thumping. So it's fast, but in a sophisticated way.
ADVERTISEMENT - CONTINUE READING BELOW ↓
But above all, barreling about on gravel roads that would make an awesome rally stage, the DBX feels...well, playful describes it best. It's confidence-inspiring, alert, and eager. You feel that more power goes to the rear; you feel a tautness. It hasn't got the axle articulation of a rock crawler, but let's not forget the type of driving this is actually going to be doing. Because aside from maybe a bit of dune bashing in the Middle East, this is going to be a road car. Big, luxurious SUVs such as this are the new GTs—the cars people actually do long journeys in. Having said that, though, I also find myself thinking this is a very accurate interpretation of the SUV contraction.
Better than the Cayenne? What about the Lamborghini Urus?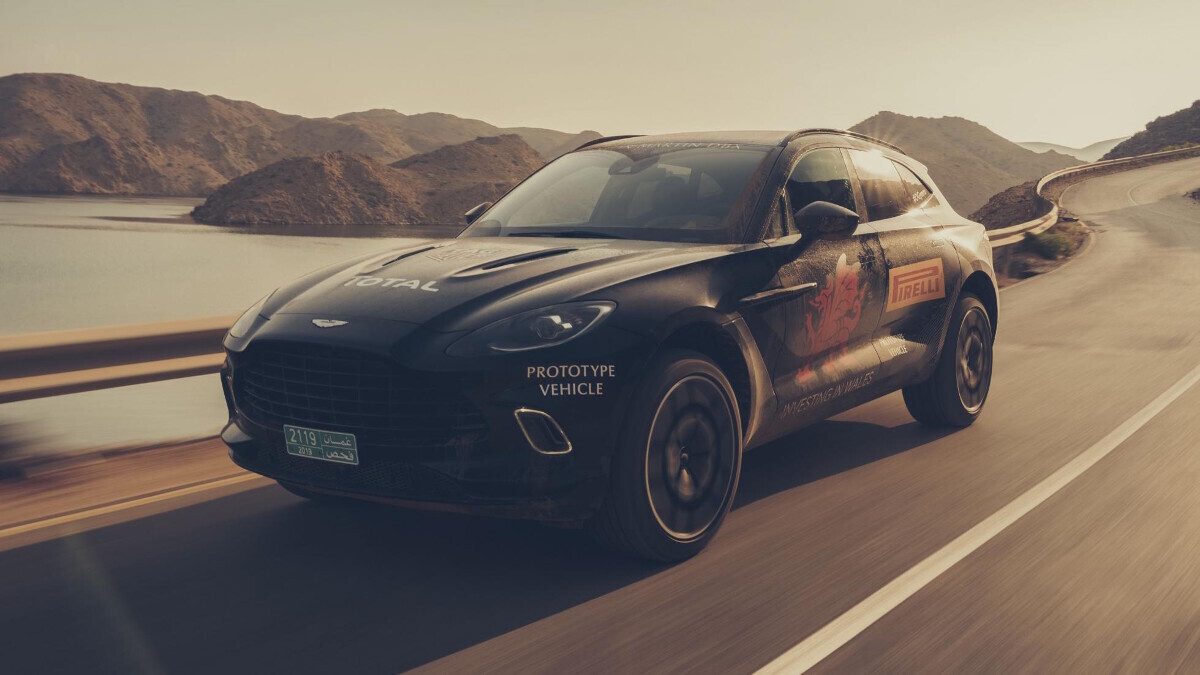 ADVERTISEMENT - CONTINUE READING BELOW ↓
Becker name-checks both of those, confirming the DBX was benchmarked not only against them (the Urus for character, the Cayenne Turbo for overall dynamic behavior), but also against the BMW X5M, the Bentayga, the Range Rover Sport SVR, and others.
But what the Aston does that the Cayenne and Urus in particular struggle with, is convince as a cruiser. The Cayenne always seems to be having to keep a tight grip on itself: There's a tension in the way it drives. The Urus, meanwhile, is all-out, waging war on physics. The DBX has a softer core: Despite having the most powerful 48V active anti-roll on the market, able to add 1,400Nm of twist to the front and rear roll bars in 0.2sec, it isn't scared of a little roll. The steering isn't artificially sharp or sudden: Its responses are more deliberate, but also faithful, accurate. The body feels stiff hurtling over gravel, the suspension placid.
ADVERTISEMENT - CONTINUE READING BELOW ↓
And what about on tarmac?
There's some road and wind noise, though the door seals aren't finalized. "We need a quantum leap in performance of road noise over a GT car," says Becker. "We're still working on that." He goes on to mention that having their own chassis, developing it from scratch, has allowed them to manage the noise paths and vibration through the chassis very accurately. Ride comfort is well-judged. Often, cars can feel like they've been engineered by committee, with the inherent compromises needed to keep all parties happy. The DBS is the result of a clearer vision. It's a car I very quickly found myself relaxing in, resting my elbows and letting GT mode take the strain.
Tell me about the other modes.
In one direction you have Sport and Sport Plus, which lower the car on its air suspension 15mm and 30mm, respectively, while tautening up the triple-volume air springs, rear-biasing the torque, and so on. In the other direction are Terrain and Terrain Plus, lifting you 15mm and 45mm, respectively, from standard and setting the car up for rock hopping.
ADVERTISEMENT - CONTINUE READING BELOW ↓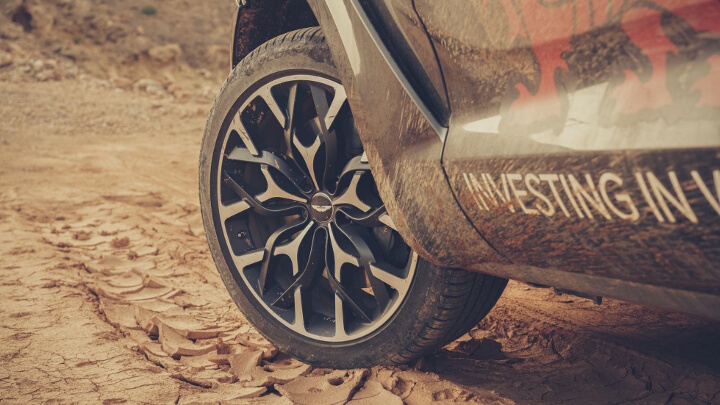 As with just about any off-roader, fitted with the right tires and with the height jacked up, the DBX will astonish—but in extremis, it doesn't have the axle articulation of a Range Rover, although it clambered calmly up and down a steep, loose, rubbly track. Finally, there's a configurable individual mode. Elderly relative visiting? Access mode drops the DBX 50mm to aid ingress and egress, and it's worth mentioning there are no sills to negotiate. Dropped down like this, the DBX looks like a beefy wagon.
ADVERTISEMENT - CONTINUE READING BELOW ↓
Is it that good-looking?
You need to see it undisguised in daylight. Then you pick up the subtleties in the bodywork: the kicked-up tail, the hood vents, the confident flank line. I think the wheels—like ribbons caught in fan blades—are almost too artful and ornate, but there are plainer options.
That's an aside, though. Overall, Aston has managed to craft a far more handsome high-rise than either Bentley or Rolls. Or any of the German brands come to that. The Urus? More presence, if you like that sort of thing.
Did you enjoy driving it?
I tried to think of others in the luxury SUV class I enjoy driving more, and the answer that came to me over the course of the day was...none. But I sort of expected that. I knew Aston, under Matt Becker's guidance, would have poured heart and soul into the development of the DBX, and that with a relatively clean sheet of paper, it would be able to produce a convincing car. Like the DBS Superleggera, the DBX comes across as a natural Aston Martin. It carries itself well.
ADVERTISEMENT - CONTINUE READING BELOW ↓
But will it do well?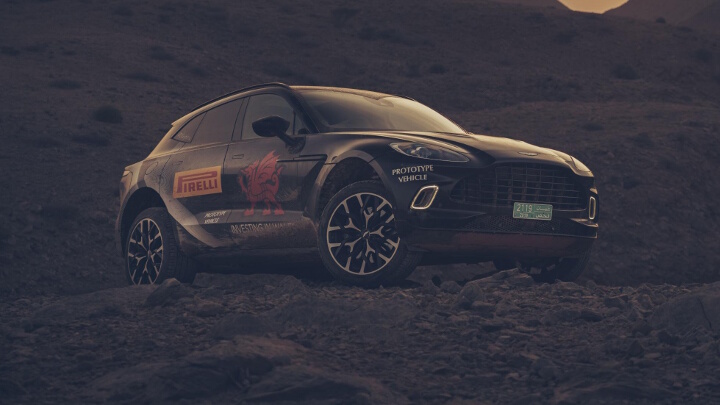 The billion dollar question. Probably more than that, actually. Aston has over 1,800 advance orders. That's a start, but they need to get customers into dealerships—not only to see it, but perhaps more important, to realize how genuinely capacious it is. Persuading the country set out of their Range Rovers, however, is going to be a challenge—they're too set in their ways. Also, the competition from other quarters is fierce and varied, and Aston is a late arrival.
ADVERTISEMENT - CONTINUE READING BELOW ↓
Visually, it's less of a blunderbuss than others, so it slips past the eco-sensors that bit more easily, even though the reality of a 2,245kg V8 gasoline SUV lies somewhere around the 8.5km/L mark. But for the time being, V8 it is: no hybrid, no electric version has yet been announced. And that's before we get to the real sticking point: build quality. The tie-up with Merc has improved things enormously, but the challenges of this car being built on a brand-new line, by a brand-new workforce, in a brand-new factory, can't be underestimated. They need to get it right from the word go. If they do, the DBX deserves to do well.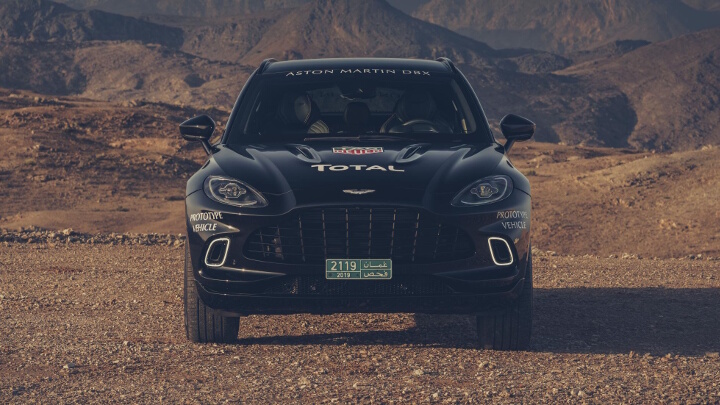 ADVERTISEMENT - CONTINUE READING BELOW ↓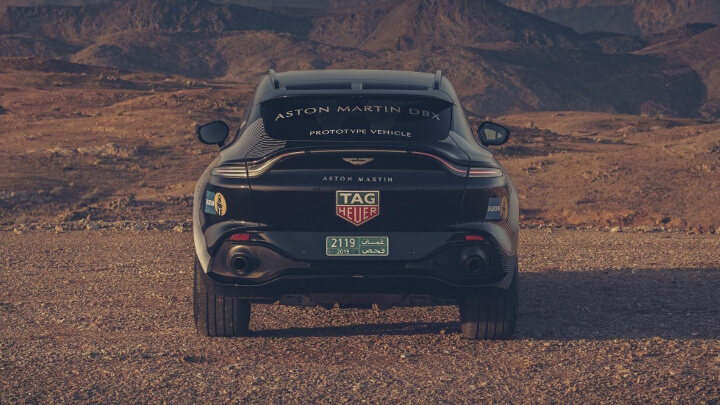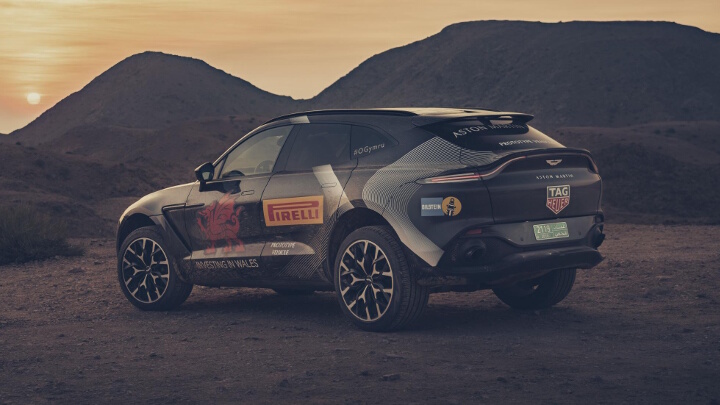 ADVERTISEMENT - CONTINUE READING BELOW ↓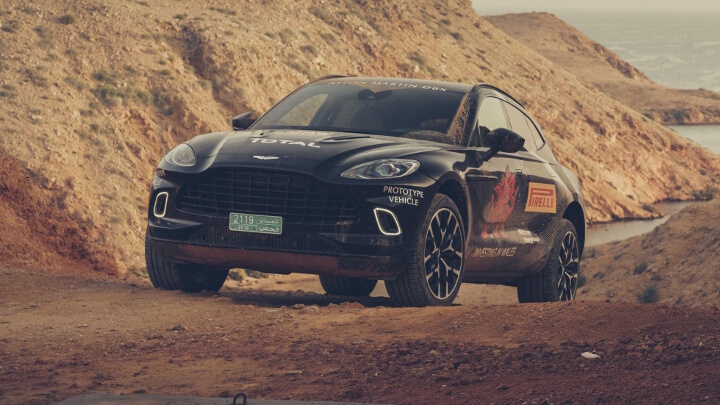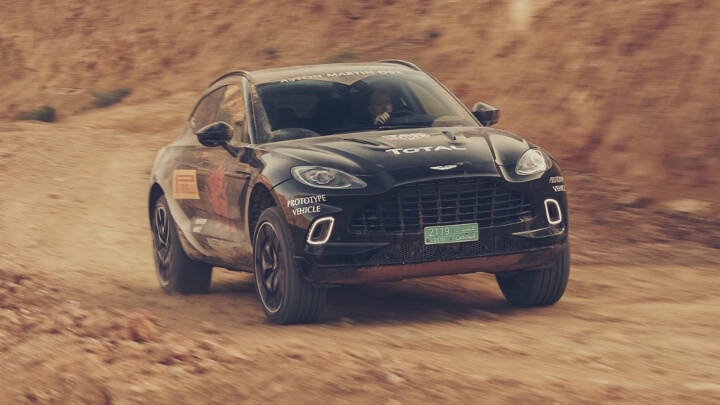 ADVERTISEMENT - CONTINUE READING BELOW ↓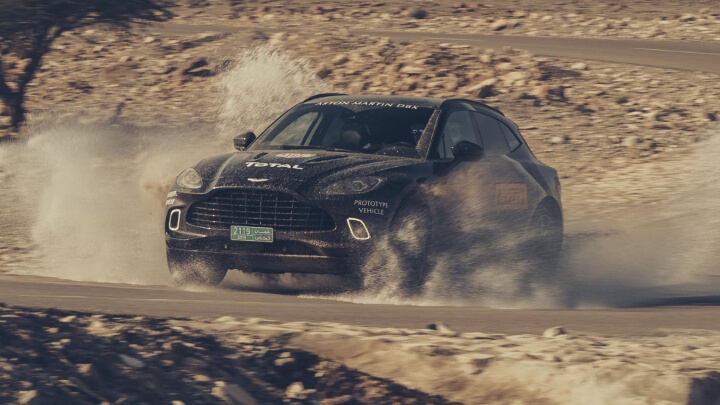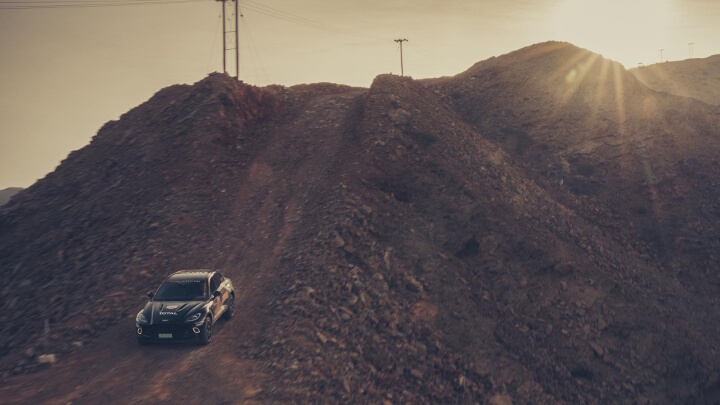 ADVERTISEMENT - CONTINUE READING BELOW ↓
NOTE: This article first appeared on TopGear.com. Minor edits have been made.