Let me guess, a faster, more expensive Huracán?
Wrong. A slower, cheaper one. Lamborghini has made a habit of this for a while now. Back in 2009 it launched the Gallardo LP550-2 Balboni, which, if I've got my sums right, was the first rear wheel-drive Lamborghini since the Diablo SV in 1995. Anyway, the Balboni set the template: it was a little less powerful, a few tenths slower to accelerate, a handful of kilos lighter and a useful fistful cheaper. Well done if you bought one of the 250—they're still worth north of £110,000 (P6.5 million) today.
Balboni, wasn't he Lambo's legendary test driver?
That's the fellow: Valentino Balboni. Unfortunately for him, Lambo ceased to use his name when the rear-drive Huracán came along in 2015, going with plain old LP580-2. Now we have the emphatic and obvious, but still totally unromantic Rear-Wheel Drive.
ADVERTISEMENT - CONTINUE READING BELOW ↓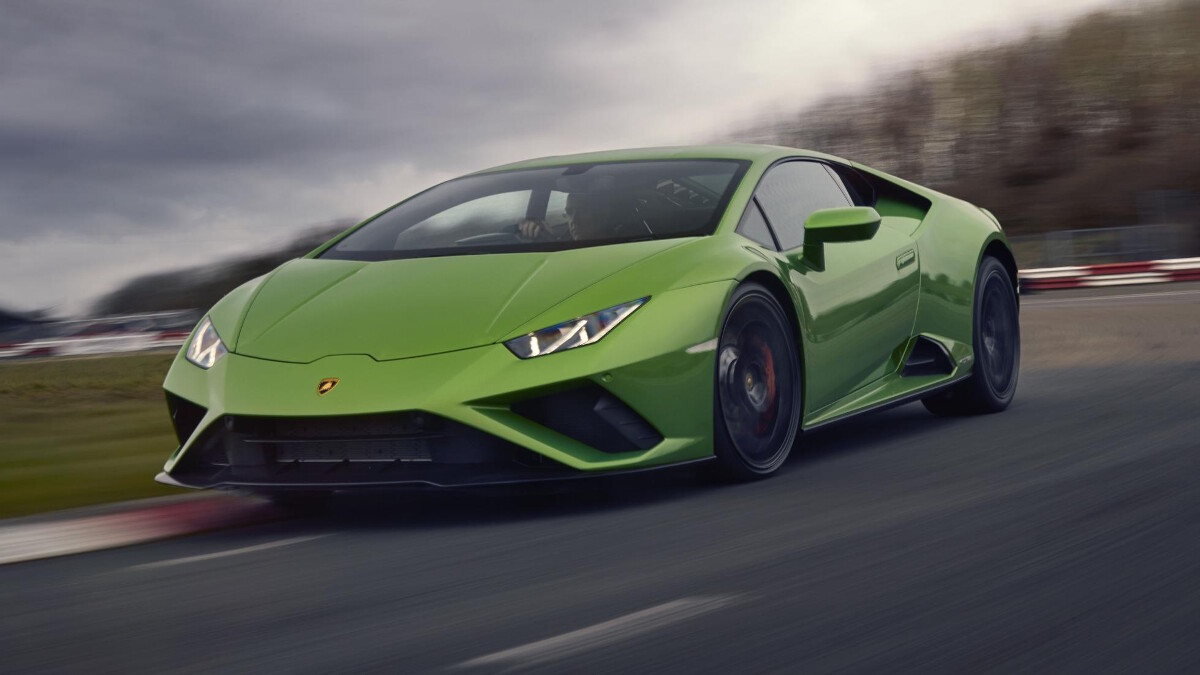 Following on from the Huracán Evo last year, it's simply a facelifted version of the old LP580-2. Just with a bit more power—and a subtly different front end design not only to the car it replaces, but the standard Huracán Evo as well.
ADVERTISEMENT - CONTINUE READING BELOW ↓
Recommended Videos
How much more power than the outgoing LP580-2?
An extra 30hp, for a total of 602hp. So it's all of 0.1sec faster to 100kph (now 3.3se) and 5kph faster at the top end (325kph). But also slower than the regular Huracán Evo, which can hit 100kph in 2.9sec. Have I confused you yet? Either way, the thing you need to know about Lambo's rear-drive supercars is that these stats don't matter. The ones that do take a lot more unearthing.
Removing the front driveshafts and ancillaries means weight drops by 33kg and the weight distribution moves back a bit (60% on the rear axle rather than 57), but more important Lamborghini has once again softened off the suspension. Springs, dampers and anti-roll bar are around 10% softer at the front, with the rear backed off about half that. These are changes that are deliberately intended to make the Rear-Wheel Drive more playful. Not faster around a track, but instead more amusing.
ADVERTISEMENT - CONTINUE READING BELOW ↓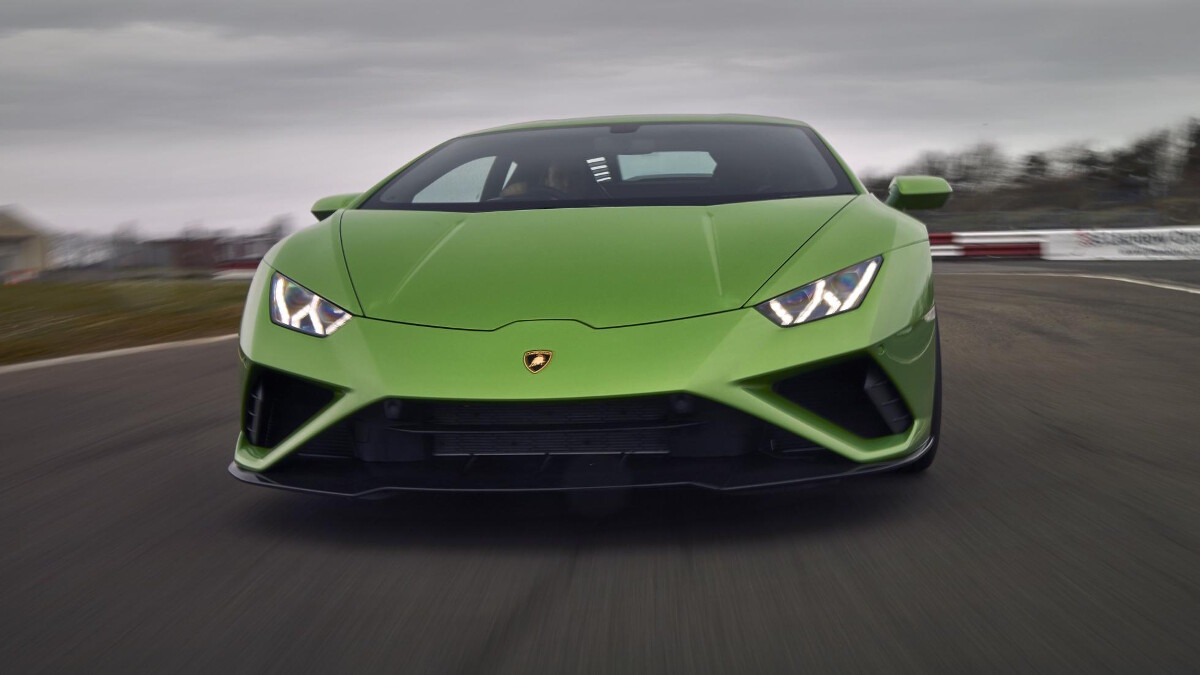 Of course this depends very much on your outlook. You might not find oversteer amusing at all, especially not if it happens on a wet roundabout next to a diesely truck stop. Heart in mouth time. Find yourself pirouetting in front of a Scania and you'll be wishing you had 4WD.
ADVERTISEMENT - CONTINUE READING BELOW ↓
So what's it for then? Drift days at empty parking lots?
That's one way to look at it. The other is that the extra body movement has two effects: it makes weight transitions easier, and it improves the ride quality. So not only easier to slide, but also more comfortable.
Now, I was hoping to tell you what this was like on a typically bucking B-road. Unfortunately the world is having some issues right now and one of the knock-on effects is that the registration documents for this car are stuck in Italy. No gags please, we're British. So it was track only for us and therefore the only thing I can tell you about the ride is that it handles kerbs very well indeed.
What about the actual driving?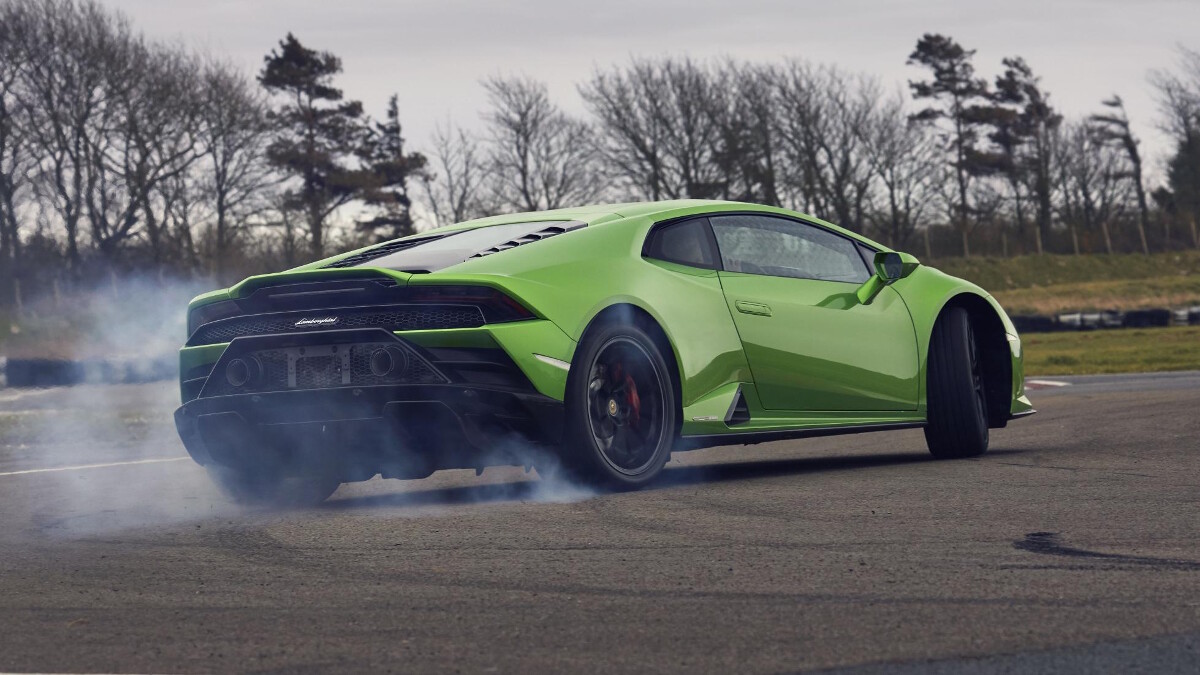 ADVERTISEMENT - CONTINUE READING BELOW ↓
I like this car a lot. Even with the changes, it's not as playful and controllable as a Ferrari 488 and doesn't have the sophisticated Side Slip Control software, but it gets pretty close. Turn in grip is enormous, and it's only when the tires get very hot that you start to notice understeer creeping in and the ESP working hard (Lambo claims it's been recalibrated, but it still comes in late and works comparatively simplistically). Get to that point in Corsa mode instead of Sport (slacker traction parameters) and you need to be careful—it can switch from understeer to oversteer quickly and dramatically.
There's not a huge amount of natural steering feel (blame the variable ratio), but there's a good amount of lock should you need to gather it up quickly. Part of the problem is the driving position—in Huracáns (and it's the same in Audi R8s) you sit too high and the pedals are too far up the footwell, putting the steering wheel further away than you want.
ADVERTISEMENT - CONTINUE READING BELOW ↓
But on the whole it's a very well balanced car—the front and rear ends talk to each other clearly, and because there's some roll and movement you get more impression of where the limits are. You feel you can play with it a bit. It seems, if not benign, at least partially friendly. And then you remember that the friend you're teasing is a big lad with a bit of a temper.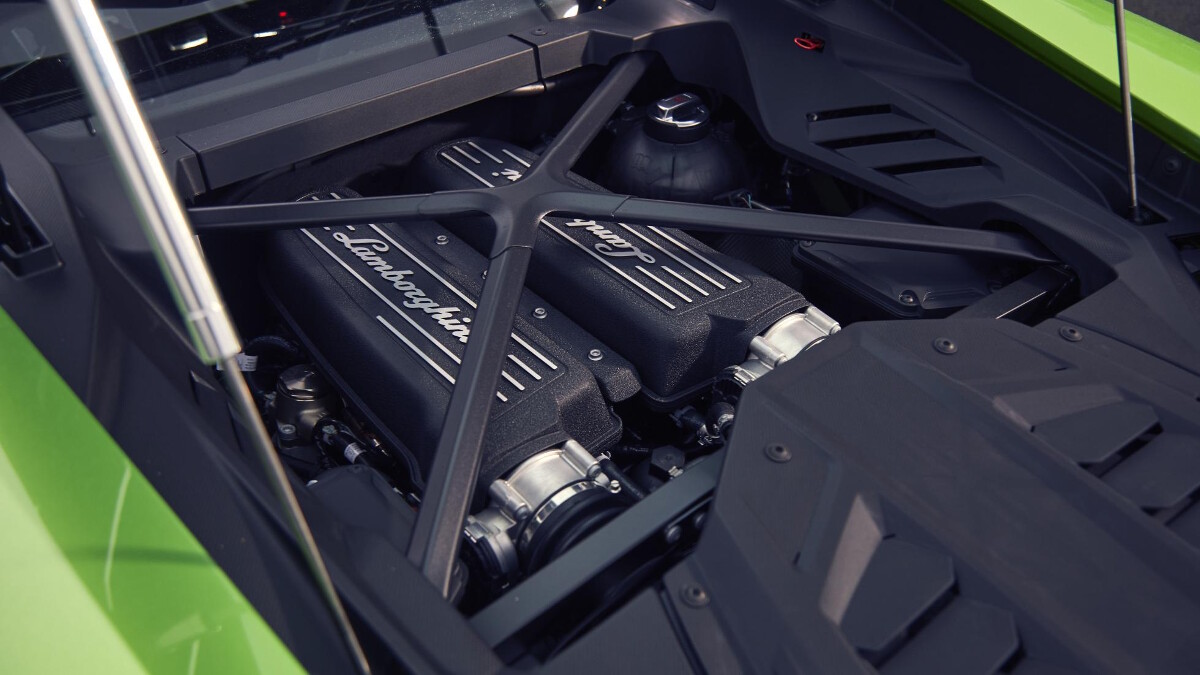 ADVERTISEMENT - CONTINUE READING BELOW ↓
I know, 603hp doesn't seem that threatening these days. But when it's produced by a vast, trumpeting V10 that appears to have no internal inertia, and you then have to control this through a pedal that amplifies every input, turning a twitch of your little toe into an extra 1,000rpm in the blink of an eye, you learn to be circumspect. You can't—and it's a shame—vary the settings for the Strada, Sport and Corsa modes individually.
Does it get a bit bitey?
Yes. Now, if you're wanting it to do that, then happy days. It'll kick into oversteer suddenly, but has steering quick enough to catch it. And once there, provided you're cautious with the throttle, the softness in the chassis makes it easier to sustain, gives you some margin for error—something the much stiffer Gallardo Balboni never had (which has just made me wonder how many of the 250 are still in circulation).
ADVERTISEMENT - CONTINUE READING BELOW ↓
As a road car, provided you didn't get carried away, I think this would be pretty compelling. It makes a simply fabulous noise, a huge, clear baritone roar with a strident top end. It hits bloody hard, too. It's impressive up to 5,000rpm, but from there to 8,500rpm, it really quickens its stride. The seven-speed twin clutch gearbox can keep pace and seems to be shifting more smoothly now, while the brakes are massively powerful and reassuring (even if I did manage to set them a little bit on fire).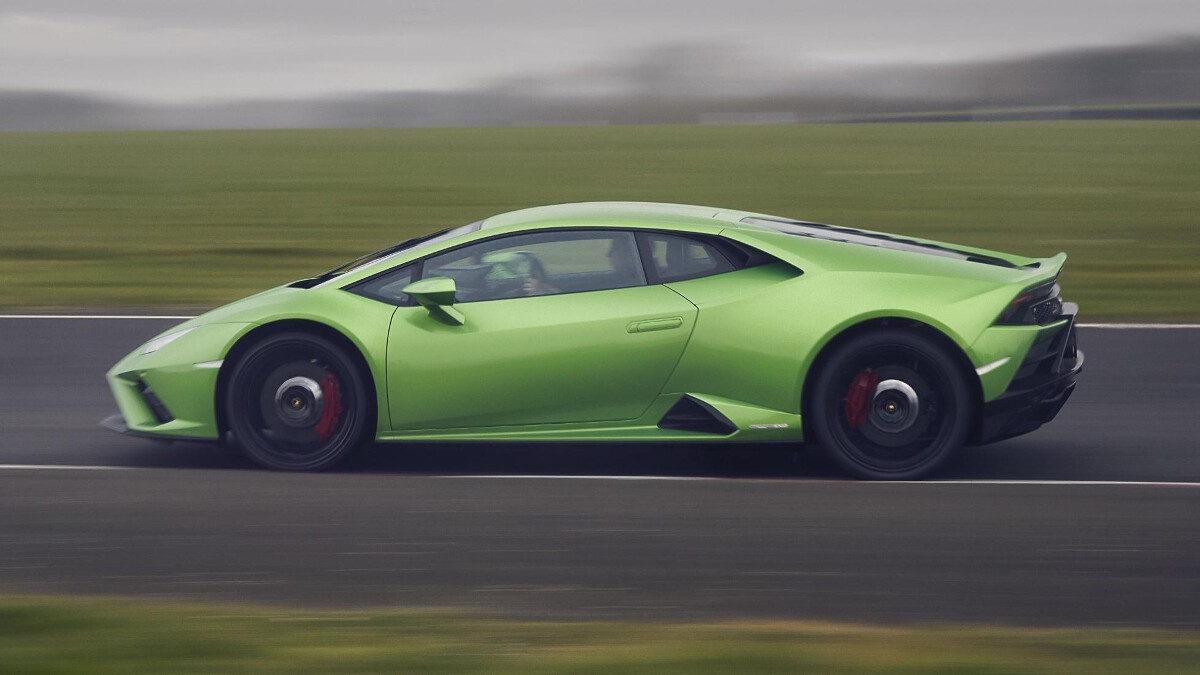 ADVERTISEMENT - CONTINUE READING BELOW ↓
On this evidence the damping quality was good enough to make me think it would hit a decent balance of comfort and control on tough roads and—personally speaking—I like not being able to use all the power, all the time. It makes a car more challenging, means you get your thrills at lower speeds. For me then, this is the best Huracán road car they make. Yep, better than a Performante.
And it's the cheapest.
£164,400 (P9.8 million) before options. Which sneaks it in well below the £203,476 (P12.1 million) Ferrari F8 Tributo or £208,600 (P12.4 million) McLaren 720S. But it doesn't have the handling sophistication of the Ferrari, nor the everyday sophistication of the McLaren. It feels a more old-fashioned supercar. Dramatic, visceral, exciting.
The cabin is perhaps a little overwrought, although I suspect Lamborghini buyers will rather like the chopped, forged carbon fiber (did anyone say kitchen worksurface? Oh yes, everyone) and the fanged seats with their over-endowed adjustment levers. It's not exactly subtle, but even the most mean-spirited would admit it doesn't half get you spooled up for the driving.
ADVERTISEMENT - CONTINUE READING BELOW ↓
Anything else worth knowing?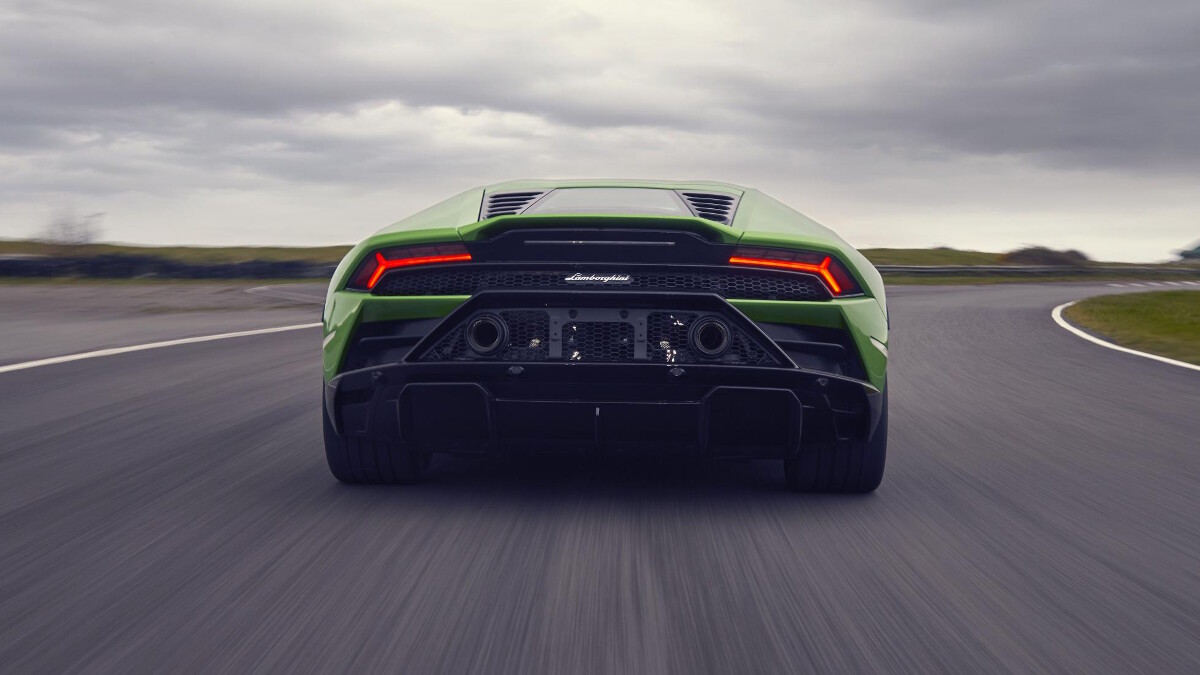 I know it looks tempting value for money, but just have a butchers at some of the options. The Verde Selvans paintwork is £11,448, the 20-inch forged rims another £5,940 and those sports seats are £6,156. The one option you do need, the magneto-rheological suspension, is a mere £2,592. All told, the car you see here is £222,960 (P13.3 million).
ADVERTISEMENT - CONTINUE READING BELOW ↓
Also, remember Audi did a rear drive R8, the RWS, of which 999 were made. It was only £112,450 (P6.7 million), so all things are relative. For what it's worth, and the similarity of the underpinnings, the Lamborghini is not only the more exciting car, but the more skiddable too. These things matter. To some of us.
ADVERTISEMENT - CONTINUE READING BELOW ↓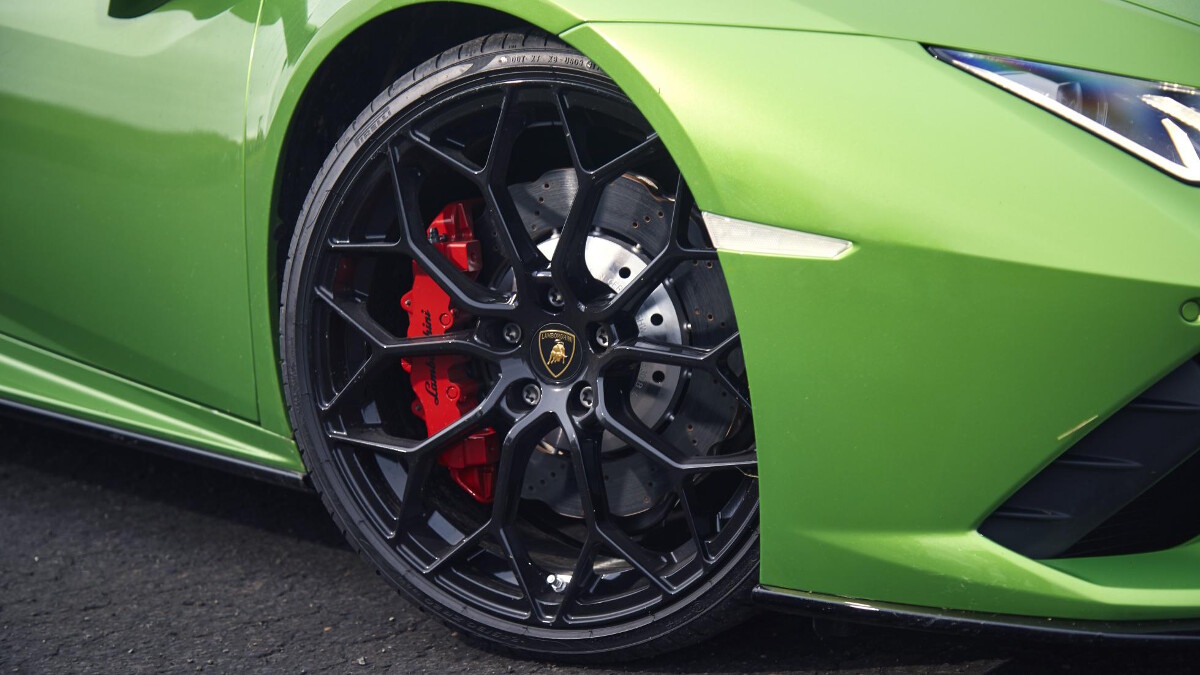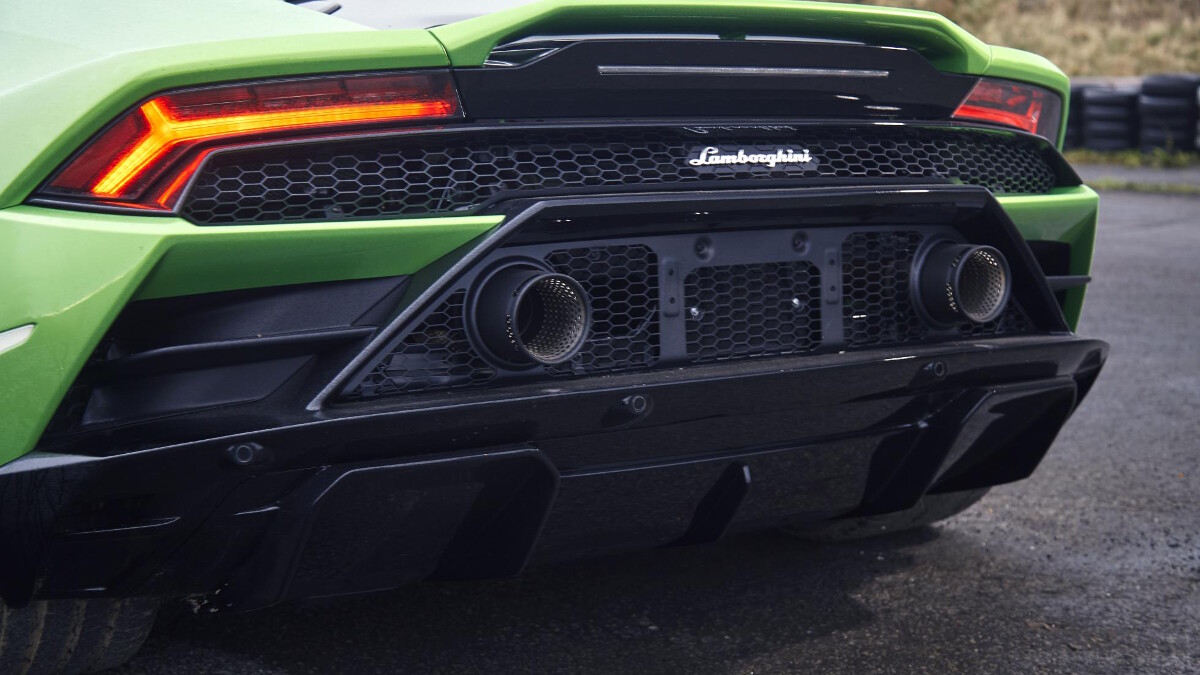 ADVERTISEMENT - CONTINUE READING BELOW ↓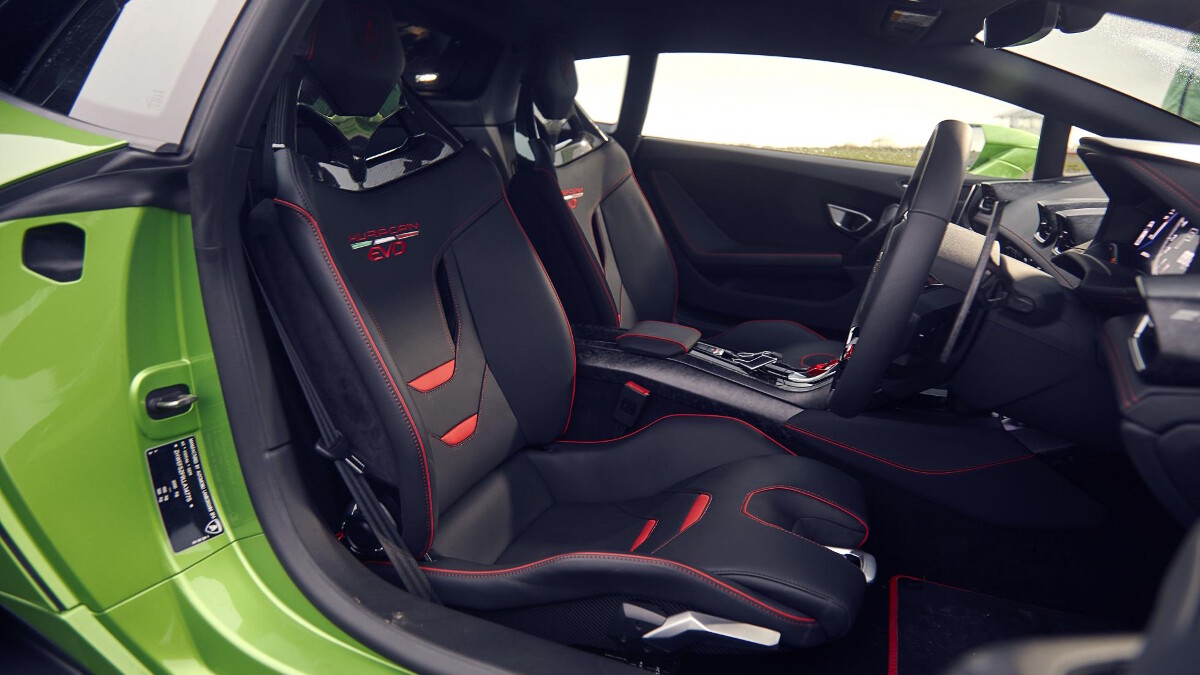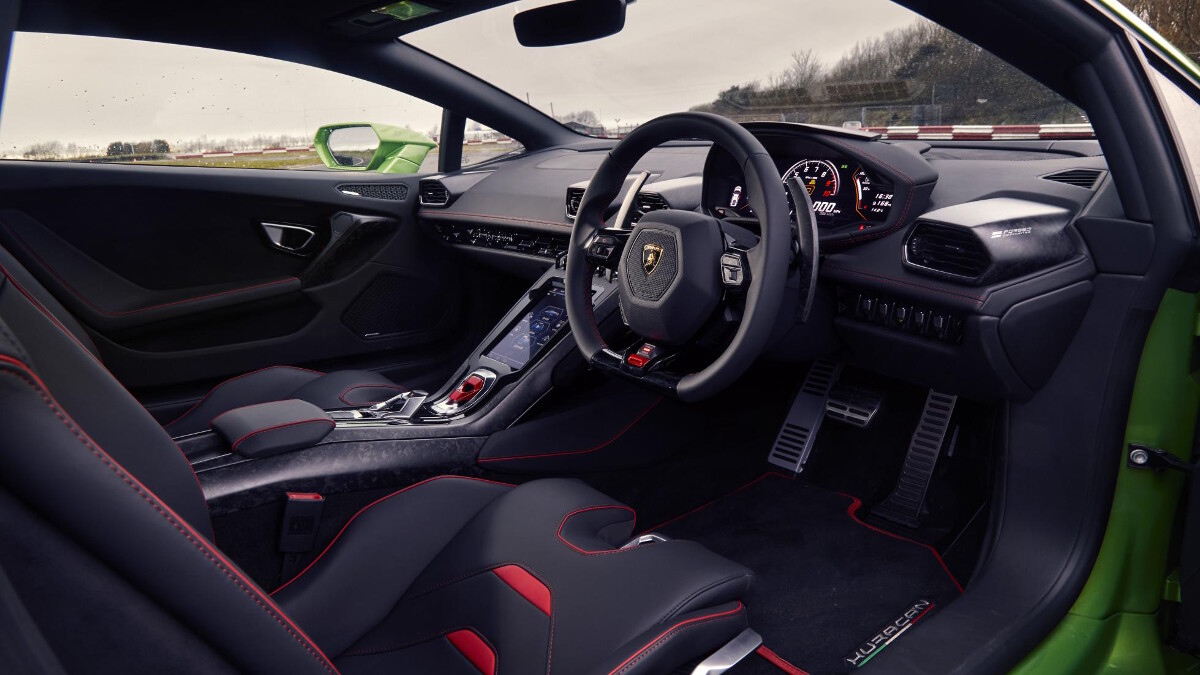 ADVERTISEMENT - CONTINUE READING BELOW ↓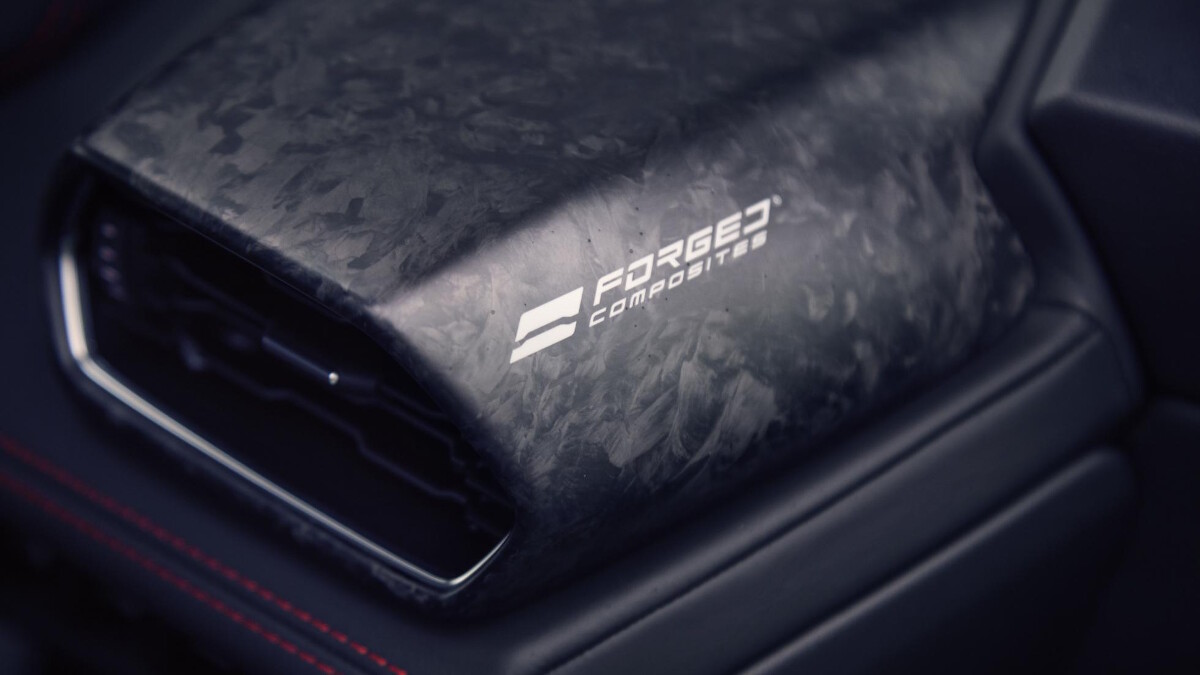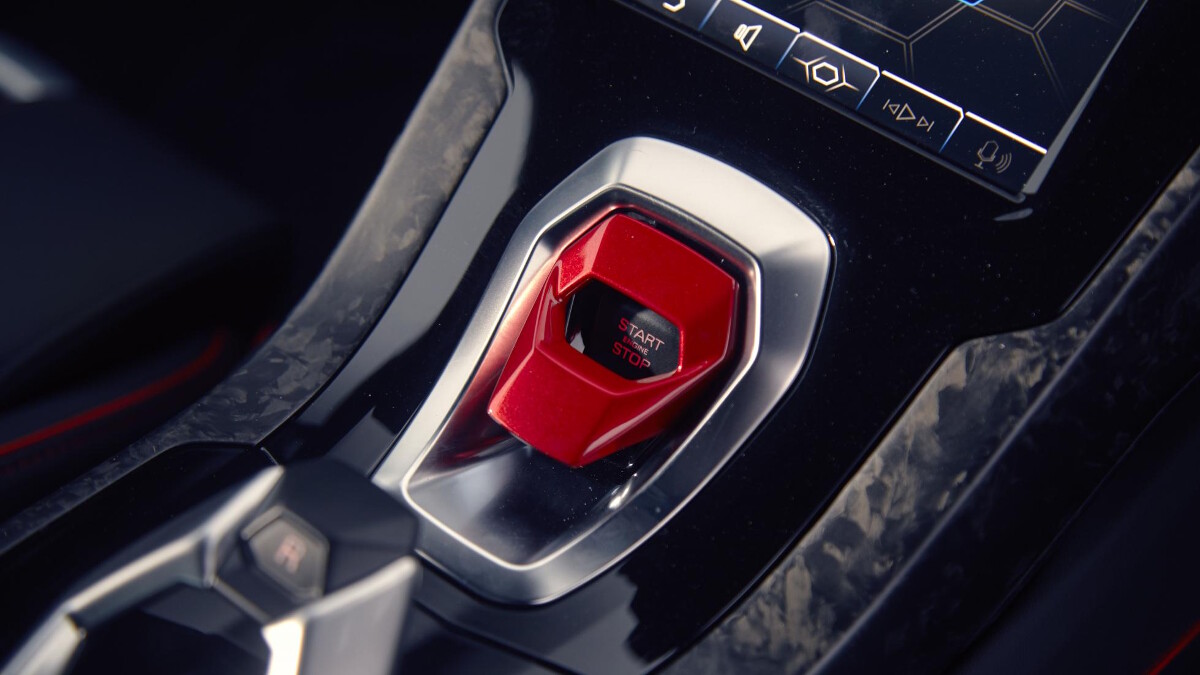 ADVERTISEMENT - CONTINUE READING BELOW ↓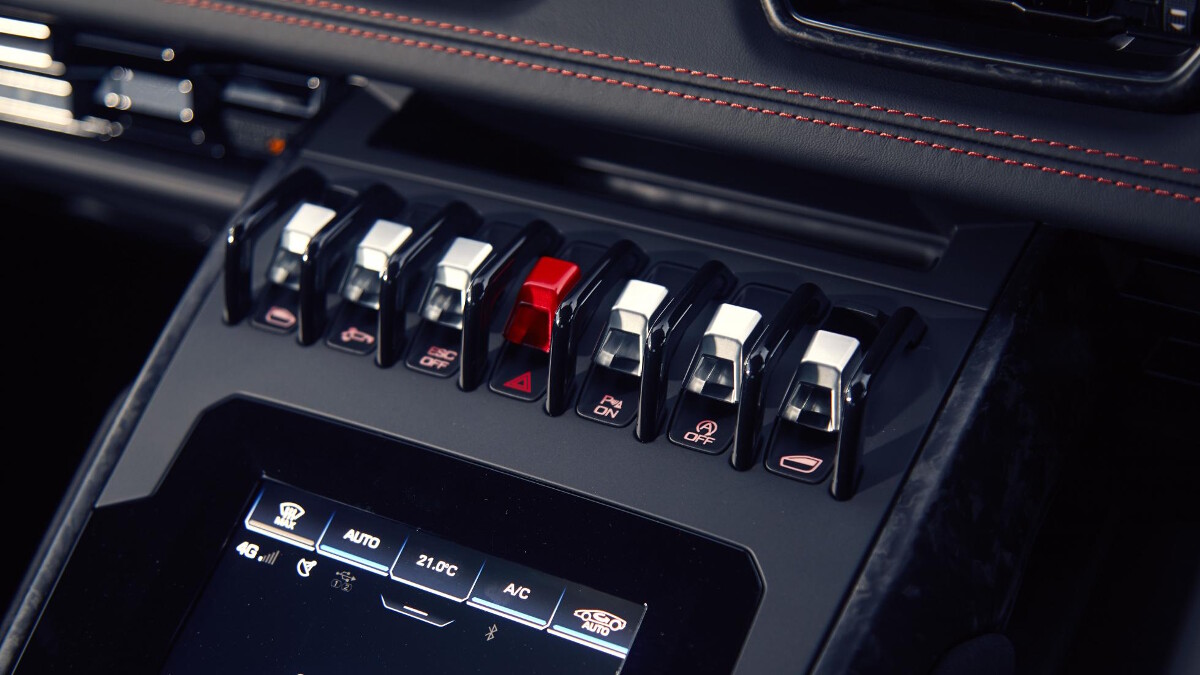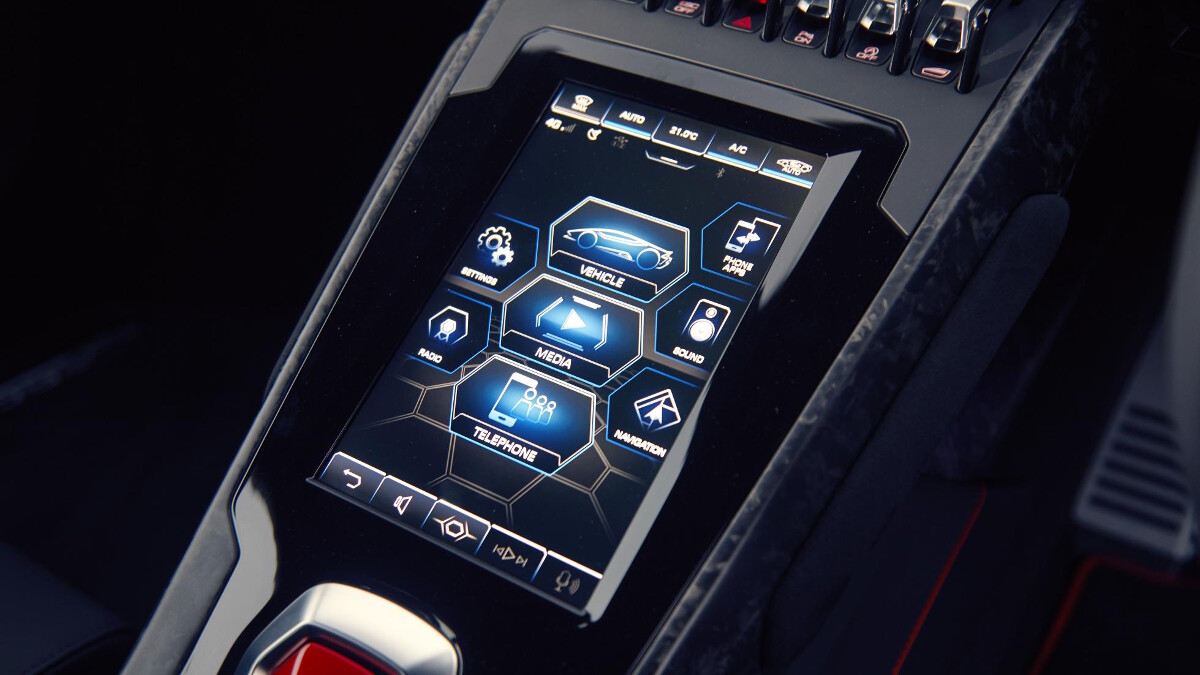 ADVERTISEMENT - CONTINUE READING BELOW ↓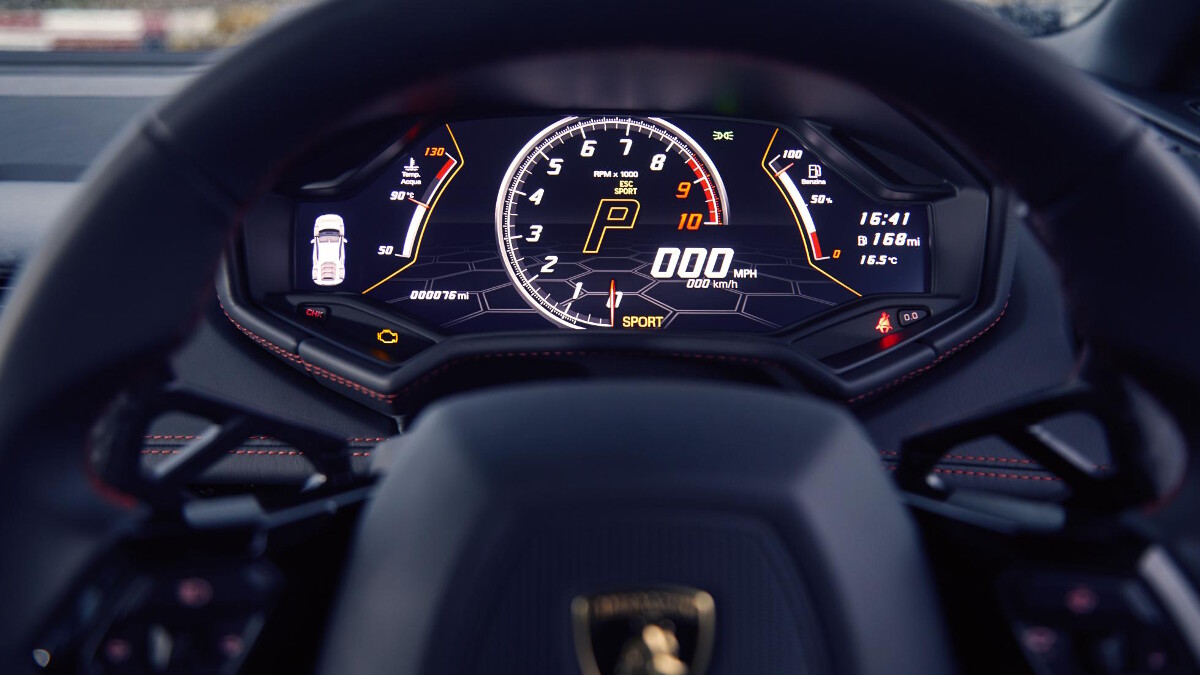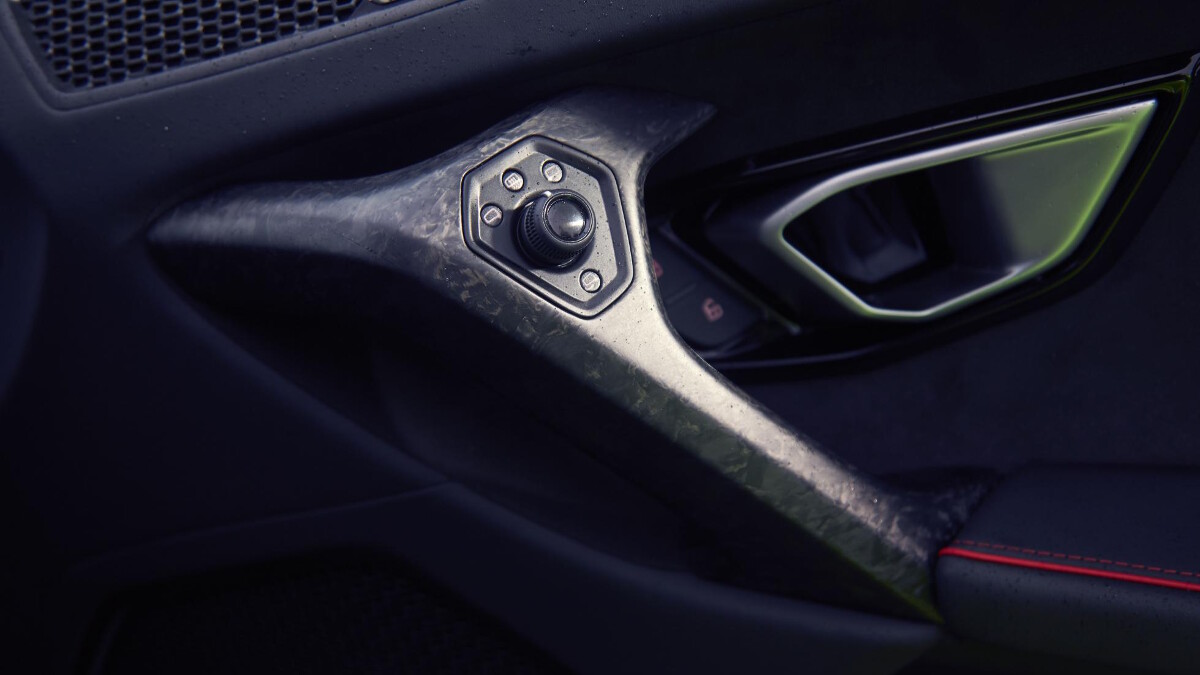 ADVERTISEMENT - CONTINUE READING BELOW ↓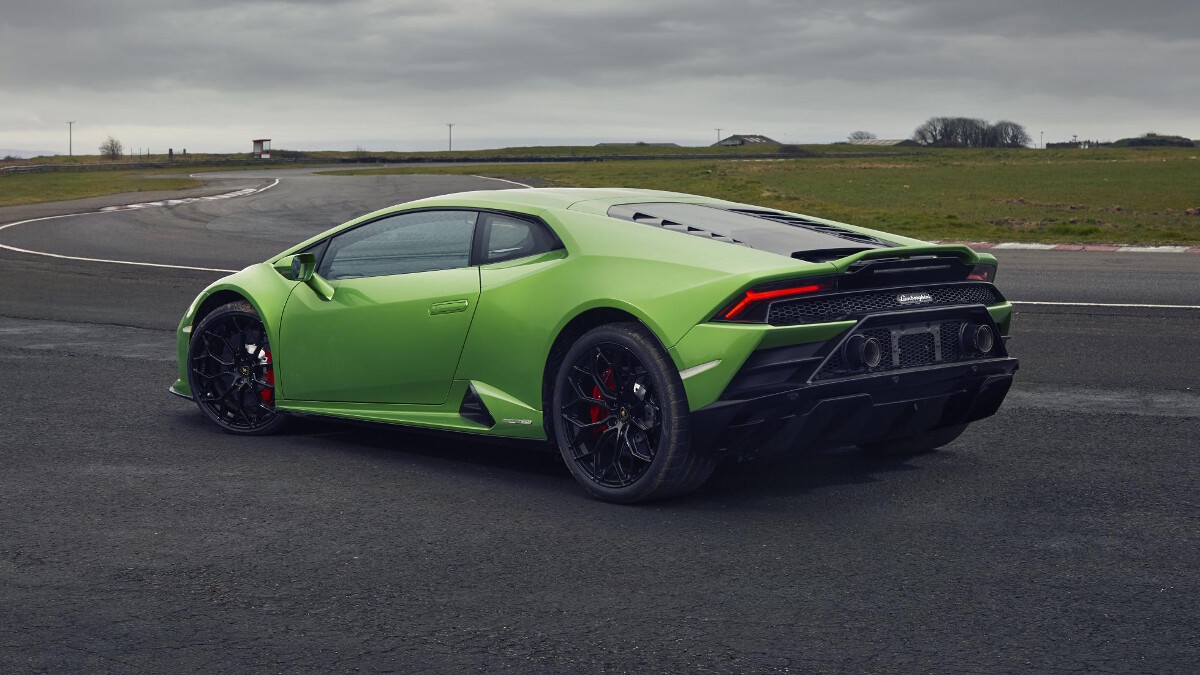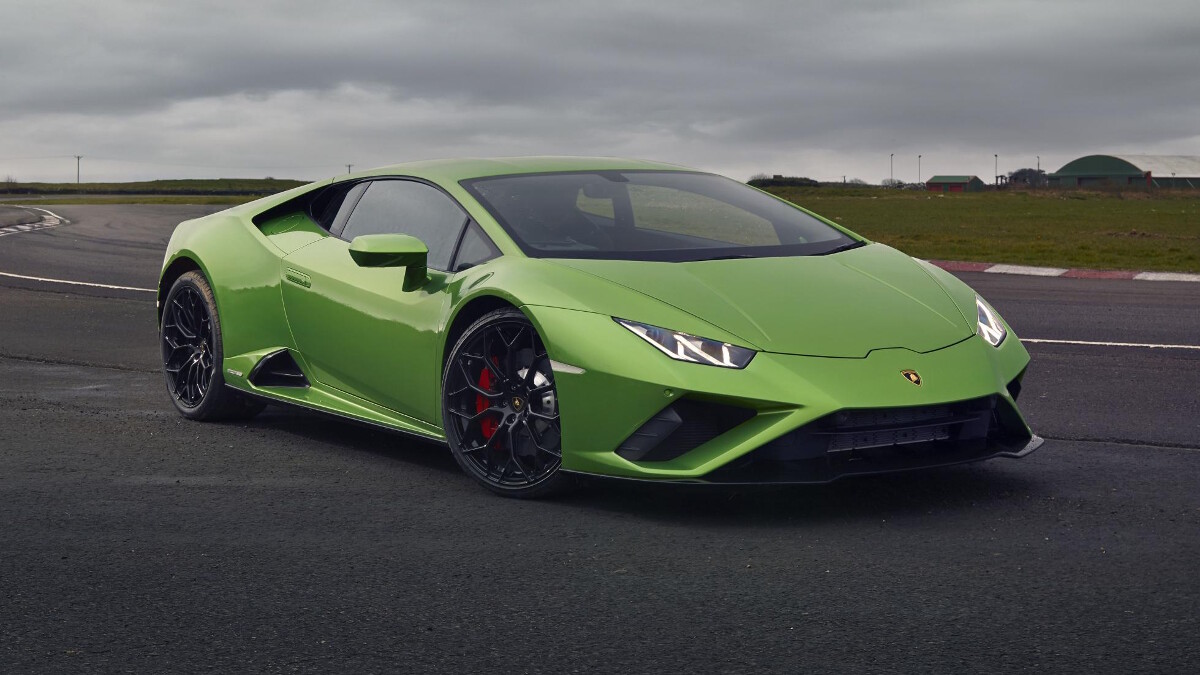 ADVERTISEMENT - CONTINUE READING BELOW ↓
NOTE: This article first appeared on TopGear.com. Minor edits have been made.