I first drove the new CX-5 over a year and a half ago, at the Mine Racing Circuit in Japan, after which it was launched here in early 2017. But such was the demand for the diesel variant that this is our first local review of it. A year and a half after it was launched! This is because demand is so great that Mazda Philippines has sold every diesel they could get their hands on. Even those it hadn't taken delivery of, yet! So why is this particular CX-5 so popular? Let's find out.
Styling
Following in the footsteps of the new CX-9, the CX-5 features a brasher, pointier snout. Recessed headlights and grille give it a complex, sculpted look. While the fall-away shoulder line catches the light nicely, the flanks boast less of the edgy dynamism of the previous model. For good reason. The old CX-5's diagonal character lines broke up the flanks to slim the CX-5 down into a sexy, svelte shape.
ADVERTISEMENT - CONTINUE READING BELOW ↓
But crossover buyers don't like skinny. They like it 'thicc', or rather, 'bootylicious' for us old people. While the car's dimensions haven't changed much, the solid flanks, smaller lights, short greenhouse and carved detailing convey a greater image of heft and solidity. Making the CX-5 look as big as the larger, discontinued CX-7. But much prettier. The only real styling issue here are the huge wheel arches, which make the 19in alloy wheels and steamroller 225/55R19 Toyo Proxes tires look a size too small.
Interior
The formerly swoopy interior gives way to a more minimalist Germanic one. There's a slimmer steering wheel, with button controls carved in rather than slapped on. The dash is flatter and lower, dropping away from the familiar Mazda infotainment screen. The less cluttered layout allows the push-start button to migrate out into the open–hallelujah!–and a wider center console finally allows side-by-side cupholders, which, in turn, greatly simplifies the center console box design, as well.
ADVERTISEMENT - CONTINUE READING BELOW ↓
Recommended Videos
The interior feels as good as it looks, with firm leather accents mixed with brushed steel and dark woodgrain accents. There's still some fingerprint-lovin' piano black around the shifter, but the CX-5 otherwise feels suitably upmarket compared to the competition. The seats have been restyled for better support, but I'd be lying if I said I could feel any difference from the last time I drove a CX-5. The rear bench, however, is noticeably more comfortable, and while it's still nowhere near best in the class, the cavernous trunk, with its low-load floor is still a treat.
Engine and Performance
The 172hp 2.2-liter SkyActiv Diesel carries over basically unchanged, but that's no bad thing. Mazda's innovative low compression, sequential turbocharged diesel provides nearly lag-free performance compared to variable geometry turbo competitors. There's a limit to how much you can make a big, powerful, laggy turbo act like a small, quick-spooling one, so Mazda decided to use both. The result is seamless acceleration up to 5,200rpm, without the on-off nature of VGTs. The six-speed automatic is snappily responsive, eliminating the need for gimmicky paddle shifters, though there's still a manual mode on the shifter. Not that you need to use it that often. Flooring the accelerator to hit the infamous Mazda "kickdown switch"–triggering multiple downshifts instantly–can be quite satisfying.
ADVERTISEMENT - CONTINUE READING BELOW ↓
Thanks to long gearing, the engine turning just 1,400rpm at 80kph, the CX-5 easily does over 20km/L on the highway. Not as impressive as the X1 diesel we tested last year, but the CX-5 is bigger, heavier, and just as quick as the more expensive Europeans, despite boasting 20 horsepower less. And in traffic, the Mazda's 'i-Stop' auto-start/stop system is more refined, helping eke out an extra kilometer or two per liter without making you sweat.
Ride and Handling
The previous CX-5 Diesel, which I tested against the Kia Sportage a while back, seemed to have a dead zone in the steering meant to keep it from feeling twitchy on the highway. With the Mazda's new G-Vectoring Control, there's no longer a need for that. The system minimizes pitch and yaw in turns with subtle dabs of engine braking. This allows for a sharper tiller and better handling response, without losing the handling tactility the brand is known for. A firmer suspension also finally grants the CX-5 the mechanical grip to match the go. Sorry, no rematch for that Big Test, it's not even close, now! Instead, the CX-5 is in the hunt against premium machinery like the X1! The CX-5 corners flat and hard. While you can feel the 'i-Activ' all wheel drive scrabbling to shuffle all 420 Nm of torque around in sharp turns, that just adds to the fun.
ADVERTISEMENT - CONTINUE READING BELOW ↓
In more sedate use, there are issues. While the cabin is fantastically hushed and refined, you can sometimes feel those big wheels move around over sharp bumps. Blind spot indicators work a treat, but the active lane assist is a bit aggressive–re-centering the steering abruptly rather than smoothly when you stray over a lane marking. And despite the low dashboard, it can be hard to sight corners under the taller nose, and the view out back is marginal. Thankfully, parking camera and sensors come standard.
Extra Features
Also standard is the familiar nav-equipped Mazda infotainment screen. The colorful multi-information display built into the instrument cluster is now a full circle, rather than a rectangular window shoehorned into one. Also new are adaptive LED headlamps with a noticeably wide spread–great for driving out in the boondocks at night. A head-up display neatly incorporates speed and safety information, but the floating numbers sit a bit too high and far away from the dash, forcing you to refocus your eyes to read them clearly.
ADVERTISEMENT - CONTINUE READING BELOW ↓
The Bose surround-sound system is wonderfully crisp and powerful, and those pillar speakers are oh-so-sexy. While there's still no Apple CarPlay or Android Auto, Bluetooth phone tethering is dead easy, and there's now an SMS reader that will, amusingly, attempt to read Filipino text messages out loud. On the more practical side, the new electric tailgate is a Hail Mary Pass for every harassed parent trying to load several bags of groceries while watching over squabbling children. If only the children could sit in the trunk, as well. Oh Mazda, please let us have the CX-8!
Verdict
But even without seven seats, the CX-5 is a fantastic way to transport five people plus luggage around in exceptional luxury. Mazda claims to have benchmarked it against luxury crossovers, and it shows. Nothing in this class feels as solid or as refined, and nothing drives nearly half as well. That said, Mazda is lagging in the connectivity stakes. Cheaper competitors now feature CarPlay, Android Auto and even cheap and dirty tethering systems like SmartLink. And the CX-5 is far from the most utilitarian choice for your money.
ADVERTISEMENT - CONTINUE READING BELOW ↓
But when all is said and done, nothing at this price feels quite as special as the CX-5, which is already drawing comparisons to luxury crossovers costing millions more elsewhere. While Mazda might not have the brand cachet of BMW, it's slowly but surely getting there.
SPECS: Mazda CX-5 AWD Sport Diesel

Price: P2,230,000
Engine: 2.2-liter diesel I4
Power: 172hp @ 4,500rpm
Torque: 420Nm @ 2,000rpm
Transmission: 6-speed automatic
Layout: AWD
Seating: 5
Score: 19/20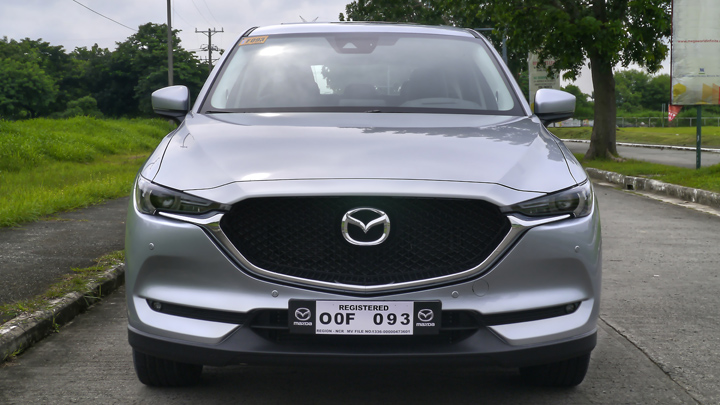 ADVERTISEMENT - CONTINUE READING BELOW ↓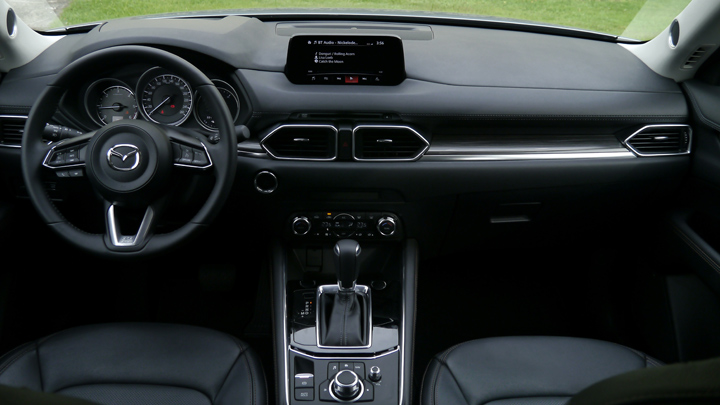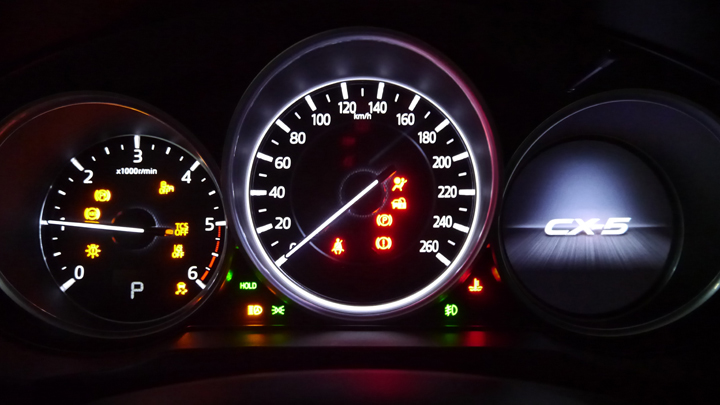 ADVERTISEMENT - CONTINUE READING BELOW ↓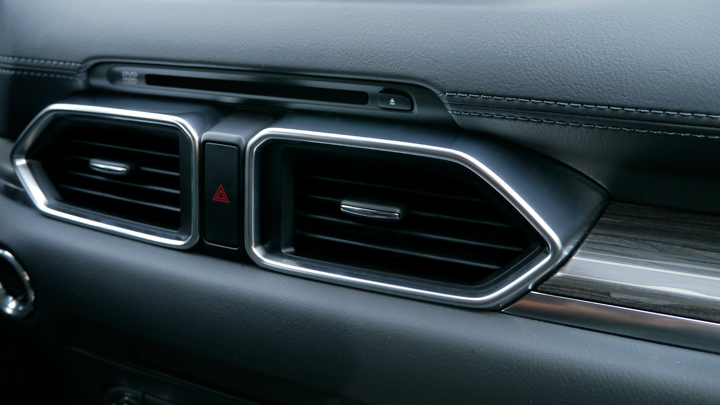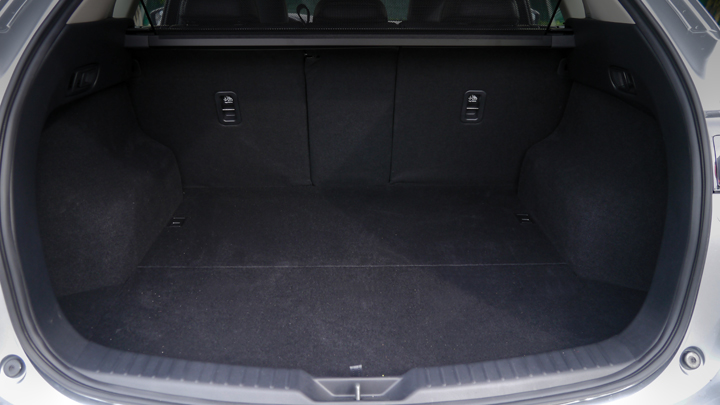 ADVERTISEMENT - CONTINUE READING BELOW ↓