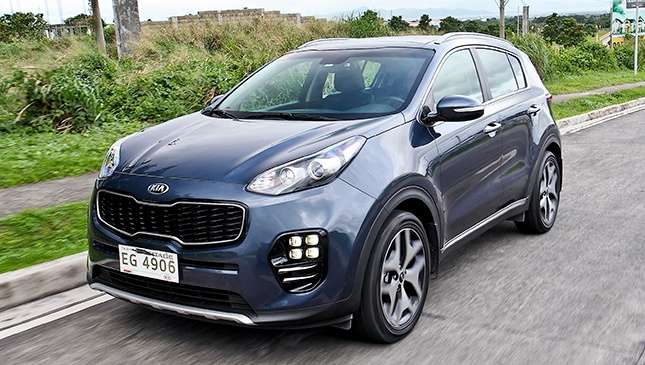 The Kia Sportage has always been one of those 'almost there' cars: always slightly behind the curve compared to the Japanese, but offering just enough style and charisma to appeal to customers wanting something a bit more. But with the latest generation, Kia is going for the kill.
It all starts with the styling. Peter Schreyer's evolutionary approach has been thrown out the window, with the Sportage aping the upmarket Porsche brand rather than its Audi-esque predecessor. This means a split facade of high-mounted headlamps paired with funky 'ice-cube' LED foglights. There's a light bar running underneath a hard crease at the back, a cosmetic touch that sharpens up the rear end in a move akin to Porsche's Panamera butt-lift.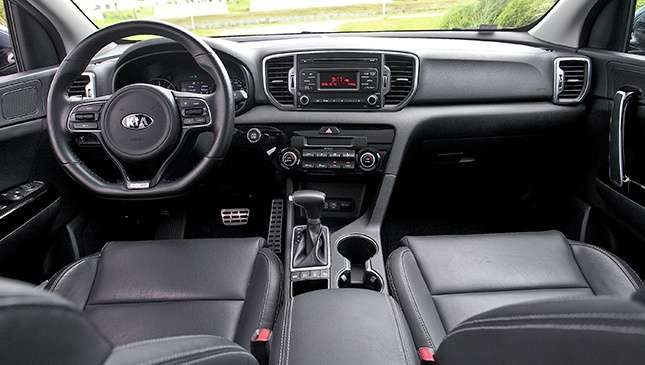 Inside, the goodness goes on. The dashboard is laid out more horizontally, minimizing reflective glare. There's lots of leg- and headroom in both rows, and a 30mm wheelbase extension makes for legroom that trails only the class-leading X-Trail.
Settled in the driver seat, you're higher up than in the CX-5, even on the lowest setting. Ergonomics are generally good, with excellent forward visibility and all controls where you expect them, and a raft of tiller-mounted controls as well as paddle shifters for those times you want to boogie.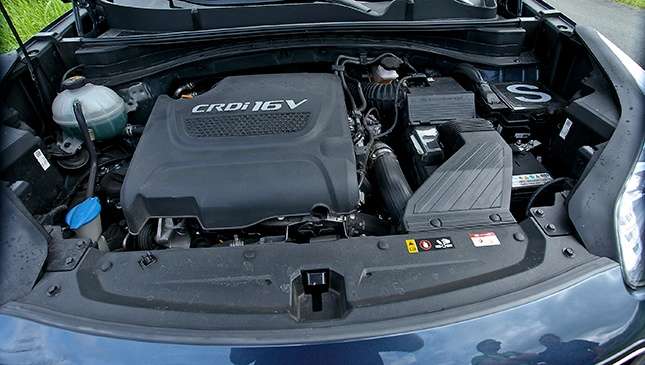 And the Sportage is a truck you want to boogie with. The 2.0-liter diesel, retuned for better emissions, also gets a 7hp bump in power to 182hp and, more important, an extra 10Nm. The power is as good as we've come to expect from Hyundai-Kia diesels, though there's a bit more turbo lag and a bit more of a wait for the transmission to kick down than in the Mazda.
ADVERTISEMENT - CONTINUE READING BELOW
Paired to this motor is a stiffer chassis with much-needed suspension revisions. Handling is sharp, and the new electric steering is more precise just off-center.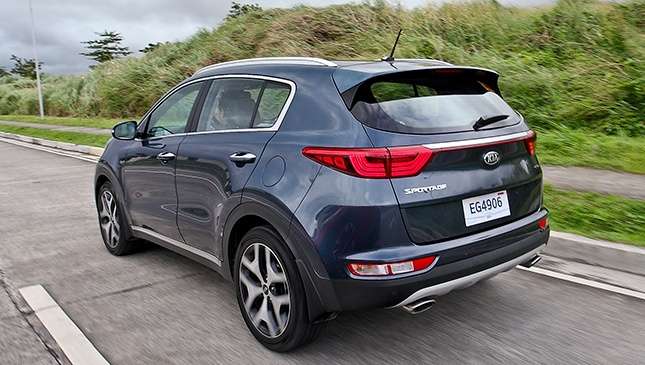 Up to a point. Past the initial tip-in, the steering isn't as intuitive as the CX-5's, and body movement isn't as fluid, with body roll stopping abruptly rather than leveling out. Still, there is very little ride penalty for the extra athleticism. You can certainly tell that the thin tires are bouncing around over road imperfections, but that never quite filters into the cabin. It's the refinement that's actually most impressive: There's little wind or road noise, and the interior build compares favorably to the CX-5. This solidity pays dividends in sound quality, with the sound system boasting sharper and clearer mid range tones than the Mazda's.
As such, Kia no longer finds itself chasing the Japanese in its quest for market relevance. It provides a European, almost Germanic, feel at a price point that undercuts the likewise premium-feeling Mazda.
SPECS: KIA SPORTAGE GT LINE AWD
Price: P1,795,000
Engine: 2.0-liter DOHC I4 turbodiesel
Power: 182hp @ 4,000rpm
Torque: 402Nm @ 1,750-2,750rpm
Transmission: 6-speed automatic
Layout: AWD
Seating: 5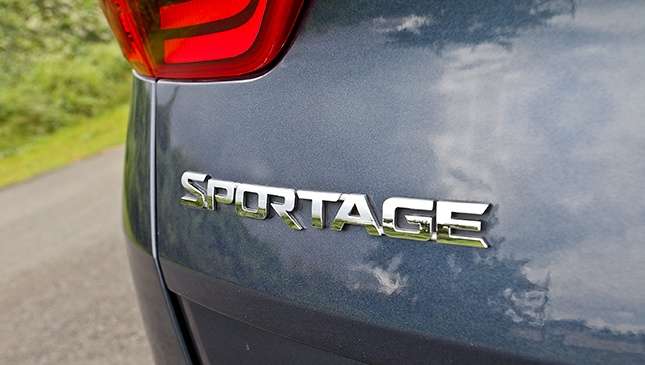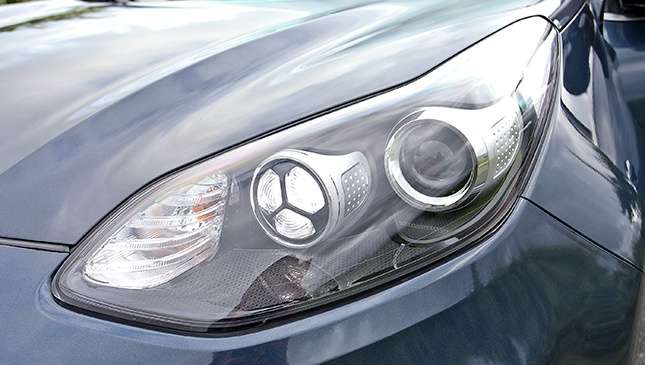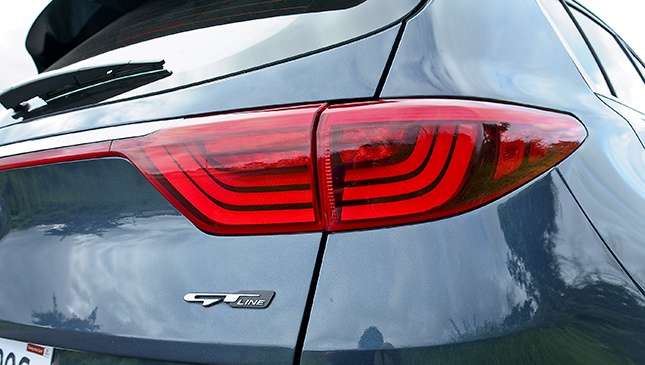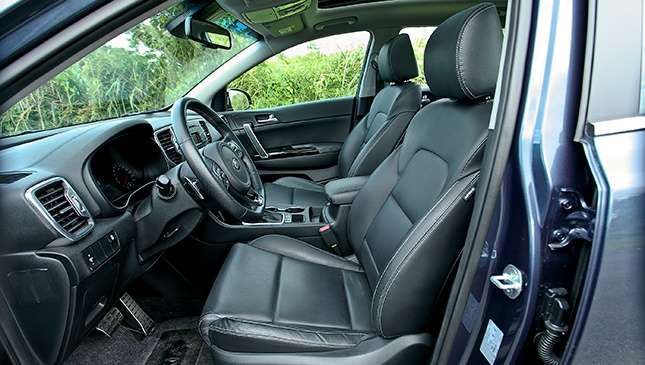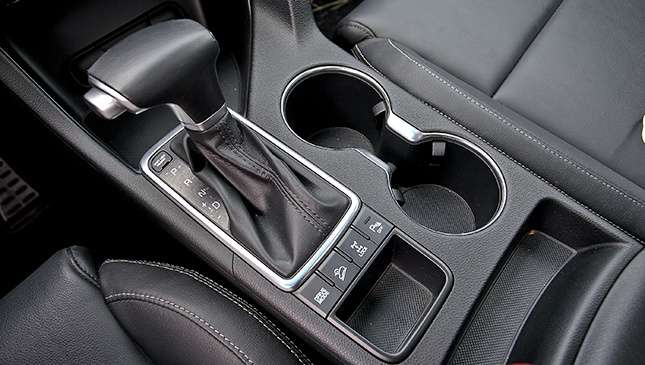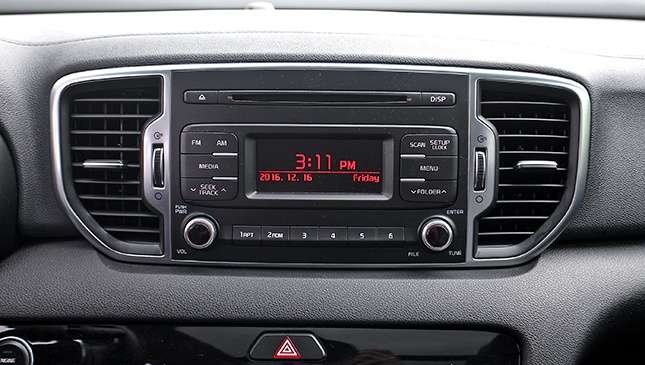 UP NEXT: Mazda CX-5