To say that the Toyota Hiace is a big deal for Filipinos is an understatement. Don't believe me? Then consider the fact that Toyota chose to have the world reveal of the current iteration—no, not just a regional launch, as in the first time the entire freakin' world would ever see it—here in the Philippines. Not in Tokyo, or Thailand, or anywhere else that would seem like a more suitable location. But right here in Metro Manila. 
And so here it is, dear readers, the sixth generation of Toyota's iconic and ever-reliable van. In this review, we tested the new top-of-the-line variant. 
Styling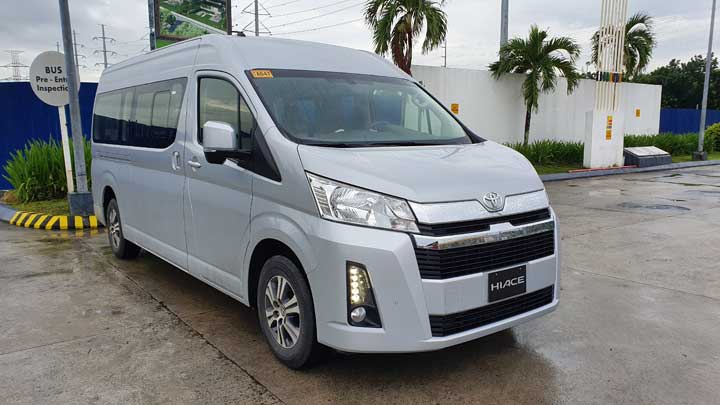 Six generations in, and the Hiace is still styled like a van. Design languages might come and go, but in the end, a big people hauler still needs to be...well, big. The GL Grandia Tourer stretches to 5,915mm x 1,950mm x 2,280mm, with a wheelbase of 3,860mm. What do those numbers mean? Well, its 5,915mm length means it sticks out of (or won't even fit) most conventional parking slots. The 2,280mm height means most multi-story parking lots are out of the question, and the 3,860mm is longer than the length of a Yaris. Yeah, the Hiace is big alright. 
ADVERTISEMENT - CONTINUE READING BELOW ↓
That said, though, it is a little more stylish compared to before. The all-new Hiace now sports a hood with an imposing grille like its more expensive stablemate, the Alphard. Unlike the Alphard, though, this van gets big halogen headlamps instead of LED. On the side, you get a somewhat high beltline with deep character lines that give it a very sharp, rectangular shape. There's a big reason behind that jutted nose, by the way, which we'll get to soon. 
Interior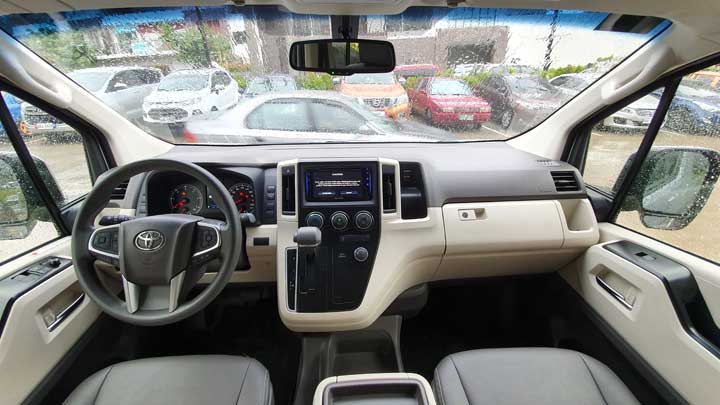 Just like the outside, the cabin of the all-new Hiace is likewise quite large. The front seats feature a high entry point (naturally) and have ample room despite the sizeable center console. On the dashboard, we like the ergonomic layout and dash-mounted shifter. The handbrake, however, could've been placed higher, as reaching all the way under the seat can get tiring. In the rear, there's enough room for a five-foot person to stand comfortably with headroom to spare, and it feels less like a van and more like an economy seat aisle with the amount of space available. In all, 14 people can fit inside.
ADVERTISEMENT - CONTINUE READING BELOW ↓
Recommended Videos
Will all 14 be comfortable, though? During this drive, we only fit as many as nine, and there was plenty of room for everyone. With a full load, though, we imagine the econo-seats won't be so comfy on a long drive—they don't recline all the way back, and the rearmost seats don't have that function at all. And that's not even taking cargo into account. 
Engine performance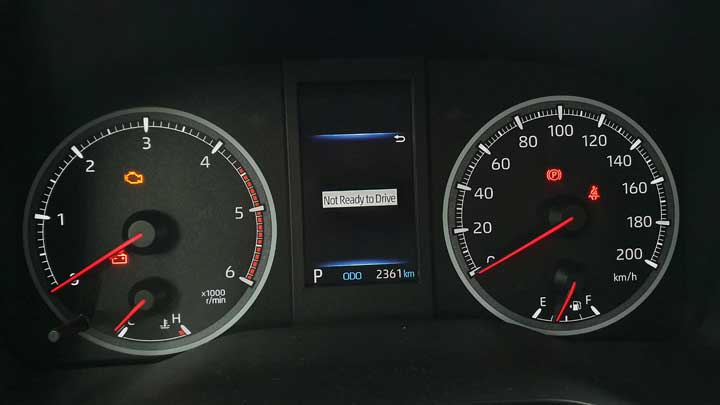 Remember that jutted nose? Well, unlike its predecessors, this Hiace ditches the cab-over design in favor of a front-mounted engine. And that powertrain is a 2.8-liter turbodiesel capable of 161hp and 420Nm, mated to a six-speed automatic. There's enough oomph to power the van for most situations even at the lower rev ranges. Still, we expected just a tiny bit more torque for the package. Stopping power is a little tricky, but you expect that from a van this big. A mix of city driving and a drive to Tagaytay and back netted us roughly 7km/L from the 70L tank. 
ADVERTISEMENT - CONTINUE READING BELOW ↓
Ride and handling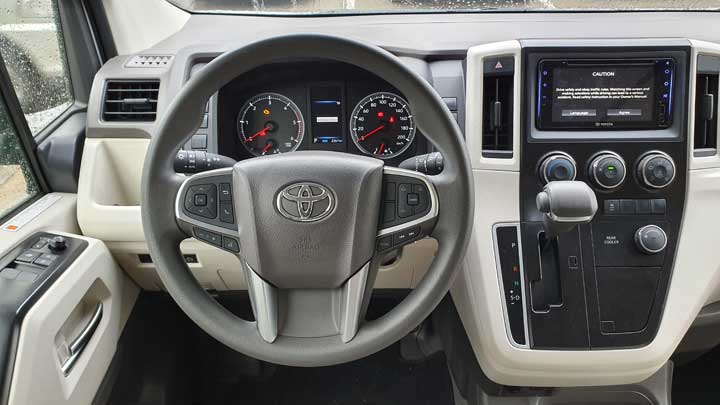 Thanks to the engine being placed in front of the driver instead of underneath, the steering wheel placement is less truck-like and more driver-centric. The same goes for the handling—with the weight concentrated up front, this Hiace is more car-like to drive compared to its predecessor. Save for adjustments to account for its length, it almost feels like you're driving a light-steering midsize SUV. But those adjustments are considerable. You really do need to take into account its length and vertical clearance wherever you go. Ride comfort, meanwhile, is pretty good up front and comfortable up to the rearmost seat.
Extra features
Extra goodies onboard the all-new Hiace include a 6.9in touchscreen up front and an abundance of charging ports stretching back to the third row. There are also controls for the rear air-con vents, but we found the system to be sorely lacking when it came to cooling the entire cabin. 
Verdict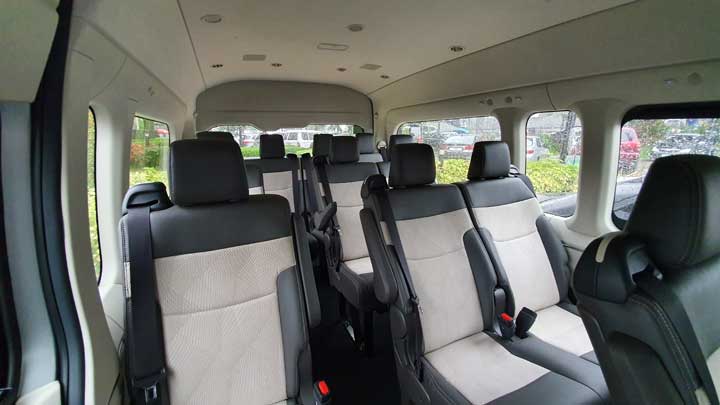 As far as a comfortable and spacious van goes, the all-new Hiace ticks nearly every box while giving you a surprisingly stylish and modern package. This variant, however, presents a sizeable challenge to the average consumer: its price. While there are more affordable variants available, the GL Grandia Tourer retails for well over P2 million—roughly P400,000 more than the comparable Nissan Urvan Premium AT. Then again, this is the Hiace we're talking about. We're sure the demand for this van won't wane anytime soon. 
SPECS: Toyota Hiace GL Grandia Tourer AT
Price: P2,235,000
Engine: 2.8-liter turbodiesel
Power: 161hp @ 3,600rpm
Torque: 420Nm @ 1,400rpm
Transmission: 6-speed automatic
Drive layout: RWD
Seating: 14
Score: 18/20
2019 Toyota Hiace GL Grand Tourer review