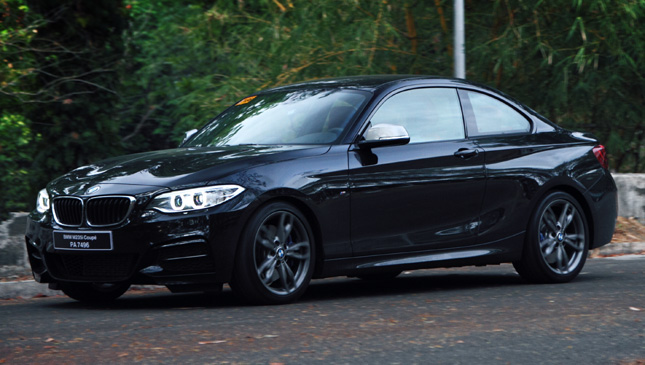 In 2011, I had the pleasure of reviewing that year's BMW 135i. It was a rip-snorting pocket rocket with a 3.0-liter in-line-six under the hood. The way it was tuned, its engine didn't hum at idle—it burbled with ominous portent instead. I didn't want to admit it, but that 135i frightened me.
ADVERTISEMENT - CONTINUE READING BELOW ↓
For that photo shoot, I booked Mikko David, our lensman and tame racing driver. I asked him to try out the car, and he did things I might never forget. He blasted down the hills of Tanay, clipping apexes and braking late. When I would dare open my chinky eyes on a sharp turn, I saw that only half the tire would be on the asphalt, the other half on the grass. I returned the car happy for the experience, but afraid of its potential.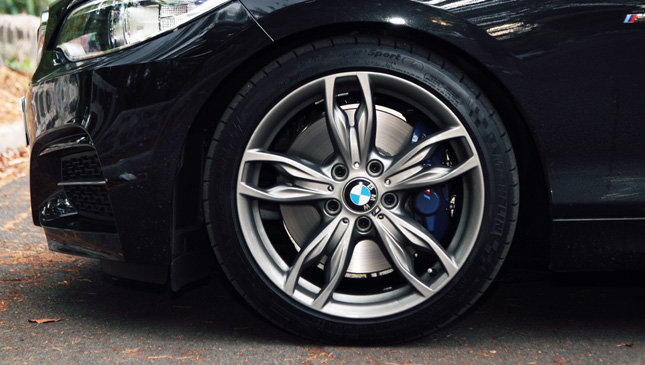 ADVERTISEMENT - CONTINUE READING BELOW ↓
Recommended Videos
It isn't love at first sight, but the M235i ticks a lot of what a desirable BMW should be. It has a long and wide hood, strong but simple body lines, and gorgeous gunmetal wheels. Through the clear windows, I could see red leather seats. The BMW I own in my automotive daydreams has these exact same seats, two doors, and an 'M' in its name.
The rich crimson leather and the austere German controls make you feel excited and assured at the same time. There's also something to be said for the scent of fresh BMW interior. If the German carmaker could bottle this and sell it, I'm sure it would make a killing. I feel giddy even before I start the engine.
On my first drive out, it's apparent that this is tamer than the other six-cylinder coupe I drove years ago. The turbo isn't as eager. The engine just feeds you enough power even with gentle jabs on the throttle. It's actually composed when navigating around the city on busy weekdays. In its docile state, it can even be mistaken for the more generic 120i hatchbacks and 320d sedans of bankers and rich college kids.
ADVERTISEMENT - CONTINUE READING BELOW ↓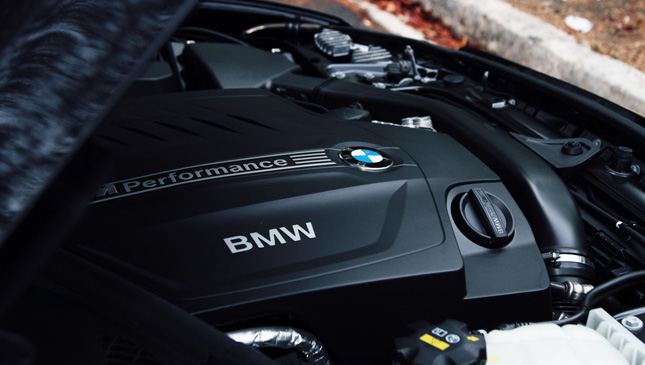 But there is a segment-defying experience when your right foot presses down with more urgency. The spirit of the 135i awakens, and 326 horses hurtle you toward the horizon. A mild roar emanates from behind, and you understand how, even if you don't do it yourself, 100kph in about five seconds is possible. The highest number on the speedometer is 260kph, and BMW says this car will max out at 250kph. I neither test nor doubt that claim. Besides, just quick bursts of speed is enough fun and danger for me.
ADVERTISEMENT - CONTINUE READING BELOW ↓
The M235i isn't unstable. As expected from an automobile of this 'breeding,' the steering, suspension, chassis and engine are evenly matched. Even when I sense all 450Nm pushing me against my seat, I can still feel the tires firmly planted, and the steering wheel remains obedient. There are also no discernible limits to grip on urban streets.
I stay in the default normal driving mode at first. But once I experience Sport mode, there was no turning back. The BMW idles at higher revs, giving me more accessible power to sprint ahead of 90% of cars on the road. I also realize the fuel consumption is the same as normal mode: 4.7km/L.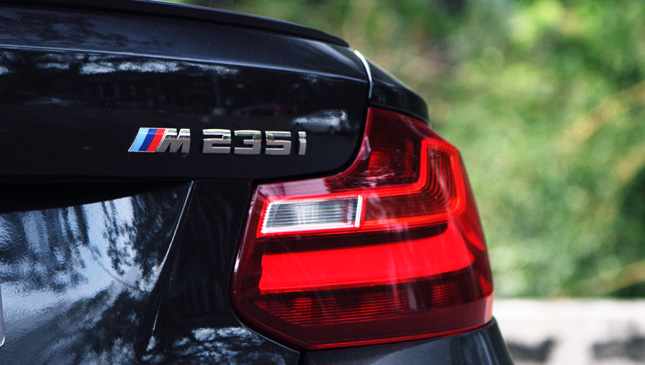 ADVERTISEMENT - CONTINUE READING BELOW ↓
I play around in Sport+ mode, but I learn that it only deactivates more electronic nannies, so I just go back to Sport. What's revelatory is Eco Pro, the setting BMW has designed to achieve the best fuel economy possible. Throttle input is so diluted in this setting that the M235i behavior becomes smooth and unhurried. You might as well call this 'driving for mother' mode.
I still miss the hydraulic steering of Bimmers half a generation ago. The electric steering of today's BMWs are tuned for accuracy, with a healthy dose of feedback dialed in. It's just that the older steering racks felt better, giving back almost mechanical feedback that made you feel more in tune with your car. Little laments aside, the M235i reveals itself as a comfortable daily driver. Some vehicles with serious muscle don't have the discipline and composure for the everyday commute. This coupe has no problem maneuvering and jostling on the road with other cars and PUVs.
ADVERTISEMENT - CONTINUE READING BELOW ↓
In the end, the M235i revels in its duality. The beast is still inside, but it dresses smarter now on the outside. This dual role has what made M cars very special. I don't fear this overpowered coupe anymore. We've both grown up and found a connection in our maturity. I'm happy feeling the brunt of its power, as well as enjoying the pleasure of its company. All is well.
The BMW M2, though...that's another matter.
SPECS: BMW M235i
Price: P4,990,000
Engine: 3.0-liter DOHC turbo I6
Power: 326hp @ 5,800 - 6,000rpm
Torque: 450Nm @ 1,300 - 4,500rpm
Transmission: 8-speed automatic
Layout: RWD
Seating: 4
Score: 18/20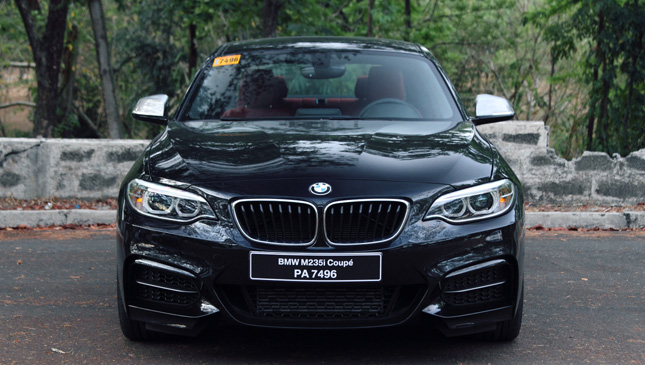 ADVERTISEMENT - CONTINUE READING BELOW ↓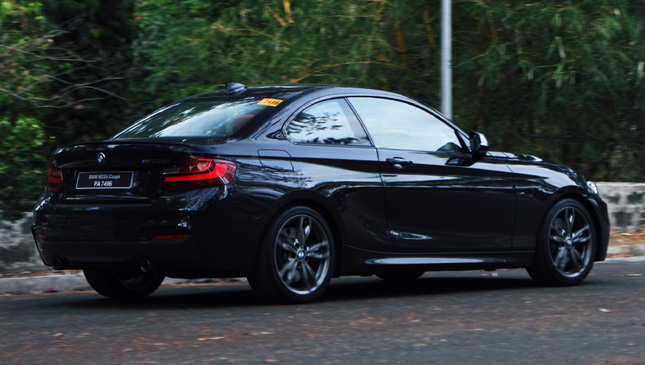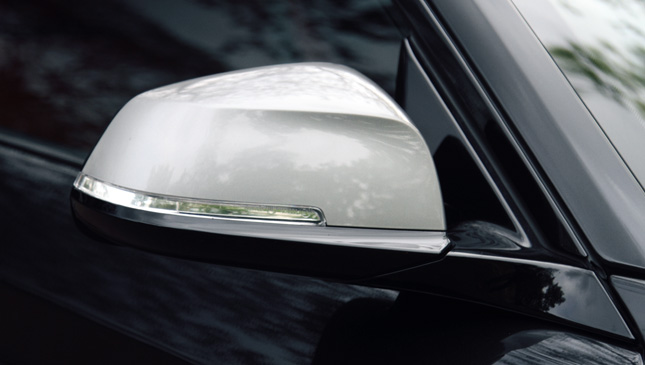 ADVERTISEMENT - CONTINUE READING BELOW ↓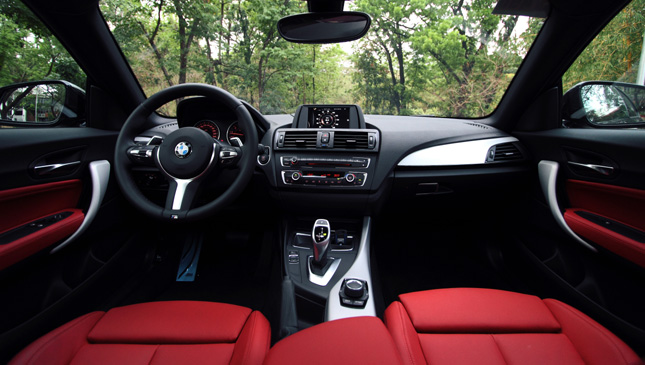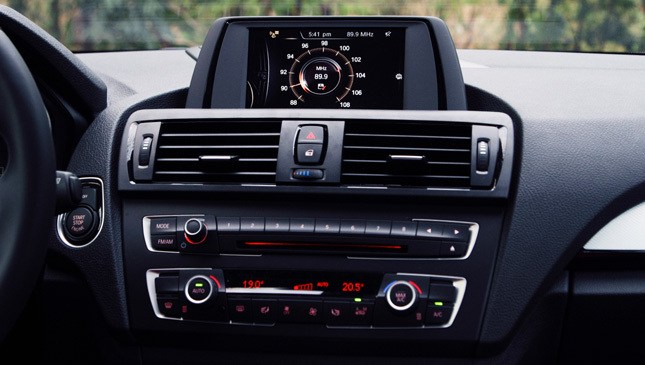 ADVERTISEMENT - CONTINUE READING BELOW ↓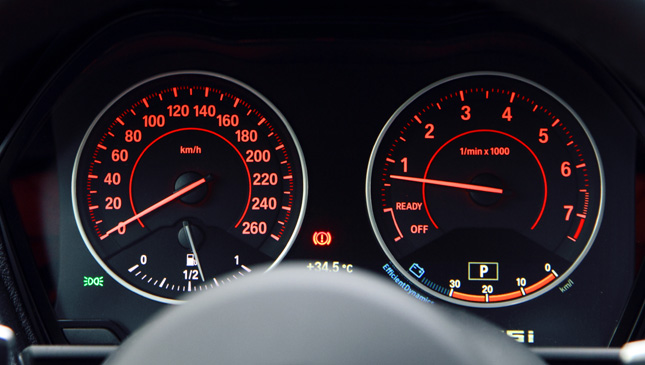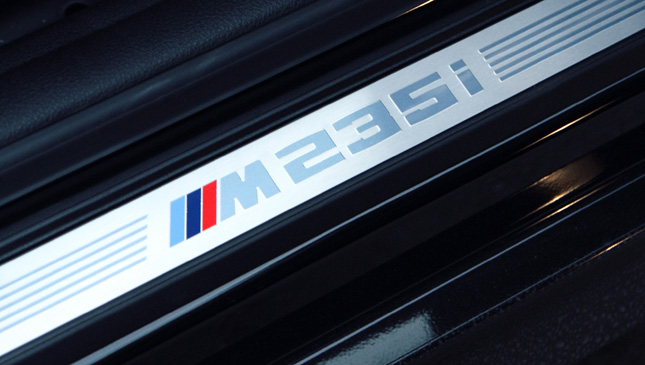 ADVERTISEMENT - CONTINUE READING BELOW ↓
Note: This article first appeared in Top Gear Philippines' July 2016 issue.