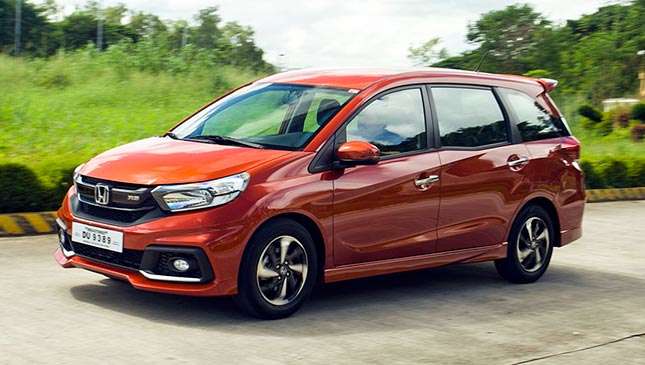 Honda's push into the budget segment via its Indian-market Brio platform hasn't always gone smoothly. Its hatchback and sedan variants managed to snag some sales, but they didn't exactly set the market on fire. However the Mobilio, a seven-seater based on a stretched Brio platform, has been a roaring success.
But while it trumped competitors in terms of drivetrain sophistication, the cute-and-cuddly Brio styling didn't quite suit the larger package. And the interior was not up to the standards set by Honda's more mainstream compact cars. This became especially apparent when Honda launched the BR-V crossover. While based on the Mobilio platform, it boasted brasher styling and a heavier-duty suspension. As such, it stole quite a bit of thunder from the mini-MPV of the lineup.
With the 2017 facelift, however, the Mobilio stages an image change more dramatic than Xander Ford's. Unlike the BR-V, which features vertically stacked styling, it goes for the daring shark-snout look of the new turbocharged Civic. The new angular appearance rivals the BR-V while still retaining the Mobilio's individuality.
ADVERTISEMENT - CONTINUE READING BELOW ↓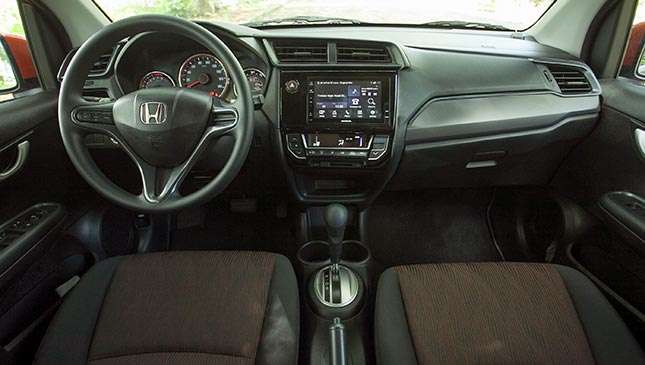 On the inside, the BR-V connection is more obvious, with the same angular, modern scheme. The cabin maintains its excellent seating flexibility, the sliding second row giving you either decent space in all three rows, or second-row legroom rivaling the available space in much bigger MPVs. Yes, the cabin is still narrow, and the third row is a tight fit for two, but in terms of carrying capacity, the Mobilio is first rate.
There's room for improvement, though. The seats feel a bit firmer than before, and while they provide good support, they're a bit too flat for long-distance drives. While there are no annoying buzzes or clunks, and the doors slam with a reassuring thump, going over a big pothole will remind you how lightweight the chassis is. There's also a whole lot of naked plastic inside the upgraded cabin, but that's not necessarily a bad thing from a long-term ownership standpoint.
ADVERTISEMENT - CONTINUE READING BELOW ↓
Recommended Videos
What will concern owners is the drivetrain. Our top-of-the-line RS tester features a 1.5-liter engine mated to a continuously variable transmission. As with other modern Honda CVTs, it uses a locking torque converter for better durability and more positive power delivery than 'rubber band' CVTs of Hondas past. And while many MPV owners are allergic to the word 'gasoline,' this petrol motor delivers decent fuel economy on the highway, with over 20km/L possible at a sedate 80kph. In-city, that drops into the 6-8km/L range, but given how bad traffic is nowadays, that's not surprising.
Driven solo, the Mobilio offers enough pep—understandable, considering it weighs only a smidgen more than a Honda City. With seven on board, it's still game. The CVT keeps things humming along, even on uphill slopes, though you'll have to put up with more noise.
On curvy mountain roads, the Mobilio RS shines, thanks to its tidy handling and compact dimensions. It's not quite as exciting a steer as a Civic RS or even its BR-V platform-mate, whose longer-stroke suspension and bigger wheel-tire combination give it a distinct advantage in endurance driving. Five-lug hubs give you more aftermarket wheel options to boot! But the Mobilio is certainly a better steer than its main competitors. And that extends to in-city use: The humble little Honda loves to zipper through traffic and tight parking lots, where the rearview camera comes into play.
Aside from that camera, there's Honda's latest attempt at multimedia integration. Where higher-end models get Apple CarPlay, the updated Mobilio gets a new head unit featuring a user-friendly tablet-style display. It better integrates Bluetooth music streaming and a more responsive on-board navigation compared with previous attempts by the brand.
ADVERTISEMENT - CONTINUE READING BELOW ↓
There's also a wireless transceiver that allows for Internet browsing through a built-in browser, or smartphone screen mirroring. Unfortunately, the former feels a tad perfunctory, while the latter is slower and laggier than the wired PhoneLink option on some other touchscreen displays. That said, Bluetooth streaming is done commendably well, with crisp sound all the way back to the third row, and integrated steering controls allowing for easy playlist navigation.
So, it might not have the same gee-whiz performance as the turbocharged Civic RS, but the Mobilio has got the looks, the toys, and the pedigree to dominate its small but fast-growing market segment.
SPECS: Honda Mobilio 1.5 RS Navi
Engine: 1.5-liter gasoline I4
Transmission: continuously variable
Power: 118hp @ 6,600rpm
Torque: 145Nm @ 4,600rpm
Layout: FWD
Price: P1,029,000
Seating: 7
Score: 17/20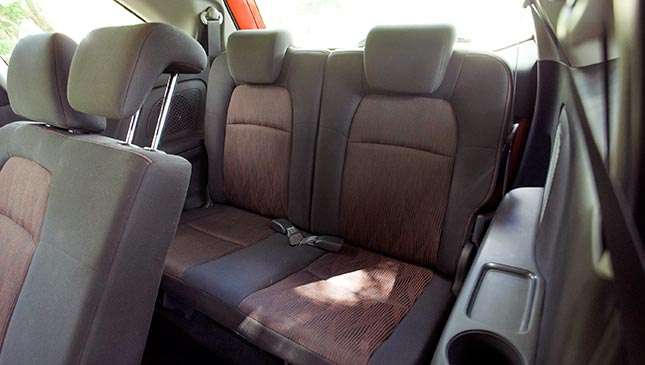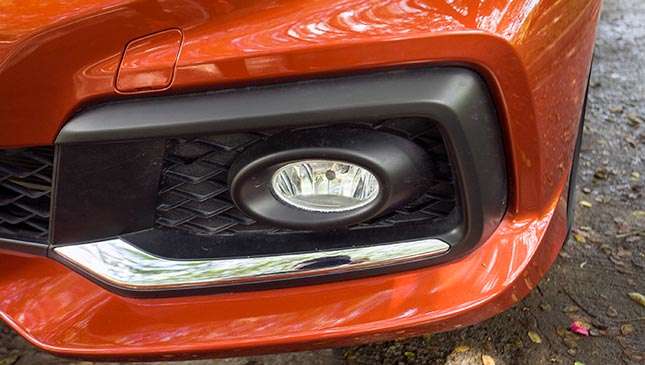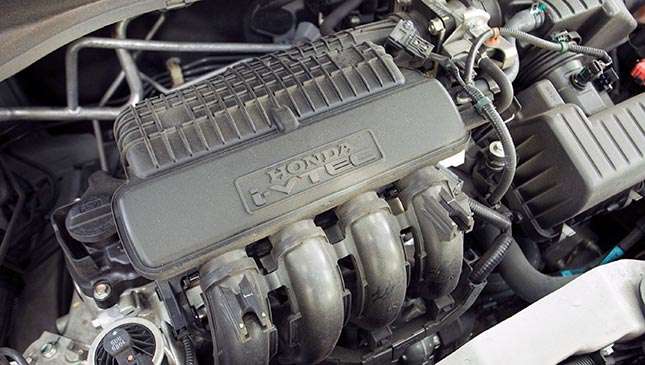 ADVERTISEMENT - CONTINUE READING BELOW ↓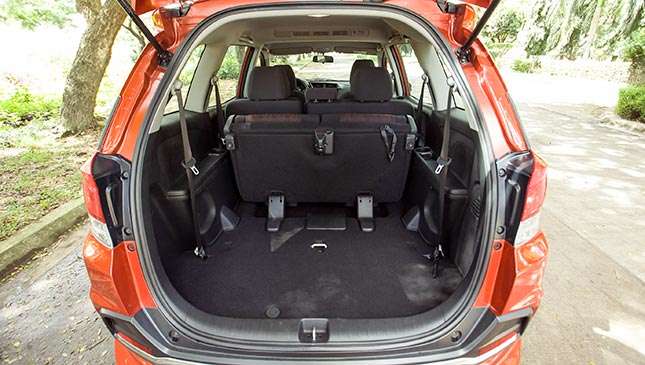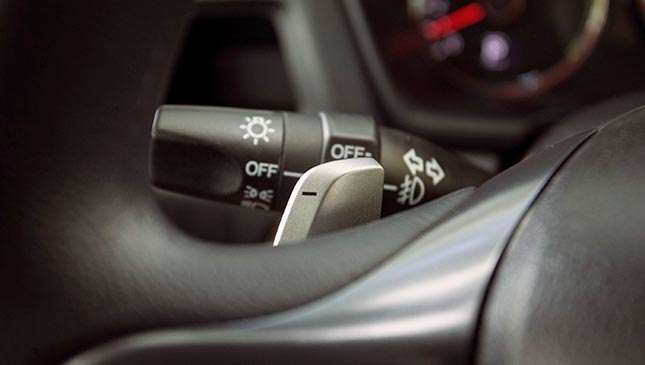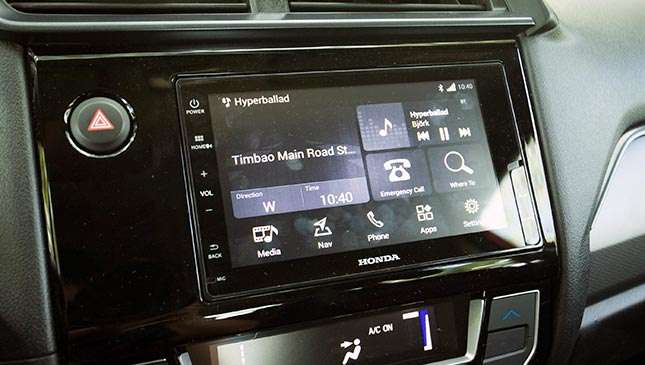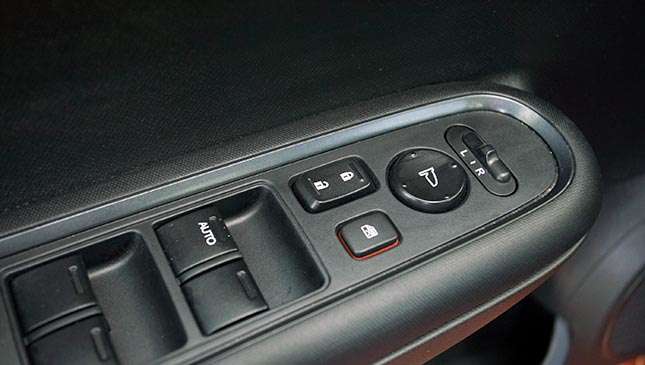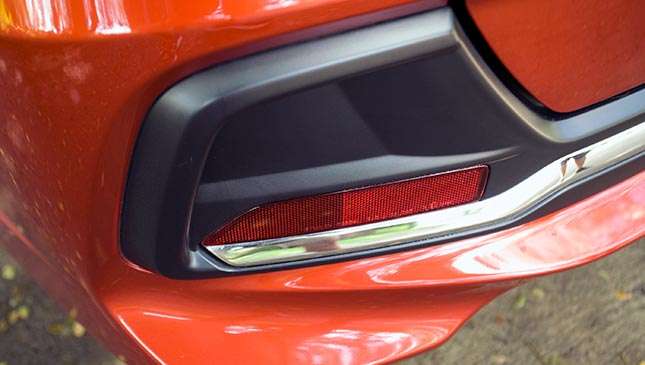 ADVERTISEMENT - CONTINUE READING BELOW ↓