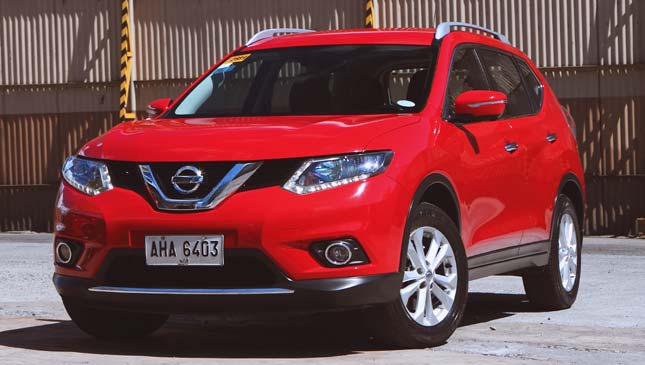 The compact SUV has a special place in a carmaker's lineup. It's too expensive to be a mass-market cash cow, so it's not compromised just to appeal to most consumers (let's face it—what most people want is boring anyway). But its price point is not high enough to be fully loaded with expensive options. It therefore represents a manufacturer's car-engineering prowess and also attainable ownership.
ADVERTISEMENT - CONTINUE READING BELOW ↓
If this is the third-generation X-Trail's role for Nissan Philippines, it's doing its part very well. In the looks department, it acquits itself nicely. It wasn't always this way. While the first model had an appealing boxy aesthetic, Nissan liked it so much that it didn't bother improving the design for the next generation. The newest version brings the X-Trail back to fighting form. This Fiery Red hue is attractive and eye-catching, but it's just bright enough not to irritate anyone's vision. The daytime running lights around the headlamps and the clear taillights give a nice JDM vibe.
My first meeting with my long-term review unit was a mixed bag, but mostly good. When I first sat down and felt the dashboard, there were no creaks and the cabin seemed relatively fresh. Then I saw that there were almost 30,000 clicks on the odometer. Unless Nissan Philippines has this test car detailed every month (which I don't believe because of the little nicks and scratches on the body), the build quality is impressive. With proper maintenance, the X-Trail can go the distance like other trusty Nissans over the decades.
ADVERTISEMENT - CONTINUE READING BELOW ↓
Recommended Videos
The interior is just the right mix of comfort and sleekness. It's a two-tone affair: cream-colored above the beltline, and mostly black below, interrupted by properly placed bits of chrome. Cubbyholes and cupholders are typical of this class, although the cabin doesn't feel extraordinarily storage-friendly. After a week, it was easy to clutter with seemingly innocuous items like receipts and unused Starbucks napkins.
But here's a neat party trick: The main cupholders between the front seats have a cooling function. Tiny vents routed from the A/C chill the drinks you place there. This is actually a neat legacy feature, as the very first X-Trail also had a beverage cooling bin. We know what you're thinking, and no, it's not strong enough to make your beer ice-cold.
The leather seats may not have a ventilation system, but they offer good support. Even if they're not powered, you barely have to fiddle with them once you've found your desired position. I only had to tweak them once in a span of two weeks. With a leather steering wheel that adjusts for reach, it's a cinch to find the perfect driving position even if your body is on the large side. There's even a convenient spot where I can rest my knee—quite useful on long drives or when in gridlock.
ADVERTISEMENT - CONTINUE READING BELOW ↓
With all the X-Trail's features, ownership is hassle-free. Keep the remote key fob in your pocket and just press the silver button on the door handle to unlock the driver-side door. As a security precaution, opening the rest of the passenger doors requires a double tap on the remote's unlock button. Once you're seated inside, step on the brakes and press the engine start button. In what is becoming the norm in modern vehicles, a nifty animation in the information cluster plays as soon as the engine comes to life.
On the road, the X-Trial is a pliant driving companion. There's ample power from the 2.5-liter engine for rapid bursts of speed in the city. I notice you have to step on the accelerator a little hard, though, as the CVT doesn't 'downshift' right away. The brakes are fairly matched with the powertrain, and will halt the crossover quickly if some stupid motorcycle rider suddenly cuts in front of you.
ADVERTISEMENT - CONTINUE READING BELOW ↓
On the open road, the Nissan reveals its fun side. When overtaking and tackling corners, the X-Trail seems to shrink as its handling transforms into something more akin to that of a compact sedan. Of course, there are limits to how much it can defy physics. Approach a hairpin too fast and you'll feel the 17-inch tires protest, but the vehicle will still leave you with enough control to pull yourself through.
The cruise-control function, accessed via the multifunction steering wheel, is also convenient when driving on expressways. This complements the X-Trail because the chassis is so stable and the engine is so strong that velocities seem slower from inside the cabin. I've caught myself doing 30kph more than what I thought I was doing. By locking the speed just below the legal limit, you can raise your right leg, relax, and avoid being caught by hidden radar guns.
It's these moments of calm that highlight how comfortable the X-Trail is, and how its features help you achieve a relaxed state. Aural entertainment comes in the form of a five-inch multifunction display with CD, radio, Bluetooth, auxiliary and iPhone connectivity. The software interface is easy to understand, and as soon as you plug in your smartphone, the system powers up. Operation is seamless, too, with the screen displaying album art and music info.
ADVERTISEMENT - CONTINUE READING BELOW ↓
My only complaint has to do with the audio controls on the tiller. Switching song tracks requires thumbing a switch up or down, while adjusting the sound volume is done by thumbing another switch below it left and right. It feels counterintuitive, and I changed songs several times when I wanted to regulate the volume.
In the worst traffic conditions and without any kind of fuel-saving effort, the X-Trail can return a little over 5km/L. In light city traffic, like on increasingly rare weekends, this climbs to about 9km/L. On the highway, I managed to record figures in the 13km/L range. But if you're worried about range, the 60L fuel tank will get you to almost any vacation spot without stopping for gasoline.
When you do stop for coffee or a quick break at the crowded and massive service stations dotting the expressways, the X-Trail has a 360-degree camera system called 'Around View Monitor' to help you park. The view seems a little too constricted for me, so I only use this as a backup to old-fashioned parking methods. Still, it's a useful toy to have.
ADVERTISEMENT - CONTINUE READING BELOW ↓
If you do plan on bringing company along, do note that while Nissan calls this a seven-seater, this is not an MPV by any means. Yes, there's a third row with seats and seatbelts, but this is better left to people with short legs or who like riding with their feet tucked underneath. The third-row floor is shallow, so dexterity and tininess will be needed here. Young families might be able to use this section for kids and nannies. Those seated on the second row will be fine, and can even enjoy the A/C vents there.
I'm also glad to see that Nissan's climate-control systems haven't lost their glacial touch. Even in summer when temperatures soar, I didn't need to move the A/C from its 23°C setting.
By itself, the X-Trail is practically a sure bet. It's fun and easy to drive, roomy, good-looking, and filled with modern creature comforts and safety features. It's everything the newly resurgent Nissan Philippines could ask for in a compact-SUV entry.
ADVERTISEMENT - CONTINUE READING BELOW ↓
The problem is, everyone has gotten better in this category. The Toyota RAV4, the Mazda CX-5 and the Hyundai Tucson are equally stylish and marvelously engineered offerings. And let's not forget Kia's Sportage, which would be a threat if it were marketed properly.
In the end, the consumer wins again. And if a buyer opts for the X-Trail, he will be rewarded with a vehicle that will no doubt earn its special place in his garage.
SPECS: Nissan X-Trail 2.5 4WD CVT
Engine: 2.5-liter DOHC I4
Transmission: CVT
Power: 171hp @ 6,000rpm
Torque: 233Nm @ 4,000rpm
Drive Layout: AWD
Seating: 7
Price: P1.599 million
Score: 17/20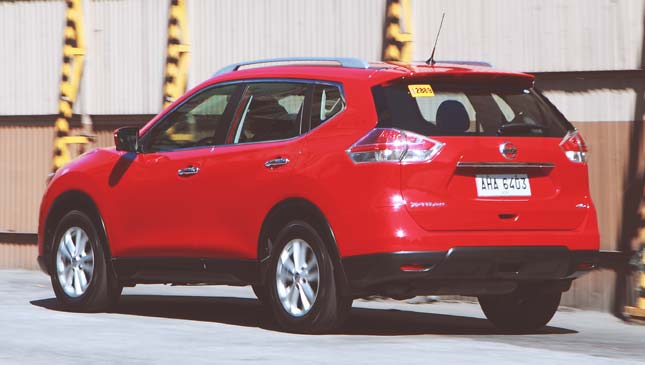 ADVERTISEMENT - CONTINUE READING BELOW ↓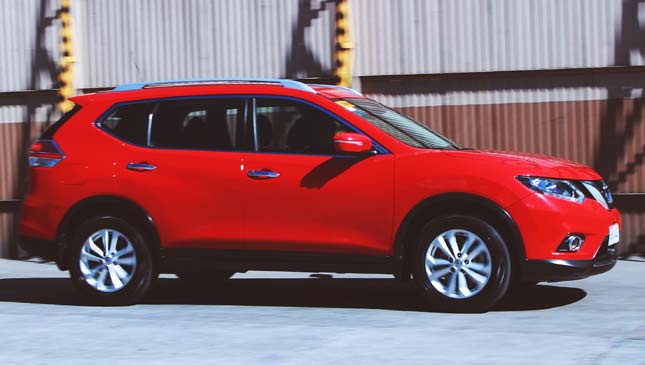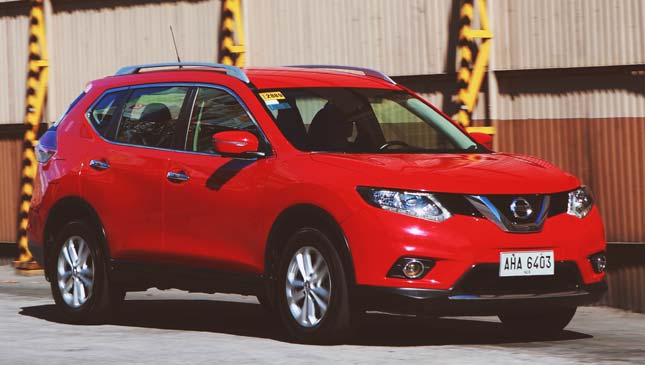 ADVERTISEMENT - CONTINUE READING BELOW ↓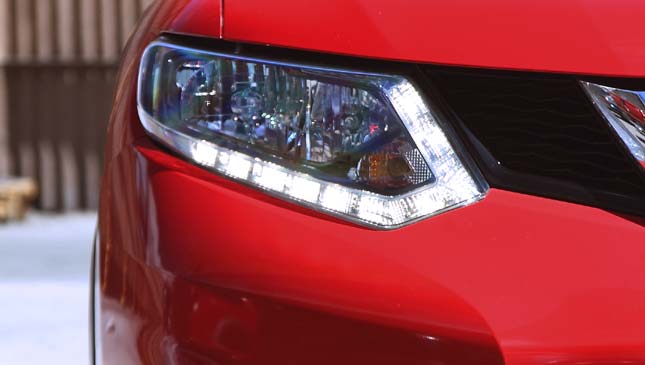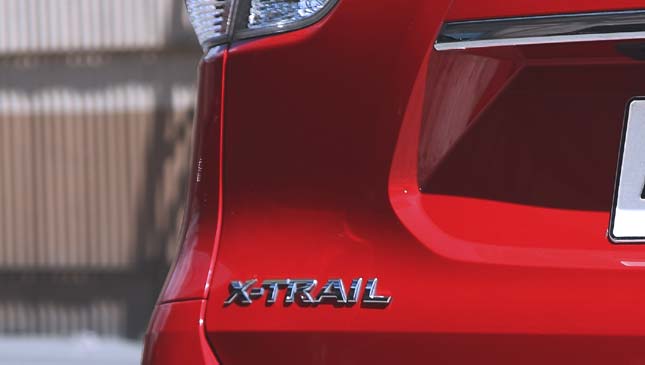 ADVERTISEMENT - CONTINUE READING BELOW ↓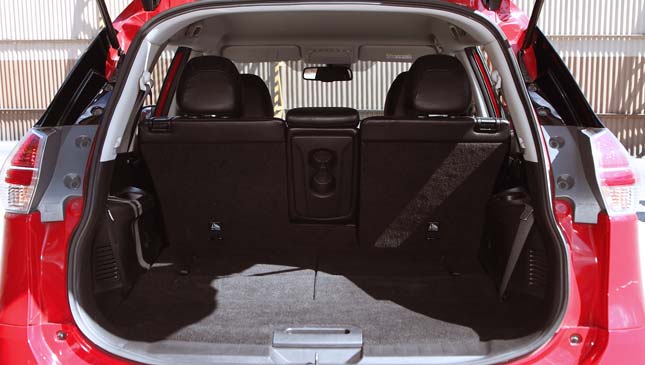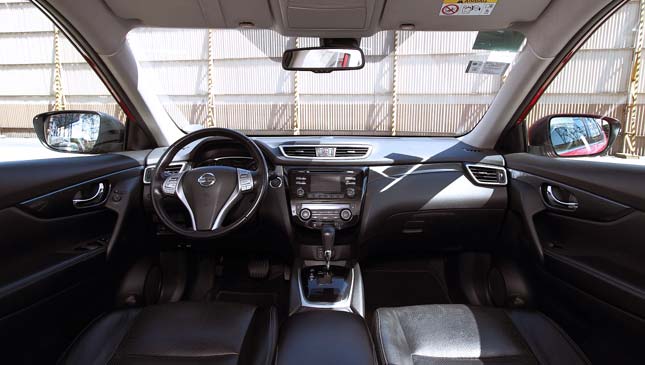 ADVERTISEMENT - CONTINUE READING BELOW ↓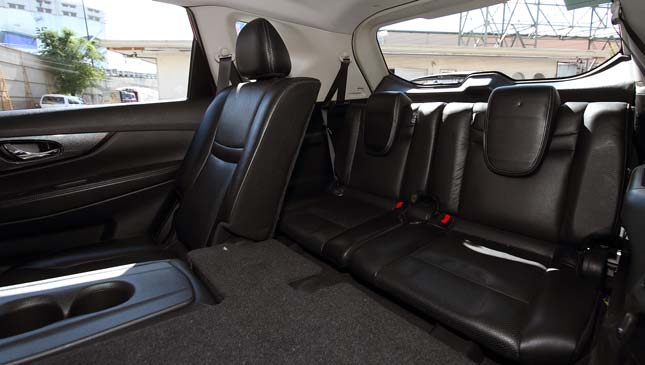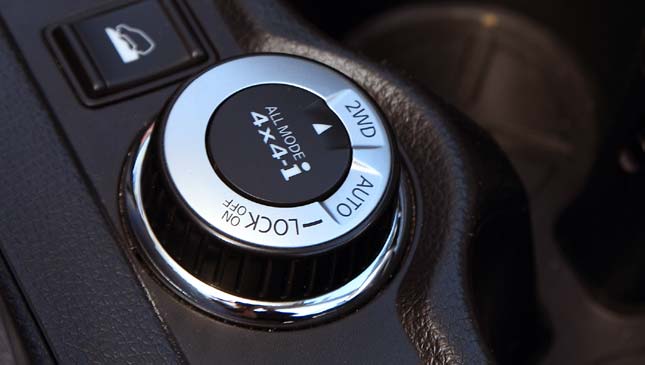 ADVERTISEMENT - CONTINUE READING BELOW ↓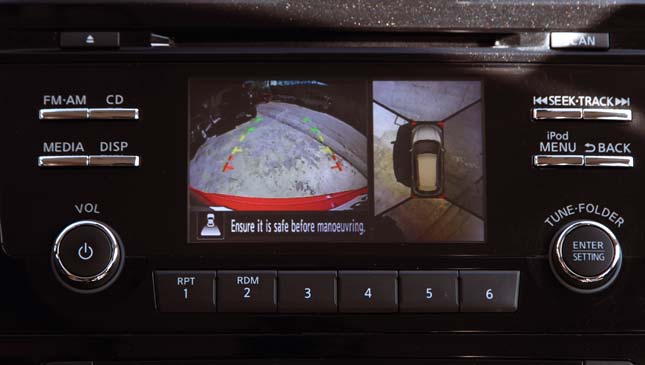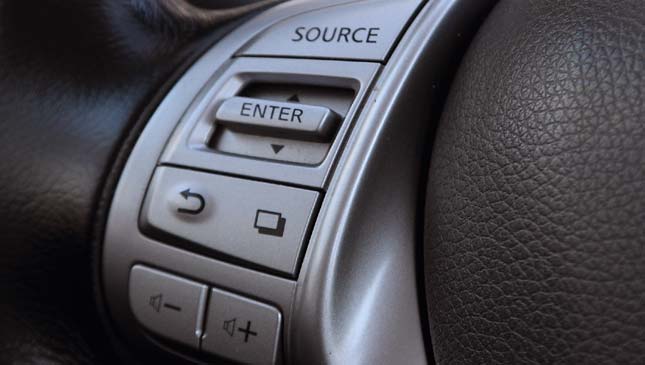 ADVERTISEMENT - CONTINUE READING BELOW ↓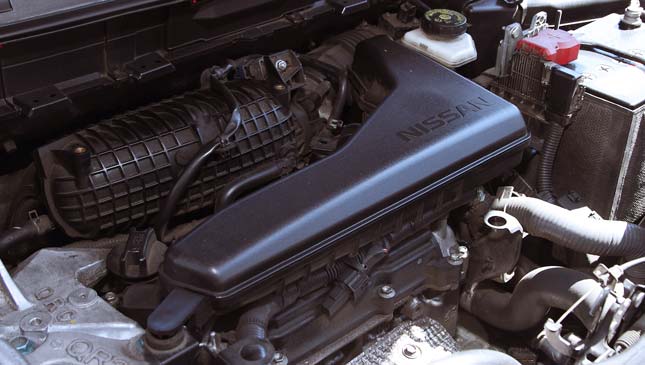 Note: This article first appeared in Top Gear Philippines' April 2016 issue.