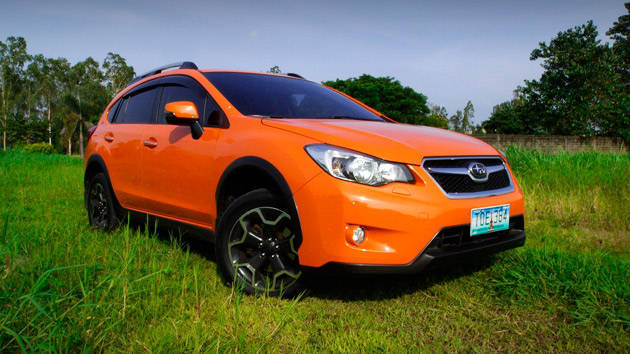 Once upon a time, the Subaru Forester was a quirky cross between a station wagon and an SUV. But with the growing crossover market, it has matured into a mainstream crossover. One could even argue that it has become a true SUV. In the meantime, more and more carlike crossovers have come out, targeting the lower end of the crossover market vacated by the Honda CR-V, the Toyota RAV4 and the Subaru Forester. There's big money to be had here, which explains why Subaru built the XV. But don't write it off as a niche-filler. This car is more than just a paint-by-numbers special.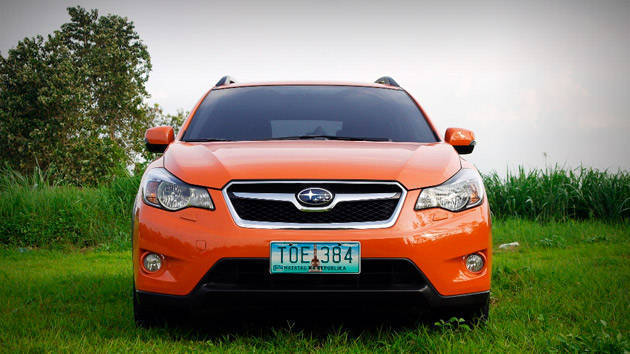 ADVERTISEMENT - CONTINUE READING BELOW ↓
STYLING
The XV is perhaps the most dynamic and most exciting-looking car in Subaru's catalog, with lots of purposeful plastic-cladding and chunky edges and corners. It's a low-slung and sleek shape, but several inches higher off the ground than you expect it to be. The new Subaru fascia looks great here, though not as "in-your-face" as on the Forester. Roof rails and fantastic laser-cut 17-inch wheels round out the premium appearance package. Sat next to this, the new Impreza sedan looks a bit bland in comparison. Which is right strange, since the XV is basically an Impreza hatchback on stilts.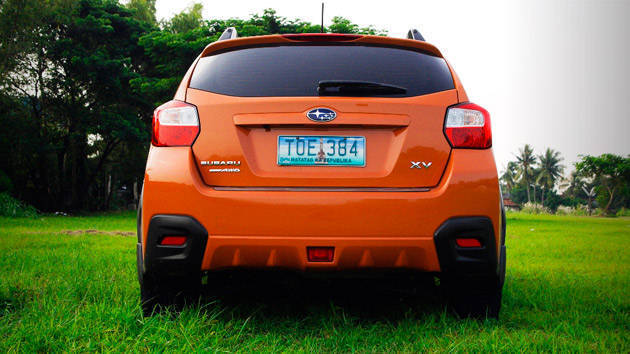 ADVERTISEMENT - CONTINUE READING BELOW ↓
Recommended Videos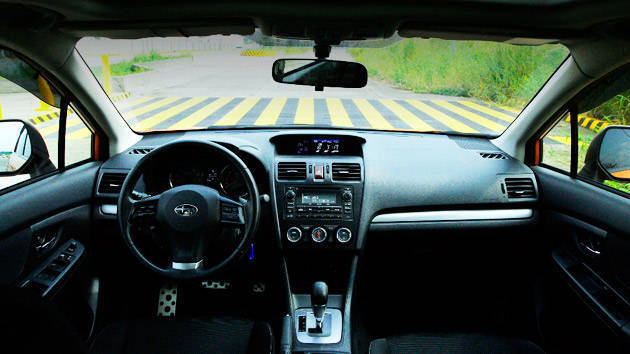 INTERIOR
Subaru's interior design language is refreshingly clean and straightforward. Dark interior fabrics and plastics are pleasant to look at and touch, and ergonomics are top-notch. You know a car is built for serious drivers if the handbrake is easier to reach than the stereo controls. The seats are well-shaped with good knee support, and the interior is surprisingly spacious given the swoopy roofline. Headroom is not as generous as the tall-boy Forester, but it's still decent, even in the backseat. Where the XV feels compromised is in the boot, which is on the small side for a crossover.
ADVERTISEMENT - CONTINUE READING BELOW ↓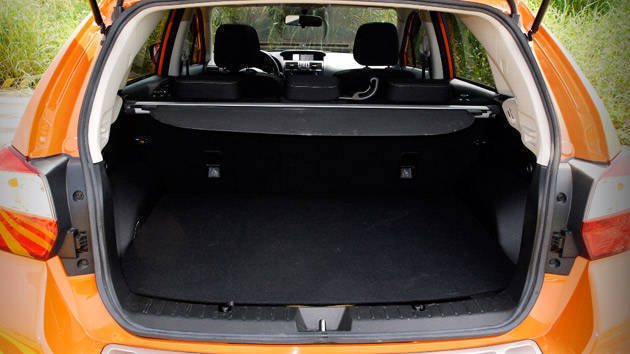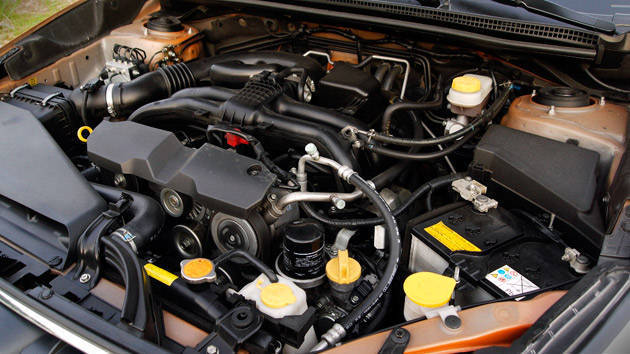 ADVERTISEMENT - CONTINUE READING BELOW ↓
ENGINE PERFORMANCE
The 2.0-liter boxer may not be the high-revving direct-injection motor from the BRZ, but it's more than capable. Despite the permanent all-wheel drive system and typically power-sapping CVT, it feels strong and, if anything, engagingly responsive in traffic. It's only at higher speeds that you start to feel any lack of power. Thanks to the CVT, it cruises at under 2,000rpm at 100kph on the highway, and returns 16-18km/L at 80kph. In the city, full-time AWD limits economy to 6-8km/L, but there are 2WD competitors that are just as thirsty.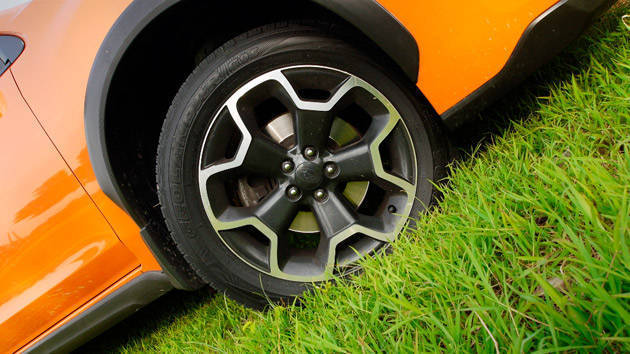 ADVERTISEMENT - CONTINUE READING BELOW ↓
RIDE AND HANDLING
A long-stroke suspension mated to the light, aerodynamic Impreza body makes the XV more supple, quiet and comfortable than other Subarus. While the XV is easy to thread through traffic, the convex passenger-side mirror makes merging difficult. Whatever you may have been told about AWD, on a vehicle with little in the way of power or off-road credentials, it's completely unnecessary. That said, the boxer engine and AWD layout give the XV an enjoyably neutral balance and good precision. It's not quite as fingertip delicate as the Mazda CX-5, but it makes us yearn for an XV STI.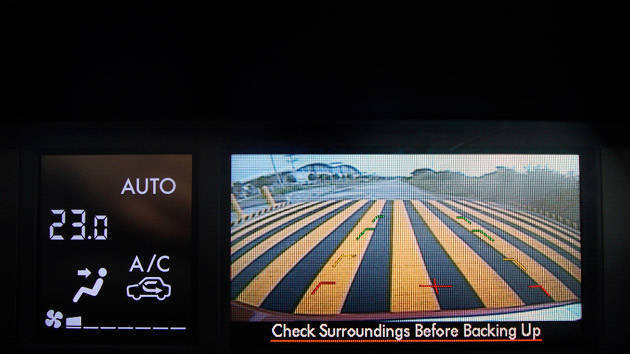 ADVERTISEMENT - CONTINUE READING BELOW ↓
EXTRA FEATURES
The XV Premium comes standard with a punchy six-speaker stereo system, backing-up sensors, a sunroof, and a colored central display screen that shows things like AWD function and fuel consumption. The intuitive fuel-tracking graph is particularly useful for peso-conscious drivers. The Premium package also includes exclusive orange paint, HIDs, LED-backlit gauges, a backing-up camera, power-folding side mirrors with indicators, and dual-zone climate control. It's an P80,000 premium over the regular XV, and a whopping P180,000 more than the Impreza 2.0i Sport, which comes with leather. Is it worth the premium? Buyers seem to think so. It outsells both its stablemates handily.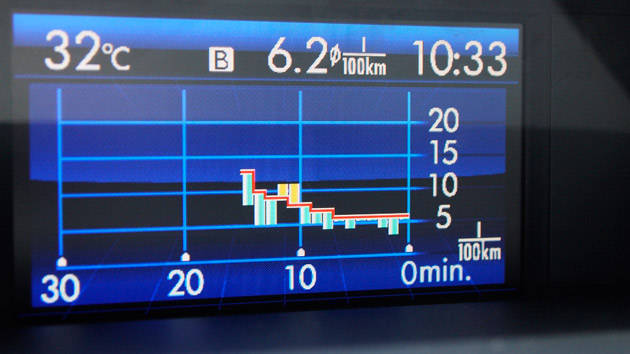 ADVERTISEMENT - CONTINUE READING BELOW ↓
THE VERDICT
On paper, the XV is merely an Impreza on stilts. But in the real world, it feels like a much better product. Those extra inches in ride height pay dividends in driving confidence, ride comfort and usability. Not to mention good looks. We wish Subaru would sell this car with a stick shift and a turbo, or better yet, a turbodiesel. But it seems the target market--mostly urban dwellers--doesn't seem to mind at all. Even without the Forester's off-road X-Mode or turbocharged XT variant, the XV is one of the best small crossovers on the market today.
SPECS: SUBARU XV 2.0i PREMIUM
Engine: 2.0-liter horizontally opposed four-cylinder gasoline
Transmission: CVT with 6-speed mode
Power: 150hp @ 6,200rpm
Torque: 196Nm @ 4,200rpm
Drive layout: AWD
Seating: 5
Price: P1,478,000
Score: 17/20
Photos by Niky Tamayo