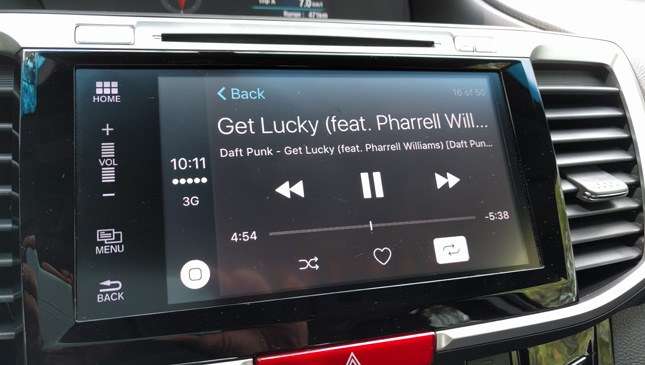 On February 14, Valentine's Day, a magnitude 10 earthquake will surely rock the cities of Pasig, Pasay City and Manila where motels are mostly based. Profit is primordial to the minds of the motel owners, so these structures were designed with tight alleys to allow customers to park their cars in just a single slot, check-in for three hours, do their business, and then leave.
Either you're with your wife or someone else, who wants to be seen inside a motel? You must go in and out in a quick, swift manner…just like Batman does with his Batcave. However, not all cars are made for motel drive-ins. There are features that can be annoying and may instantly destroy the romantic night of lovers.
Continue reading below ↓
Recommended Videos
Beer sessions do wonders, and based on inputs gathered from some of my friends and their friends' friends who are motel regulars, they say that such situations can really be very frustrating. Particularly when you and your date are raring to go.
Do not allow any of the following to ruin your Valentine's Day. Before checking in, check your car first.
1) Big turning radius - Motels have a very small parking space. With this, it is important that your car have a small turning radius for the driver to clear steer from the area without damaging the car. Or else, couples waiting for their turn will have a clear view of you and your partner.
2) Oversized side mirrors - This can pose a problem, too, during maneuvering in and out of the parking slot. Same consequences as above.
3) Non-retractable antenna - This is one thing that motel first-timers often get entangled with. There are radio antennas that cannot be folded or retracted and will likely end up being broken if not noticed by the driver in his excitement.
4) Bucket seats - If you go to a motel on V-Day, chances are you will end up waiting inside your car while the room boy is busy cleaning the bed. And if the two of you are resting on bucket seats and become restless, both of you will just be in a compromising position when you can't recline your racing seats.
5) Clear window tint - This is self-explanatory.
6) Ultra-low front spoiler - Motel parking slots have concrete stoppers to protect the walls and car bumpers from possible damage. With these, it's a no-no for customers to bring in their cars with lowered chins. Instead of a romantic evening, you will be preoccupied with calculating the damage to your carbon fiber accessory.
7) Stick shift problems - Stick shifters with long stems may cause some troubles, too. While in the car she might think that you're ready for the "The Big One," only to realize later that it's only the gearstick that's caught between her legs.
8) Long, long vehicles - Pickups and SUVs usually pose a problem when parking in a motel drive in. Because of their stretched configuration, it is impossible for the garage door to be closed and this leaves the car's license plate exposed to other customers.
9) Bright cabin lights - There are times that a customer is left no option but to turn on the cabin lights, especially when he's checking the cash in his wallet. But powerful lights can put the two in an awkward situation since they will unduly expose the car occupants to the people outside. Believe it or not, room boys have a tendency to memorize faces of customers, too. Your room boy is probably a bubwit or informant for blind items of a popular radio anchor.
10) Dashcam - With road accidents continuously on the rise, we all know that being equipped with a dashcam is beneficial to motorists nowadays. But driving inside a motel with a dashcam can put you in trouble. Make sure that it's turned off to ensure your privacy.
This Valentine's Day, have you figured out what's the best car for your motel escapade?