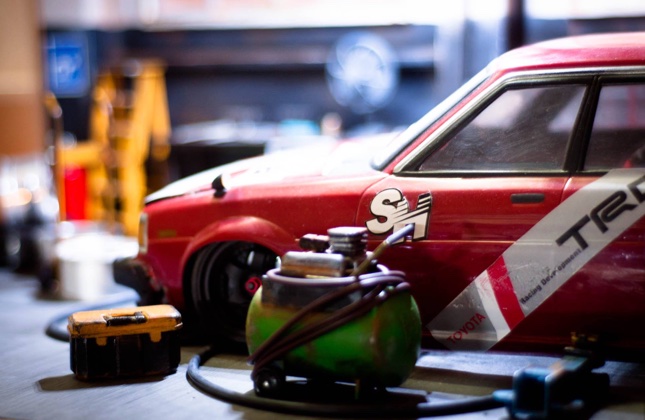 In August last year, we featured an OFW named Mervin Selebio who made amazing 1:24 car dioramas. His little creations blew us away, to be honest. And now another Filipino working abroad sent us these photos of his awesome 1:10 scale-model garage. Eldy Magsino Tendero wrote: "Hi, Top Gear Philippines. I just want to share this diorama which I've been doing here in Dubai after work. This is 1:10 scale for my RC drift kit."
The pictures seem to show a much smaller scale, though. This diorama looks more minuscule than the previous 1:24 miniatures we published.
We didn't bother asking Eldy anymore how he did this, or what materials he used. We don't want to spoil the visual magic. In our head, we want to continue believing this garage is real and that it exists in a shrunk universe.
One thing we've realized: Many of our hard-working countrymen who venture to labor in foreign places do manage to find creative ways to spend their free time to cure their homesickness. Props to them for doing stuff like this instead of engaging in worldly activities that typically lead people astray.
Anyway, check out these photos and tell us you're not impressed. Special mention is reserved for those tiny Top Gear Philippines magazines. Excellent work, Eldy!
Continue reading below ↓
Recommended Videos