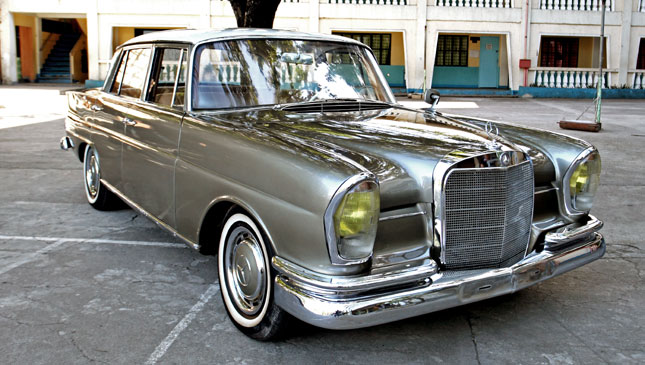 I first came across this Benz on a Facebook page dedicated to local vintage cars. It immediately caught my attention because it is a 1964 Mercedes-Benz 200S 'Fintail,' and I have my own Fintail project that I'm currently working on as well. That's the first reason. The second is that apart from looking really good, it has a mural painted under the trunk lid, featuring a portrait of the owner who has passed away. This kind of restoration project tugs at my heartstrings.
I know what it is like to restore a car that once belonged to somebody very close to my heart. Let me tell you, it can be a bit of a rollercoaster ride. And if it is your first time to restore a car, it can be pretty frustrating, too. However, there's less of a chance of the project grinding to a halt if you are emotionally invested in the ride. Because come hell or high water, you will complete the project, damn it. You have to.
Continue reading below ↓
Recommended Videos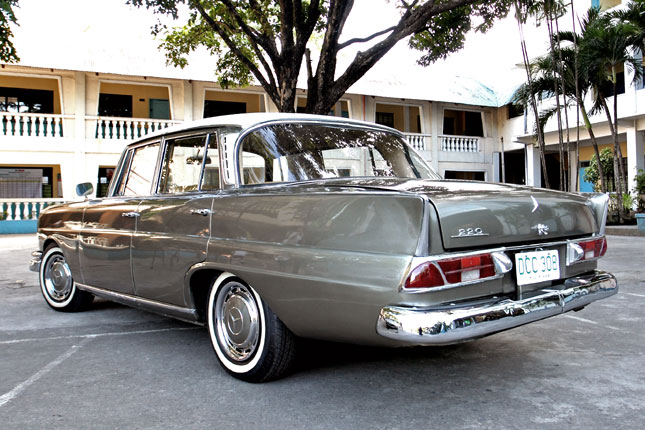 Anyway, I tracked down the family who owns the car and I drove to Santa Rosa, Laguna, for the shoot. When I arrived, the whole clan was there to greet me, and I was privileged to hang out with them and get the story behind the project.
The Benz belonged to Santos 'Gob' Bartolazo, and according to his wife Marietta and his children Mina and Mia, he was quite a character when he was still alive. Everybody in Santa Rosa knew Gob and his old Mercedes. Marietta tells me that it was her husband's toy, "and I know for a fact that aside from me, lots of girls have ridden in that car," she laughs. "He would disappear at night just to go driving and to meet girls." When she did catch her husband driving around with girls in the passenger seat, she would just wave. It seems the family enjoys the memory of Gob being a bit of a babe magnet.
Favorite daughter Mina has fond memories of driving around with her dad and hitting the local dives to do some drinking. She was still underage at the time, but it didn't matter. She says Gob also had a map of the Philippines in the car, and he would bring it out to show her where he wants to go, and where he was already been with his beloved Mercedes. "We inherited our love of traveling from our dad," she says.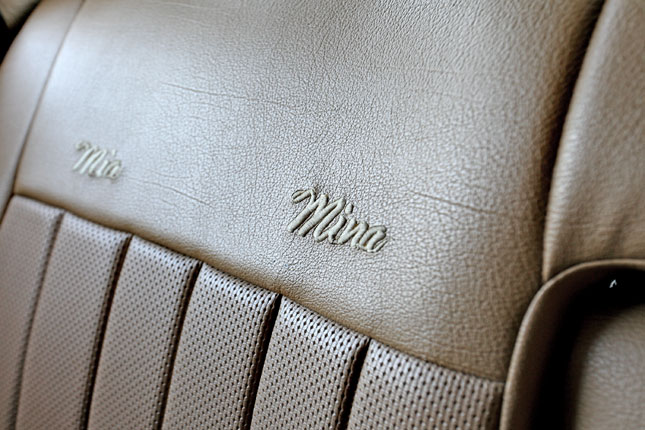 Youngest daughter Mia remembers always riding in the front. "It was more than a car," she stresses. "It was a big playground inside. And I remember traveling everywhere. My father loved driving south, and even as far as Bicol." Good times.
After Gob passed away, the car was flooded out during a big typhoon. It stayed parked and ignored for a very long time, but Marietta started dreaming about her husband driving around in his Mercedes.
"I had no intention of restoring it," she recounts. "Luma na, eh. I had no idea that these cars are very precious. So I told Mia that maybe we should do something about it. It just so happens that Ivan, her husband, is mesmerized by old cars. I asked him to manage the restoration."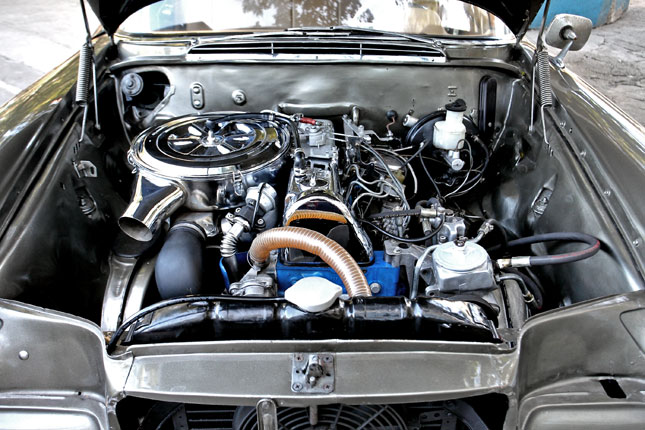 This particular W111 Fintail is the more luxurious long-nose variant. Ivan says that the original straight-six petrol motor with twin carburetors was flooded and rusted out, so the main challenge was replacing the engine. He shares that the car isn't 100% finished yet, but it looks really good to us. It was also Ivan's idea to put the mural in the trunk, and have the names of all of Gob's kids sewn on the seatbacks.
"We want to remember tatay, and to imagine and think that he is just there," he shares. "In fact, my mother-in-law was sick for a time, pero lumakas siya when she saw the car drivable again."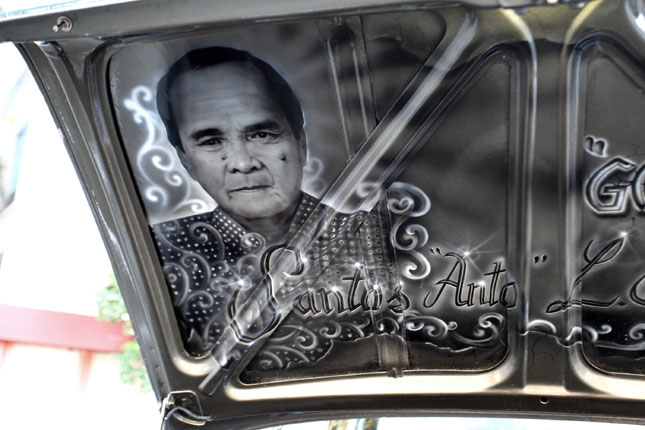 For Ivan, the headaches were many, but that's all part of the restoration game. In the end, it was still worth all of the trouble. "It was an honor doing the restoration for the family," he tells us. We salute you, Ivan. Good job.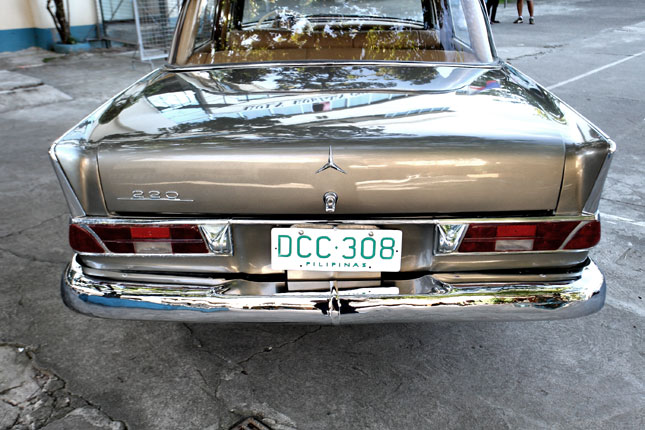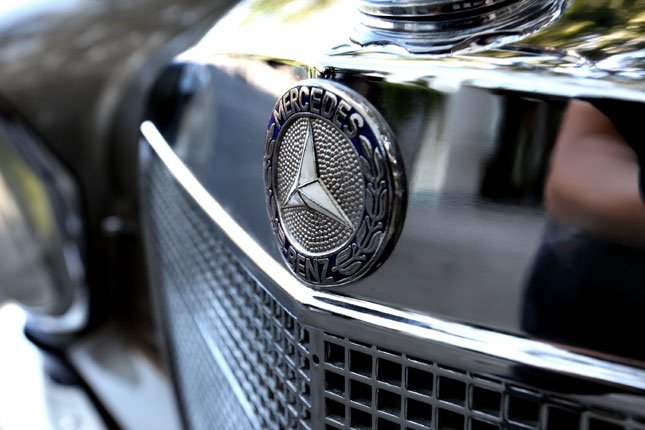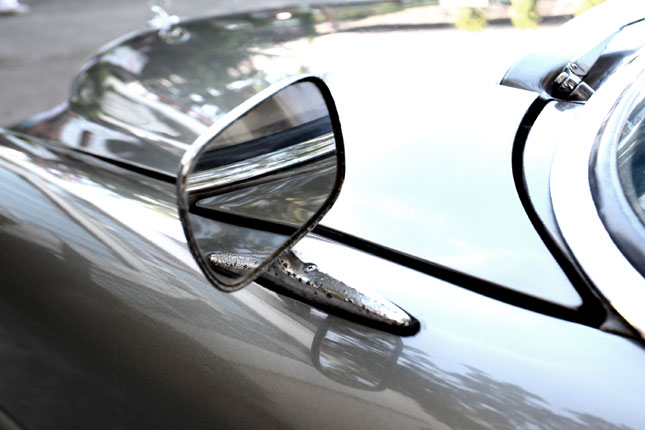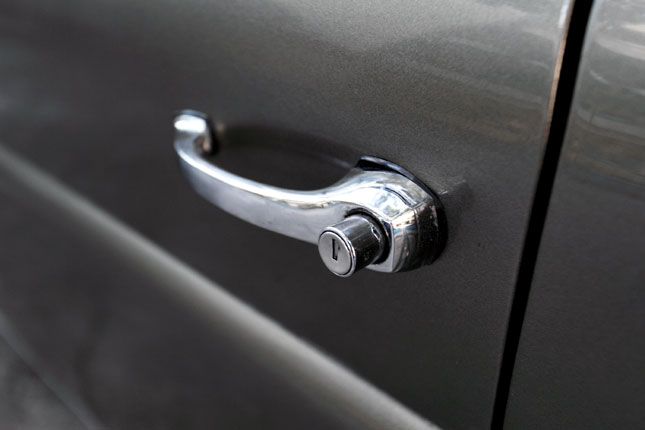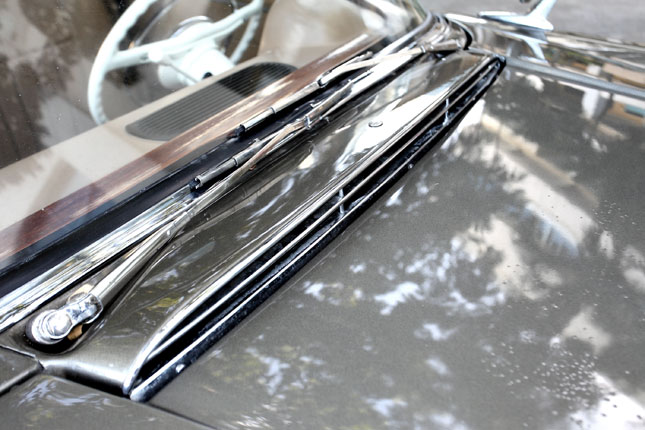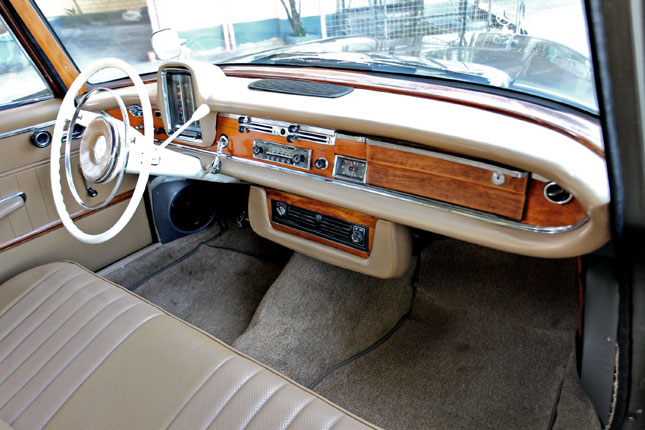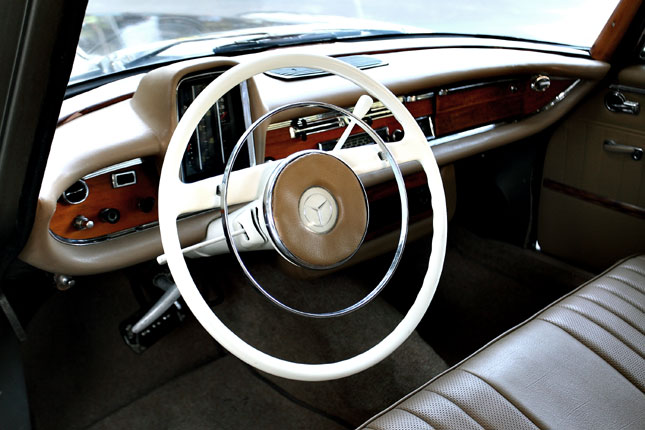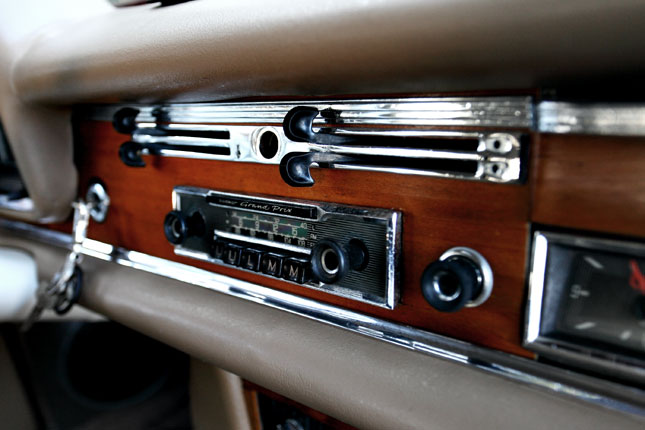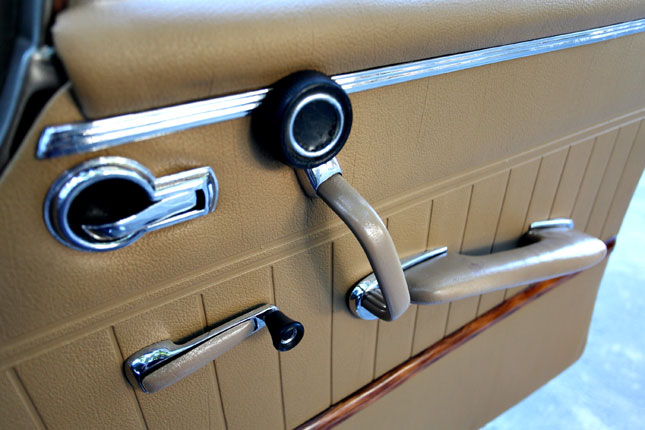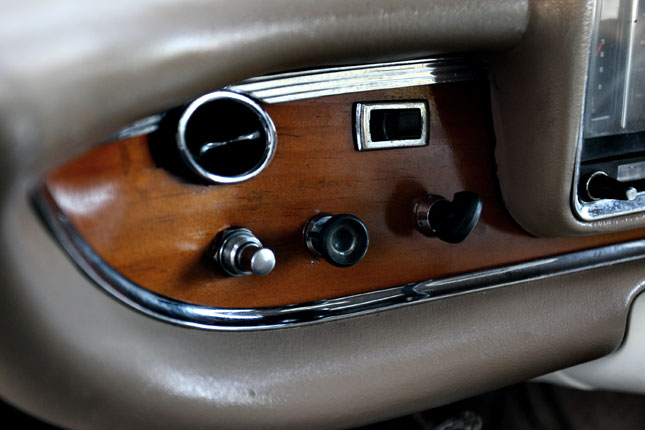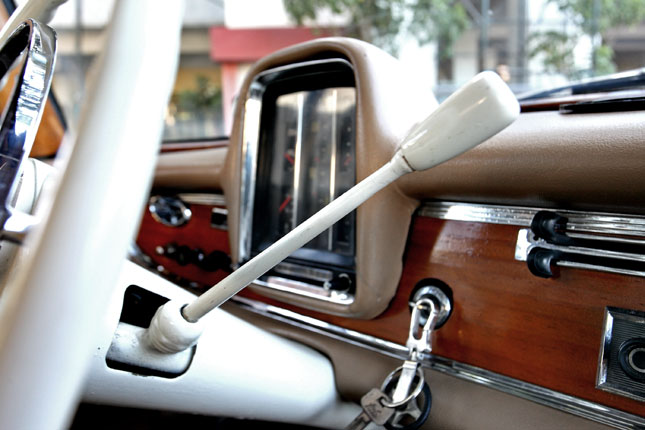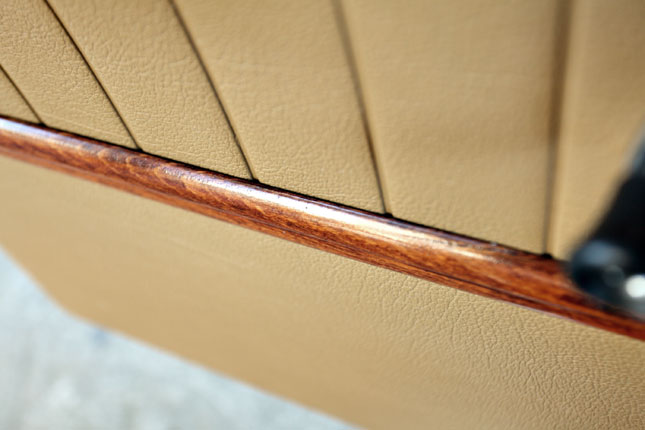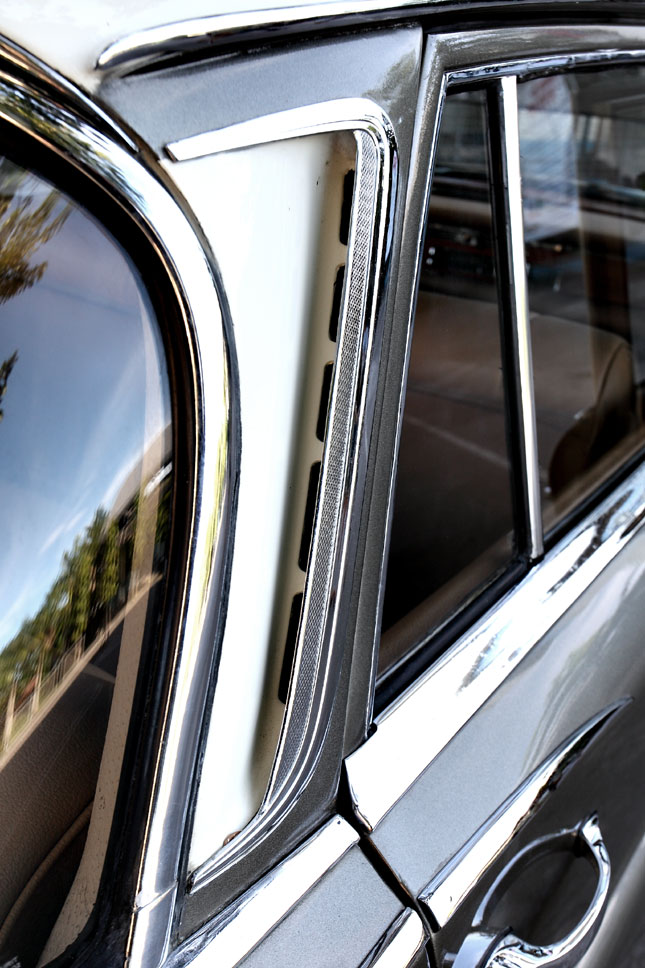 NOTE: This article first appeared in Top Gear Philippines' February 2016 issue.