1. Sbarro concept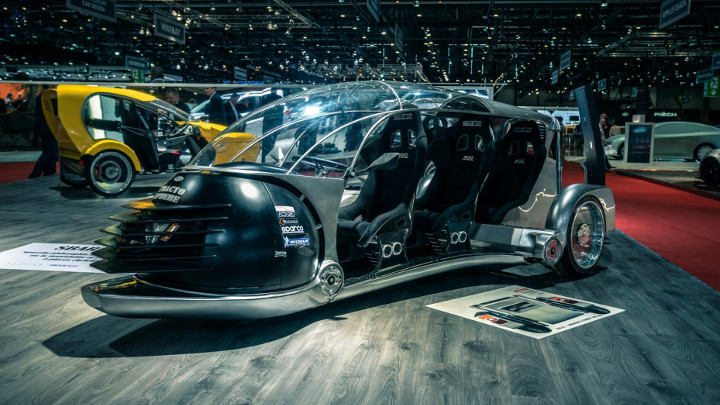 Founded in 1971, Sbarro has made a habit of turning up to the Geneva Motor Show with one mad-cap concept or another. This year, though, it seems they forgot all about it and had to hastily throw together some bits from the spare parts bin. We...we can't even.
2. PAL-V Flying Car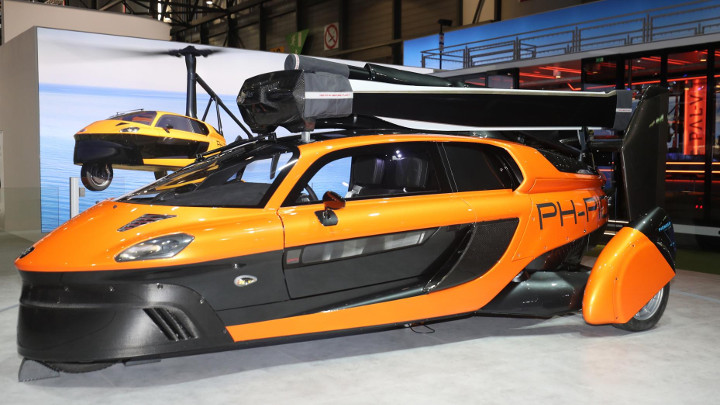 Continue reading below ↓
Recommended Videos
According to its makers, the PAL-V is the 'world's first production model flying car.' You can even pre-order one online now for a base price of €299,000 (about P17.54 million).
3. Golden Sahara II with Goodyear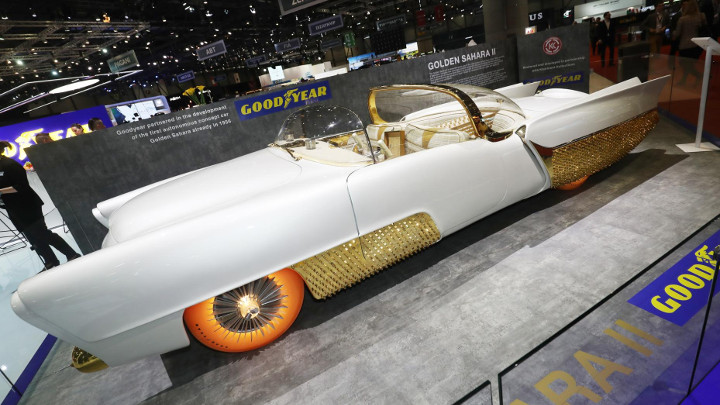 The Golden Sahara II was an autonomous concept car from all the way back in the '50s. As well as some interesting styling, the original also included light-up Goodyear tires, so the tire company has pitched in to the concept's refurbishment and developed new translucent orange tires for 2019. Why, we're not so sure, but for some reason, we're still glad it did.
4. Mole Costruzione Artigianale 001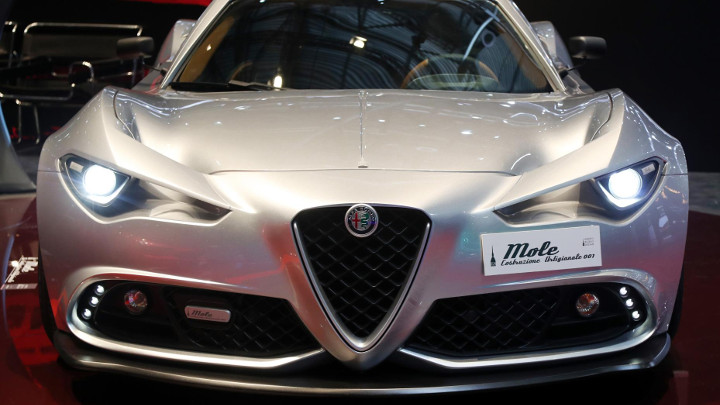 Last year, an Italian company called Mole built a rebodied Alfa Romeo 4C. This is it above, and it's absolutely gorgeous...
5. Mole Costruzione Artigianale Almas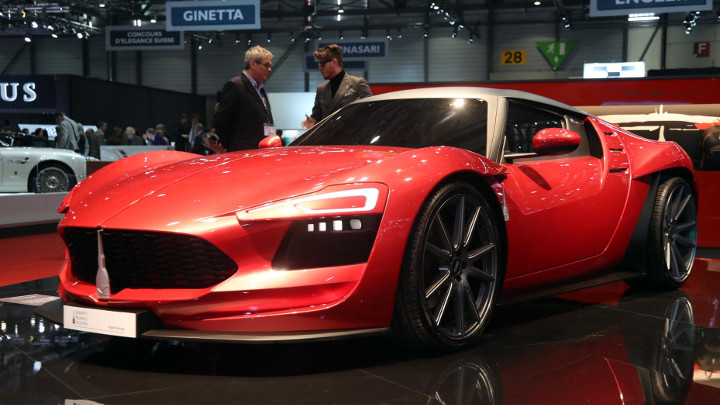 The same company brought its own ground-up GT car to this year's show, too, and...it's a little less gorgeous.
6. Arcfox-GT Track Edition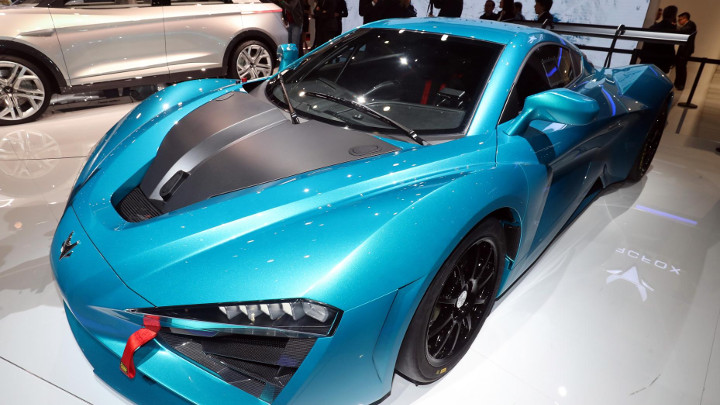 Ah, just another electric supercar promising 1,609hp in this track-only guise. Next.
7. Engler F.F. Superquad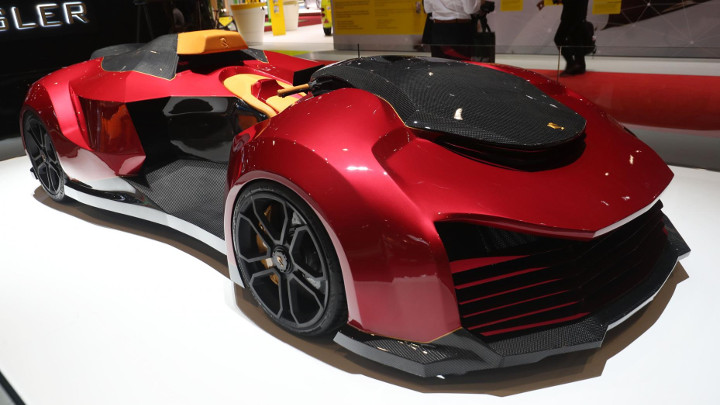 This is a quadbike. Quadbikes are dangerous. This quadbike has a 5.2-liter V10 making 850hp, a top speed of 350kph, and a 0-100kph time of less than 3sec. This quadbike is probably very dangerous.
8. GFG Style Kangaroo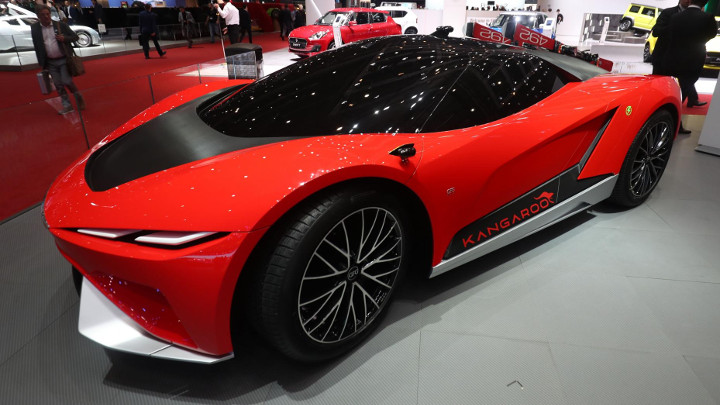 Viper, Stingray, Cobra. Naming your car after an animal can be a great idea. Welcome, then, to the GFG Style Kangaroo. Oh.
Designed by the great Giorgetto Giugiaro, this is a 483hp four-wheel-drive, two-door electric SUV. Just what the world needs.
9. DR3 EV
You know when you spend too long messing about with paint colors on a car configurator despite having no intention of actually buying the thing? Yeah.
10. Puritalia Berlinetta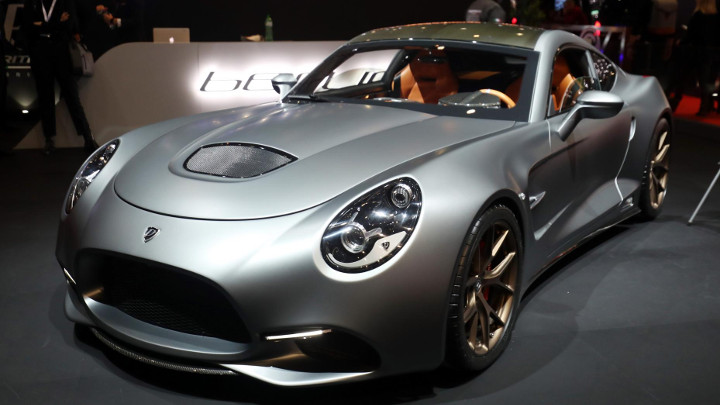 It's lucky that the Puritalia stand wasn't next to Piëch's in Geneva, because this Berlinetta looks remarkably similar to the Mark Zero that was unveiled at the same show. With a 5.0-liter V8 in the front and an electric motor at the rear, this is a 965hp hybrid.
11. Eadon Green Zanturi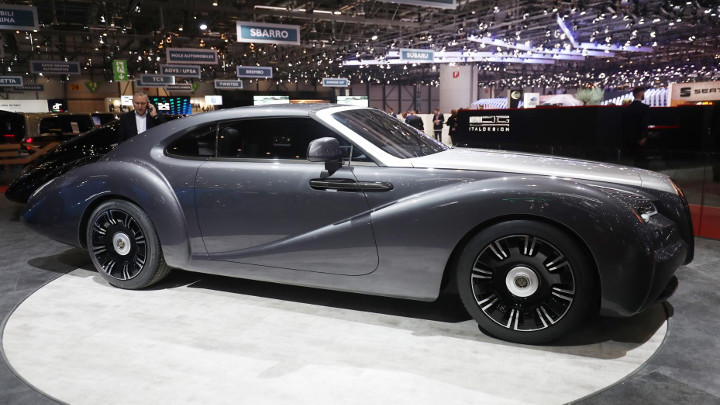 This British grand-tourer sort of looks like a concept that Rolls-Royce might have made 20 years ago in an attempt to look 'futuristic.'
12. Linea Diamante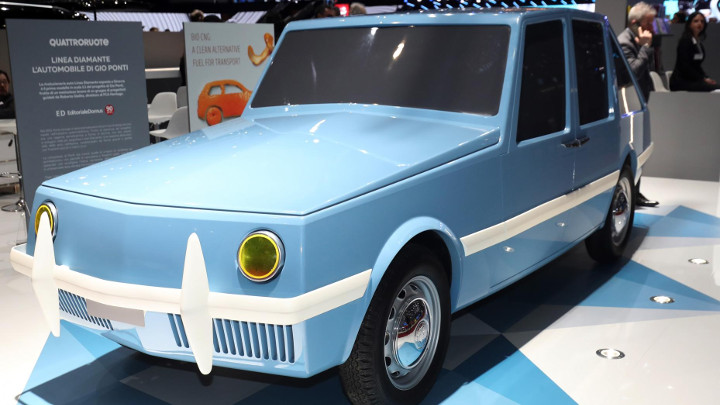 Remember the Kalashnikov EV that was unveiled a few months back? This isn't it. Does look a bit like it, though. This is actually a 65-year-old design by the since-passed Italian architect Gio Ponti. It was brought to life by a group known as The Automobile by Ponti Project last year.
13. Nobe 01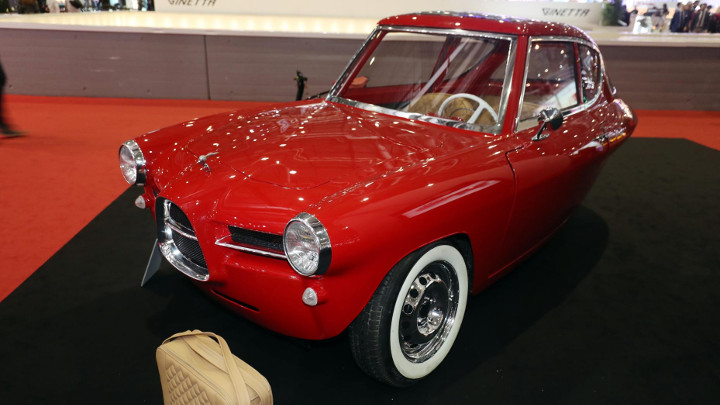 Estonian company Nobe wants to make the electric car cool with this retro-styled three-wheeler. Has it been successful? Spew your thoughts in the comments.
14. e.Go Life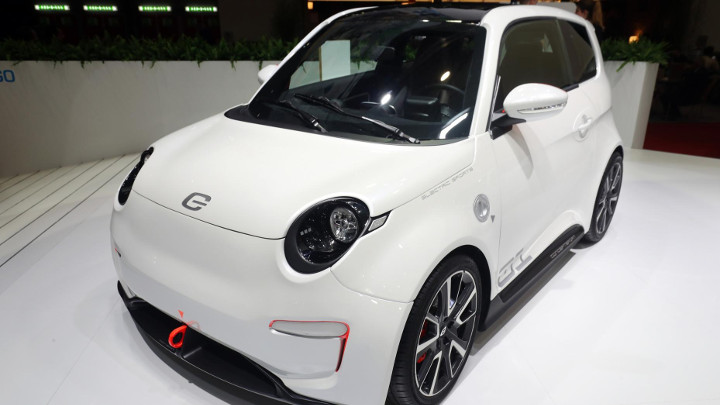 e.Go Mobile wants its little EV, the Life, to be every family's second car for the city. Actually pretty cool-looking, isn't it? Here at Top Gear, we love a car that's built to serve one purpose as well as it possibly can.
15. Fornasari GT 311 Gigi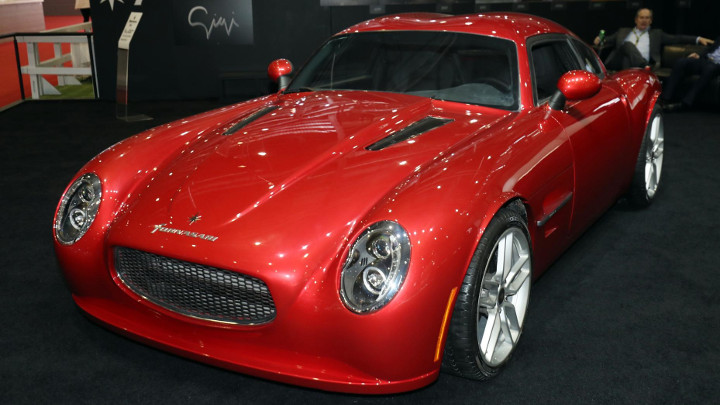 If you told us that we could have a Corvette with a body that had been restyled in Italy to look like a '50s GT car, we'd probably bite your hand off. That is if you told us before showing us this photo of the finished product.
NOTE: This article first appeared on TopGear.com. Minor edits have been made.