The dizzying heights of anticipation for the all-new Suzuki Jimny were somewhat doused when its estimated price was revealed at this year's Philippine International Motor Show (PIMS). The mini-SUV didn't just cross the P1 million-mark, it easily added a six-digit amount on top of that. Faced with an asking price of P1.1 million, many of those who imagined driving around in a small Japanese G-Class were forced to rethink their plans. 
Is it really too expensive? Only a proper test drive can shed more light on that question. But we were able to spend some time with the Jimny during PIMS, both inside and out, and our adoration is unchanged. (Sadly, so is our bank account.)
Here are five reasons the new Jimny is worth the long wait, in our opinion: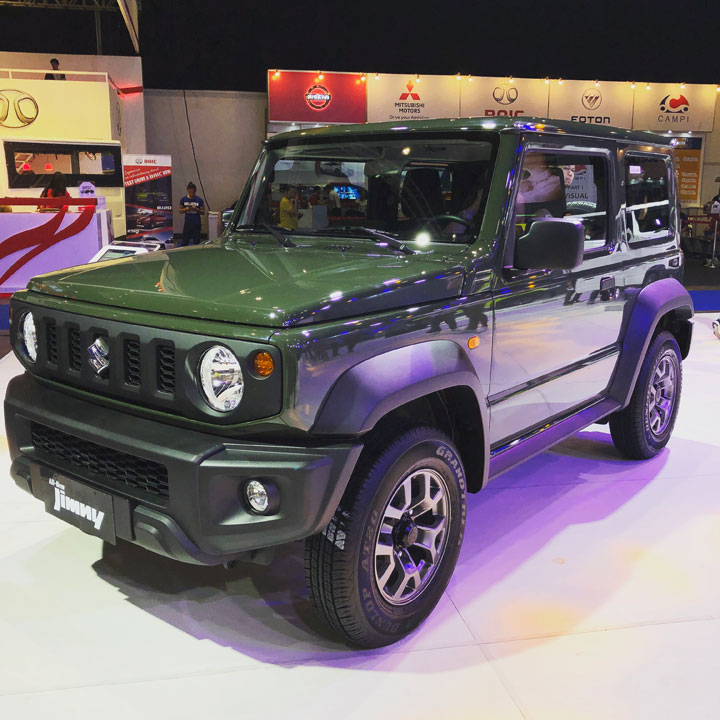 ADVERTISEMENT - CONTINUE READING BELOW ↓
1) In the metal, it lives up to the visual hype. 
We will never buy something we don't want to look at—even non-gearheads will agree. And when we see something we like, it supersedes reason. The Jimny taps into our childhood and reminds us of the toy jeeps and trucks we played with when all we had to worry about was doing homework and having enough money to buy Chippy. The Jimny's boxiness transcends design trends. If you like the look now, chances are you'll still like looking at it in 10 years.
2) The aftermarket is already brimming with possibilities.
Odds are 50/50 that if you see a Jimny on the street today, it's been modified in some way. There is a rich history between this capable Suzuki and the aftermarket. This holds true for the new generation. Companies are already teasing bodykit offerings this early.
ADVERTISEMENT - CONTINUE READING BELOW ↓
Recommended Videos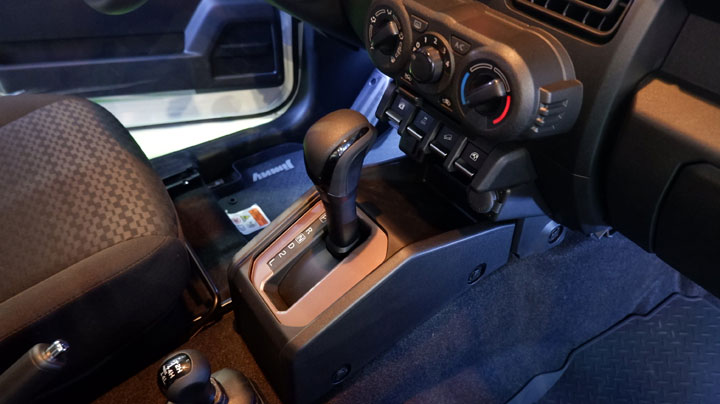 3) There's a wonderful retro vibe inside. 
Everybody longs for the good old days (RIP Rico J.), when people shared news to spread proper information, when the internet was full of promise, and, if you live in QC, when dating someone who lived in Makati didn't feel like a long-distance relationship. The Jimny cabin is like a throwback to those days. It eschews fake leather (and stitching), sleek one-piece dashboards, and an integrated audio system for chunky switches, durable materials, and a throwback two-DIN stereo. Even the gauges look retro.
ADVERTISEMENT - CONTINUE READING BELOW ↓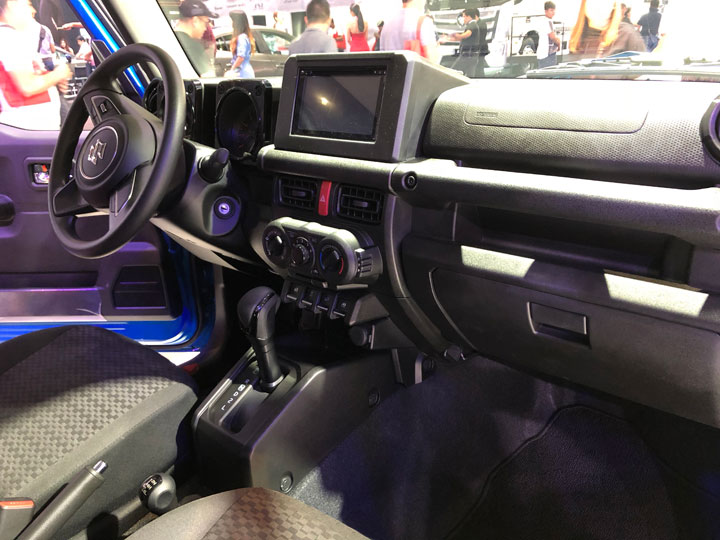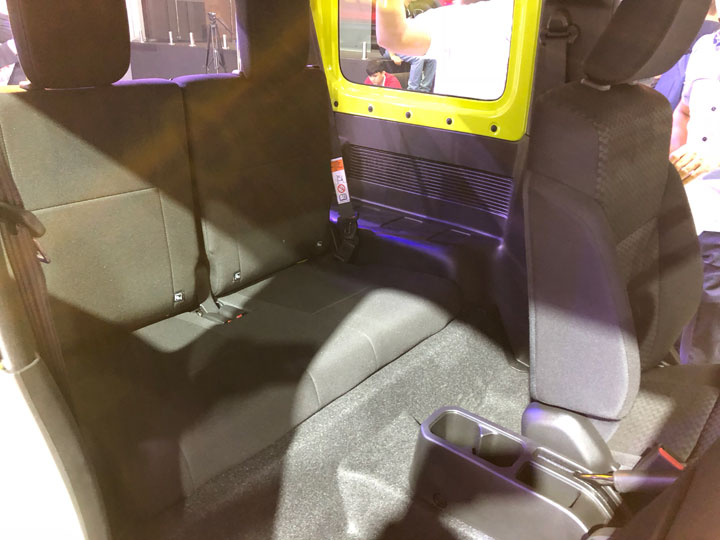 ADVERTISEMENT - CONTINUE READING BELOW ↓
4) The cabin is spacious and versatile.
My big body didn't have any trouble sitting in the front row, and I imagine it would still be comfortable even after a long drive. There was even ample headroom to spare. We weren't able to try the second row, but it looked about the same as the previous generation's—which means it can serve as an incentive to start intermittent fasting if you sat there long enough. The rear seats do fold down, and that increases the utility of the Jimny immensely.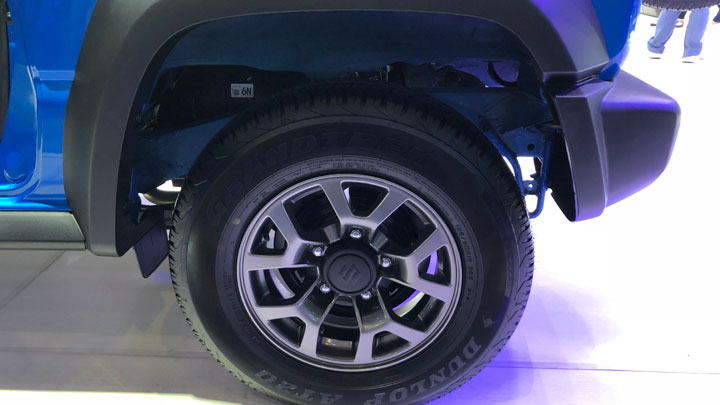 ADVERTISEMENT - CONTINUE READING BELOW ↓
5) The ride height is ideal for our pockmarked roads.
Have you seen Pioneer street in Mandaluyong lately? If Hollywood decides to make a sequel to Armageddon, it can use the road beside our office as a location for the asteroid. One of the great things about owning an SUV is that you don't have to worry as much about these things. The Jimny's ground clearance of about 200mm isn't particularly high, but it's enough to give you peace of mind when traversing bad roads in and out of Metro Manila.