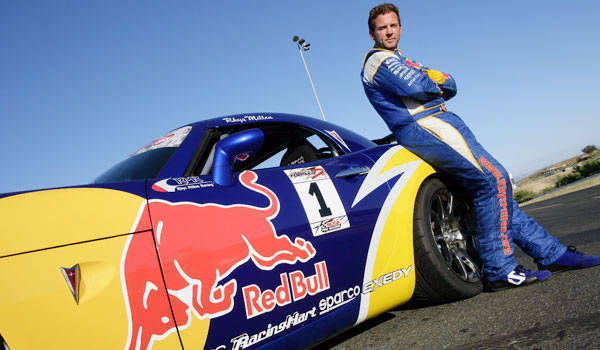 If you visited this site earlier this week, you should know that professional rally driver and drift racer Rhys Millen is coming to town to promote Red Bull energy drink. We actually have an interview-and-photo-shoot session with him, but we want to spread the joy: We want to take five (5) readers with us.
All you have to do is answer this question: WHY ARE RED BULL DRIVERS AWESOME WITH THE STEERING WHEEL?
Post your answer on the comment box below.
IMPORTANT: Please include your full name and e-mail address when you post your answer. Only those with an e-mail address will be considered for selection.
We will select the five (5) best/wittiest/funniest answers, and their senders will get to tag along with us when we meet Rhys Millen on Monday, April 30, at 2pm. This contest will be closed at 12 noon tomorrow, April 28.
To those who will join, be sure you will be available on the appointed date and time of the meeting with Rhys Millen. We will not shoulder travel or lodging expenses. The exact venue (Makati City) will be divulged to the winners.
Now, time to meet Mr. Millen. Hit the comment box now!
Continue reading below ↓
Recommended Videos