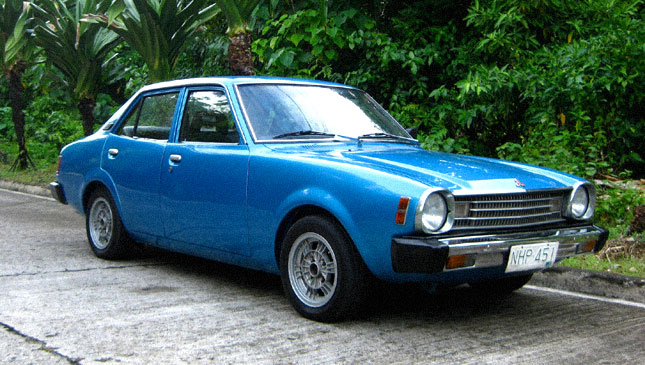 "You know, you can always sell your Lancer and Pajero if you really want an 86 or an MX-5," a few friends seriously and jokingly told me when I expressed my desire for the Japanese sports cars. But no. I will never let go of my old Mitsubishi duo. I love them to bits, and they're simply too personal. I've gone through a lot with them, and they've taught me a lot as well. I will find another way to get whichever sports car I fancy.
Over the years, I've learned to tell myself that the right car will find me--and at the right time. By the same token, that's probably why I have my cars. They were meant for me.
So why do old-school car enthusiasts keep their aging steeds? Let me count the reasons.
1. We cherish the roots. Such cars are our first tangible experience in and introduction to the automotive world. Some may move on to newer and more expensive rides, but what if you kept your original old-school car with other vehicles you attained along the way? We're sure some of you have heard others say "I wish I still had mine" whenever they see a good example of the same model they previously owned.
ADVERTISEMENT - CONTINUE READING BELOW ↓
2. They have a distinctive character. Each car has an identity unique to itself. No disrespect to today's cars, but trends and current design direction have made them look alike.
3. Old-school cars have charm. Especially when you keep them period-correct, either with the right porma upgrades or by keeping them stock. Upgrades may be on the wheels, side mirrors, horn or floor mats. How can you forget those plaid interior mats? To have those is a big plus--preserving and even raising the car's value. Whether an old-school ride is preserved or restored, it will surely invite a few stares.
4. They're the cars of our generation. There's a special attachment to cars that came out when we were young. Chances are, an old-school Japanese car had once been a family ride before you acquired it and fixed it up.
5. They're tons of fun. An old ride is fun to put together, especially if you grew up with these cars. Being exposed to what you can do and how they should be just gives you a wonderful feeling and a sense of nostalgia.
ADVERTISEMENT - CONTINUE READING BELOW ↓
Recommended Videos
6. Old cars are easy to fix, service and maintain. This mainly refers to Japanese examples. My experience with my two cars has been fairly easy and inexpensive. Mechanicals on these things are much simpler, and all you have to keep in mind is really just tune-up and oil change. Mechanical and suspension parts aren't hard to find, too. These cars also don't have complex electronic systems.
7. Nothing compares to the sense of fulfillment of having and driving one, especially when you know you've done a good job with it. Modern cars may be easier to drive, and more powerful and comfortable, but driving an old counterpart is a lot more satisfying. Having something you don't see very often just feels good.
8. Damn, just damn. It's when you're lost for words for anything and everything old-school. Do you even need a reason to fall in love?
Photo by Jason dela Cruz
ADVERTISEMENT - CONTINUE READING BELOW ↓