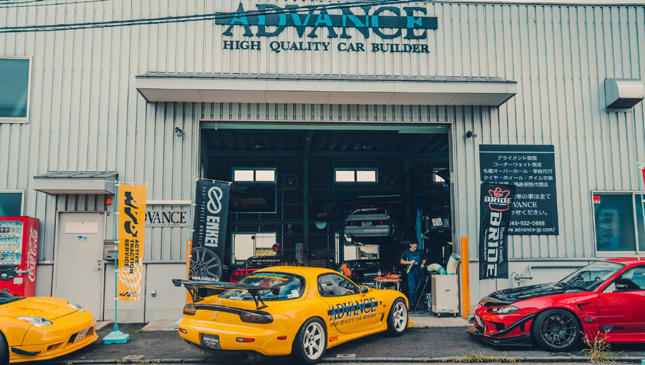 The legend above the entrance simply says "Advance. High quality car builder," and the cars scattered haphazardly around the entrance seem to attest quite strongly. You want slight retro goodness? Here you can preach. There's a banana yellow RX-7 sporting big wing sat just so, a similarly custard-hued NSX right next to it, intake trumpets for throttle bodies visible through the engine lexan. Yet another yellow NSX to the right--there are a lot of NSXs here--but built to a different, more road-going spec. A red Nissan S15 Silvia/200SX looking extremely serious in what could be either light Time Attack or drifty spec, slick wide arches and all. And yes, they are all manuals.
Continue reading below ↓
Recommended Videos
This is Advance. And they like the things we like. But it's not a huge operation. There's a technician casually rebuilding a huge set of Brembo front brakes on the doorstep as we arrive, having parked himself under the pipe of an industrial air-conditioner. There's not much space in the actual garage, it being packed with yet more Honda supercars (three more inside), a Skyline, an 86, and an absolutely insane-but-currently-engineless 370Z. There are retro wheels galore, spanners and aero kits and big wings, the quality of the work unmistakable. And the cars all are of an age.
Why? Well Advance, being a certain kind of family business, believes that there is an era of car that allows you to tune and improve without resorting to endless lines of code. They like to play with the mechanical side of things--hence the NSX on throttle bodies--and the 'youngest' car they'll mess with appears to be the earliest of the 370Z. There's a definite vibe here, too--that the thrill of the drive is probably worth more than the ultimate in speed. A DSG might be quicker, but are you really going to give up the snick-snack of an NSX manual for that?
Advance tunes cars that they consider to be characterful, cars that don't require you to plug into an ODB port and a laptop before all else. It's a weird and brilliant mix of old-school and new. It's also fairly indicative of the Japanese car scene, in that it's one of the small-but-specialist businesses that seem to thrive here. Not massive, not trying to cover everything, just quietly carving out a slim niche of extreme competence. And it is glorious.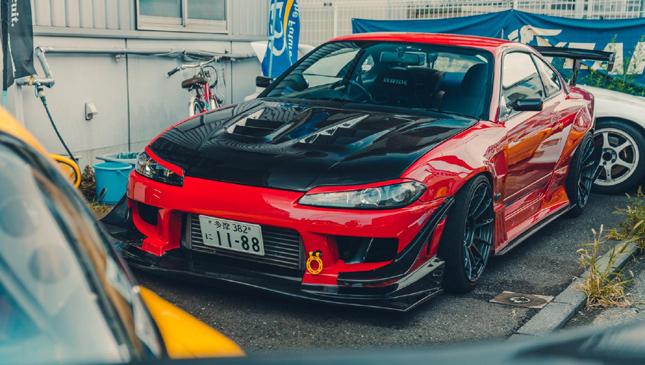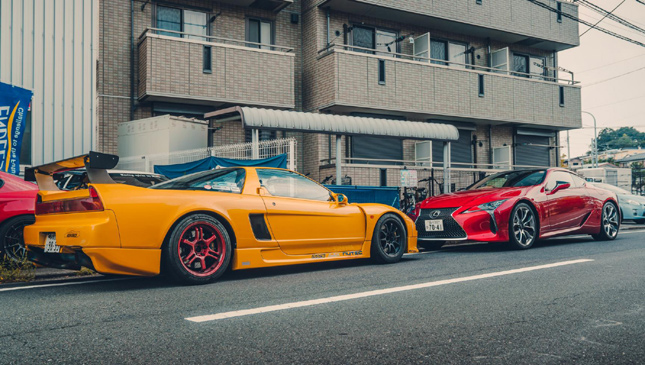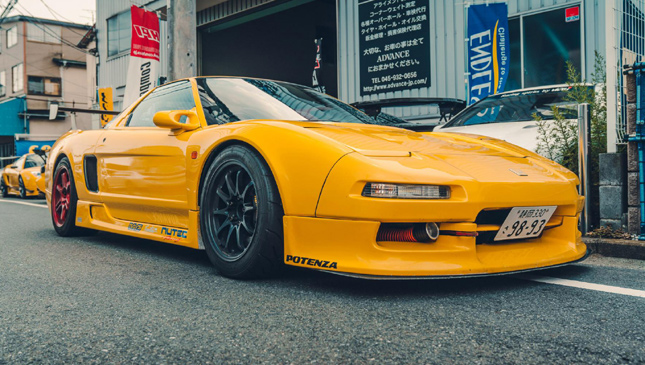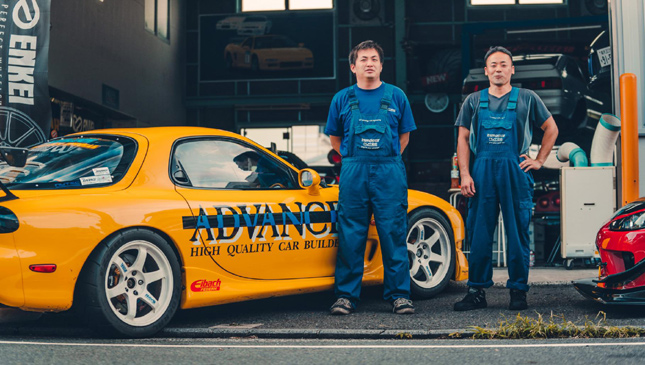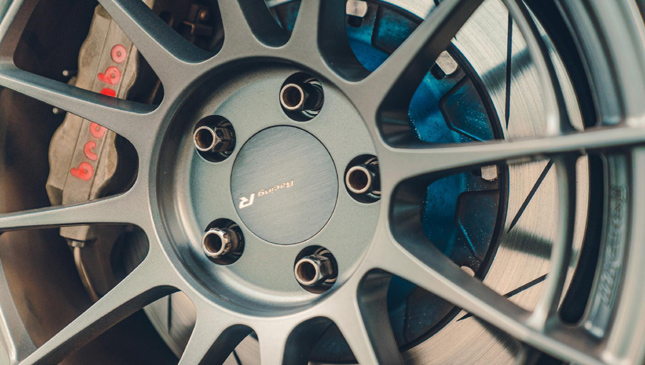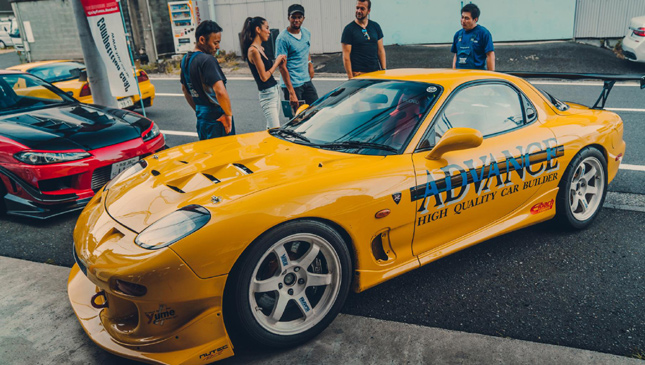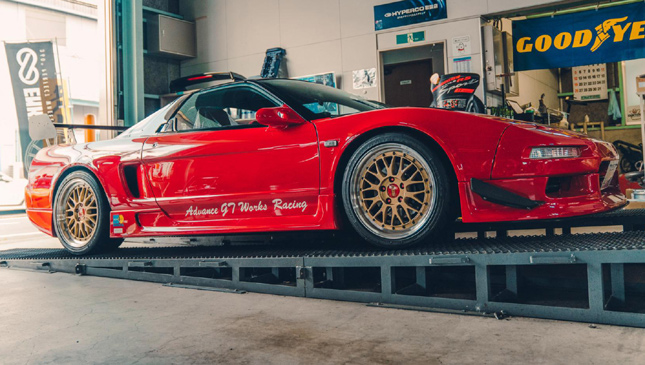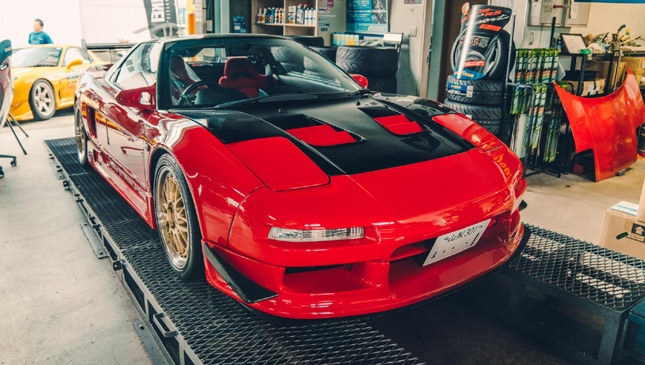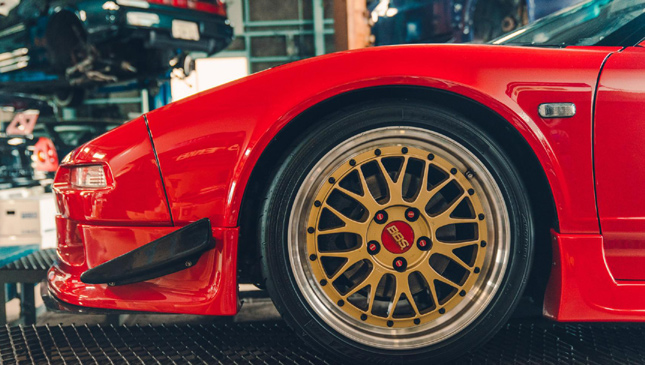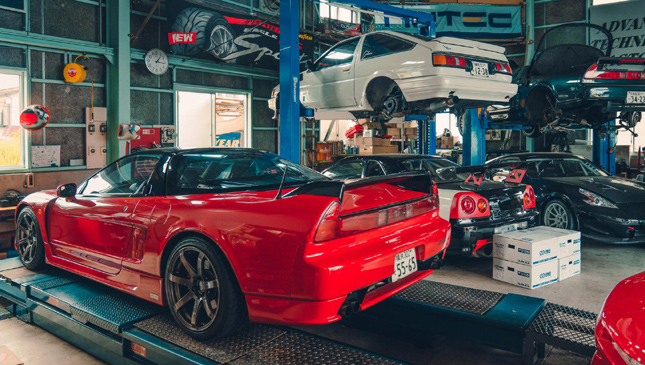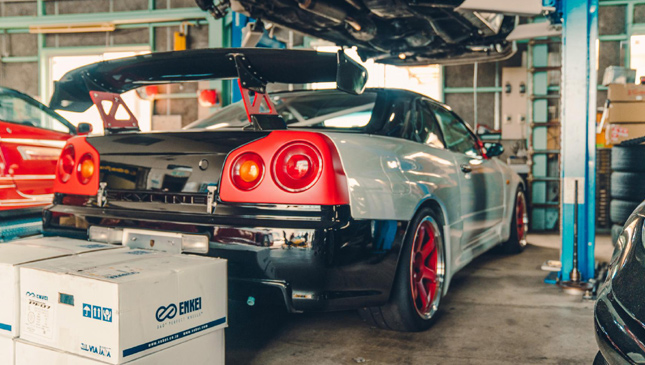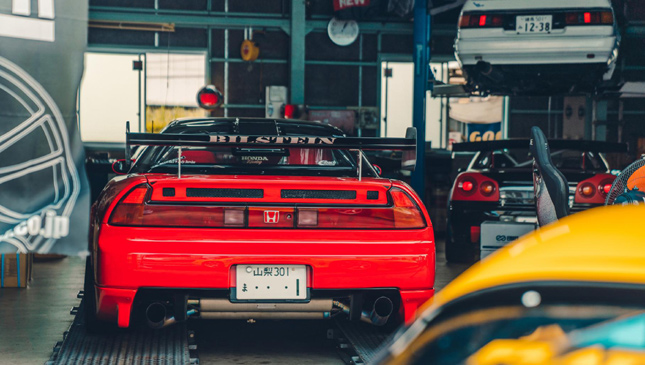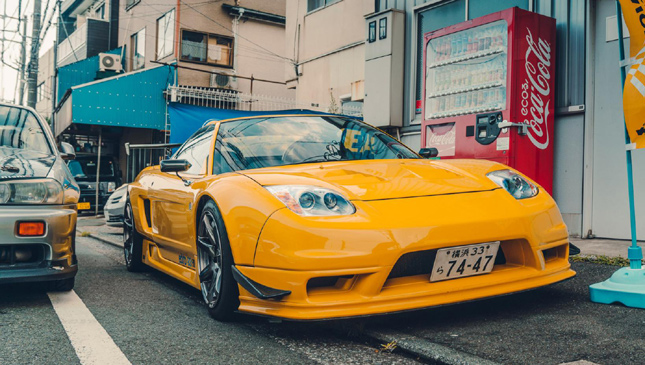 NOTE: This article first appeared on TopGear.com. Minor edits have been made.