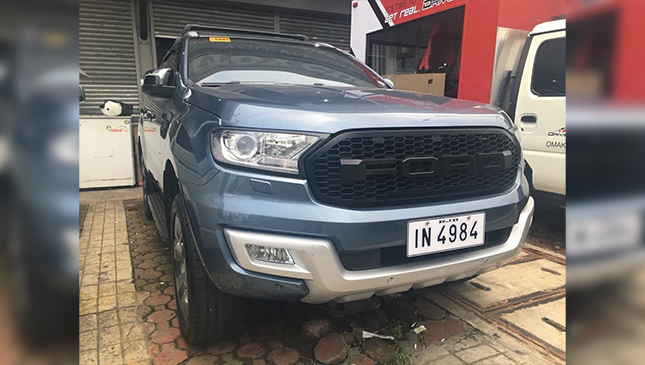 Over the past few months, Atoy Customs has been making waves on social media thanks to photos of its celebrity clientele's 'Manila-proofed' rides. Long story short, these are vans which have been equipped to handle our horrid traffic situation.
Some of the show business personalities who've had Atoy Llave customize their rides include Yassi Pressman and Kim Chiu. But if you think Manila-proofing is limited to large vans like the Hyundai H350, these photos will make you reconsider.
What you're looking at is a Ford Everest with plush, leather captain's chairs. Yes, in another display of his shop's ability to transform rides into homes away from home, Atoy has replaced this midsize SUVs second row with a pair of captain's chairs. And they actually fit in perfectly with the rest of the car's light-colored interior, too.
Continue reading below ↓
Recommended Videos
Frankly, we think the Everest already has one of the more comfortable rides in its segment. But if a customer wants to snooze in EDSA traffic like he would inside a Toyota Alphard, Honda Odyssey or Kia Carnival, who are we to judge?
Of course, due to space constraints, Atoy couldn't equip the Everest with a toilet, flat-screen television or folding bed…or can he? Come to think of it, we wouldn't be too surprised if the dude managed to fit a captain's chair inside a Honda Brio or Hyundai Eon. Are you reading this, Atoy?