We first became aware of Swiss artist Fabian Oefner back in 2013 when he kicked off his 'Disintegrating' series with an incredibly detailed shot of a Ferrari 330 P4 that looked like it had shed its internals in a mightily expensive explosion.
Thankfully, given that they only made three of the things, that P4 photo was made from a model. Three years later Mr Oefner moved on to a 1969 Ford GT40, a 1957 Maserati 250 F, a 1936/37 Auto Union Type C, a 1982 Porsche 956 and a 1934 Bugatti 57 SC.
Earlier this year though, he took what was presumably a rather frightening step forward when he dismantled a real-life Lamborghini Miura SV for the third installment of his series. Stunning isn't it?
He mustn't have lost a single nut or bolt either, because Audi then commissioned Oefner to shoot the R8 V10 in explodey form to celebrate 10 years of the wonderful flagship engine. Look at that beautifully clean front end that contrasts with the detailed and supremely technical rear.
ADVERTISEMENT - CONTINUE READING BELOW ↓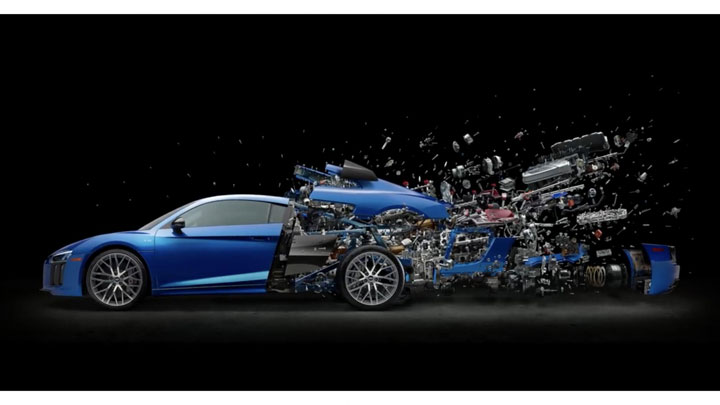 What car or mechanical icon would you like to see Oefner take on next? Leave your thoughts in the comments below.
NOTE: This article first came out in TopGear.com. Minor edits have been made.