"Could car design disappear, like design has disappeared on phones?" As a rhetorical question for a car designer to ask, it's a bit of an existential one. Especially a designer who's designed one of the very things he fears might be responsible for the death blow: an autonomous electric pod-lounge.
This is Samuel Chuffart, head of design at Icona. We'll come to them in a moment. First, his history: He did a lot of work at Nissan's studios in Europe, then Jaguar, then Bertone. So why's he so exercised that design needs to defend itself from obsolescence?
He points out that the shape of a phone has been reduced to a featureless rectangle with as much of its area as possible devoted to screen. So autonomous people-carriers could be just too-similar boxes. And people might not care because the cars will be commodities, like public transport. "We will consume cars in different ways—shared, taxis," he says. "Maybe people will buy a package of solar panels, batteries, and car. The car is almost the disposable part, a commodity. It could kill design."
ADVERTISEMENT - CONTINUE READING BELOW ↓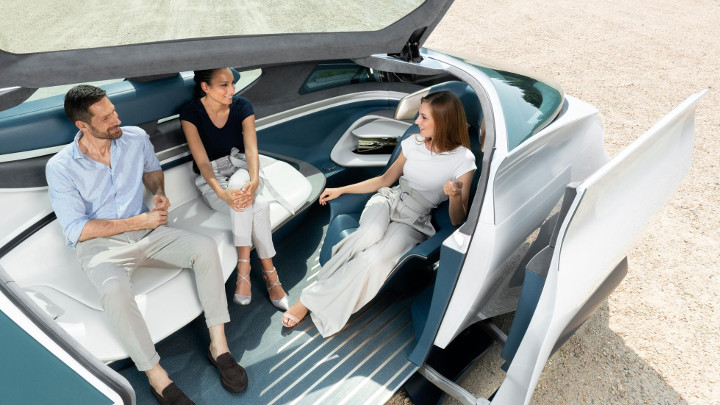 So he's designed one of these autonomous pods, but one he claims shows why design should always matter: "It's a car we love, a beautiful sculpture. It's luxury." He adds that don't have to own luxury objects to covet and use them: "Think about chartering a yacht or flying on Concorde."
ADVERTISEMENT - CONTINUE READING BELOW ↓
Recommended Videos
The car, the Icona Nucleus shown here, is a pure concept, but Chuffart insists it's a realistic one. Icona might be the biggest design house you've never heard of, and the Nucleus is here to advertise its talent. Icona was founded in 2010 and now has studios in its home city of Turin, plus Shanghai and Los Angeles.
The company's main business is selling design services to the Chinese manufacturers, and it's doing well. It employs 90 designers, and at the most recent Beijing show, its design work was present in 14 cars—but in nearly all of them, it was a secret.
So when Icona does a concept, it needs to make some noise. "I wanted the car to be shocking and break the rules," says Chuffart. "Forget the windscreen—it should be like a lounge. It's not about the road but the journey. No one wants to sit by the pilot."
ADVERTISEMENT - CONTINUE READING BELOW ↓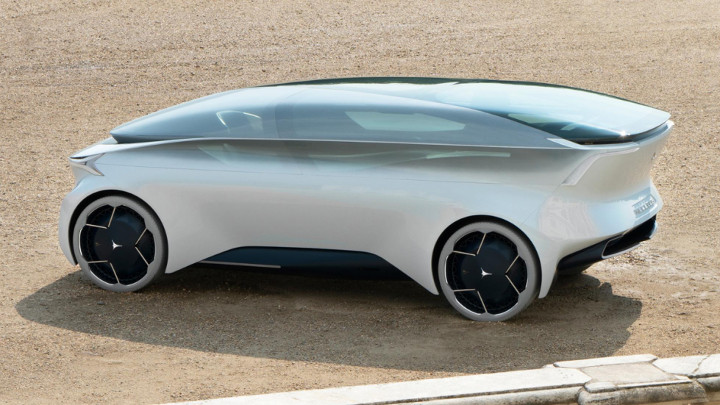 Actually, I do, but never mind. The idea of a car with sociable seating is really attractive, and if it ends up being guaranteed not to crash, so we can sit side-on with no belts, so much the better. Once we've taken motion-sickness tablets, anyway. Or, as combats seasickness, lie down.
ADVERTISEMENT - CONTINUE READING BELOW ↓
Beneath the passenger pod are wheel motors giving huge power and hydrogen tanks for extended-range fuel-cell operation. The autonomous driving system is by HoloMatic, a company that broke away from Faraday Future. Already, HoloMatic has built an adapted car and demonstrated them cars doing fairly complex trips in full autonomous mode in China.
The whole project is an example of the way the car is being reshaped by companies we know little of, in places we don't know, in ways we don't understand.
NOTE: This article first appeared on TopGear.com. Minor edits have been made.